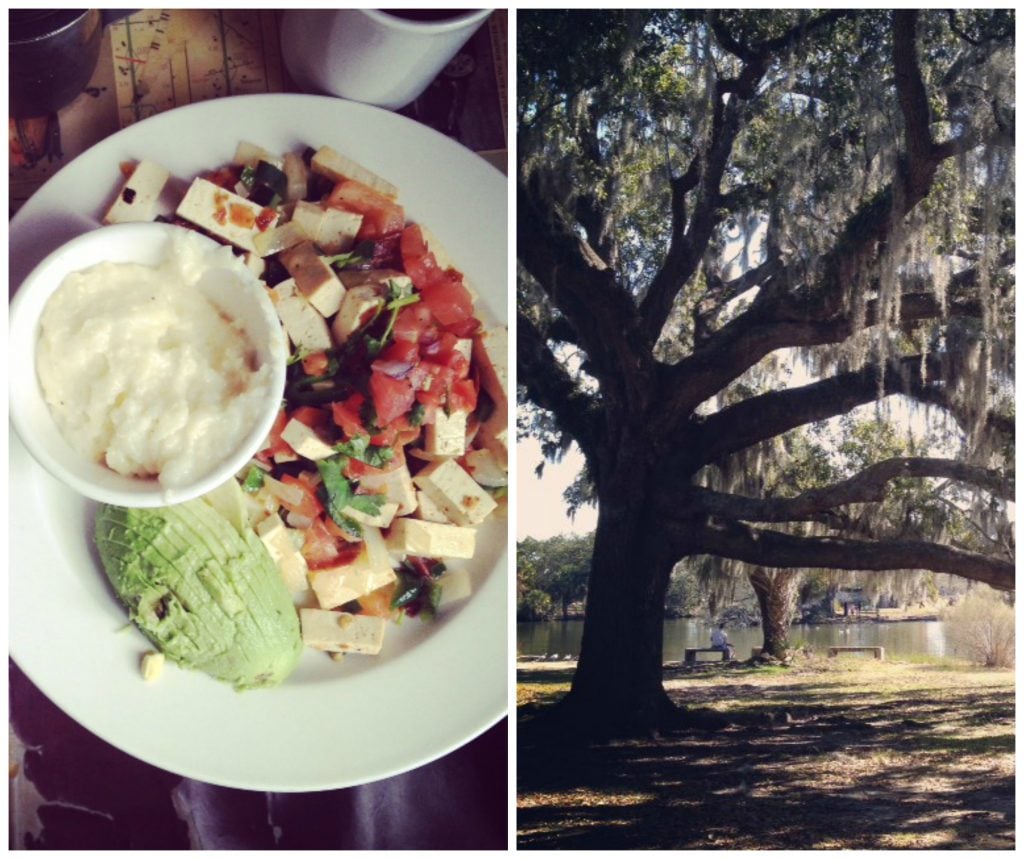 Well, I'm back from a delightful long weekend in the Big Easy, and it appears that warm temperatures have followed me! For the first time in a while, DC is temperate, and it feels lovely. As I catch up on work here, I of course have to tell you all about the weekend's culinary highlights, both homemade and picked from New Orleans' rich food scene.
Because I find myself in New Orleans fairly often, I've had a chance to watch the city's restaurants and dining options change over the course of the last few years. New Orleans has always been famous for its cuisine, but that cuisine is not necessarily the most vegan or veg-friendly (it's actually not too hard to avoid meat, but fish and shellfish are pretty prevalent). Lately, though, fantastic vegan options seem to be appearing on more and more restaurant menus. Here are some eateries I've written about in recent NOLA posts: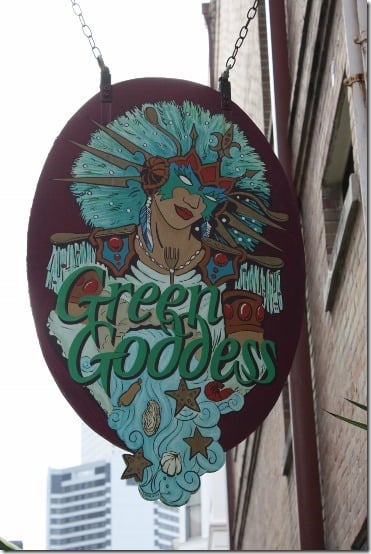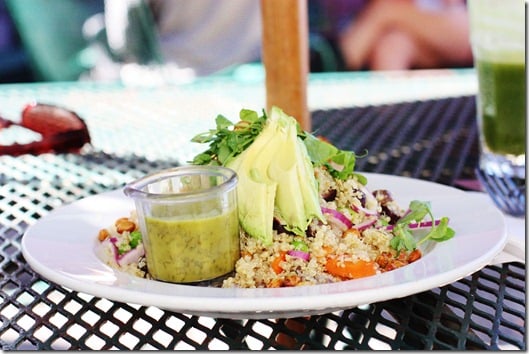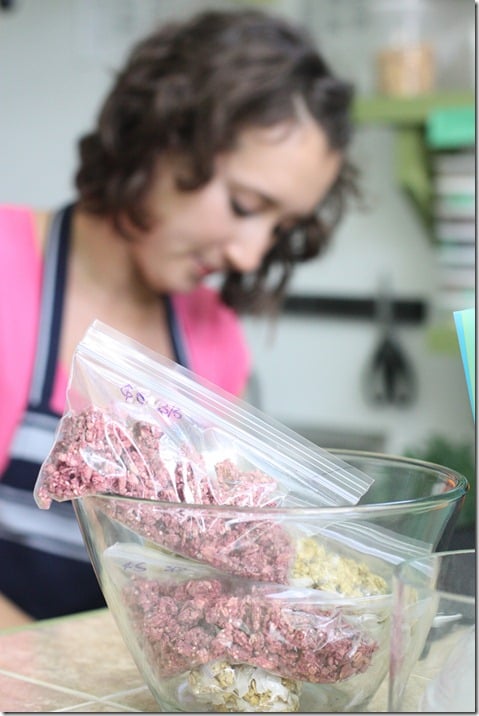 I was set to fly out to New Orleans on Saturday afternoon, but learned upon arriving at the airport that my flight would be delayed for over three hours. I did my best to bundle up in the AC and get cozy: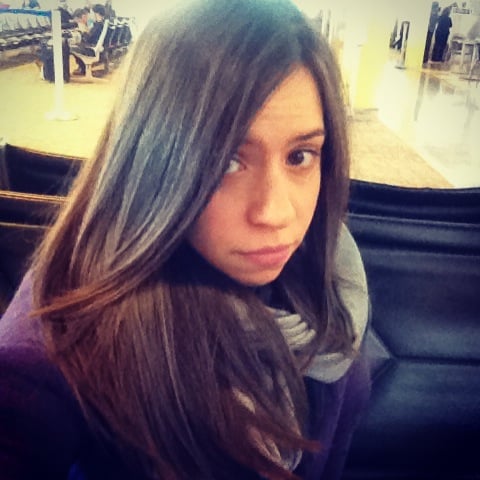 Fortunately, there was a large glass of wine and some beads waiting for me when I arrived.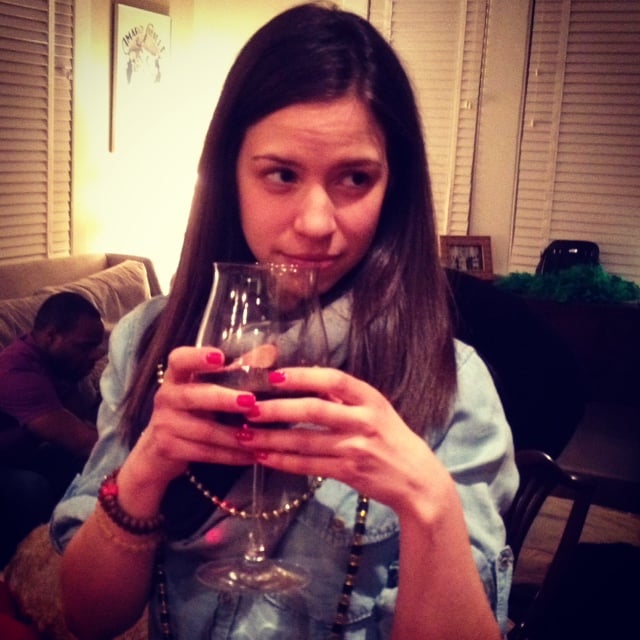 On Sunday morning, I woke up and went for a jog in City Park. I love jogging in NOLA; it always seems that I'm moving under a gentle canopy of moss.
And if not that, then I have a chance to peek out at the lakes and bayous.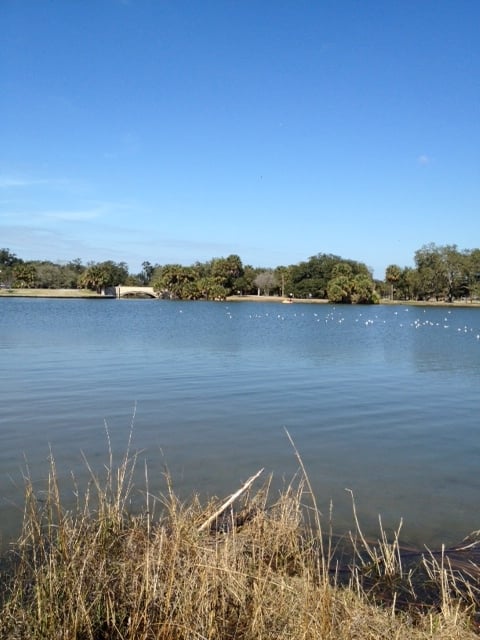 Before my jog, I made my way to Fair Grinds coffee house for some java.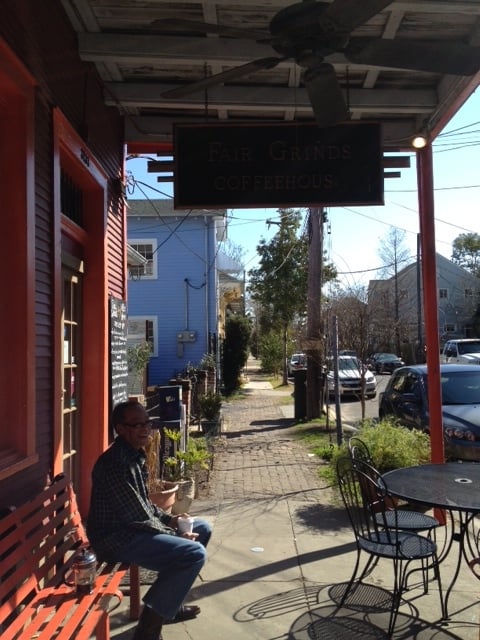 I love Fair Grinds: it has a cozy, eclectic vibe, it features fair trade coffees that support local growers' collectives, and everyone who works there is friendly and knowledgeable. The menu features a seasonal, in house juice menu, organic soy and almond milk, and at least one vegan pastry option. Winning.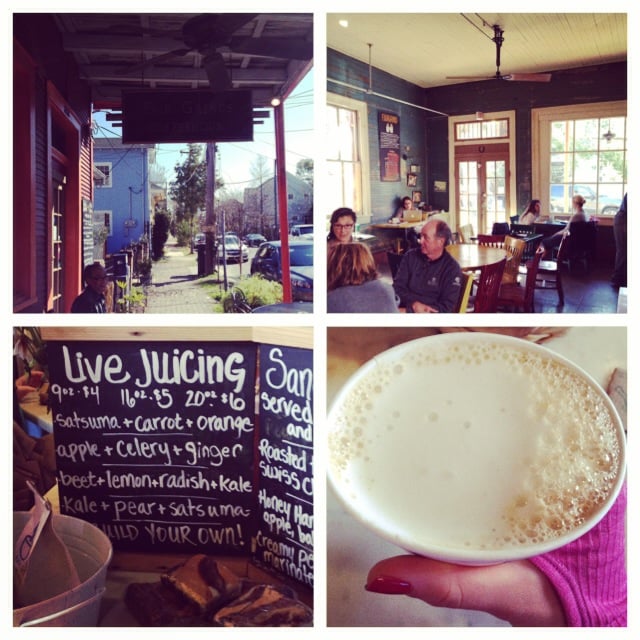 On this trip, I got the vegan chocolate chip banana bread, and boy was it good (extra points for the very generous slices).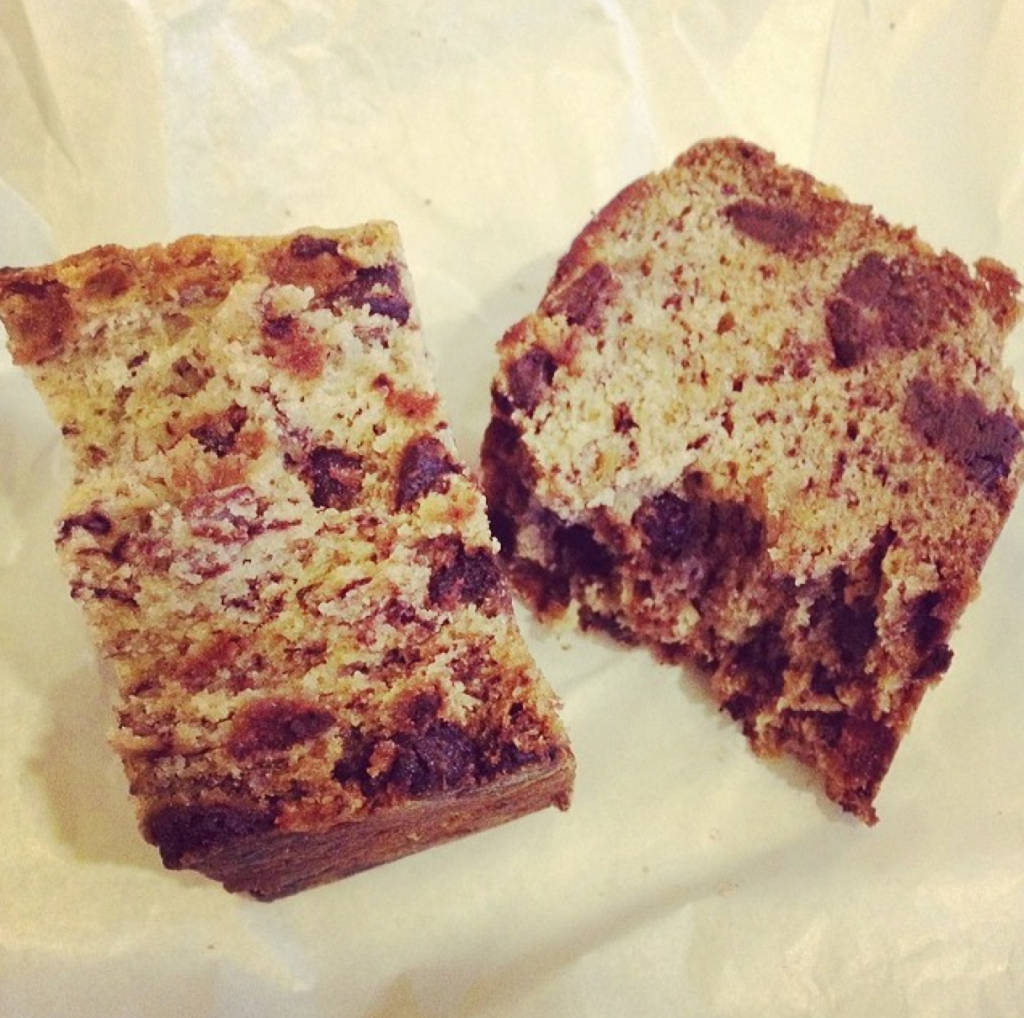 Because we were celebrating Chloe's birthday, we spent a fair bit of time at home, cooking, which was just as well, since Chloe and I share a mutual love of the culinary arts. I'll be sharing a couple of the dishes I made through the week, but the highlights were a springy quinoa salad with radishes, chives, and fennel: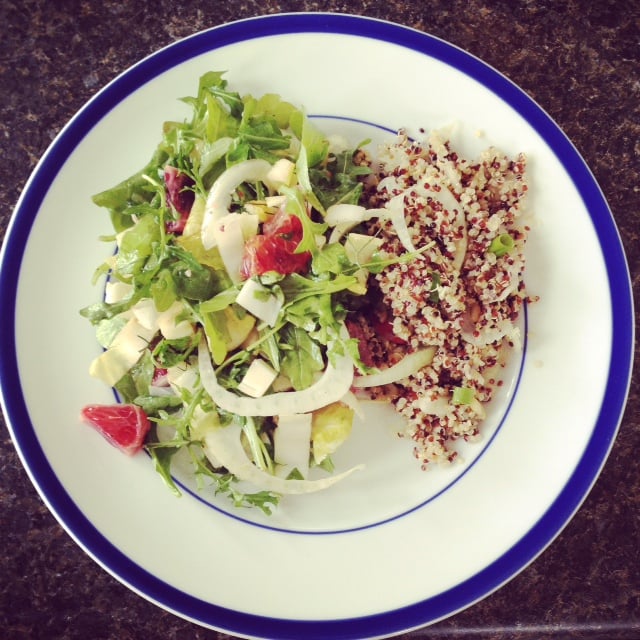 And a kale salad with roasted Japanese yam and tamari roasted almonds: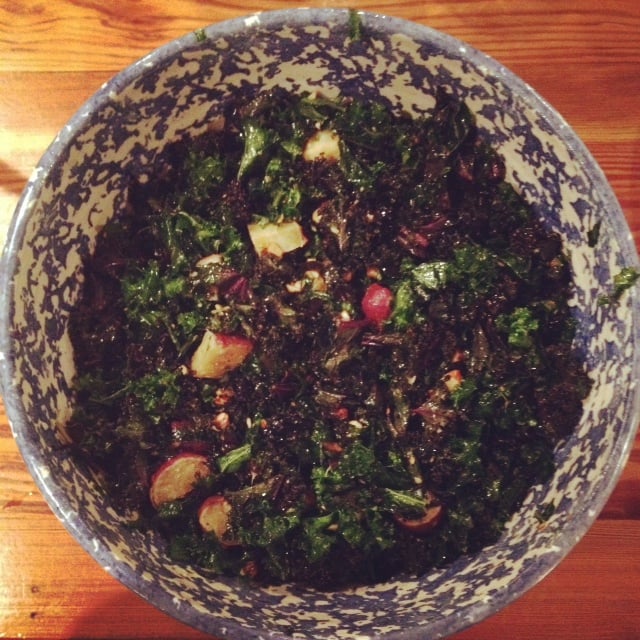 And tons of fresh fruit!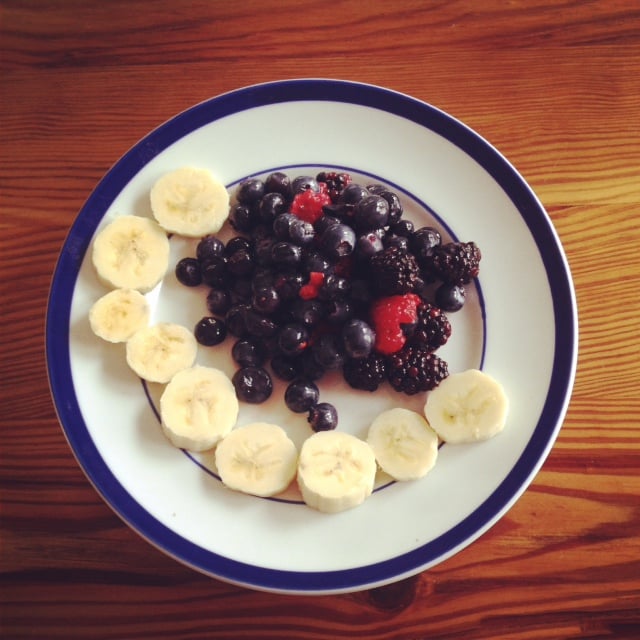 On Tuesday morning, I made my way uptown to hang out with my friend Nat. It was, as always, wonderful to see him. We caught up over a hearty brunch at Surrey's Uptown, where I got the tofu migas (tofu scrambled with onions, tomatoes and Pablano peppers, and corn tortilla chips, topped with pico de gallo and served with grits). The grits aren't actually vegan, so I shared them with Nat, and asked for a side of brown rice. And because I'm me, I also asked for half an avocado.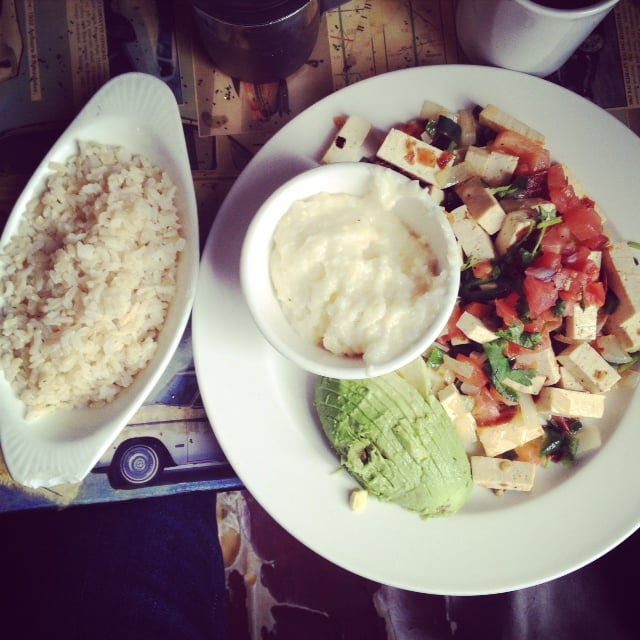 It was a delicious, filling meal. And as I wandered up Magazine street after lunch, I had a chance to check out Raw Republic, which Chloe had told me all about: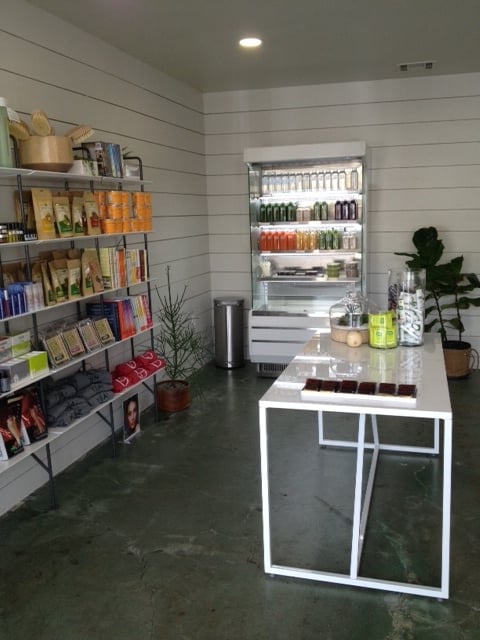 Raw Republic's founders, Evan and Sheena, could not possibly have been friendlier or more welcoming! They took the time to walk me through the store's practices and principles, which include produce sourced only from organically certified farms or from local farms that have been approved as practicing 100% organic farming techniques. Their juices, smoothies, tonics and nut mylks are packaged with post-consumer recycled polyethylene terephthalate (PET), and the store itself was decorated with zero VOC paint wherever possible. The shop features delicious, cold pressed juices, coconut water (which I tasted–it is fantastic), nut mylks, and fresh salads/slaws, as well as books, DVDs and personal care items. I was tempted by so many of the items, but I settled on the Thai Greens juice (Bok choy, orange, celery, basil and apple) and the coconut mylk (which reminded me of Bonobo's coconut chai — once my fave beverage in NY). Both were excellent; the green juice was particularly unusual: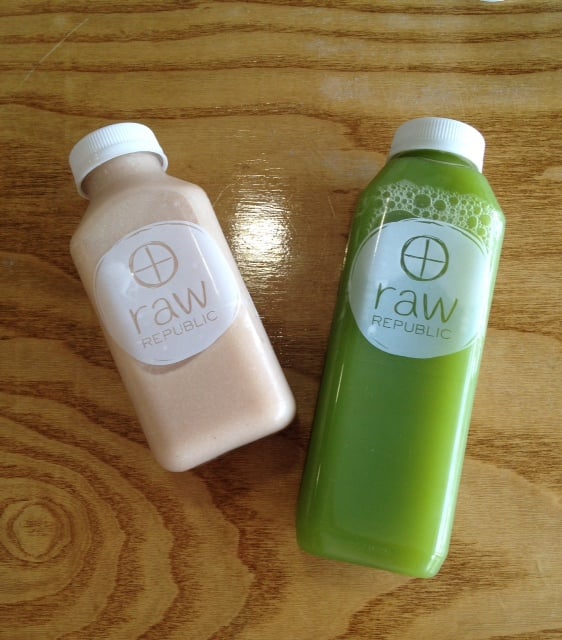 I loved visiting Raw Republic, and I look forward to returning.
It's always tough to leave Chloe and Knud, but fortunately I always have another visit to look forward to. I look forward to going back to NOLA late this spring or early this summer, and in the meantime, I had a brilliant pink sky to gaze at as we drove to the airport.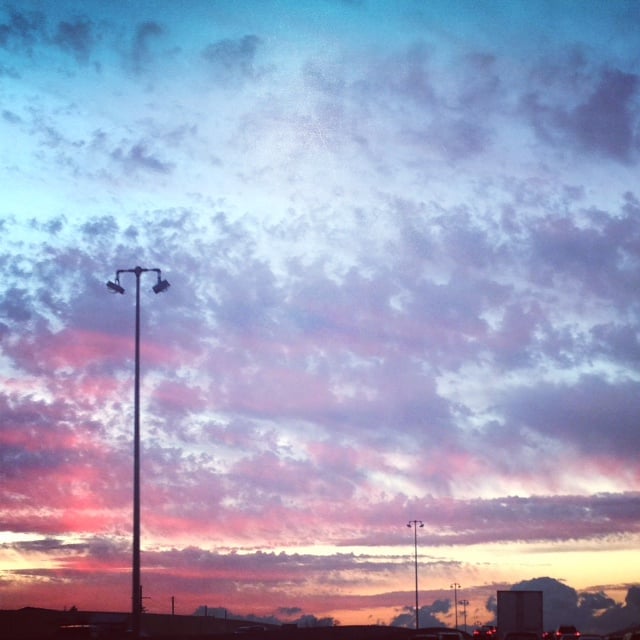 Lots of stuff coming up, including some of the homemade food I ate on my NOLA trip, tempeh chili via Food52, and, starting next week, dispatches from LA, where I'll be visiting friends for nearly 10 days. In the meantime, happy Thursday to you all!
xo