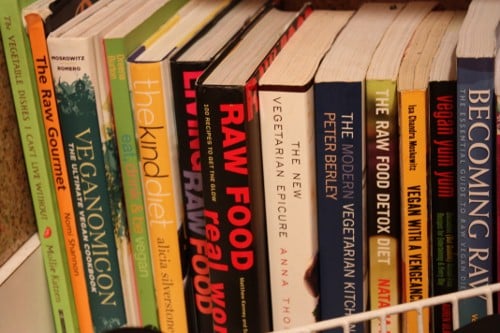 Q: Gena, where were you all weekend?
A: Mad busy!
But I missed you all so much, and it feels great to be online again. Thanks to any and everyone who chimed in on my last post. What a smart and nuanced collection of musings on the value of raw foods and raw foodism! I wanted to mention that the blogger who wrote the post that originally inspired mine also wrote a smart and thorough response to me this morning. In it, she details some of why she attempted the "cleans," and mentions (this is significant) that she was under advisement from a coach/counselor. If you were involved in this dialogue and want to read more to fill in some of the gaps, I encourage you to check out the post!
Since I did virtually no cooking or uncooking this weekend, I figured I'd devote a few moments today to answering a question I hear no less than several times weekly:
"Gena, is there a book you recommend for people who are new to raw foods?"
To answer this question, it's worth finding out a little more about the inquirer's motives and needs. Are you looking for a cookbook? A lifestyle guide? Nutrition information? Are you vegan already, and looking to explore raw, or are you an omnivore eating cooked food who wants to flirt with veganism? I don't think that one shoe fits all of these various scenarios. So I've divided my recommendations into a few categories, below. I hope that all of the suggestions are useful!
The Ethical Foundations of a Plant Based Diet:

Of course you all expect me to begin and end this list with cookbooks, but it would be wrong of me to begin anyplace but here: ethics. These are the books that have most influenced my ideological understanding of a vegan life. I have a prolific cookbook collection, yes, and the food porn it affords me is fantastic, but cookbooks aren't the titles that keep me geared up about being vegan. These titles do.
Animal Liberation, by Peter Singer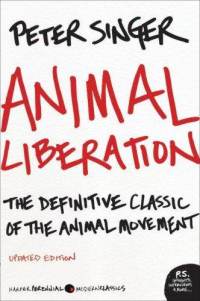 Without a doubt, my favorite piece of writing about veganism. It does what so many other animal rights titles do not: rather than merely cataloging the atrocities of factory farming (which it does, if you're new to veganism and need to hear it), it makes a calm, elegant, and unassailably sensible case for veganism as an ethical imperative. Singer draws subtle and brilliant comparisons between the animal rights movement and other movements–such as feminism–that put equality for all living beings at their ideological center. He is calm, cool, collected, and stunningly persuasive. This is the animal rights book to give any intelligent skeptic: do it, and watch them squirm as they come bumping against Singer's rational polemics.
Eating Animals,by Jonathan Safran Foer
This is a nice starting point for those who haven't got the patience for Singer's philosophizing, but who nevertheless need to hear a good argument against animal consumption. Comprehensive, well-written, and energetic.
The Sexual Politics of Meat, Carol J. Adams
To say that this book is either accessible or neatly argued would be a lie. It's passionate and opinionated and a bit of a rhetorical labyrinth, and it's likely to frighten away many a well-intentioned man. But the feminist in me loves Adams' insightful parallels between sexism and speciesism, not to mention her analysis of how women have been commidifed like butchered meat. Summon up your imagination and your moxie, and read it.
The Nutritional Foundations of a Plant Based Diet:
The China Study, Dr. T. Colin Campbell
Thrive, by Brendan Brazier
Food for Life, Dr. Neal Barnard
Diet for a New America, John Robbins
Each and every one of these titles gives a clear explanation of what I consider the nutritional foundations of a plant-based diet: acidity and alkalinity, basic advice on how to modify one's diet to include sufficient protein, iron, and calcium, as well as some recipes.
For the Newly Vegan:
Lifestyle:
Becoming Vegan, Vesanto Melina and Brenda Davis
Vesanto Melina and Brenda Davis are personal heroes of mine, and this book (along with its sister volume, Becoming Raw) is a thorough, well researched, and solid primer in how to eat a well rounded and healthy vegan diet. Highly recommended.
Cookbooks:
Eat Drink, and Be Vegan, The Everyday Vegan, and Vive le Vegan, all by Dreena Burton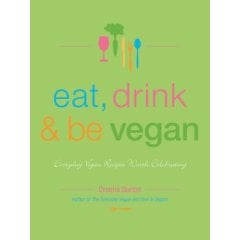 If ever I have a family, I'll first want to be re-born as Dreena Burton (or as Mama Pea, whose own book is soon to join Ms. Burton's ranks). She is a kitchen genius who churns out consistently tasty, comforting, and nutritionally balanced food, and I've yet to dislike one of her recipes. The kid friendly angle is good for mothers, but I'd recommend her books to anyone.
Vegan Express, by Nava Atlas
Nava Atlas is a genius! This book features 160 recipes that are ready in the drop of a hat. Time is always a major concern for me, and so this book has become an invaluable part of my routine.
Vegonomicon / Vegan with a Vengeance, by Isa Chandra Moskowitz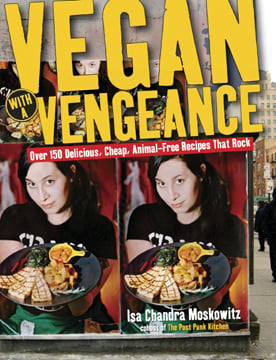 Isa Chandra Moskowitz may well be the Julia Child of vegan cooking. Vegan with a Vengeance (VwaV, as bloggers affectionately call it) was my first ever vegan cookbook, and to this day I thank it for teaching so many basics of vegan cookery: how to replace eggs in baking, how to make tempeh bacon, how to scramble tofu. Veganomicon, Moskowitz's second title, is veritably encyclopedic!
The 30-Minute Vegan, Mark Reinfeld and Jennifer Murray
An excellent and all around useful vegan cookbook that's quick and accessible — and has a high number of raw recipes, to boot!
The Students go Vegan Cookbook, by Carole Raymond
Many of my readers are college students, which means that they have a special set of needs: they're looking for recipes that are cheap, fast, easy, and that don't demand fancy equipment. This book features recipes that fill all of those criteria, which makes it ideal for budding vegans on college campuses everywhere — or for busy men and women who are looking for dozens of ten minute dinners.
For the Newly Rawcurious:
Lifestyle:
There are many raw lifestyle guides (or cookbooks that double as lifestyle guides) for aspiring raw eaters. I don't wholeheartedly recommend any of them, with one exception: Becoming Raw. It is balanced, informative, and free of the magic talk that plagues many raw lifestyle guides. The authors are both experts in raw cookery and registered dietitians with excellent credentials. If you're going to be eating raw more often, I truly recommend referring to this book for useful and sound information.
Cookbooks:
Raw Foods Made Easy for One or Two People, by Jennifer Cornbleet
This isn't the most extensive, fancy, or aesthetic raw cookbook, but it was the one I needed most as I began my own raw journey. It's virtually free of dehydrator recipes, and a Vita-Mix is not mandatory, so it's perfect for a rawcurious eater who isn't yet sure whether or not the fancy gadgets will be worthwhile. (For those of you who don't know, I was raw for over a year with nothing but a food processor, so this book was vital to my kitchen progress).
It won't suit anyone who's already practiced in uncookery, nor is it for the foodies among you, but it's a great beginner title.
Ani's Raw Food Kitchen and Ani's Raw Food Essentials, by Ani Phyo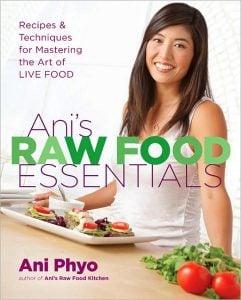 Of all the chefs in raw-dom, Ani Phyo is, I must confess, my personal favorite. Her recipes are unfailingly flavorful and hearty, and she works hard to keep prep and work to a bare minimum. From crackers to pastas to entrees, she's my go-to for reliable and easy raw food inspiration. In fact, as we speak, I'm munching on a slice of her zucchini bread (from Raw Food Essentials).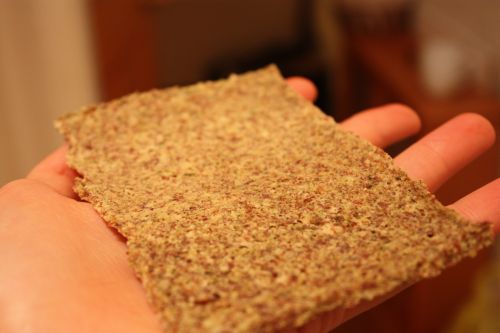 More than this, I adore Ani's whole ethos: eco-conscious, nature loving, and 100% vegan. Rock on, Ani.
Raw Food, Real World, by Matthew Kenney and Sarma Melngailis
I'd never claim to use this book regularly–the recipes are simply too complicated for me–but I'll never get tired of leering at the photographs. And when it's time to make a really special meal–such as my first raw Christmas dinner for my family–I'll nearly always make the heirloom tomato lasagna or beet ravioli.
And there you have it: my top picks for vegan and raw reading. Of course there are many other cookbooks that were left out of this list, which I do my best to mention from time to time. But these are the pillars of my own library.
What about you guys? Favorite books on animal rights? Veganism? Raw foods? What's the first book you'd recommend to someone making a vegan transition?
(And, happy Monday.)
xo