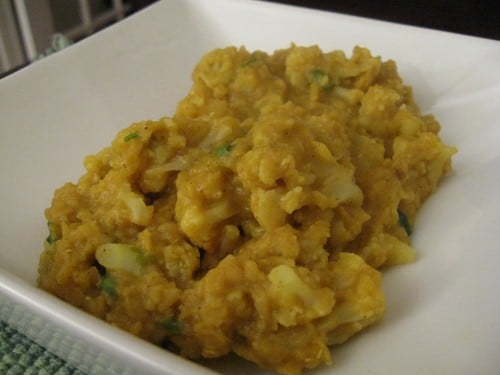 Ah, Sundays.
I've just gotta say it: I kind of hate Sundays. The malaise, the anxiety about the work week ahead, the frantic attempt to catch up on editorial deadlines and reading. Blech.
But it's not all bad. A couple of nice things manage to squeeze into the picture: extended and leisurely morning workouts, early dinners with my Mom, the occasional Sunday night movie. Most importantly, Sunday is my kitchen day: it's the day I put aside to cook, cook, and cook some more. I prep meals, dressings, pates, vats of hummus, soak and boil beans, wash and chop veggies, etc. Few things give me more pleasure or sense of calm than preparing a good meal, and the chance to do that definitely helps to chase away the Sunday night blues.
Yesterday, Kristin asked what everyone's foodie highlights were this week. I know what mine were. The first was this:
As part of my Best of Raw 2009 prize, I received a gift basket from the incredible Vivapura company. Makers of wonderful coconut, cacao, and fruit/nut mixes, Vivapura is an amazing raw resource. One of the treats they sent me (in addition to some amaaaaaazing, life changing cacao paste) was this wonderful coconut vanilla creme. The ingredients?
Coconut and vanilla. Period. The result is a vanilla infused coconut butter that's sweet and rich, but also low glycemic and all raw. Methinks my friend Heather–maker of homemade coconut butter and critic of all things sugary–would looove this stuff (and inspired by Heather, I've also given homemade coconut butter a try lately, with awesome results!).
So, what to do with this magical stuff? Yesterday, I woke up with a crazy craving for oat bran, and I had a hunch that it would be all the more wonderful with some coconut butter melted atop.
And oh, it was.
Other stuff I plan on doing with Coconut Vanilla Creme? I think it would be mighty tasty atop roasted yams or squash. I think it would be delicious on banana soft serve. I think it would be tasty in any avocado pudding combination, or atop Ezekiel toast.
Or how bout straight up, with a lick of the spoon?
Other highlight of the weekend: revisiting an old friend:
Re-discovering beloved cookbooks is without a doubt one of every home cook's favorite pleasures. I've always loved Veganomicon–it's a bible among vegan cookbooks–and often serve up simplified or modified versions of its grain dishes, soups, and dips/spreads. But it had been a while since I flipped through its pages, and today, unsure of what I wanted for dinner, I decided to consult my girl Isa for recipe advice.
I settled on her red lentil and cauliflower curry, a simple, savory, and one pot dinner recipe. I love curries: they're tasty and spicy and filling, and the leftovers are always awesome. I followed this recipe (red lentils, cauliflower, parsnips, celery, spices, c'est tout!) pretty much to a T, omitting onion and garlic. It turned out beautifully!
Along with a fresh salad, it was food for the Sunday soul.This was definitely inspiration for me to yank out some other favorite cookbooks and uncookbooks, and get re-inspired!
I hope you all had lovely weekends of your own–and if there were any special culinary highlights, I'd love to hear about them!
xo