I might as well call this "weekend reading, express edition!" I'm buried under deadlines tonight, so this one has to be short and sweet, friends. Here are the recipes and reads that have my attention this week.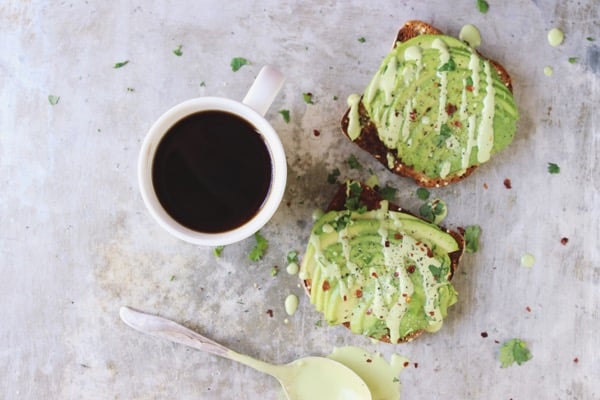 My idea of heaven: Sherrie's avocado toast with cilantro lime cashew cream.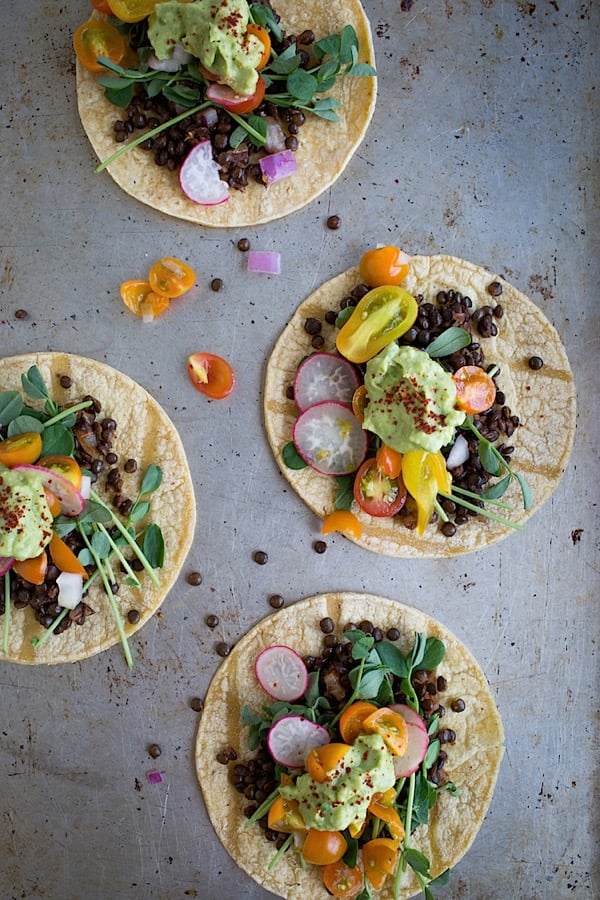 I've got a taco/tortilla recipe coming up this week, but in the meantime, check out these awesome lentil tacos with tomato radish salsa.
Substitute cashew cream or soy yogurt for the creme fraiche in this recipe, and you'll have the most fantastic vegan appetizer on your hands. Heidi's beautiful and vividly colored beet caviar.
Let's start the dessert course with these awesomely decadent, raw and vegan lime cheesecake parfaits. Amazing!
Gotta love a three ingredient dessert–especially when it comes in the form of chocolate coconut ice cream.
Reads
1. Think there's nothing new to say about roasted vegetables? Food52 has 14 roasted root (and other winter vegetable) recipes that'll knock your socks off.
2. Kudos to Scientific American for calling attention to violence against elder care, hospital, and psychiatric care workers. A really important topic.
3. I loved this humorous piece about the challenges of learning a new discipline (in this case, math) later in life. Oh, how it evoked my post-bacc years!
4. Cool blog post from Well & Good about Dr. Rob Ostfeld (who's a friend of mine in the vegan community!) and his plant-based prescriptions at Montefiore here in NYC.
5. An incredibly touching piece about animal morality (or, more accurately, shared moral behaviors between all species). Aeon has been doing a lot of stuff on this topic lately–very cool.
Have a good evening, friends.
xo