Happy Sunday, all. It's a cold and rainy day here in Northampton, MA, where I'm currently visiting for the weekend. I hope you all took some time to read Claire's moving green recovery post from Friday. Once you're finished with that, you can get immersed in the following recipes and reads.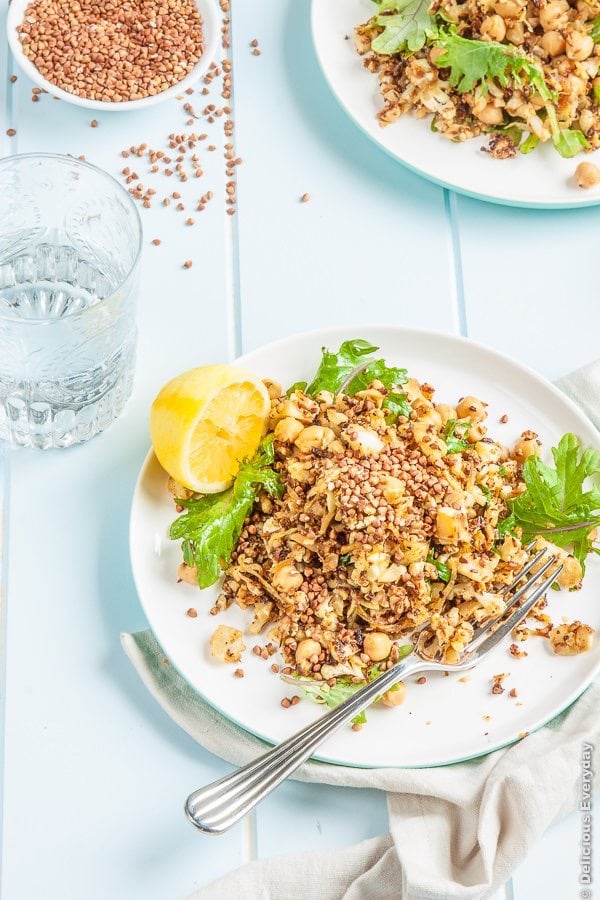 This cauliflower salad with chickpeas, kale, cumin, lemon, and toasted buckwheat is so full of textural contrast! Love it.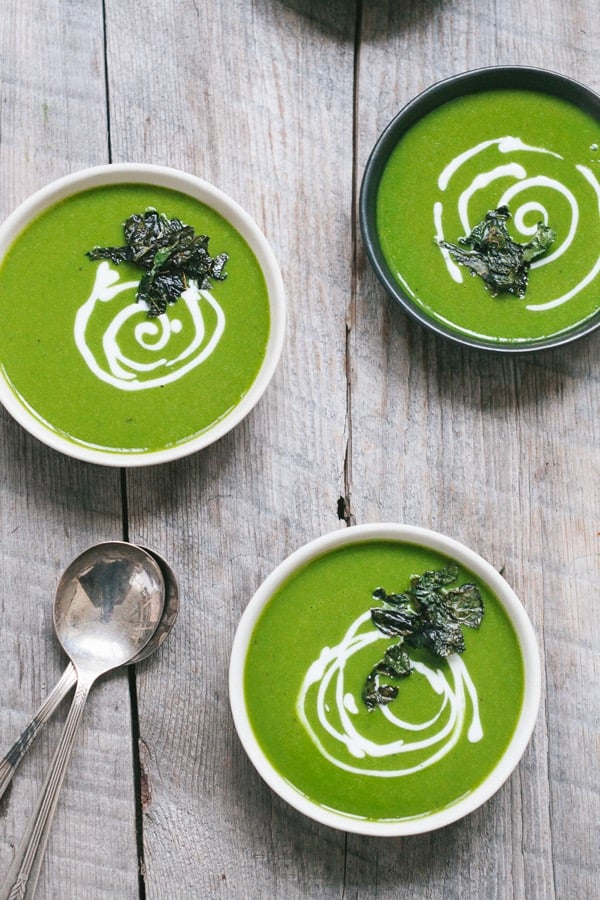 I want to drink a vat of this kale and potato soup with salt and vinegar kale chips. A vat, I say.
Aida Mollenkamp's avocado green curry noodles look absolutely scrumptious–I love the large coconut flakes on top! (If you're vegan, substitute agave or maple syrup for the honey.)
Rutabaga is one of my favorite winter vegetables, and I happen to think it's super underrated. I love the looks of this cheesy vegan rutabaga casserole, an ingenious creation from Rachel of Simple Seasonal.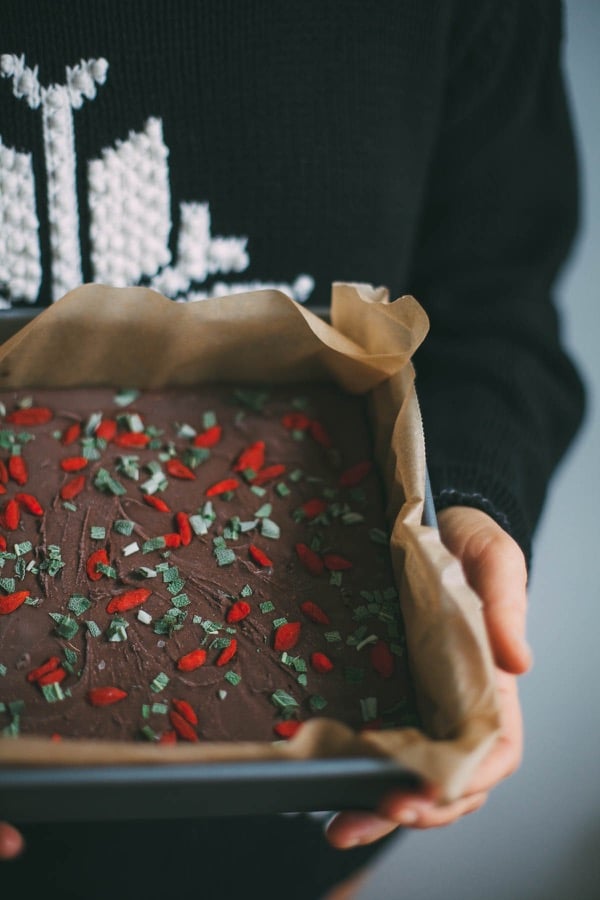 Finally, Anya's raw chocolate fudge with sage and goji berries is making me drool. Such interesting flavor combinations!
Reads
1. Meghan O'Rourke, who has written really powerfully about her experience with a difficult-to-diagnose illness, reviews a couple of new books that tackle the topic of physicians' disillusionment. It's interesting, and it's distressing. One of the two books is by Sandeep Juahar, an FSG author, whose first book I enjoyed very much. Worth checking out.
2. You may have seen this already, but the USDA may be recommending reduction of animal proteins in their upcoming revised dietary guidelines. The push to make this recommendation comes out of an effort to make the guidelines environmentally responsible. There's no saying yet whether the new directive will pass muster, but (I hope) it could be a big deal if it does.
3. Earlier this year, I wrote about health shaming in the vegan community, and more broadly about the tendency to ascribe all health to diet. My friend Ginny makes a very important contribution to this same topic in this post about vegan diets and cancer/disease shaming.
4. An interesting article, via the Atlantic, about the potential of essential oils to be substituted for antibiotics. The article starts by discussing antibiotic resistance as a result of factory farming, the fact that up to 80% of antibiotics used in this country are consumed by livestock. It goes on to share some remarkably promising statistics about essential oils as possible replacements–unfortunately in the same application. For example, chickens who consumed feed with oregano oil had a 59 percent lower mortality rate due to ascites, a common infection in poultry, than untreated chickens. Other research, from a 2011 issue of BMC Proceedings, showed that adding a combination of plant extracts—from oregano, cinnamon, and chili peppers—actually changed the gene expression of treated chickens, resulting in weight gain as well as protection against an injected intestinal infection.
I find this research to be incredibly exciting, and also no surprise: some antibiotics are made with plant extracts in the first place, so the line between these remedies is not necessarily sharp. But essential oils can help to prevent antibiotic resistance, and the terrifying prospect of a modern world in which antibiotics can no longer work for us. I just wish that so much of the research weren't tragically focused on factory farm animals, and keeping them healthy for our unnecessary commodification and consumption. There have been human studies that prove the efficiency of essential oils–an Italian study found that thyme and clove oils are as effective in treating BV as Metronidazole, and a US study showed that tea tree oil can speed wound healing. Other research has shown that lemongrass oil can help to reduce MRSA bacteria on human skin. But these studies are rarer and less conclusive than the research being done on animals. Whether that's because the essential oils work more efficiently in animal subjects or because we're less interested in studying essential oil remedies for human disease is unclear.
5. Speaking of this, my friend Ethan of VeganMos wrote a really raw, honest piece about his participation in vivisection during medical training. It's not a political discussion of animal testing in medical research so much as a personal reflection on what it feels like to have become attuned to animal rights years after this kind of experience. It definitely struck a chord for me; I opted out of all of my dissections as a pre-med, and I've wanted to write about what that was like (and offer some practical resources to other vegan pre-meds), but I've been nervous to tackle such a controversial subject in a post. I'm glad that Ethan spoke up and reminded me that one needn't be prepared for philosophical debate on this topic to say something meaningful about it.
That's it for tonight, friends. Till soon!
xo