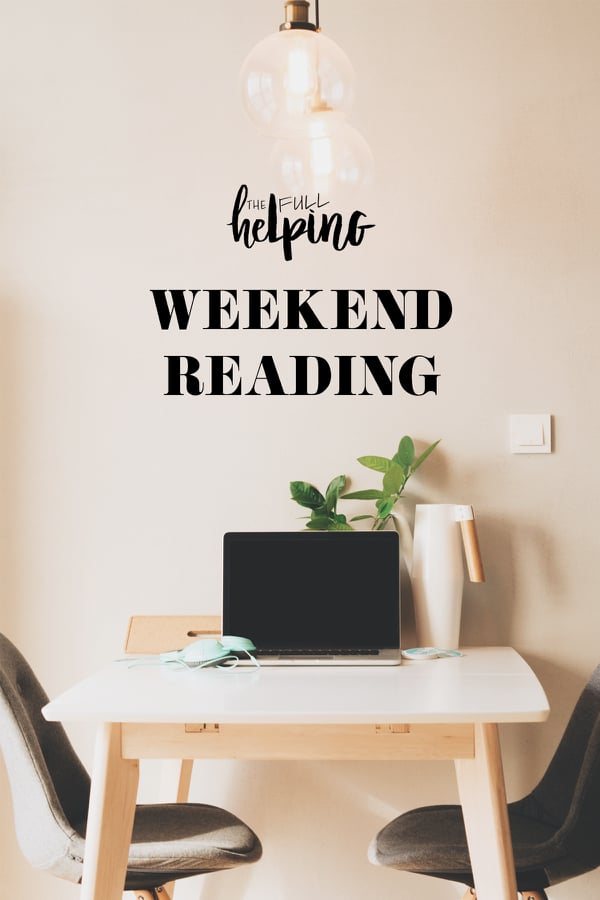 Happy new year, everyone. I hope that 2017 will bring peace and happiness to all of you, and to the world.
I've been laying low on social media for the last two days, intentionally. The collective resolution and goal setting isn't for me. In past years I tended to poo-poo and complain about it, but there's no need for that. I can simply be selective about what I read, listen to, and ponder as the new year gets underway.
While I tend to avoid resolutions, I do think that this is a powerful time of year to reflect back on where we've been, and perhaps to set some intentions as we move ahead. To me, "intention" has a very different ring than does "resolution." The latter implies something firm, while the former feels more open and exploratory. I once heard intention-setting described as writing on a chalkboard: something is being expressed, put in writing, and witnessed, but the nature of the medium is such that it can be erased and written over if need be. If life demands it. I like that idea–the idea of purpose without permanence.
My state of mind this January is such that even setting an intention feels like cautious business. 2016 was quite a year, one of the most humbling I can remember, and in its wake I'm not really sure what my intentions are. For a while it seemed as though being visited by depression and anxiety had caused my world to shrink: just getting through the days felt like a challenge sometimes, something I could no longer take for granted. It's been a long time since I thought about big dreams or life goals or professional ambitions.
In some ways, though, I wonder if what I have experienced as my world contracting is actually an expansion of sorts, an unfolding that comes from a dramatic shift in perspective. It's no fun to go through months of feeling, as a good friend called it, like "anxious shit," to perceive everyday tasks as insurmountable challenges. But if nothing else, it has helped me to appreciate and take thanks for small things. What buoyed me in 2016 wasn't goals or accomplishments. It was an accumulation of small, everyday pleasures: morning toast and coffee. Hot showers. The sound of the door opening when Steven came home in the evening. Poems and recipes.
For years I've read about the importance of appreciating the present moment, of not dwelling in the past or being so fixated on the future that lived experience becomes an afterthought. And now, for the first time, I'm doing it. I'm living in the moment.
Of course it's important to dream, to have a vision of one's life that includes hopes and aspirations. And if 2017 opens the door to some of those for the first time in a long time, I'll certainly welcome it. I'm curious to see what form dreaming and aspiring is going to take for me now that everything seems to have changed. In the meantime, what I saw as a narrowing of perspective is starting to strike me as a dilation instead, because I'm capable–maybe for the first time in my life–of really taking notice and giving thanks for what is.
If I have an intention for the new year, I think it's this: to continue observing and paying attention to what's in front of me. I hope that I can continue to see the meaning and beauty of small things and everyday moments, the tiny pleasures that are scattered throughout my days. I hope that I can accept things as they are, rather than forcing them to conform to a vision and then feeling disappointed when life refuses to be manacled. I hope to be receptive and open, to translate the humility I've acquired this year into compassion and kindness whenever I can.
That's about it. Of course there are some little goals: I'd like to get back into batch cooking on weekends, my monthly budget could use a reappraisal, and it would be great to spend more time meditating each day. But I'm not making any promises, except that I'll try.
Whether your intentions for this new year are tiny or grand, I wish you interest and meaning and learning experiences as you set them in motion. And if they need to be erased and written over at any point, I wish you fearlessness in making the change.
This week's reads include some backward glances at the year in science and health news, along with a mother's vulnerable and honest thoughts on talking to her daughter about having a body and taking care of it. As always, I hope you'll enjoy them.
Recipes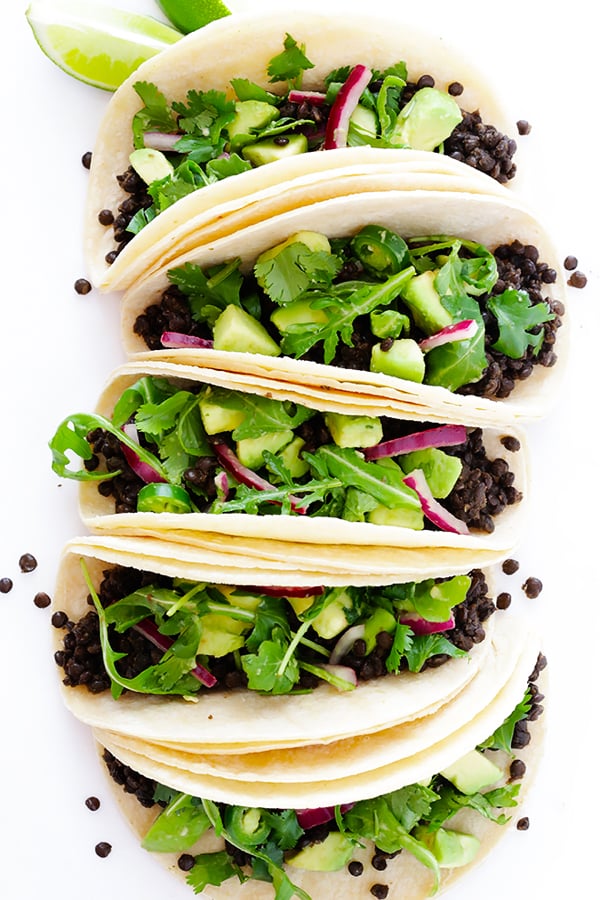 It's my goal to focus on super simple food this month, and I can't think of better place to start than Ali's easy lentil and avocado tacos. The whole recipe takes about 30 minutes, and it's packed with plant protein and healthful fats. Ali suggests some optional cotija cheese for topping, but crumbling my go-to cashew cheese would work nicely as an alternative.
What better way to start a new year than with a simple, bright, three-ingredient green dip? Alex and Sonja's very verde dip is just cilantro, green peas, salsa verde, and salt, and it looks fabulous. I can't wait to pile some on my breakfast tostadas.
I really love the idea of seasonal tabbouleh recipes, and Alexandra's fall tabbouleh is the latest to catch my eye. It features apples, walnuts, and pomegranate seeds, and it's so pretty and colorful.
I'm used to putting sweet potatoes in curries and curried soups, but I've never thought to coat them in curry before roasting. I love how Amanda uses this trick to make crispy, flavorful roasted sweet potato rounds–and what could be a better topping than simple chopped avocado, cilantro, and lime?
Finally, how about hot chocolate for breakfast? Ashley's hot chocolate steel-cut oats are calling out to me in all of their chocolatey glory, and I can't wait to top them with Sweet and Sara marshmallows.
Reads
1. To begin, a pretty fascinating and provocative look at the physics of melanin, which is the pigment that causes variation in human skin tone–and is therefore a determinant of racial identity in our society.
2. In the past year, health reporter Gina Kolata followed two individuals–one male, one female–as they prepared for, underwent, and then recovered from bariatric surgery. Her profile of their experiences is thorough, nuanced, and sensitive.
I like that Kolata isn't only interested in weight loss outcomes within the first year, and indeed, her point is in many ways not to focus on weight change. Rather, she takes a hard look at the disappointments and questions of identity that linger after the surgery and subsequent weight loss have passed. The article is proof that, while bariatric surgery certainly leads to major systemic changes in the body, it may not be life-altering in the way that patients' hope.
3. STAT News has become one of my favorite resources for cutting edge, provocative reporting on medicine and health, and I spent a lot of time on the site this past year as I was putting together weekend reading roundups. The website's end-of-year photo roundup captures moments that speak to the year's most important health headlines, but it's every bit as intimate as it is emblematic.
4. 2016 is being called a major year in brain science and neurological research. NPR rounds up some of the most promising and innovative advances in neuroscience from the last 12 months, ranging from drug therapy for Alzheimer's to a new gene therapy for spinal muscular atrophy.
5. Two readers sent me the link to this candid, thoughtful op-ed by writer Jeanne Sager. Sager is the mother of an 11-year-old daughter, and she is also bulimic. She meditates on the challenge of talking to her child about bodies in light of her own struggle.
We all wonder about how best to model body positivity and create a positive dialog about bodies in our culture. Sometimes I wonder if there is any right thing to say. A lot of what I read suggests that we'd do best to focus on health, rather than weight, but part of me wonders if we don't then run the risk of overly problematizing illness, which is part of living in a body, too. If we exalt strength, rather than thinness, do we suggest that those bodies that don't meet certain standards of physical vigor are less worthy than others?
In the end, I'm not sure how best to approach all of this. I became a godmother in 2016, and I often wonder whether I'll have an opportunity to leave a small impression on my goddaughter that helps her to love and value her body in ways I couldn't when I was growing up. I'm not sure exactly what I'll say or do, but I think I'll try to focus my language on appreciating the body as a vehicle that carries us through life–a journey that looks very different for all of us. I'll take care not to put my body down, make unkind comments about it, or suggest that I'm only satisfied with it if it looks or behaves a certain way.
There's a fine line between making too much of bodies and silencing the topic so completely that we stigmatize the body as a result. It seems important that we be able to speak openly about bodies without shaming them or presenting one shape or state as an ideal. "We talk about her body now so she'll be able to talk about it later," Jeanne Sager writes. Sager doesn't feel that she has the words to talk about her own body struggles with her child, but she's nevertheless committed to communicating that bodies are precious and worthy of care. I appreciate how much it must have taken for her to open up about all of this.
Enjoy the reads. This week I'll be sharing a new winter grain salad, along with some thoughts on wellness and self-care this winter and beyond. And, as I always like to write in my first post of a new year, may all beings living be happy and free.
xo