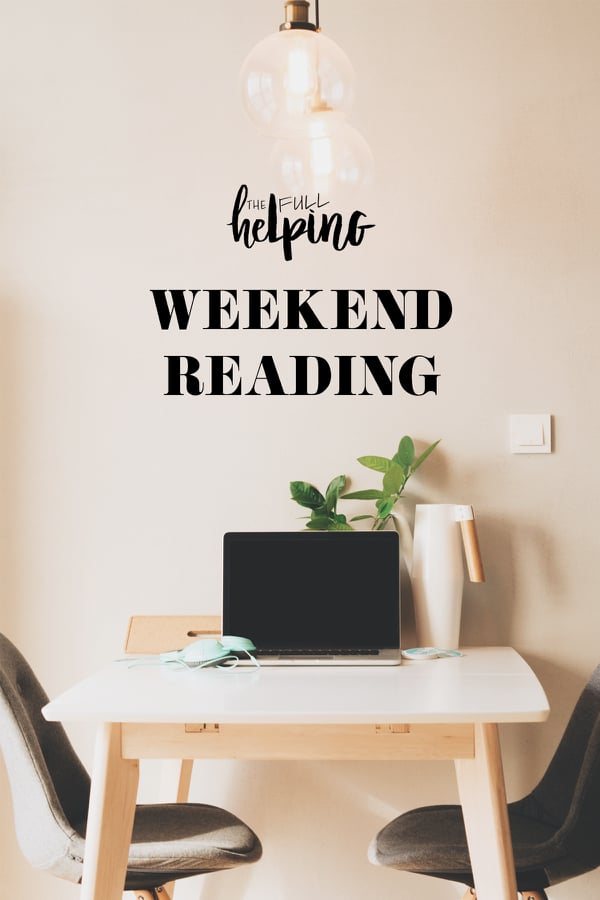 Hope everyone's been staying warm and easing into 2018 gently.
My New Year's Eve plans were quiet; they involved yoga and meditation at the turn of midnight, followed by bed. None of that happened. My mom and I unexpectedly spent NYE in the emergency room. It wasn't really an emergency; we knew we were being cautious when we went for her to get checked out. But of course it was a great relief to be discharged with the assurance that everything was OK.
It was interesting to observe my own reaction to the series of events. There was some natural anxiety and fear at first. Once it became clear that things were going to be fine, some less flattering emotions were thrown into the mix, including irritation at the interruption of my plans and silly, self-indulgent speculation about whether the evening were some sort of gloomy portend of the year to come.
If I'm taking anything away from that night—aside from gratitude and relief that mom was OK—it's the experience of perspective shift under pressure. Just as those bad-tempered emotions began to surface, I got to thinking about how lucky we were, all things considered. We were relatively certain from the start that mom would be just fine. We were lucky to be admitted quickly to a place where she could get diagnosed. She's health insured. We were possessed of a warm place to return to later on that bitterly cold night. And—maybe most important—we had each other's company. Each one of these facts was a blessing. It was a strange and unexpected way to ring in the new year, but things might have been worse in so many ways.
Later, the following day, I took a second to acknowledge the painful stuff that the experience brought up: fears associated with my mom getting older, being her primary caretaker, the weight of being an only child. How precious she is to me. I had a good cry, and this was an important part of processing what had happened honestly.
But in those moments when we sat side-by-side on her hospital bed, I'm glad that I didn't let worry, fear, or negativity get the better of me. I'm glad that I was able to pause and acknowledge what we had to be grateful for, even as we sat in a moment of uncertainty.
I've been thinking a lot since then about adjusting to what life throws at me and receiving it all without judgment. Not new work for me, but work that I'm committed to continuing in 2018. I'm sure there will be more to say. For now, I'm grateful for my mother's health and my own, and I wish you all health, healing, and happiness as this new year starts to take shape. Enjoy the recipes and reads today.
Recipes
New year, new favorite vegan sandwich recipe! I love this hearty vegan buffalo "chicken" sammie from Alexandra of My Vibrant Kitchen.
Sweet potato salads are so good for winter: hearty and filling, but vegetable-centric enough not to feel heavy. Wendy's sweet potato salad with pine nuts and a tangy vinaigrette is right up my ally.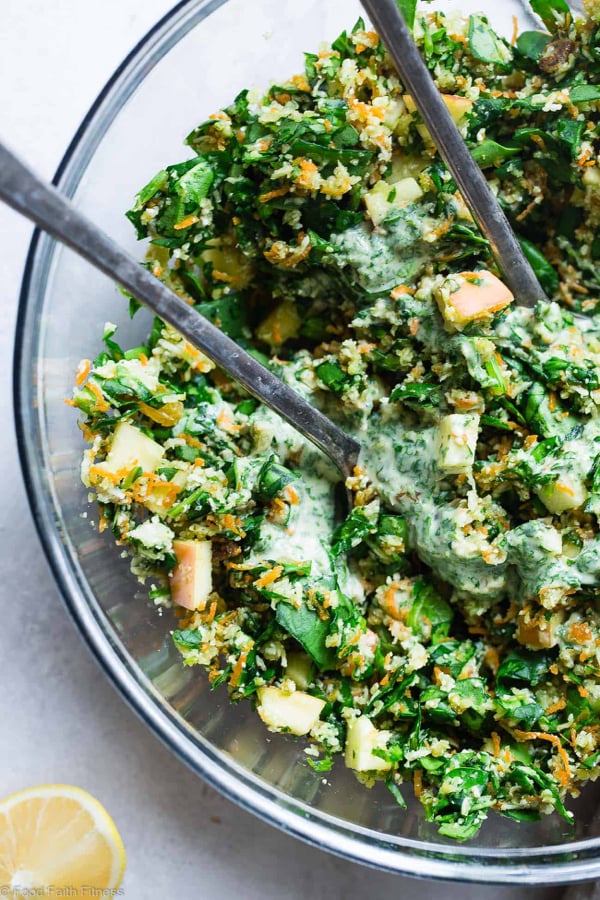 A different kind of salad, this one crunchy, refreshing, and so flavorful: Taylor's Moroccan-inspired grated cauliflower and spinach salad.
Hetty's whole smoked cauliflower looks and sounds stunning, but if you don't have a smoker or grill access, she offers an option for slow roasting the cauliflower instead, then garnishing it with olives, currants, and tahini. Delicious.
A perfectly crispy, chewy, chocolate-y sweet (but refined sugar free) treat to ring in the new year: Megan's versatile chocolate PB balls.
Reads
1. Whether because of the holidays, the lack of sun, the short days, or the introspection and solitude, winter can be a stressful time for many. Sophie has some gentle, sensitive self-care tips for those who are coping with winter stress.
2. Maria sent me this moving story about a Sacramento physician who's starting a hospice for the homeless population in his home town, giving them the opportunity to pass on with as much dignity, care, and comfort as possible. What a touching example of compassion in action.
3. I know little about skiing, but I was really struck by this profile of alpine racer Mikaela Shiffrin and the lifestyle she's crafted around her sport. In particular, I was impressed by how self-knowingly she's been able to create and stand by boundaries—including prioritization of sleeping and napping and avoiding socializing that will tax her—that allow her to train and perform.
4. Most of us know that dietary fiber is associated with health benefits ranging from cholesterol lowering to reduced risk of arthritis. New research shines light on the mechanism behind these effects, which is essential an anti-inflammatory response. Very cool.
5. An interesting look at the psychology of fleeting experiences.
I'll be back this week with a simple, flavorful chopped salad that's packed with good stuff (protein, healthful fat, sweetness, crunch—all that) and equally good for lunchtime or hors d'oeuvres. Stay tuned!
xo