Happy Saturday!
And thank you for all of the wonderfully supportive comments about the name change of this site. I was definitely feeling some jitters before the announcement, but everyone has been so kind and so cool. If you're still not getting redirected to The Full Helping, try clearing the cache or temporary files on your computer and iPhone. And if that doesn't work, feel free to shoot me an email (gena@thefullhelping.com) or track me down on social media to let me know!
And, now that the big reveal is complete, it's back to business as usual around here. Starting with Weekend Reading.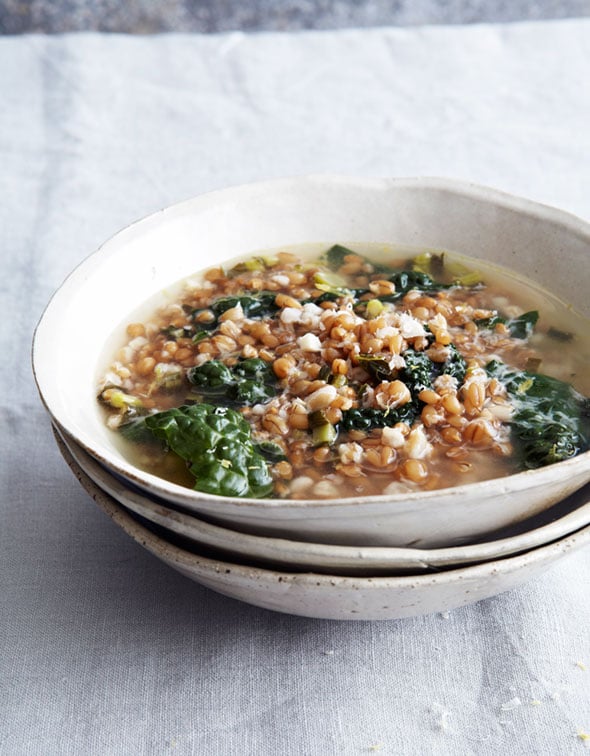 I love this recipe because it's a shining example of how two simple ingredients, grains and greens, can create an entirely satisfying and complete meal. Molly Watson's notes on using the recipe as a template for experimentation are also lovely.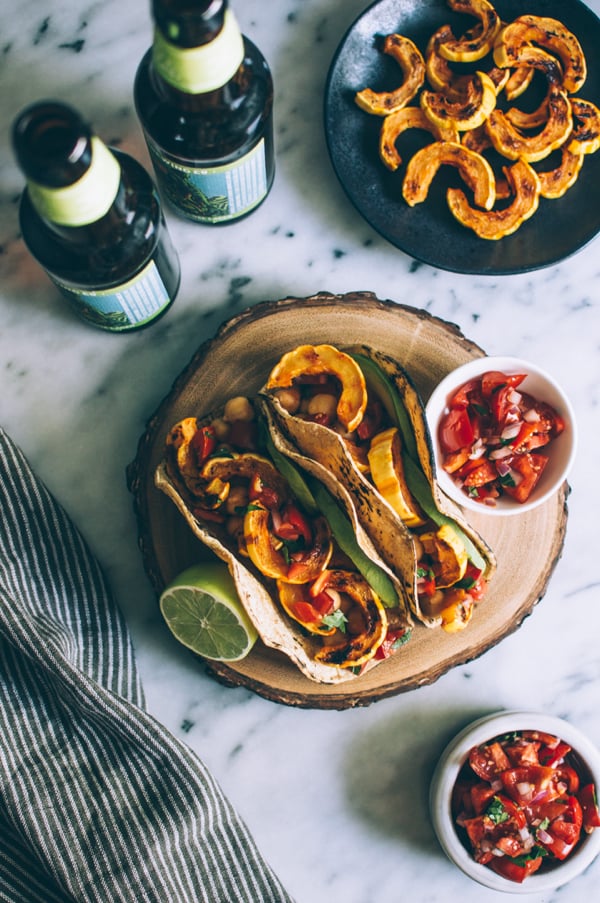 Delicata squash is one of my favorite winter squashes, yet I don't usually do much other than baking it and serving it as a side dish. I love these inspired harissa miso delicata squash tacos, via Healthy Nibbles and Bits—such a great and different way to use the ingredient.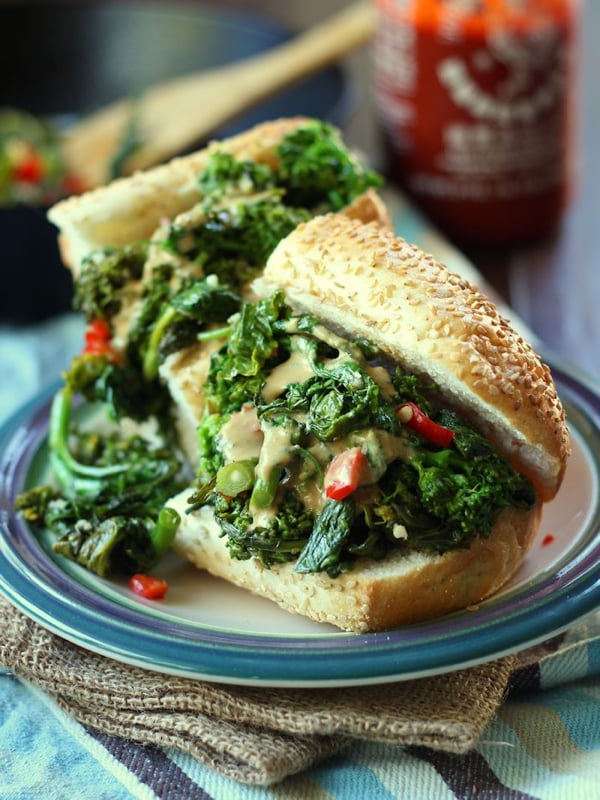 My lord, this hot garlicky broccoli rabe sandwich with smoky tahini cheese sauce. I can't imagine a more perfect dish of vegan comfort food!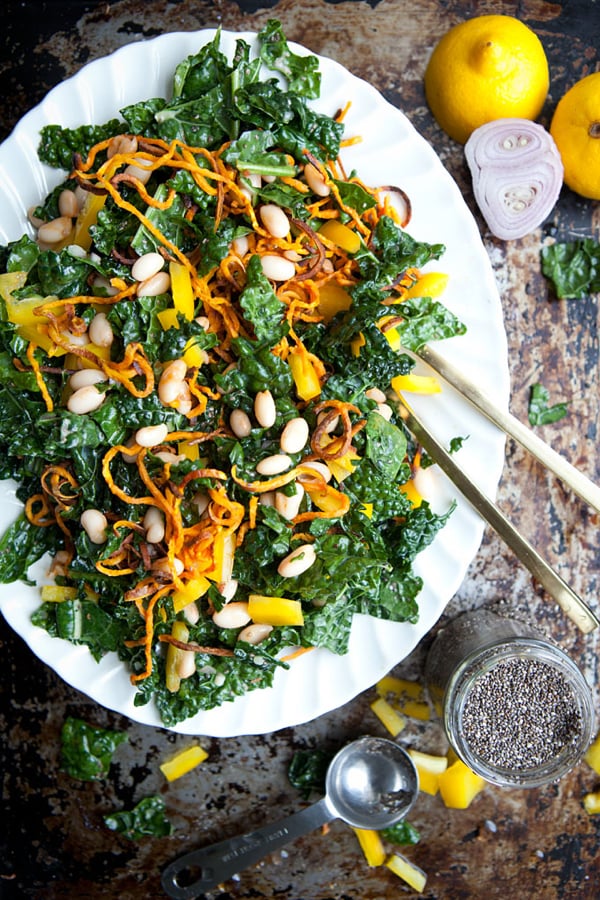 This kale salad with spicy cannellini beans and lemon chia seed dressing from Our Four Forks is so colorful and vibrant–a beautiful recipe to bring to holiday gatherings or whip up for a simple lunch.
And finally, dessert. As usual, the oh-so-talented Ashlae hits it out of the park with her raw fig cheesecake. Look at that color!
Reads
1. I'm sure many of you saw Sherry Turkle's article, "Stop Googling, Let's Talk," already. I liked her points about the value of conversation, and I thought that she was able to make them without devaluing technology. I particularly liked her point about how solitude actually enhances one's capacity to connect:
"One start toward reclaiming conversation is to reclaim solitude. Some of the most crucial conversations you will ever have will be with yourself. Slow down sufficiently to make this possible. And make a practice of doing one thing at a time. Think of unitasking as the next big thing. In every domain of life, it will increase performance and decrease stress."
2. A really incredible visualization of pathogens hopping between species, via Wired.
3. Back to the topic of technology and culture, I enjoyed Jordan Rosenfeld's ruminations on the outsourcing of jobs that have traditionally been filled by humans to robots, and the automation of society in general.
4. An interesting article, via Scientific American, which presents the idea that intelligence is not a static entity. The author presents strategies for enhancing cognitive potential, as well as ongoing research into the the topic.
5. Finally, the ever impressive Ginny Messina tackles the complex topic of vegan diets and depression. Without ever suggesting that diet can "cure" depression, Ginny lists foods–including olive oil, soy foods, and beans–that may help to make depression symptoms less pronounced. I think it's a really important read for vegan and vegetarian eaters.
On that note, I'm off to explore Austin and hit the Texas Book Fair. Have a great weekend!
xo