I was an avid blog reader long before I became a food blogger. Like many people, I discovered what might be called "healthy living" blogs first, then more dedicated recipe/culinary blogs. I had been reading food blogs for only a short period of time when I decided to go vegan, so vegan food blogs (Vegan Yum Yum, the PPK, Bittersweet) quickly became a source of guidance and inspiration. Over time, I fell in love with certain bloggers' voices, felt as if I knew them, even if they lived thousands of miles away and we'd never met. When I started CR, these long distance admirations turned into real life friendships.
And then my post-bacc started, and everything changed. I realized early in the process that I'd have to choose between being a blog reader and a blog writer. I managed to keep CR up and running (even if my posts in the last year haven't always been as deep or as personal as I like), but my consumption of food blogs has dwindled dramatically.
This has had both good effects and bad. On the one hand, I think that not reading other blogs has in some ways helped me to grow into my own blogging voice. It has also helped me to define my own "style" of recipe development, and focus on what I do best (rather than trying to emulate what I see on other blogs). On the other hand, I miss the blogging community, the camaraderie and the fun. I miss feeling as though I'm a part of my blogger friends' lives: hearing their updates, seeing photos of their kids or their travel or their homes, listening to their stories. And more than anything, I miss the joy of food photos and delicious recipes. Reading food blogs is a wonderful source of inspiration and creative fuel. I've missed it so much.
With that in mind, I'm going to start to devote Friday or posts (at least for the coming year) to sharing a little link love with you all. This both encourages me to read blogs more widely, and it helps me to share the recipes/posts that have had an impact on me with all of you! I'll be sharing ten links altogether: five recipes and five more narrative-driven posts. I may also mention recipes that I tested myself and loved. I think it'll be a fun way to celebrate the fact that, for a little while, anyway, blogging can take front and center in my life again. So, without further ado, I present this week's installment of "weekend reading."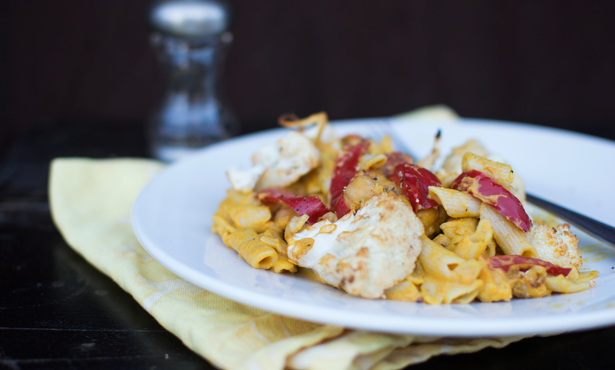 Image (c) Janae Wise of Bring-Joy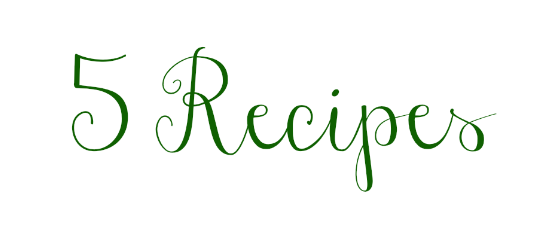 JL's vegan shepherd's pie with lentils and kale
Janae's pumpkin pasta with roasted cauliflower and red pepper
Nicole's gluten free and vegan banana pear loaf
Em's ultimate raw vegan ice cream sandwiches
Janet's kale salad with raw thousand island dressing
Reads
1. One of my absolute favorite bloggers, Kristy of Keepin it Kind, is now hosting a series called "my vegan story." The idea is to call attention to how and why people chose to become vegan. Even if you've been reading a certain blog for a long time, it's wonderful to gain more insight into that blogger's journey into the vegan lifestyle. I particularly enjoyed reading contributions from Cadry Nelson, who is already one of my favorite vegan bloggers, and Dan Hanley of The Gay Vegans, who's honest and outspoken voice is always a joy.
2. I really enjoyed reading Ethan Ciment's heartfelt essay for Our Hen House about using empathy as a means of overcoming personal suffering. Ethan, who is one of the co-authors of Vegan Mos, talks about how he spent the days following a recent (and painful) facial surgery thinking about the suffering that animals experience routinely around the world.
3. I read this a while ago, but my friend Laura's essay, "Do Not Envy the Dancers," is worth revisiting. I particularly like this quotation: "And so, Ashtanga stirred up my stuff. It is the point of yoga, sort of. And, it totally worked. For the first few years of daily practice I was a complete mess. As a person with a difficult relationship to food and body image, it was incredibly painful to face myself on the mat every morning." I've done a lot of facing myself on the yoga mat. I mean this in the sense of facing my demons and struggles, but I mean it even more in the sense of facing my physical body, forcing myself to touch and inhabit and experience it. Laura's sentiment resonated with me.
4. What I Learned Running 100 Miles (And What's Next), by Matt Frazier. An inspiring meditation on what it means to have completed a massive feat of endurance and determination. See my review of Matt's new book, No Meat Athlete, in this post.
5. Also from a while ago, I enjoyed reading Meghan O'Rourke's essay about her struggle with autoimmune disease (an excerpt can be found here). In the gastroenterology practice where I work, a large number of our patients struggle with autoimmune diseases (most often IBD, but since autoimmune diseases can present themselves in clusters, it's not uncommon for them to also have Hashimoto's thyroiditis or celiac as well). I realize that every person's experience of an autoimmune disease is very different, but it was helpful for me to read the essay, because every perspective I get helps me to better understand what our patients are experiencing. Worth reading in its entirety, if you're able to get your hands on a copy.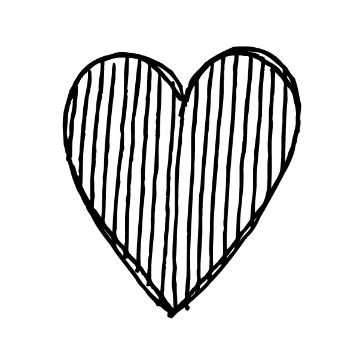 Before I go, I wanted to mention to my DC area readers that my friend Matt (the no meat athlete I've mentioned so often this week) and I will be doing a casual, fun "hangout" tonight at Cause Philanthropub here in DC, along with Doug Hay from Rock Creek Runner. The bar will be serving all vegan food, as well as drinks. Come out, say hi, eat some vegan snacks, and take a chance to ask Matt questions about his recent feats of running greatness! The fun starts at 8pm. Details can be found here. Hope to see some of you!
xo