Happy Sunday! It's been a brisk few days here in New York, and I'm relishing the autumnal weather (even though work kept me indoors for most of the weekend). For the next two weekend readings, I'm all about vegan Thanksgiving. Here we go:
Start your meal off with this hearty chanterelle mushroom and kale salad with lime tahini sauce. SO much flavor and texture in here!
This poblano cornbread stuffing will make a fantastic accompaniment, and it's even hearty enough to be a centerpiece.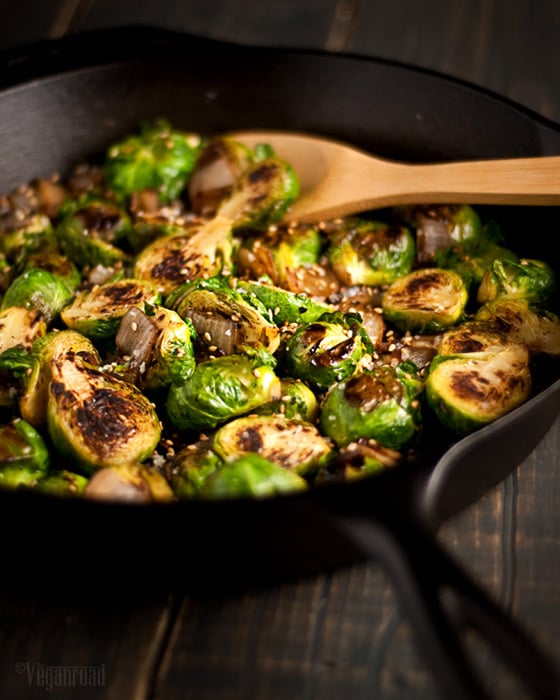 There are few things I love so much as perfectly roasted brussels sprout. Check out these perfectly seared and seasoned sprouts from Veganroad!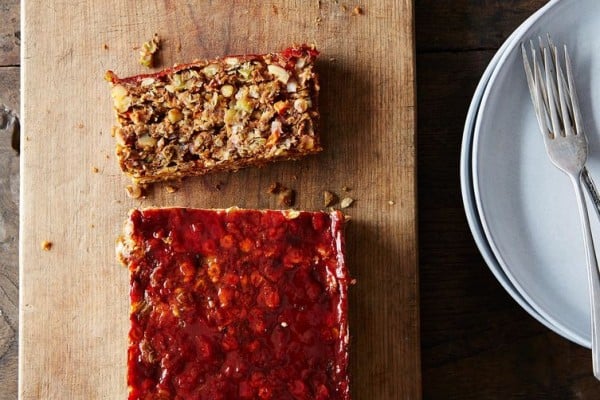 This week, I shared lentil and walnut loaf in my Food52 column. A gorgeous centerpiece, if you ask me!
And for dessert? Don't miss Emily's carrot cake cupcakes with coconut cream and chocolate. Yum.
Reads
1. A really great, balanced article from my friend Katie on seven of the main myths surrounding sugar, posted on Kiersten's blog. I love Katie's balanced, fad-free, and (most importantly!) non-alarmist approach to nutrition.
2.  If you haven't yet seen Michael Specter's New Yorker article about gluten, it's well worth reading. I'm biased because I'm a tremendous fan of Specter's journalism, but this is well researched and balanced.
3. Absolutely fascinating article about mind body medicine, via the New York Times. The article profiles Ellen Langer, a psychologist who has studied aging, immunity, weight loss, and numerous other health conditions within the context of placebo medicine. Not surprisingly, she has found that psychological directives–such as telling a population of nursing home inhabitants to try to inhabit their former selves, or telling hotel maids who complain of lack of exercise that their work is actually intense exercise–yields incredible biological effects. The nursing home residents became more nimble and socially engaged and performed better on a slew of physical tests. The maids lost weight.
The whole article is worth reading, but I also loved this quote from Langer: "I was never — and maybe this is a character flaw — the type of person who is going to take one idea and beat it to death," she said. "Part of that is that I have so many ideas. If whatever it is I'm excited about now doesn't happen, it doesn't matter, because there's always the next possibility."
What a great way to live life.
4. A strong, comprehensive, and cohesive argument for veganism from Chris Hedges. Well argued and forceful.
5. Great article from Jasmin Singer on labels and activism. In short, her point is to stop thinking too much about whether you're an "activist" or a "feminist" or an "animal rights advocate," and simply focus on making a difference, now. She writes,
"Truthfully, I see labels as something that can both help and hinder us. I think they can be over-thunk and can give us unnecessary fear or expectations. Just as there is nothing wrong with a 19-year-old girl having a fling, or a love affair, with another girl her age – and that doesn't necessarily mean she's gay(though maybe she is! In which case, welcome to the team!) – there is also nothing wrong with trying on labels, and the behaviors that go with them, for size and seeing how they fit. Maybe you'll be uncomfortable with their gravity, or with the looks you get from your church group, or your fetish community – or maybe you'll feel liberated and inspired and ready to embrace your newfound gayness, or activism, or veganism, or whatever…
If the labels help you and your work, take them on. If they don't, leave 'em on the side of the road. Call yourself what you want, but don't spend too much time thinking about it, because rather than getting overly caught up in discussions of whether or not you're this or that, there are 286 chickens dyingeach second in the United States alone. And they need you on their side, pronto, no matter what you call yourself."
Amen, Jas.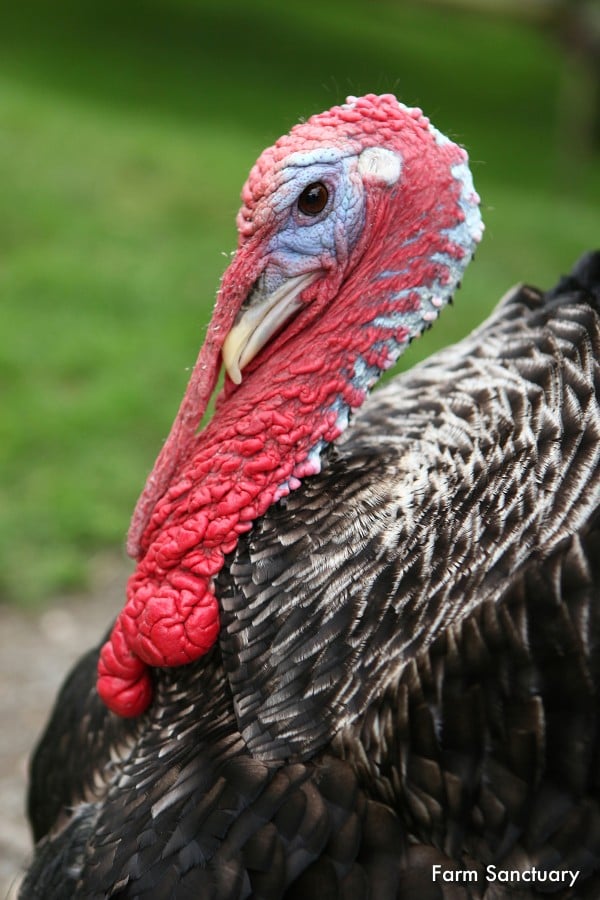 Speaking of activism: yesterday, Steven and I sponsored Turpentine as our turkey adoptee this year. If you're considering doing something kind for animals this holiday season–aside from not eating them–please check out Farm Sanctuary's Adopt-a-Turkey project! Get to know this year's adoptees, and consider welcoming one of them into your heart. They need you, more than ever, and in return, you can be inspired by their stories and personalities.
On that note, friends, good night.
xo