Happy Friday, friends. As you settle into your weekend, here's a little reading material for you.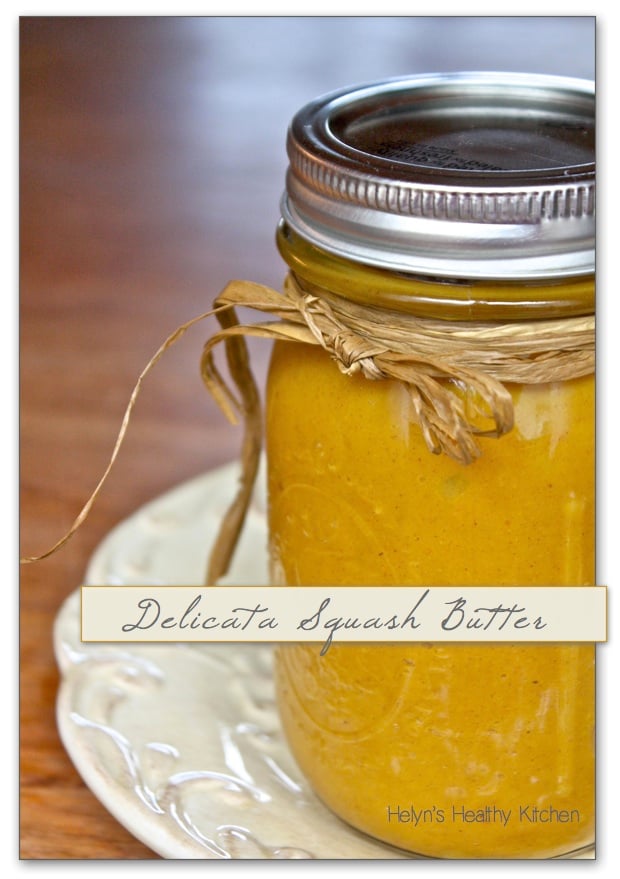 1. Delicata Squash Butter from Helyn of Helyn's Healthy Kitchen looks like a scrumptious alternative to almond or pumpkin butter.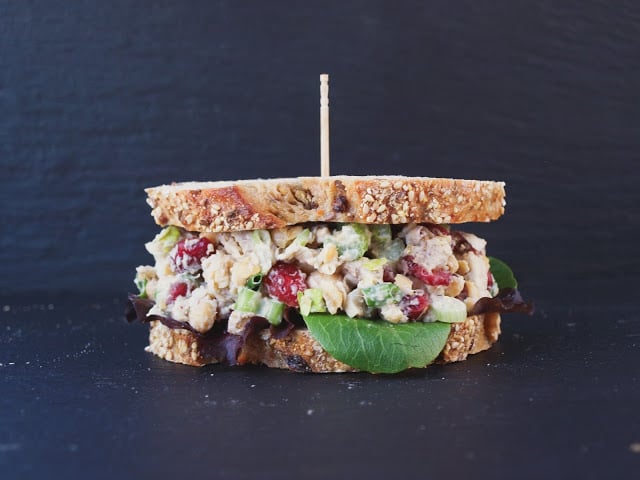 2. This Cranberry Walnut Chickpea Salad Sandwich from Julie of the Simple Veganista looks filling and tasty.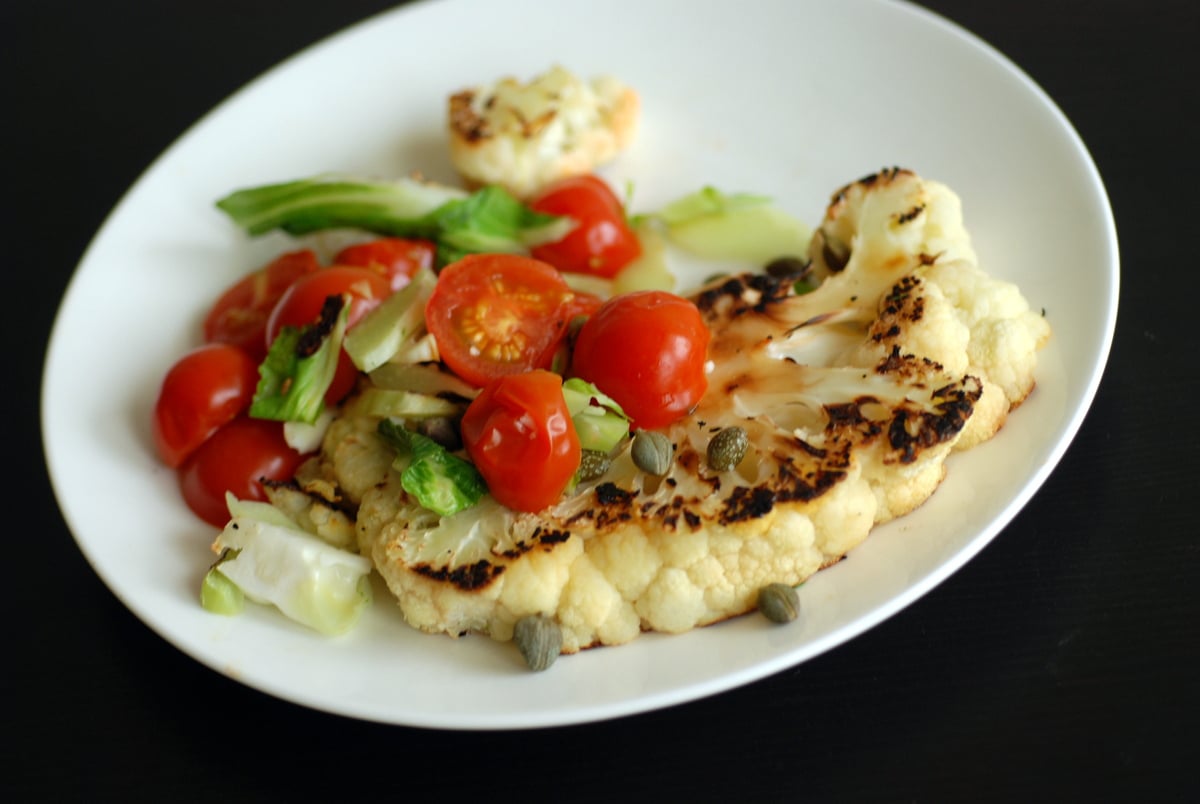 3. Janet's Pan-Roasted Cauliflower Steak is, like all of her recipes, creative and lovely.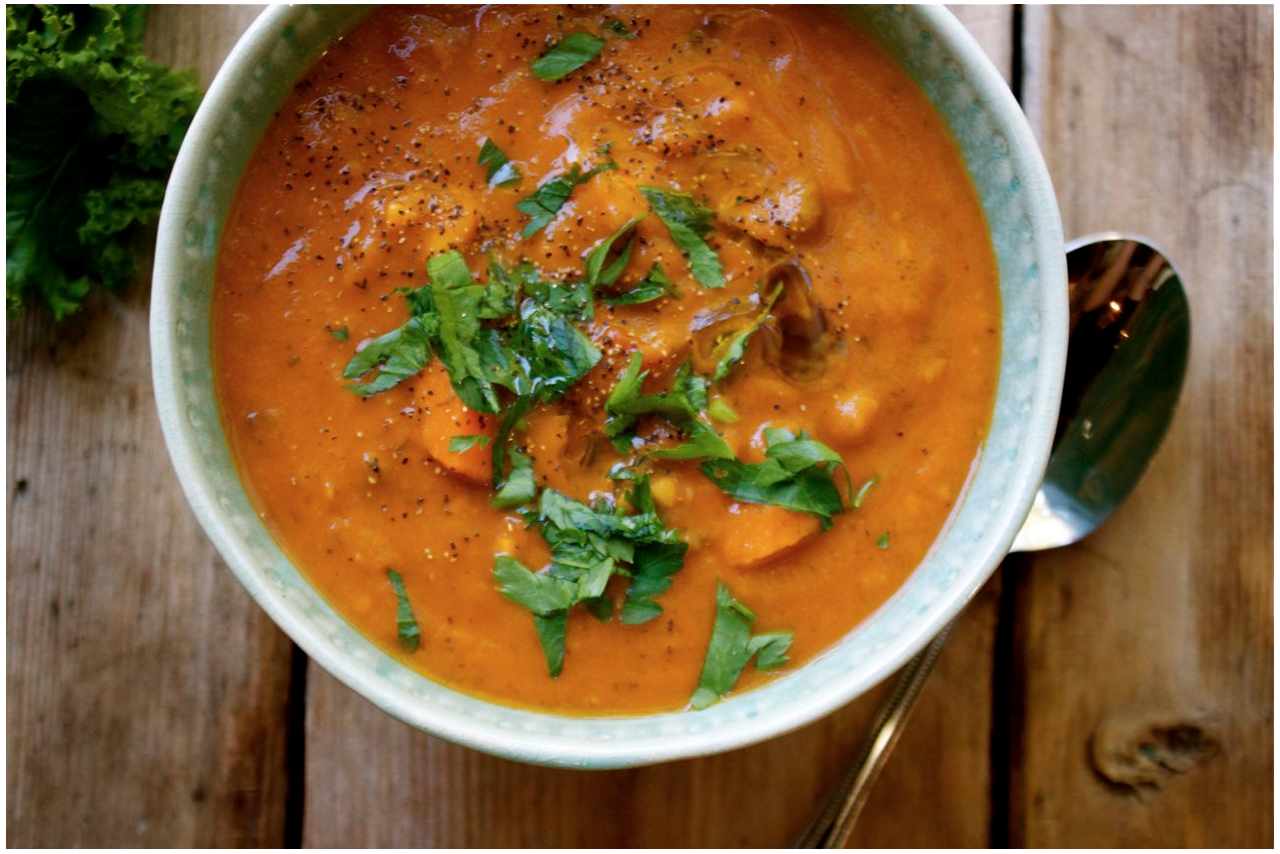 4. I've been on a soup kick since the rutabaga and parsnip concoction I posted yesterday, and Shira's Creamy Vegan Tomato and Vegetable Soup is at the top of my "must make" list.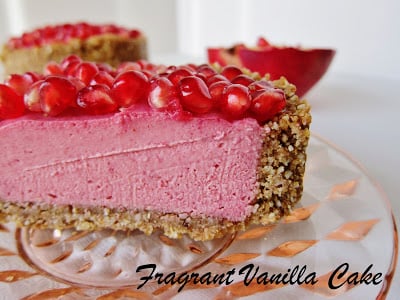 5. Raw Ruby Tartlets from Amy of Fragrant Vanilla Cake are making me crave dessert!
Reads
1. My friend Rose wrote an awesome article about Marie Curie for Rookie Magazine. I share Rose's admiration for Madame Curie and her legacy, and this account of her story, animated by Rose's insightful voice, really touched me.
2. In that article, Rose cites this article from the Times, about continuing inequities between women and men in the sciences. The article is both troubling–a powerful study of how cultural stereotypes can limit individuals' interest and sense of ability in a certain field–and hopeful. I've developed an almost ridiculous reverence for people who pursue and excel in the sciences, because my post-bacc showed me a tiny glimpse of what they're up against. Now I have a strong appreciation of some of the biases that women in science and technology face as well.
As I read the article, I thought of my friend Sydney, whom I've known since we were Freshmen in high school. Sydney was always funny, self-assured, and effortlessly cool (totally unlike me at that time in my life) and she was also naturally gifted in the sciences. Personally, I think we as a society need to redefine our definition of "cool" vs. "nerdy" if we don't think that science and scientific acumen are "cool." But in spite of the popular stereotype that the sciences are for "nerdy guys" (discussed in the article), Syd plunged headlong into a science career, and is now working in DC as a PhD in physics. I'm lucky to have her here, but even luckier to have her as a role model.
3. Speaking of the sciences, my mom directed me to How to Get an A- in Organic Chemistry, by Barbara Moran. I smiled and chuckled at this account from a fellow post-bacc student. Moran also hails from a writing background (though she's a science writer, so at least she knew…something before starting). She captures an experience I confronted often:
…[T]hat dreadful realization of your own limits, that terrible moment when you stop controlling the situation and start mitigating the damage. I expect that's an all-too-common feeling in medicine. I often felt that way in orgo, but kept going back for more. That's what orgo is testing, I think: resilience. And humility.
Amen.
Ms. Moran, by the way, an A- in Orgo II. And that's where our similarities end 🙂
4. My friend Melanie's article, "Why Alternative Medicine Just Isn't Enough Sometimes," for Mind Body Green. A thoughtful consideration from an experienced herbalist on finding balance between alternative and mainstream treatment, without abandoning either.
5. Melissa wrote an inspiring article about her eating disorder, ten years after it began. I have been reading Melissa's blog for years now (five years? six?) and we've also been lucky enough to connect in "real life." I am so profoundly proud of her for writing this, but more importantly for persisting with her recovery efforts even when it was difficult. I'll share a few of her words with you:
It amazes me still that I have been able to get to this point in my recovery. Ask me a year ago if I'd ever get to this point and I would have told you it felt impossible.  Absolutely out of reach.  So far off in space, that it may just not exist.  But it does. There is always a turning point.  ALWAYS.  I have gone to the edge and back with this disease and felt so hopeless at times that I thought I would be forever plagued by guilt about food and everything else in between.

But here it is. Recovery.  I've finally taken the road and I'm so glad I found it.  It's been there all along, I just had to figure out how to walk down it.  I talk to many of you ladies personally about how to get to this road, and it's not one I can just direct you to. It's one you have to find and walk down yourself. It may feel like an earthquake underneath you while you're walking on it, but that's when you run. You run as fast as you can and the light at the end of that road, it's filled with everything you've ever dreamed of.  None of those dreams ever left you, they just…went into hiding for a bit.
I don't and never will minimize or trivialize the incredible difficulty of the recovery process. As you all know, I still struggle with lingering thought patterns, insecurities, or tendencies, and I'm constantly developing new strategies that allow me to manage them effectively. But I was also fortunate enough to find a turning point, and I believe that it's possible for others. Don't give up. Read Melissa's post, and have hope. (And Melissa, I want a Green Recovery post from you!)
On that note, I wish you a fantastic weekend.
xo