Sometimes, something happens that makes me especially aware of my ability to turn small things into big things.
This is especially true when it comes to anything I've been avoiding.
Unpacking is still in process around here. I've gotten a lot done, but my original goal of unpacking 2 boxes per day has become 2 boxes per week.
At this point, I'm down to only a few boxes. But oh, how I've been procrastinating with those boxes.
I always think it's funny how the last stages of any long process sometimes feel the hardest. I've had runner friends tell me that the last mile or two of a marathon becomes seemingly impossible.
When I was in graduate school, the end of a semester always felt longer and more arduous than any other part. During my clinical internship, the last rotation seemed endless.
That's how it's been with these boxes. I'm so close, but my inertia has grown.
I stared at the two big boxes still remaining on Thursday morning. I thought to myself that I ought to just stand up and unpack them. After a few hours of avoidance, I finally went over to peek at what was inside.
Hilariously, one of the two boxes was completely empty. I must have taken the contents out at some point in the haze of the move, then forgotten I'd done that.
The other box contained nothing but two spare pillows. I think I tore that box open in the wee hours on the night I arrived here, so that I could find the other two pillows I've been sleeping on.
All this time, I'd been staring at those boxes and imagining that it would be another stack of books or kitchen stuff or other heavy items that I'm tired of finding space for.
If the boxes had been packed full, my degree of avoidance would still have been ridiculous. But it feels even more funny in light of the fact that there was nothing to unpack in either of them.
This story tells you pretty much everything you need to know about the rest of my week. I've been turning  small stuff into big stuff, writing stories that transform manageable challenges into heavy, onerous ones.
Yet the incident with the boxes made me aware of it in a funny and gentle way.
When I'm my most anxious self, there's nothing better I can hope for then a small dose of humor and perspective. I was given what I needed, and I'm thankful for that.
Happy Sunday, friends. Here are some recipes and reads.
Recipes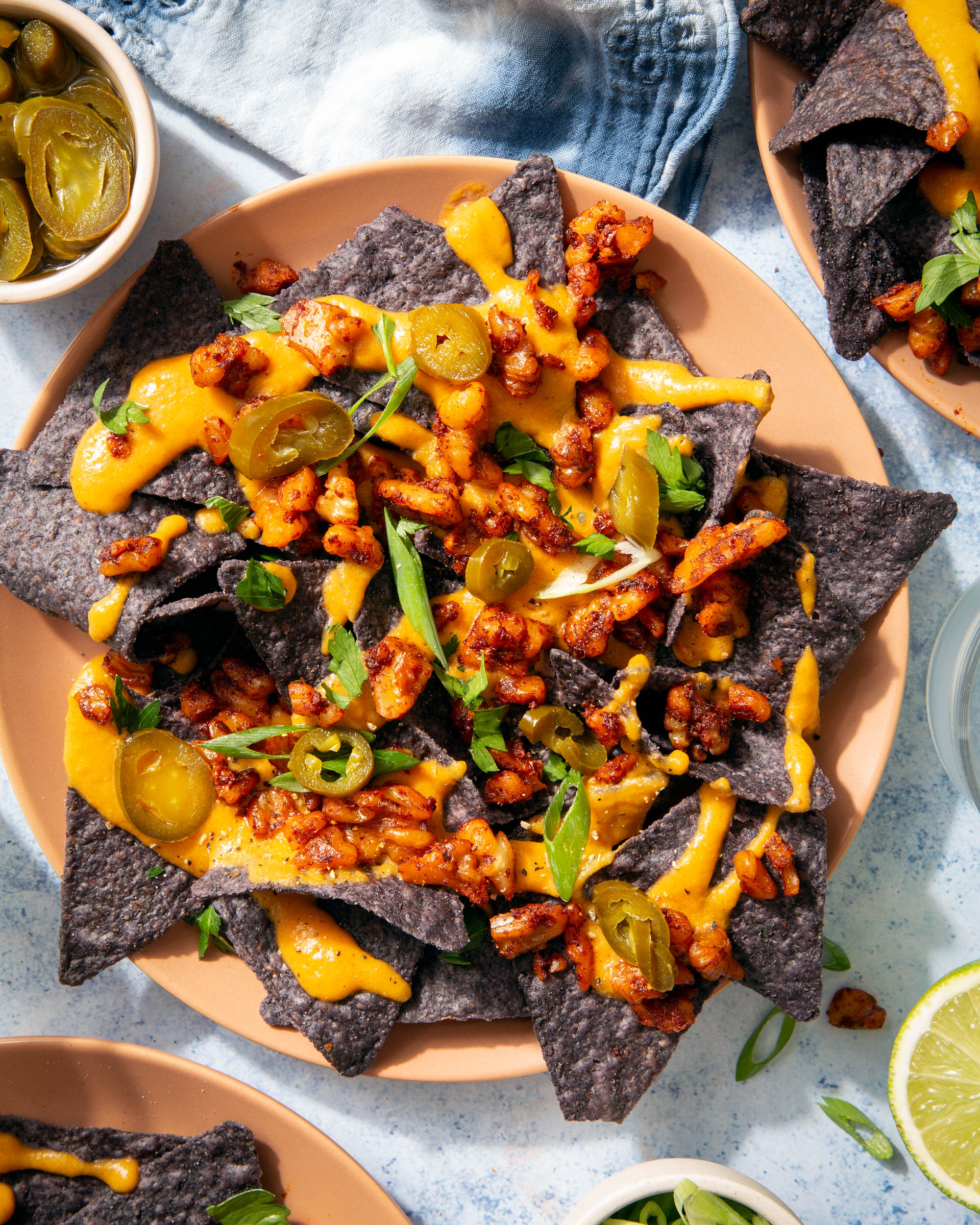 Shelly's "autumnal nachos" are such a smart idea.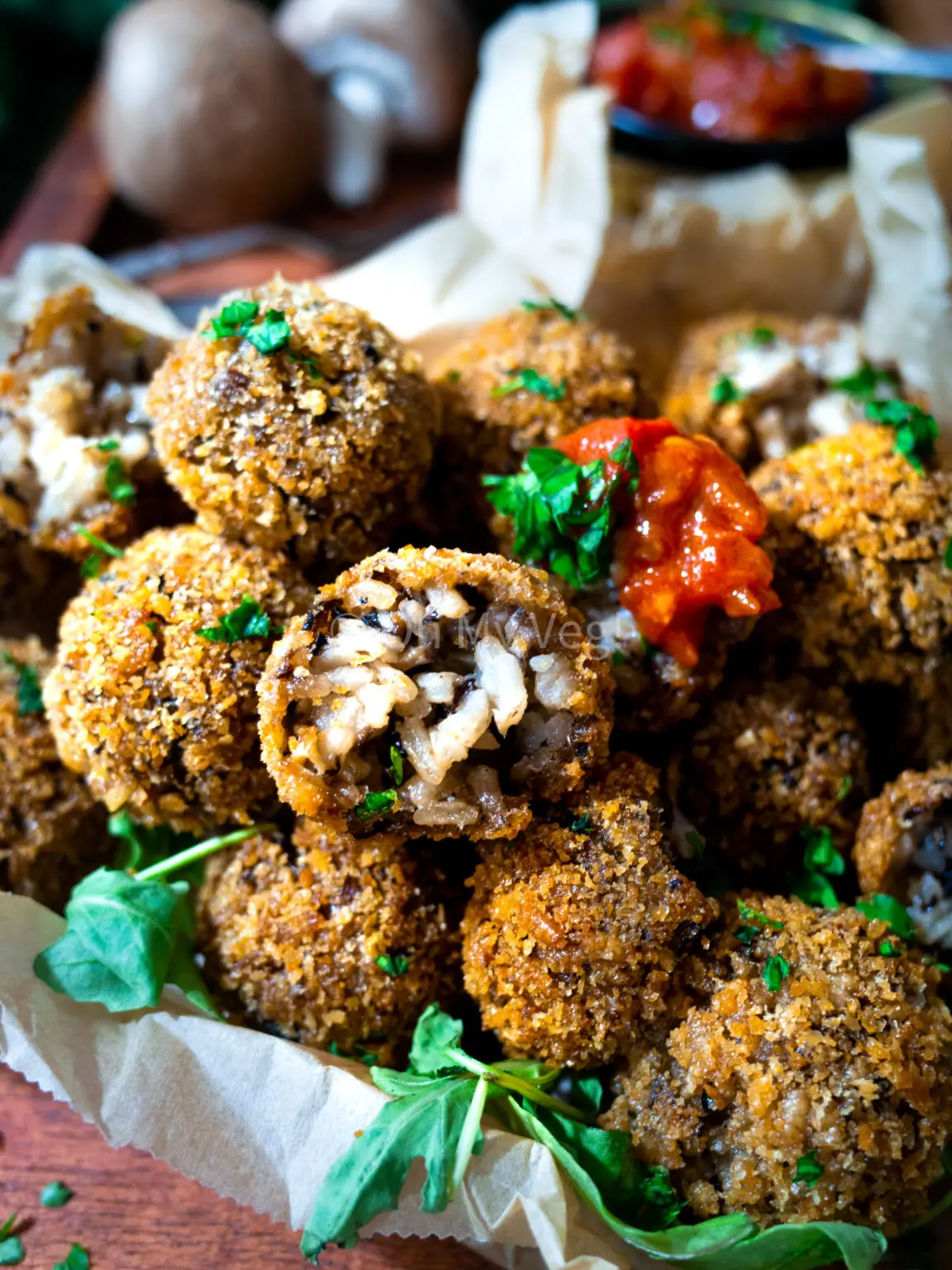 I'm drooling over vegan mushroom arancini.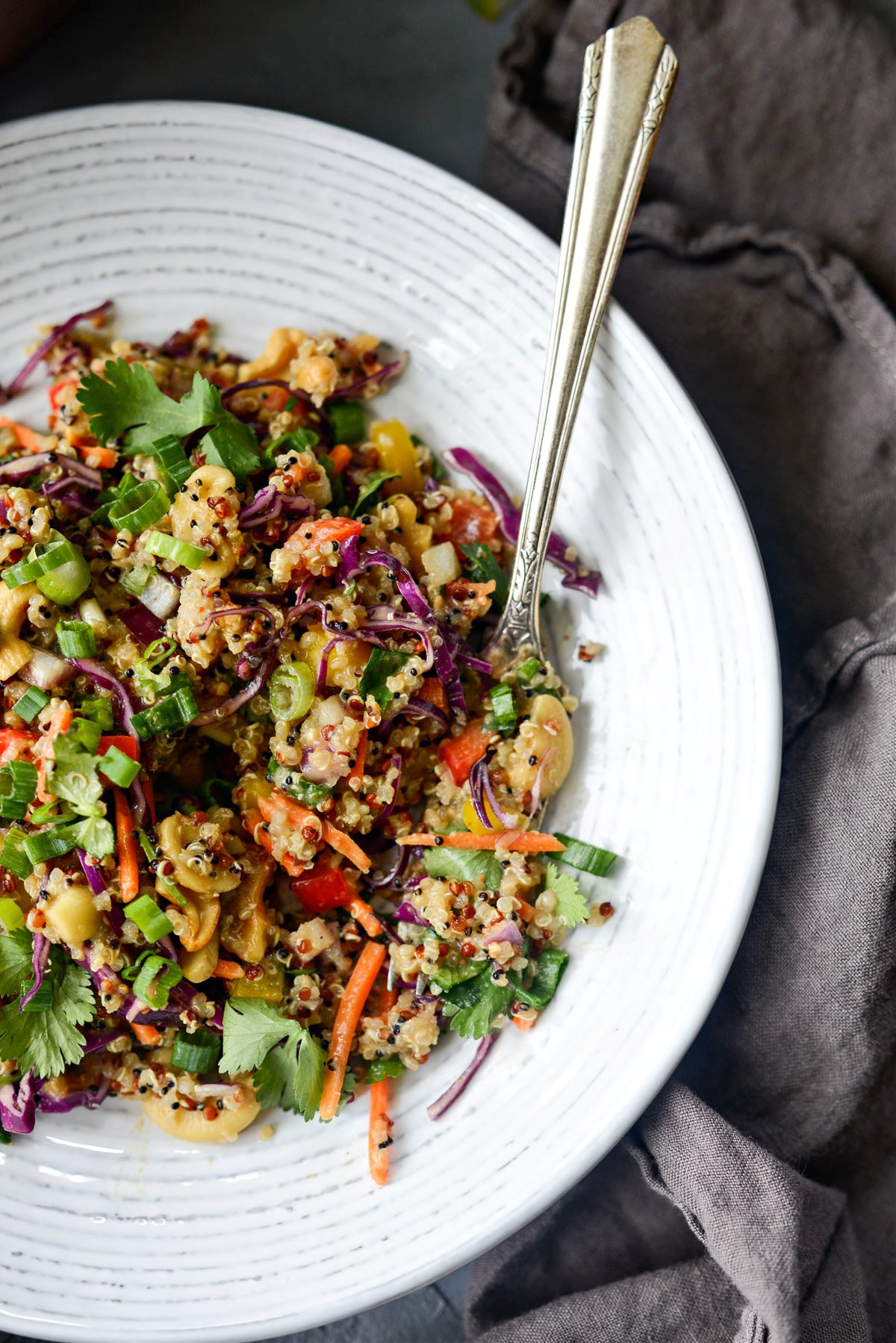 A crunchy, colorful, Thai-inspired quinoa salad (substitute maple or agave syrup for the honey to make it vegan).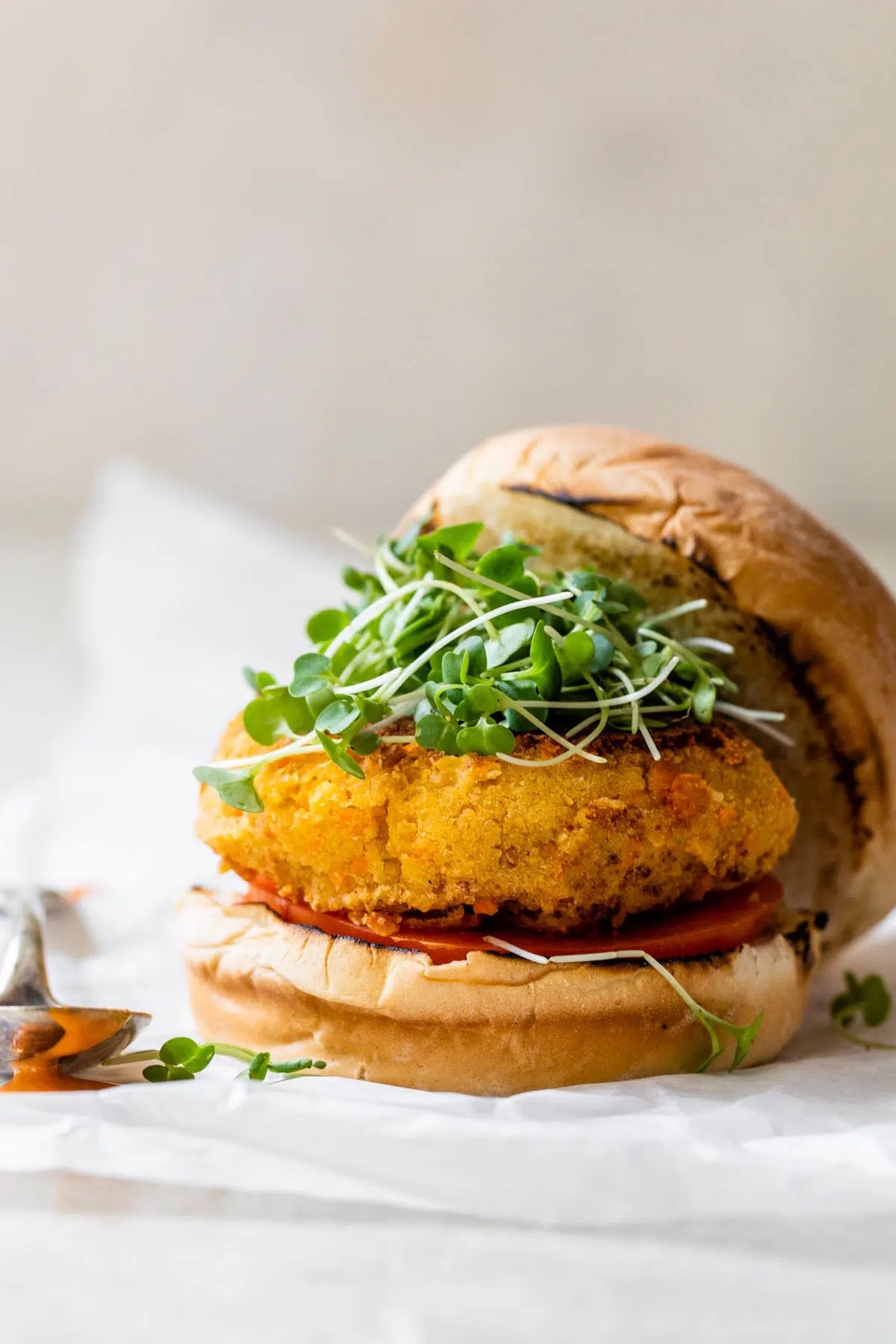 Hearty and wholesome buffalo chickpea burgers. (Here's a vegan buffalo sauce that's really good to make them with.)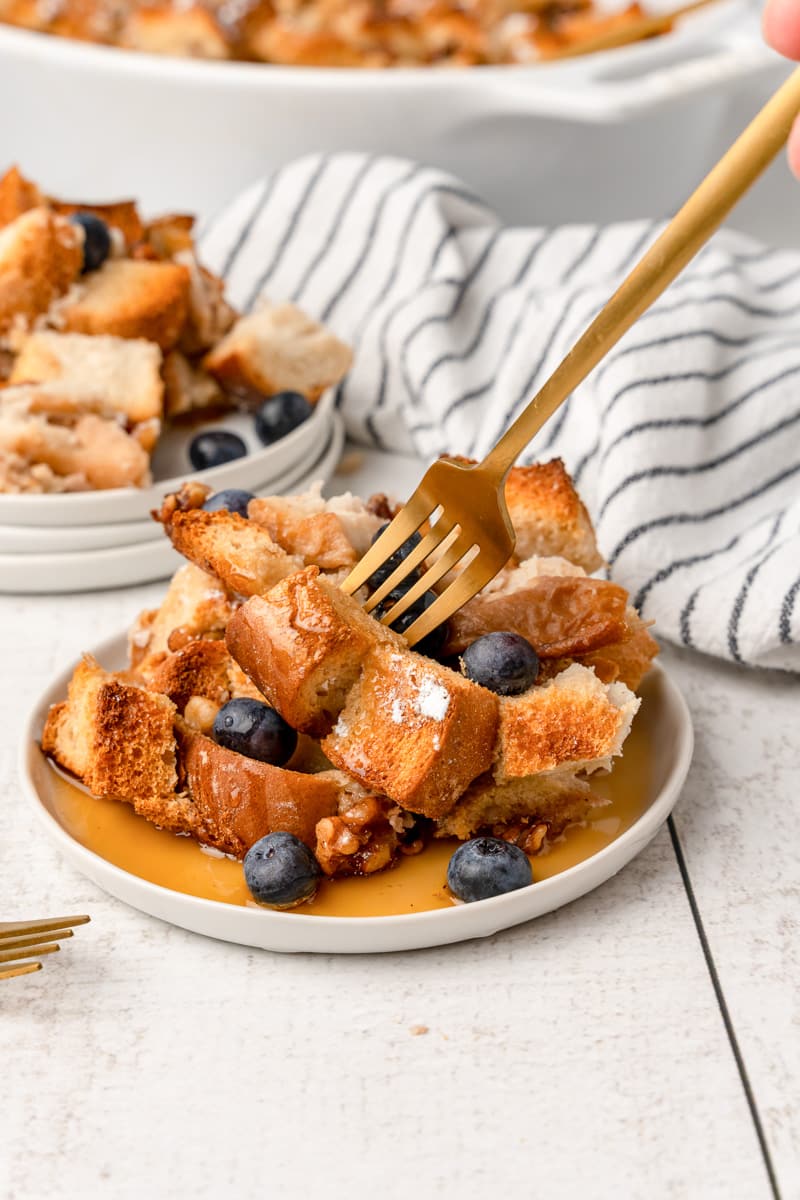 This vegan bread pudding looks delightful for breakfast or dessert.
Reads
1. Some pearls of wisdom from Julia Hawkins, who started running at age 100 and became a record-holder in her age group by age 101. (She's 106 now and still running.)
2. A thoughtful perspective on the nonlinearity and sometimes blurred edges of recovery from writer Addy Baird. These are lovely and profound words:
I would love to say that I now know complete freedom, but that wouldn't be true, and recovery has taught me that not everything needs a perfect ending. There are summery times when recovery truly feels like the ideal I long aspired to: long stretches where I eat and rest without judgment, sweat just because it feels good, luxuriate in the ease of it like I do in the late August sun. And there are wintery times, when recovery feels frozen and sharp and cold. But I'm starting to see that the cycle is vital and self-fulfilling, and that I can trust that winter will start to fade, replaced slowly by the hopeful warmth of spring.
3. One author's diagnosis of ADHD (after several decades of struggling with the symptoms) prompts reflections on the rise of ADHD diagnoses among adult women.
4. A look at the extremely complicated intersection of biology and psychology that develops in the context of chronic pain.
5. In honor of the 21st anniversary of 9/11, a revisiting of poet Wislawa Szymborska's "Photograph from September 11."
I have a very comforting pasta dish to share with you in a couple of days, and it's perfectly timed with the start of fall.
For those of you who have kindly subscribed to new newsletter emails, know that there are still some hiccups being ironed out with making sure everyone receives everything!
It can never be simple with technology—but I'm working on having the newsletter run smoothly, I promise.
In the meantime, I'm wishing you a day of rest.
xo