Here we are, in the final days of 2014. It has been quite a year, and I look forward to sharing some reflections with you all later this week. For now, some weekend reading, brought to you while Steven and I dance into the wee hours at my friend Gabi's wedding. Enjoy!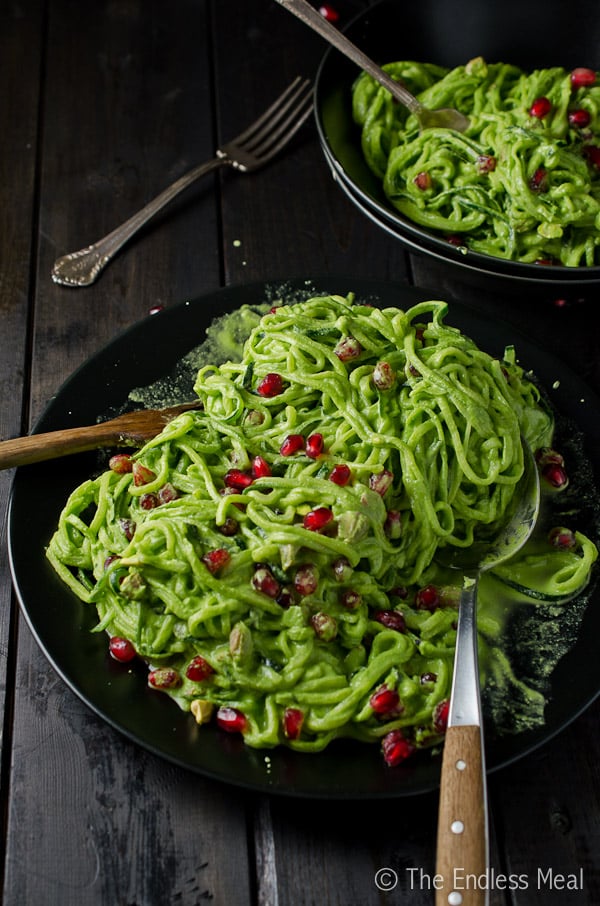 Christmas is over, but this green and red zucchini pasta dish is still calling my name!
This cauliflower and avocado salad with pomegranate seeds is so gorgeously simple, yet colorful, and I imagine that the texture is fantastic, too.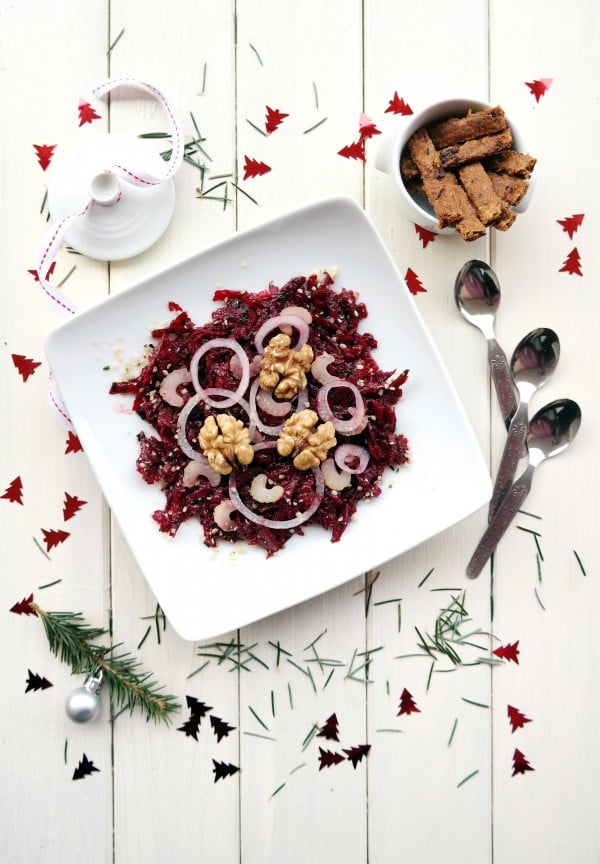 Speaking of gorgeous salads, this beet, walnut, and celery salad sure is easy on the eyes.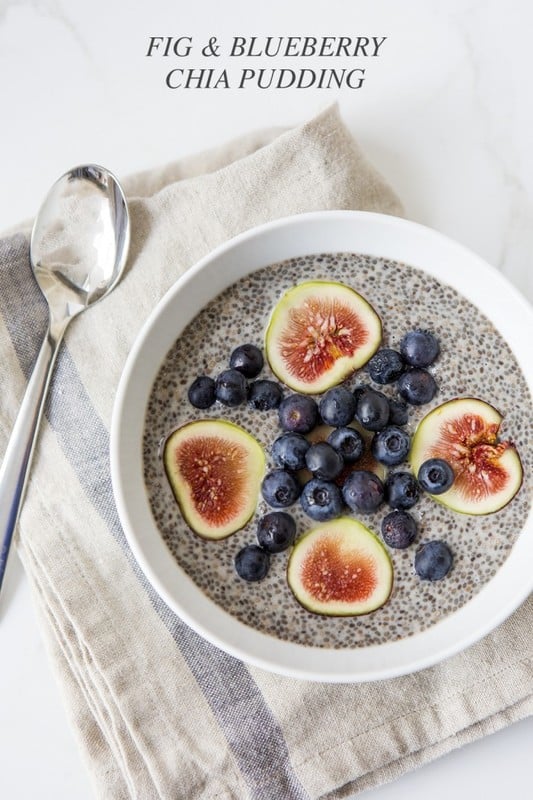 Need to put some pep into your breakfast routine? This fig and blueberry chia pudding is sure to lift your spirits on a cold morning.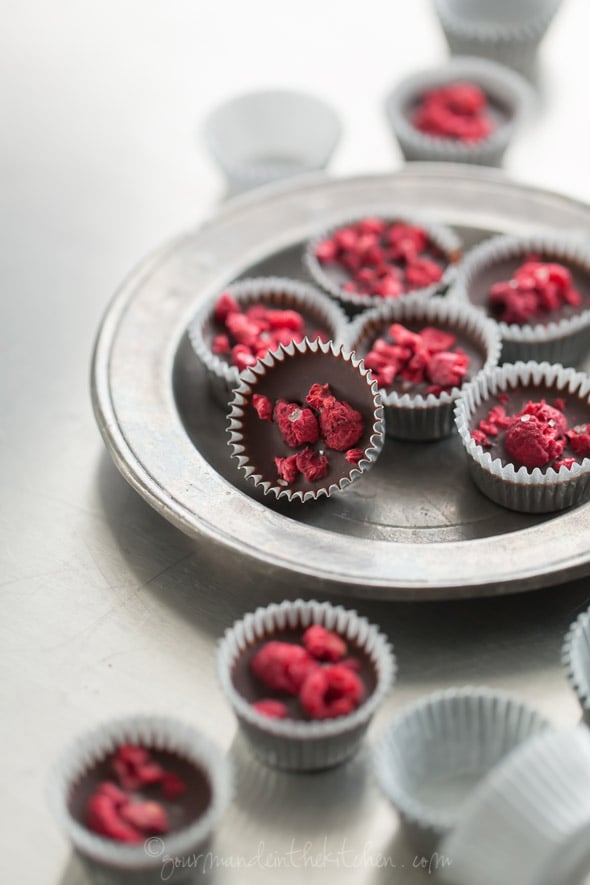 These raw chocolates with raspberry and pink salt are incredibly easy, but look at how lovely they are! Can't wait to try them.
Reads
1. A cool article about how an older medical technology–massive blood transfusion–can be used to save womens' lives following childbirth.
2. A sad, complicated article about situations where the wish to die is denied to those who are terminally ill. No easy conclusions here.
3. Doctors are now writing exercise prescriptions. Though of course the encouragement of exercise is only one part of a big picture when it comes to health, at least this is an advance for preventive medicine.
4. A very cool story about storybook archetypes, how and why they work, and what makes them stand the test of time.
5. I had no idea that much harm is being done to bees in the quest to investigate their population decline. An interesting examination of the research that's in progress, and whether there's another way.
Happy Sunday, friends!
xo