I remember going to visit my best friend not long after her first child had been born. I'd been prepared to be awestruck and delighted by the new baby, but I wasn't at all prepared for the rush of emotion I felt as I watched my oldest, dearest friend navigate early motherhood.
She was, as I think most new moms must be, overwhelmed, exhausted, and sometimes gripped with fear. But in spite of it, she was completely competent: decisive, tender, and patient in a way I couldn't even imagine being. She rose to the challenge because she had to, and she did it with grace. I was so proud of her.
I've watched most of my friends become mothers in the last decade, and it has been really, really cool. I know that's a funny word choice, but it's the one that keeps coming to me. I've been by turns impressed, touched, fascinated, and inspired by the ways in which each of them have adapted to their new realities and expanded identities. Now I'm watching them hold their families together through quarantine, and once again, I feel proud.
I can't help but think of them today, on Mother's Day. I'm also thinking about the ways in which we've all done what I watched Chloe do three and a half years ago: we're rising to meet a challenge because we have to. None of us were prepared for this, but we're doing our best: taking care of ourselves, working to protect others, staying connected in new ways. It's amazing what people are capable of.
For many folks, myself included, this day can bring up mixed emotions. I think the poignancy is heightened right now, with the world in a state of crisis and uncertainty. I'm greeting this Mother's Day as an opportunity to celebrate nurturing and care-giving in the many forms that they take.
I'm saluting the many strong biological mothers that I know, but I'm also celebrating caregivers everywhere. And I'm including myself in the appreciation. I haven't been ushering a family unit through this crisis, but I think I've taken pretty good care of my mom. I've taken good care of myself, too. I've been reminded of my own self-sufficiency and ability to self-care, which is a gift, just as caring for others is a gift.
At this moment in my life, the way I'm able to nurture outwardly is through creating food and recipes. I wouldn't be able to do that without having people to share them with, and I can't tell you how grateful I am to all of you for allowing me to do that. Thank you for letting me feed you, virtually. It feeds me, too.
Happy Sunday. Here are some recipes and reads.
Recipes
The texture of these black bean veggie burgers is amazing!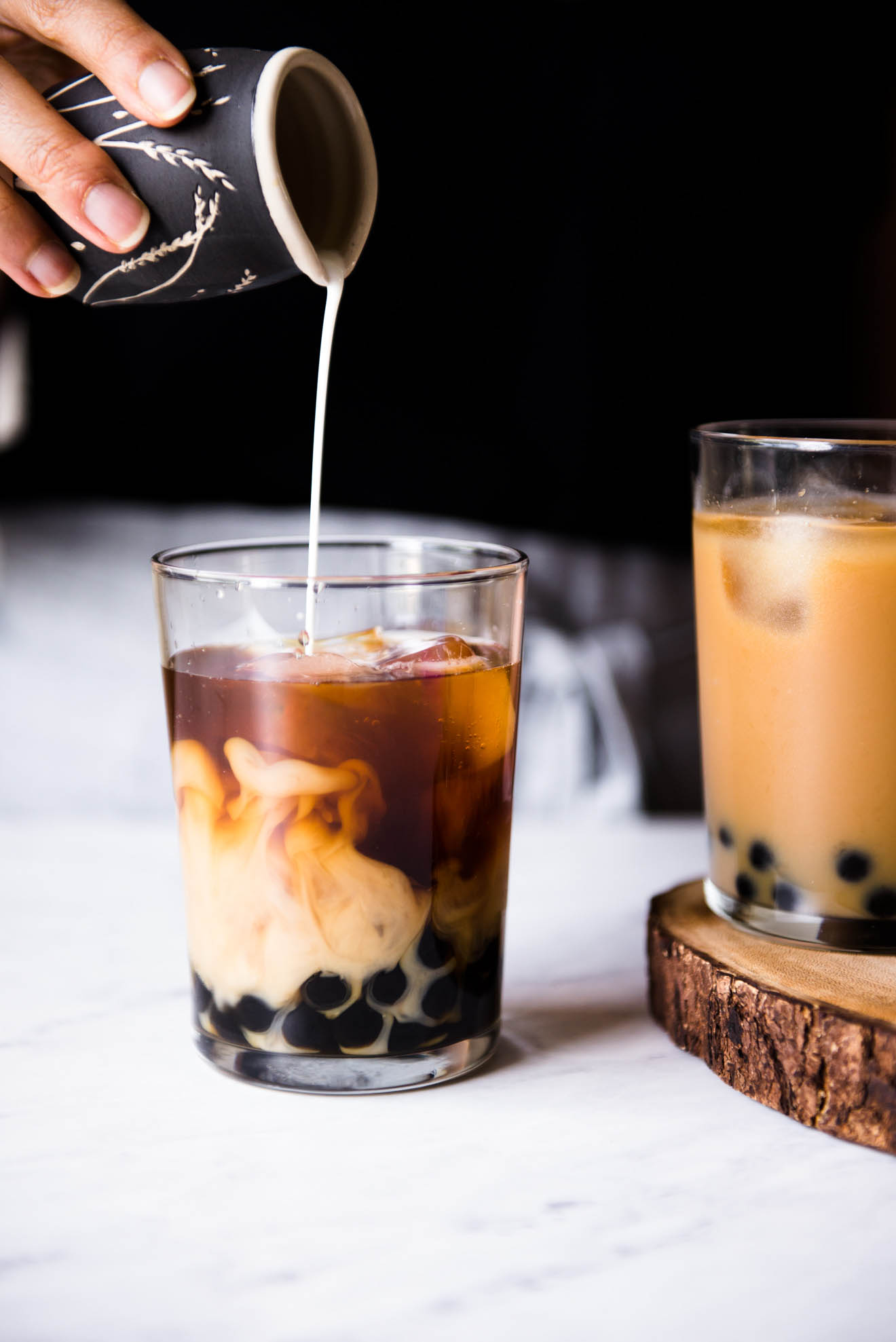 Homemade bubble tea would be a fun, first-time project for me, and I totally trust Lisa to show me how it's done.
I'm always happy to have a new way to prepare tempeh. Caitlin's peanut tempeh looks so flavorful!
A comforting bowl of mushroom garlic farfalle.
Finally, I can't stop staring at the top of Izy's beautiful vegan sourdough brownies!
Reads
1. Many of us are doing a lot of Zoom and Facetime, but what about physical touch? Slate takes an interesting look at how certain technologies may be able to stand in for it.
2. A sobering, but informative consideration of how drug-drug interactions might hinder new COVID-19 treatments.
3. I've heard it said that, if you're bored at this moment, you're lucky. I get it, but for those of us who are quarantining solo, monotony and stillness can be challenging. I really enjoyed reading Mary Mann's perspective on boredom.
4. I can't really imagine what it's like to fly right now, but I was very interested to read about how airlines are trying to protect those who need to do it—and how they might shift their protocols for the future.
5. Finally, two beautiful and inspiring video compilations. The first is from Ballet de l'Opéra in Paris, and the second is a fundraising effort from ABT. Art brings us together, even when we need to remain (physically) apart.
Love to all of you. More recipes on the way.
xo