On Friday, I had the honor of presenting at the National Kidney Foundation's Greater NY's 2023 Symposium.
The theme of the Symposium was "Exploring New Approaches in the Kidney Care Landscape."
My presentation was titled "Toward a New Understanding of Plant-Based Diet and CKD."
If your life has not been touched in some way by CKD—short for chronic kidney disease—then it likely will be. As of 2021, CKD affected more than 1 in 7 U.S. adults, or an estimated 37 million Americans.
Because the early symptoms of CKD can be very mild or invisible, it has been estimated that as many as 9 in 10 people with CKD are unaware that they have it.
The most common causes of CKD are high blood pressure and diabetes. Genetic factors, infections, a condition called IgA Glomerulonephritis, and drug toxicity can also be causes.
If CKD progresses, then it can lead to ESKD, or End Stage Kidney Disease. At this point, either dialysis or kidney transplantation is often the next step in treatment.
For years, patients with CKD were advised against vegetarianism, let alone veganism.
Why? Because the kidneys, once compromised, can no longer properly filter potassium, phosphorus, and sodium from blood.
All patients with known CKD are given a sodium restriction. This isn't incompatible with plant-based eating patterns.
When it comes to potassium and phosphorus restrictions, however, plant-forward eating becomes tricky.
Plant foods are generally rich in potassium and phosphorus. For folks with healthy kidneys, this isn't a bad thing; in fact, dietary potassium has numerous health benefits.
For kidney patients, dietary potassium and phosphorus can contribute to buildup of those electrolytes in the bloodstream.
Hyperkalemia and hyperphosphatemia—having too much circulating potassium or phosphorus, respectively—are dangerous.
Hyperkalemia in particular can cause sudden arrhythmias that result in heart attacks, and hyperphosphatemia is highly associated with increased risk of cardiovascular disease.
Strict limitation of many fruits, vegetables, whole grains, and legumes, which are rich in potassium and phosphorus, creates a layer of dietary safety for CKD patients.
The problem is obvious: these foods are also rich in phytonutrients and fiber, both of which offer an abundance of health benefits.
Kidney patients end up missing out on foods that contribute to cardiac and gut health, among other potential benefits.
The good news is that research on plant-based diet and kidney disease has grown in recent years. And a new body of evidence is demonstrating that fruit and vegetable restrictions can be safely and significantly liberalized.
In fact, adoption of a predominantly or even entirely plant-based diet may stand to benefit the kidney patients who were once cautioned against it.
There are a lot of reasons for this: breakdown of amino acids in plant foods, as opposed to animal proteins, results in less acidic byproducts; plant-based diets can aid in reducing hypertension that's damaging to kidneys; less animal protein and more dietary fiber can reduce production of TMAO, or trimethylamine N-oxide, in the gut, which may help to reduce the risk of atherosclerosis.
The fiber in plant foods can also aid in digestive regularity, which actually helps to reduce the risk of hyperkalemia.
More and more research suggests that the phosphorus in plant-based foods is less bioavailable than we previously thought.
Meanwhile, a moderate protein restriction tends to be beneficial for kidney patients, and this is sometimes more achievable with a diet oriented toward plant-proteins than a diet centered on animal protein.
That's a lot of back story, but it was the topic that I arrived at the Symposium to talk about.
When this opportunity first crossed my path, I doubted whether I should say yes. I'm not a renal dietitian, for one thing, and there are a lot of RDs who specialize in kidney health and dialysis.
More importantly, I'm not really a clinical dietitian. I do work with clients who are facing health challenges, and in that sense I'm always trying to see things through a clinician's lens. I do my best to stay current in my knowledge of medical literature and research.
But I haven't spent significant time in hospital, clinic, or academic settings in a while. And while I do of course talk to people about what they eat, my focus as a dietitian specializing in eating disorders is often how my clients eat—thought patterns, fears, urges, and habits that either help or hinder nourishment.
All this to say, I was doubtful of my ability to do right by the subject matter in front of an audience of clinicians.
I'm glad that I said yes to the presentation, though.
It wasn't perfect. I can name a few ways in which my slides might have been stronger, and I got tripped up a few times as I presented.
But it went well, overall.
More importantly, I did something outside of my comfort zone. I did something that I felt a little unqualified to do, and in doing it, I was able to reassess my own capability.
There were two other good takeaways that came from researching the topic.
The first was that I was reminded of how difficult and daunting it must be to be in the position of a patient who is newly diagnosed and being told to make dramatic dietary changes.
It's so easy for dietitians to talk blithely about dietary modification when health is at stake. And while I sympathize with doctors who want the best outcomes for the people they treat, lifestyle change may be harder than they realize when they complain to colleagues about "non-compliant" patients.
As I reviewed the dietary guidelines for CKD, I thought about how hard it would be for me to adhere to them.
Even the plant-based approach to the diet would be hard for me! Phosphorus additives, which CKD patients need to avoid, aren't labeled. This means that a lot of packaged and processed foods are off-limits.
I rely on those foods for ease and variety. I'd adjust to not having them, but it would be a reluctant adjustment, and it would cost me some time and effort.
CKD disproportionately affects communities of color. One of the focuses of my presentation was how social determinants of health might impact patients' ability to adopt a plant-based diet, let alone a plant-based diet that requires a lot of scratch cooking.
Dietary change is hard. Sometimes it's necessary, but it can be both practically challenging and emotionally difficult. For my patients' sake, I hope I'll always be as in touch with this reality as I am today.
On the flip side, I had an exchange with a nephrologist mentor that reminded me of how remarkably patients can adjust to the exigencies of their health.
In keeping with literature that promotes a plant-dominant (but not necessarily vegan) diet for CKD patients, I'd put sample menus in my slides that included some animal proteins.
My colleague, whom I asked to review my slides, encouraged me to take a chance and offer entirely vegan menus in my presentation.
When I told him that I was worried about showcasing something that might seem too rigid or inaccessible, he said that he understood. But he reminded me that my knowledge of vegan meal planning was a strength that I was bringing to the presentation.
He also encouraged me to not take for granted that many patients might be highly motivated and inspired to make dramatic dietary changes when faced with a CKD diagnosis.
I appreciated this, and I did ultimately present 100% plant-based menus. I made clear to the audience that animal protein could easily be interwoven into the plan, if was a patient's wish.
Ultimately, however, I felt good about sharing plant-based menus that would have been considered inappropriate for CKD patients in the past, but which may actually be beneficial and desirable to patients.
It was a good challenge for me to keep cost, time demands, cultural appropriateness, and palatability in mind as I worked.
TL;DR: it's good to take on a challenge. It's very good to be reminded of the importance of empathic, patient-centered care. And thank goodness for the constant revisions in understanding that science asks us to remain curious about.
Happy Sunday, friends. Here are some recipes and reads.
Recipes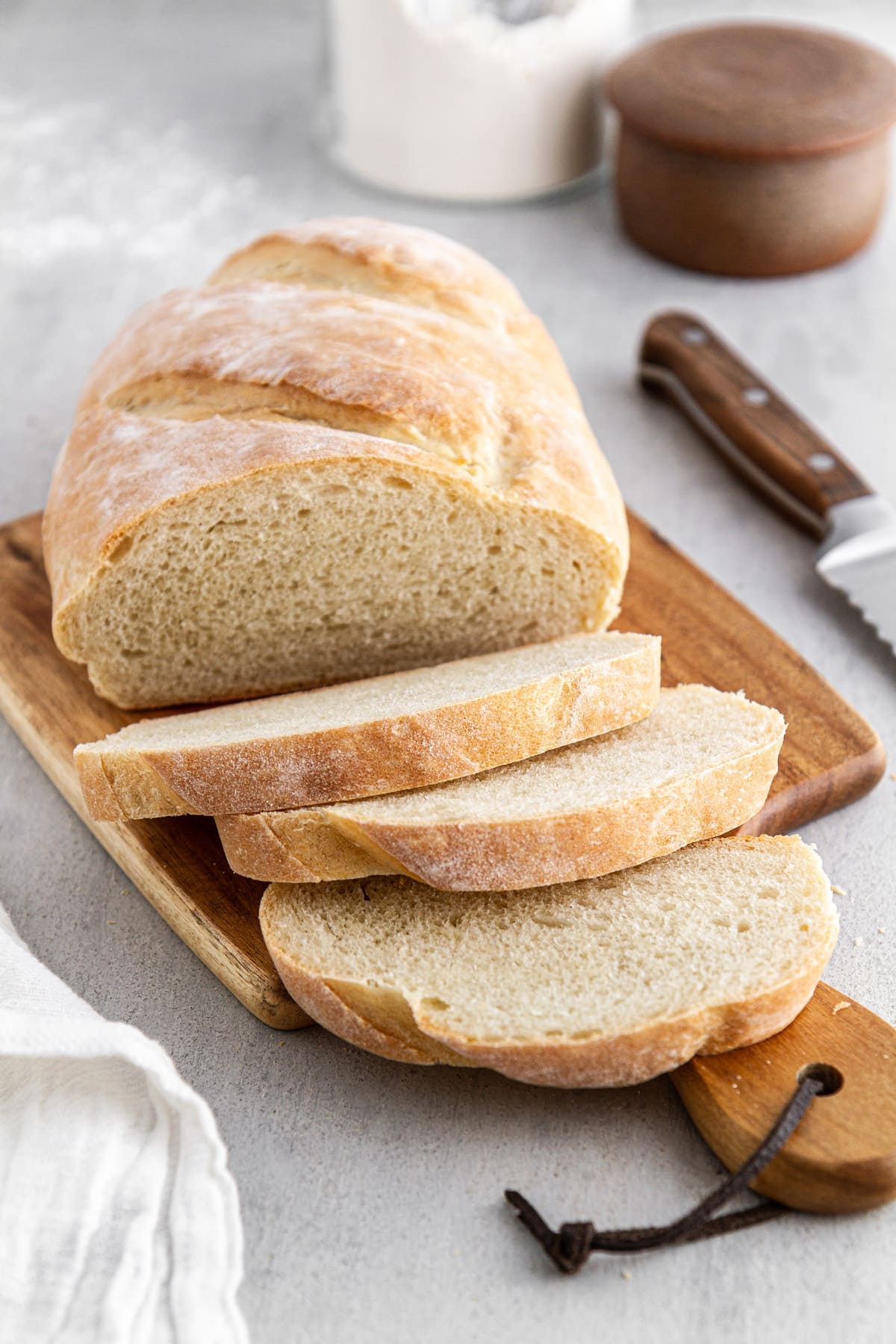 I made my slow cooker tomato white beans recently and thought how nice it would be to have them with homemade Italian bread. I'll have to try this recipe soon!
A hearty winter salad with cauliflower, chickpeas, and dates.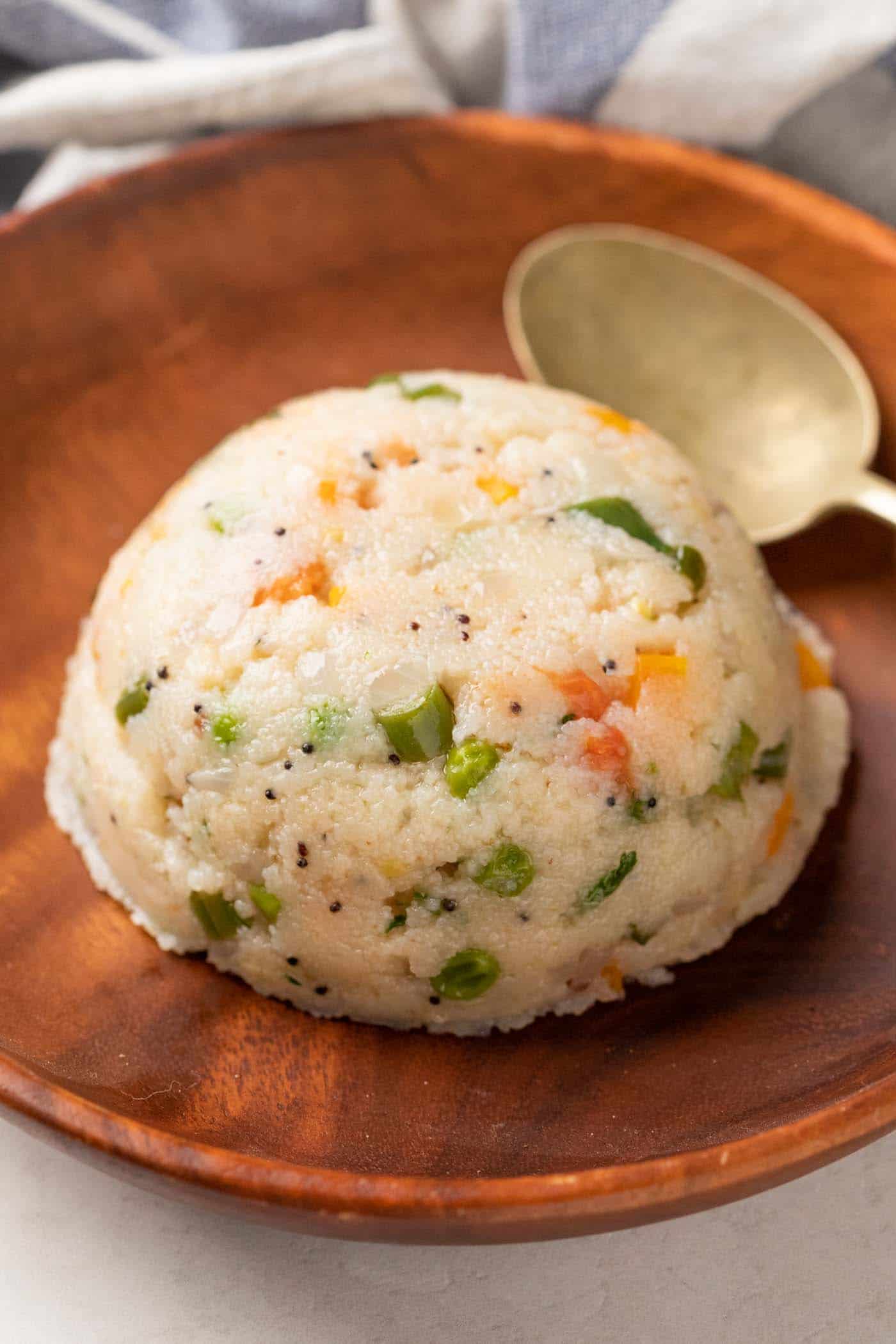 I love vegetable upma and have been eager to make it at home. Richa's recipe will guide me.
I love the look of this sweet potato lentil wrap for an easy lunch.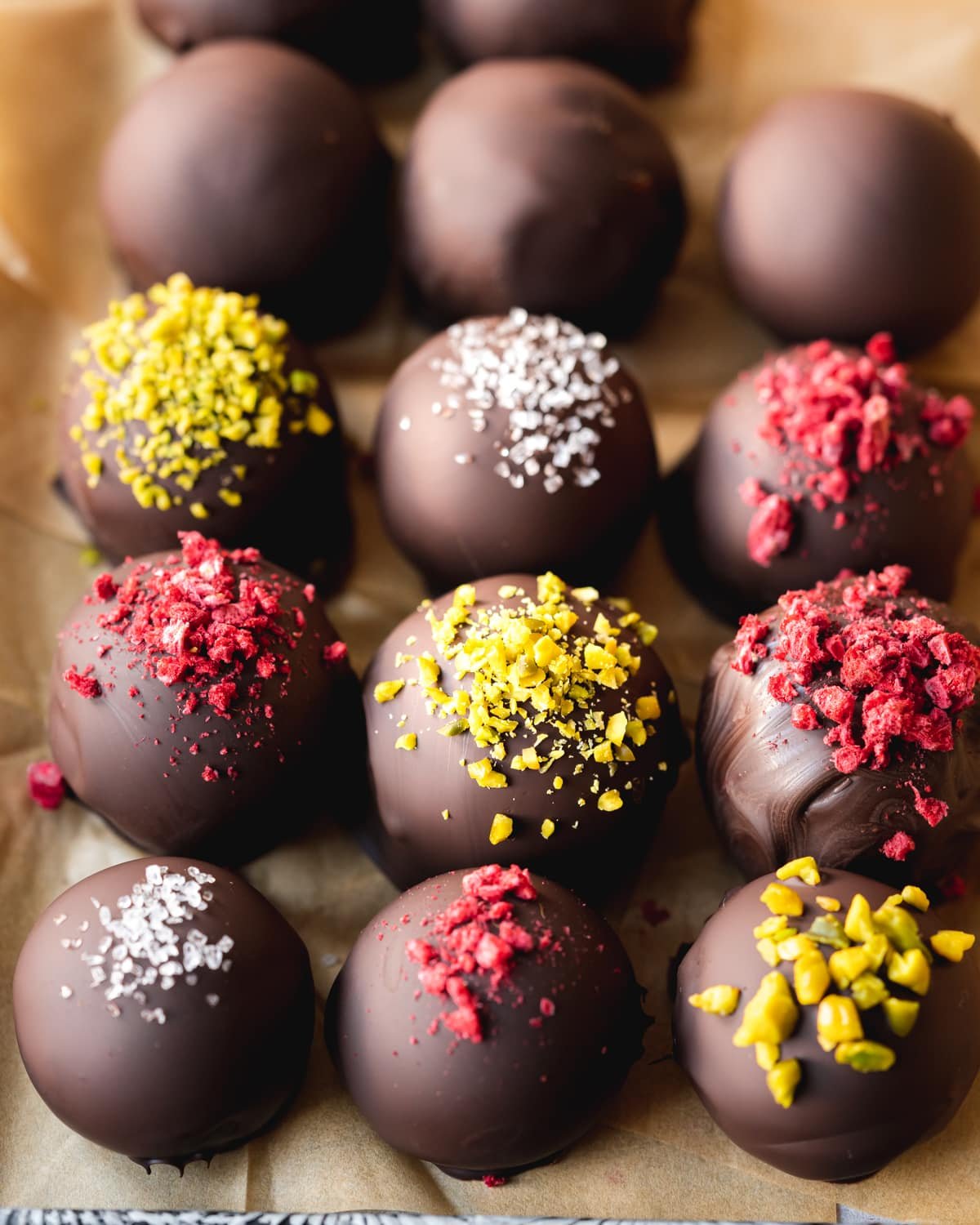 Valentine's Day is coming up. Let's make vegan truffles!
Reads
1. How worried should we be about the possible presence of cadmium and lead in dark chocolate? The New York Times weighs in.
2. The health benefits of having more fun.
3. Bean freaks, take note: a fun little chat with Steve Sando, founder of Rancho Gordo.
4. Is an effective drug treatment for Alzheimer's Disease finally at hand? The New Yorker investigates.
5. 28 ways to say "I love you" with food.
I was hoping to share a sweet treat this past week, but it was a busy one, and it got away from me.
The good news is that chocolatey goodness is now on the blog agenda for this coming week. Can't wait to tell you about it.
Have a good Sunday night, and a fun time watching the Super Bowl, if that's what you're up to.
xo
References
Cases A, Cigarrán-Guldrís S, Mas S, Gonzalez-Parra E. Vegetable-Based Diets for Chronic Kidney Disease? It Is Time to Reconsider. Nutrients. 2019;11(6):1263. Published 2019 Jun 4. doi:10.3390/nu11061263
Centers for Disease Control and Prevention. Chronic Kidney Disease in the United States, 2021. Centers for Disease Control and Prevention, US Department of Health and Human Services; 2021.
Hobby GP, Karaduta O, Dusio GF, Singh M, Zybailov BL, Arthur JM. Chronic kidney disease and the gut microbiome. Am J Physiol Renal Physiol. 2019;316(6):F1211-F1217. doi:10.1152/ajprenal.00298.2018
Ikizler TA, Burrowes JD, Byham-Gray LD, et al; KDOQI Nutrition in CKD Guideline Work Group. KDOQI clinical practice guideline for nutrition in CKD: 2020 update. Am J Kidney Dis. 2020;76(3)(suppl 1):S1-S107.
Joshi S, McMacken M, Kalantar-Zadeh K. Plant-Based Diets for Kidney Disease: A Guide for Clinicians. Am J Kidney Dis. 2021;77(2):287-296. doi:10.1053/j.ajkd.2020.10.003
Kalantar-Zadeh K, Joshi S, Schlueter R, et al. Plant-Dominant Low-Protein Diet for Conservative Management of Chronic Kidney Disease. Nutrients. 2020;12(7):1931. Published 2020 Jun 29. doi:10.3390/nu12071931
Parikh S, Patel C, Tarvady V. Preserving kidney function with cultural plant-based foods: a global collaboration. Oral presentation at FNCE 2022; October, 2022; Orlando, FL.
Picard K, Mager DR, Richard C. The Impact of Protein Type on Phosphorus Intake, Serum Phosphate Concentrations, and Nutrition Status in Adults with Chronic Kidney Disease: A Critical Review. Adv Nutr. 2021;12(6):2099-2111. doi:10.1093/advances/nmab062
Ranganathan N, Anteyi E. The Role of Dietary Fiber and Gut Microbiome Modulation in Progression of Chronic Kidney Disease. Toxins (Basel). 2022;14(3):183. Published 2022 Mar 2. doi:10.3390/toxins14030183
Santa Cruz J. MNT in Chronic Kidney Disease. Today's Dietitian. June/July 2021. 23(6): 40.
Wiese GN, Biruete A, Moorthi RN, Moe SM, Lindemann SR, Hill Gallant KM. Plant-Based Diets, the Gut Microbiota, and Trimethylamine N-Oxide Production in Chronic Kidney Disease: Therapeutic Potential and Methodological Considerations. J Ren Nutr. 2021;31(2):121-131. doi:10.1053/j.jrn.2020.04.007