I've been away for the weekend, at a friend's place. I've had the pleasure of waking up and drinking coffee outdoors, swimming in a pool, walking along a dock, and taking forays into the scenic town of Sag Harbor, NY.
I've had a lot more space to move around in: a bigger kitchen, a backyard, a roomy bedroom for sleeping. The company is great. It has been lovely.
This is my first trip outside of NYC since before lockdown started. Earlier this week, I assumed that I'd write a post today about how good it feels to escape the city.
But Wednesday was one of those days that feels like magic in New York: a deep blue sky, the faintest hint of September crispness in the air. People were out and about in their masks, smiling with their eyes. I ran an errand downtown, and the subway—so feared for so many months—actually felt sort of jolly. The city's spirit was more upbeat than it has been in a long time.
I wandered around the Lower East Side. Many stores were closed, still, but a lot of restaurants had unfurled their outdoor tables. Diners were sitting and eating and drinking and soaking in the sun. I strolled through Chinatown, where food markets just seemed to be reopening. I popped over to Orchard Grocer and got a soft serve ice cream; I found a place to sit, pushed my mask down, and ate it in the sun.
I didn't forget about Covid or the hurt of the world. But for a few hours I experienced the city as I've always known it. Masks and unusually empty subway cars aside, New York felt unmistakably like itself.
There's been talk about how irrevocably changed New York is. There have even been suggestions that the city as we know it is dead, or finished. I guess it depends on how people know NYC. I know it as place that is full of spirit, grit, resilience, and energy. New York has had a terrible year, along with most of the globe. But what really makes it recognizable to me isn't different; it's the circumstances that are.
The truth is that I've never felt the urge to escape, at least not for long. I've had moments of knocking things over and cursing my little kitchenette, of watching clutter accumulate in my space and wishing there were more of it. But my impulse was always to stay and watch the city recover.
The funny thing is that, amidst all of the anxious days and nights, quarantine has afforded me some very special moments. All of the walks and talks with my mom, for example. We've had some profound conversations from our park benches on 72nd and 79th street, discussions about life and loss, aging and regret, the tensions between self-acceptance and the desire for growth. I'll always be grateful for the fact that I was close to her at this time.
And then there have been all of the pristine, sunny days of late spring and summer. The first time my mom and I decided to take a socially distanced walk together in May was one of them. The trees were in a full spring bloom, the grass in Riverside Park was green, the sun was bright. Our hour of sitting on a park bench together felt like a true reunion after two months of no physical contact at all.
The first time I went out to meet a friend for dinner happened to be another such day: bright, clear, and beautiful. I was in a non-residential neighborhood for the first time in months, and it felt like such a gift to see people out and about, strolling and eating, carrying on.
I remember laughing with my friend about trying to figure it all out. We compared notes on where we hang or store our masks so as not to forget them when we go out. We became extremely confused by the restaurant's digital ordering system. We debated how and when to take our masks off and where best to store them while we ate (around our necks, or in our bags?). None of it was actually burdensome. I felt lucky to be outside and doing anything social at all.
I remember with fondness my own neighborhood strolls, mostly to stretch my legs but also to observe flowers and trees coming into bloom. Lockdown made me more attentive; the sudden tightening of my orbit made me notice the richness of what's around me.
With summer wrapping up officially this week, I've been thinking about this strange, unexpected summer of 2020. We never could have imagined it a year ago, and it's not the kind of summer that any of us are accustomed to.
For me, it's impossible not to remember last summer, the summer of 2019. In spite of finishing up my clinical rotations and being on the cusp of a new chapter, I was caught in the worst depression I've ever had. Days bled into each other. I spent more time than I'd like to admit lying on my couch, draped underneath a blanket, waiting for time to pass.
This has been a different summer because of Covid, of course. But the real difference, at least as I experience it, isn't how much I can travel, how I can or can't socialize, or whether or not I'm able to go to outdoor concerts or hit the beach.
This summer was different because the world has suffered through immense losses, because there is a deep reckoning with injustice going on in this country, and because I've had a taste of fearing for myself, my mother, and the people that I love. The result is an appreciation of how lucky I am to be alive.
Depression can obscure that appreciation. I never fault myself for losing sight of the good when I'm depressed, because that's how the disease works. But I respond to depression by making a simple promise to myself: I will always recognize a good day (or week, or year) for what it is. I won't sabotage it with worry or fear of loss. There will be more difficult times, but squandering the good ones won't change that.
This promise predates Covid, but Covid has made me recommit to it. The juxtaposition of this summer and last is remarkable for so many reasons: the unanticipated turn of events in the world, the fact that my mental health is better in spite of circumstances being hard, and the fact that things have unfolded in such a way as to make me realize, if I didn't already, how truly incredible it is to wake up in the morning and greet a new day.
These photos were taken in late July, on another one of those incredible, sunny days. I was down by the seaport, looking out at the Brooklyn Bridge and uptown at the city that has been my home for 38 years. I remember thinking to myself that I loved New York City more than ever, in spite of everything. And I remember feeling more alive than I had in a long time.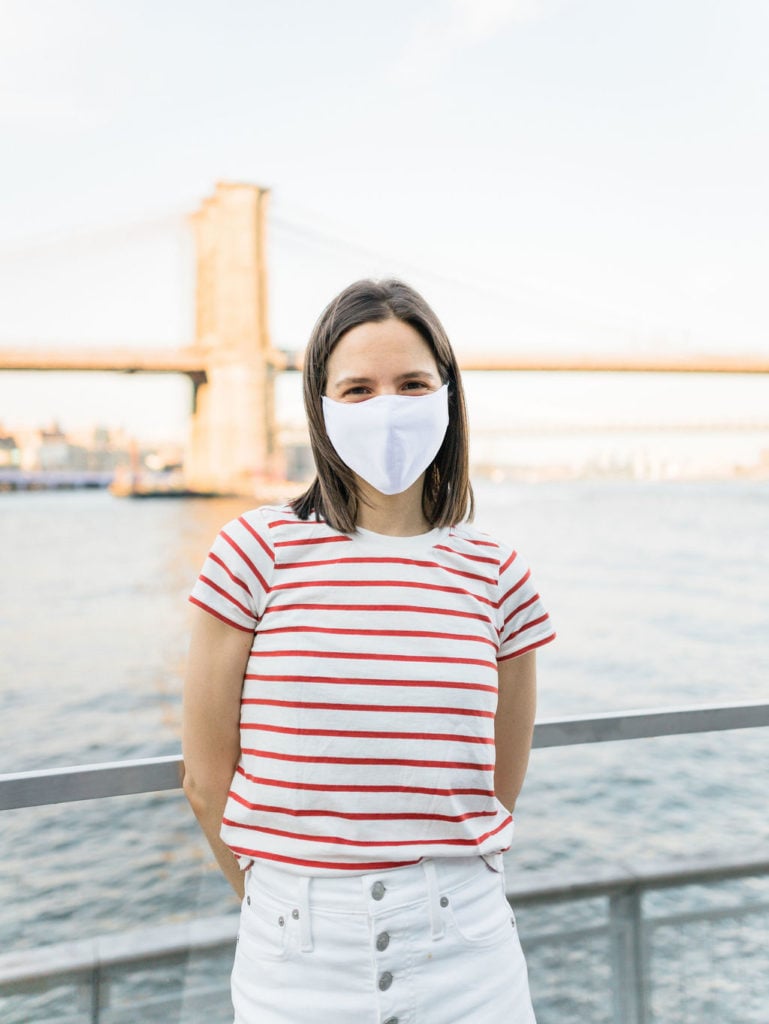 I am still, and continue to feel, alive.
What a gift.
Happy Sunday, friends. Here are some recipes and reads.
Recipes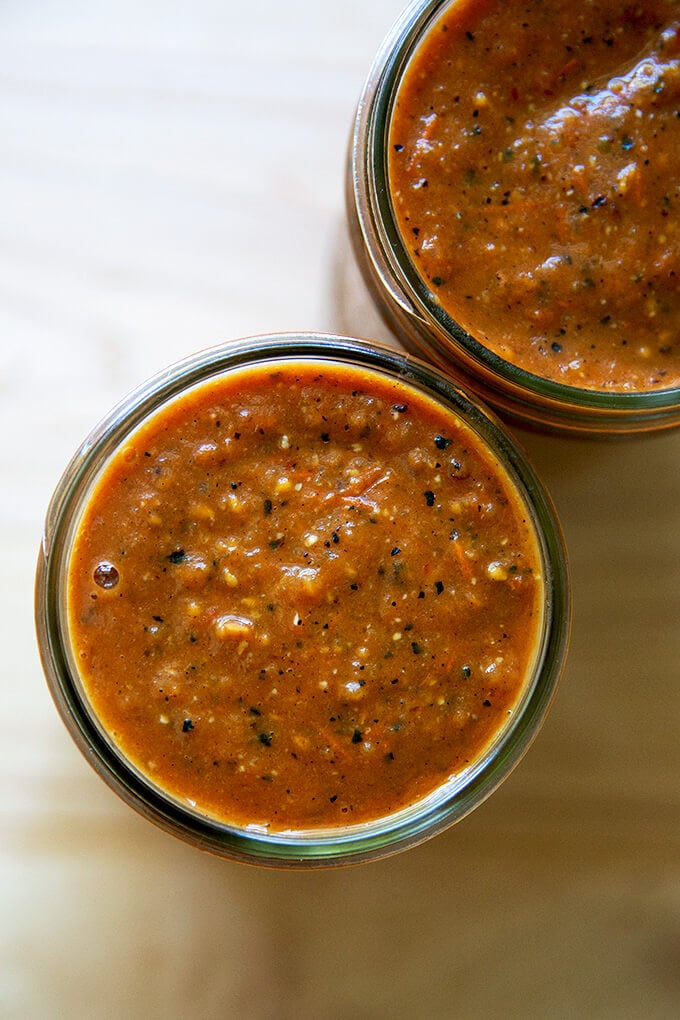 I love a batch of enchiladas, but I usually just buy the sauce. I trust any of Ali's recipes, and I'll need to try her easy homemade enchilada sauce soon!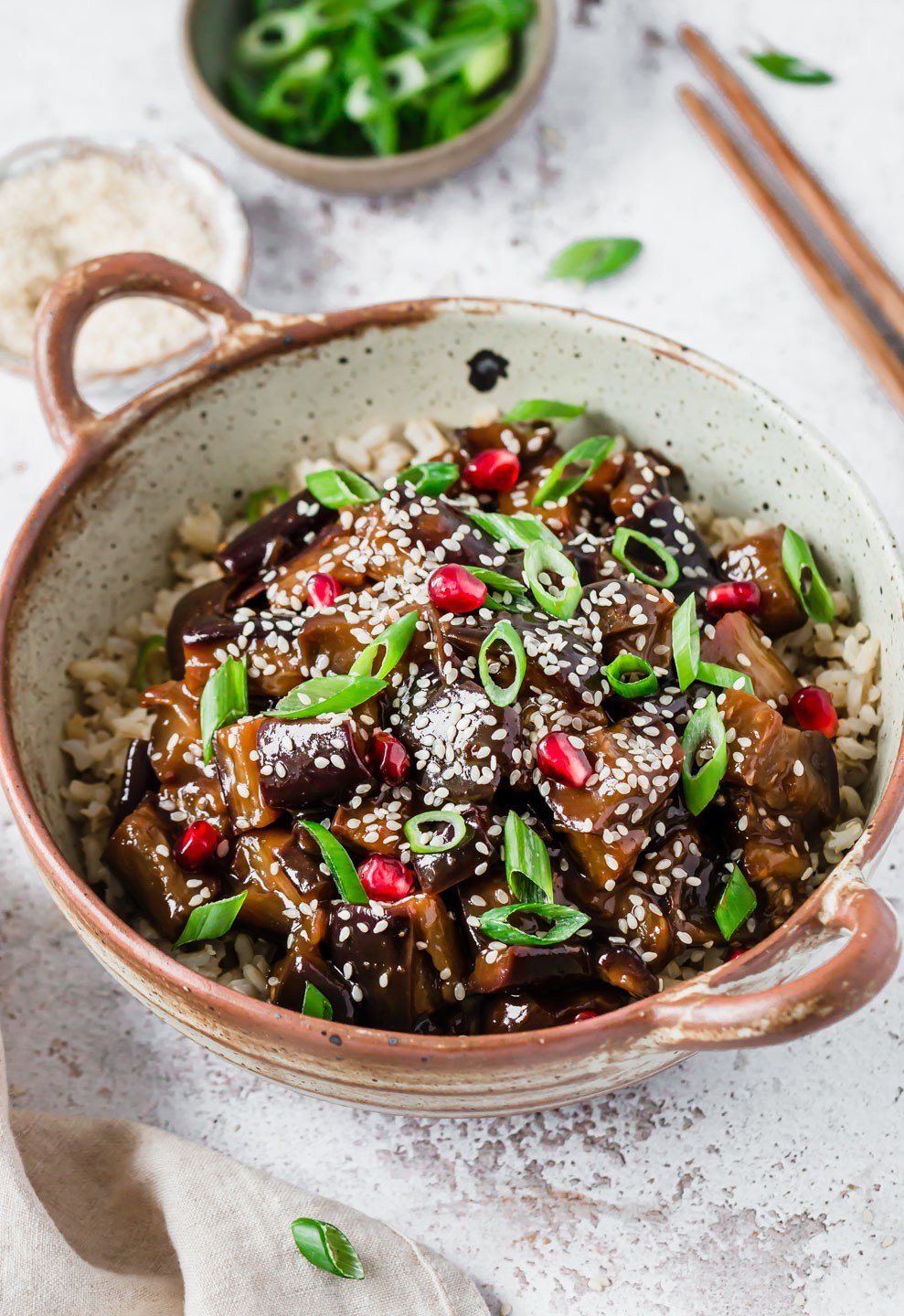 Something to do with your summer produce! Sweet, savory, sticky eggplant.
I'm all about those protein packed vegan salads. Deryn has created one with not two, but three plant protein sources.
Some nutritious and delicious looking vegan kebab skewers.
Lisa's zucchini oatmeal breakfast cookies! Yum.
Reads
1. Orchids, tulips, and dandelions! The New York Times takes a peek at the inborn temperaments of kids, including those who are highly sensitive.
2. I loved this profile of two sign language interpreters in South Africa who've become unlikely celebrities during this time of global crisis.
3. An interesting look at potential cardiac risks of supplementing with biotin. As always, chat with a dietitian or a PCP about your supplements and how appropriately tailored they are to you and your body.
4. STAT News reports on the earliest instances of Covid-19 reinfection and what the implications of these cases may be.
5. A tribute to the life and heroism of actor Chadwick Boseman.
From a comfy seat that's several hours away from the bustle of NYC, I wish you a peaceful Sunday, a sweet farewell to the summer of 2020, and a promising start to September.
xo