This week, I was reunited with my friend Christina. It had been a few years since we'd seen each other. We ought to do a better job of keeping in touch, but my clinical internship and her training in med school haven't made it easy.
Christina and I met just as I was finishing the final year of my post-bacc program. She was quiet and kept to herself, at least at first, but anytime we were called to get something done—in a lab, for example—she took charge calmly and confidently. In spite of having a lot of incredible life experience, she was humble. I don't think I've ever heard her boast about anything, though she has more reason to do that than almost anyone I know.
Within a year, Christina and I had both failed to get into medical school. From there, our paths diverged. I'll always consider it a gift that, at the moment I got my final rejection letter, I knew I wouldn't reapply. I could have—it's common for applicants to do that—but it was never really up for consideration. I'd reached the end of my journey, and I knew it.
When I finally wrote about the process here, I wasn't really writing about either rejection or failure, though my post-bacc years taught me a lot about both. I was writing about what it feels like to consciously part ways with something you've wanted very, very badly.
It was different for Christina. After taking some time to regroup, she dug in her heels, undertook an unbelievable amount of new training, and fought her way into medical school. It has taken her a long time—as long as it probably would have taken me, had I chosen to keep fighting—and now she's on the way to becoming a doctor.
Seeing Christina was special for a lot of reasons. We reminisced about our time in DC, some of the crazy experiences that we managed to squeeze in between cramming for genetics exams and dragging ourselves to four hour Orgo labs. Ours is the kind of friendship that never seems to suffer because long periods of time have gone by: we just pick up where we left off. Covid makes everything more poignant, and when we greeted each other—the face masks blocking our giant smiles—we were both teary-eyed.
What I felt most of all was this incredible sense of pride for my friend and the way she has refused to let go of her dream. She's doing it, working her way through medical training in spite of the time and sacrifices that it demands. To the degree that any of us has a true calling, medicine is hers.
I'm doing what I'm supposed to be doing, too: writing about food as a vehicle for self-compassion and self-care. I often wish I could go back in time to the hours after I realized I wasn't going to medical school. I'd reassure my crushed and panic-stricken younger self that everything was going to be just fine. I'd tell her that I'd one day look back on my post-bacc experience as roundabout affirmation that I am supposed to support people with their healing, but that food, not medicine, is my medium.
We all get glimpses from time to time of the road not taken: the relationship that ended, the job opportunity that we passed up or didn't get, the place we didn't go, the thing we decided against. I can think of a few times when these glimpses have made me melancholy, which I guess is a similar experience to feeling regret.
Most of the time, though, these moments give me a sense of clarity and peace. And that's how I felt this week, as Christina and I sat on a stoop in NYC eating sweetgreen salads and giggling, just as we used to do on a bench in Dupont Circle six summers ago. I was happy for both of us, excited to see where the journey takes us. Our reunion seemed to affirm something I really want to believe about life, which is that the things that are truly meant for do not pass us by.
Happy Sunday, friends. Here are some recipes and reads.
Recipes
I'm excited to make Lindsay's vibrant, Mexican-inspired cauli rice with the vegan chorizo option!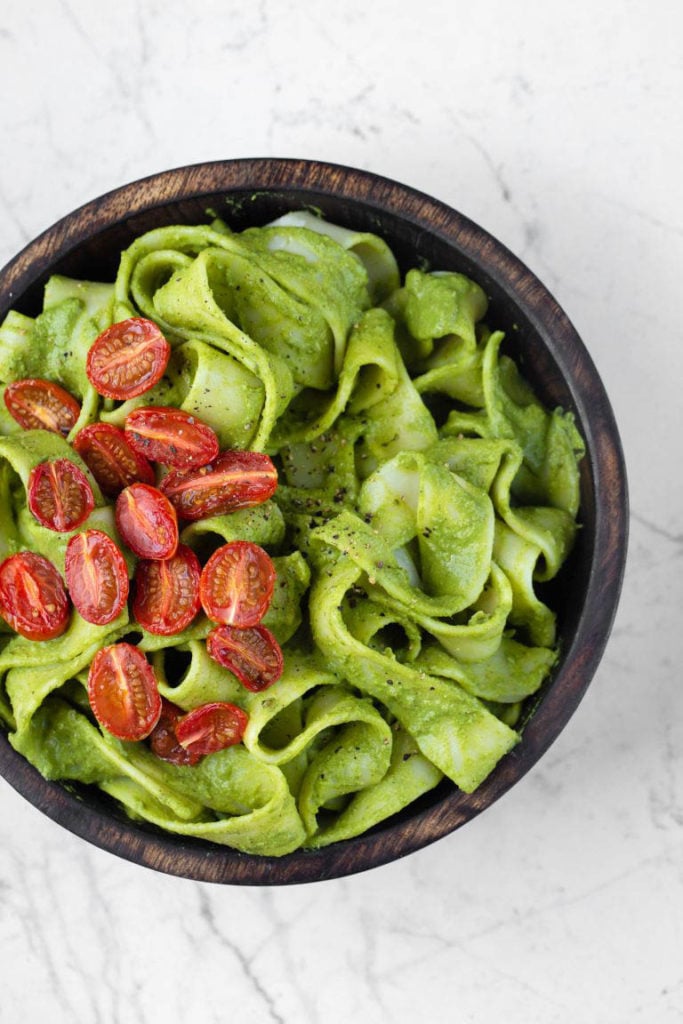 The chimichurri sauce in Power Plates is probably my favorite sauce in the whole book. But I think my friend Brandi's new chimichurri inspired herb sauce (which is vegan and oil free) might give it a run for its money!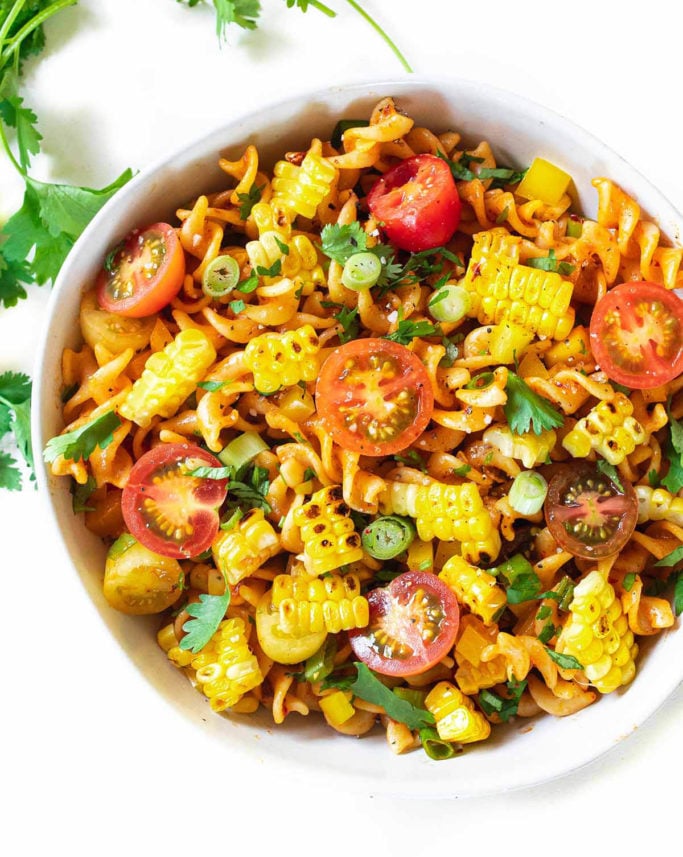 The brightest and most colorful vegan chipotle corn pasta salad from the Hell Yes it's Vegan blog.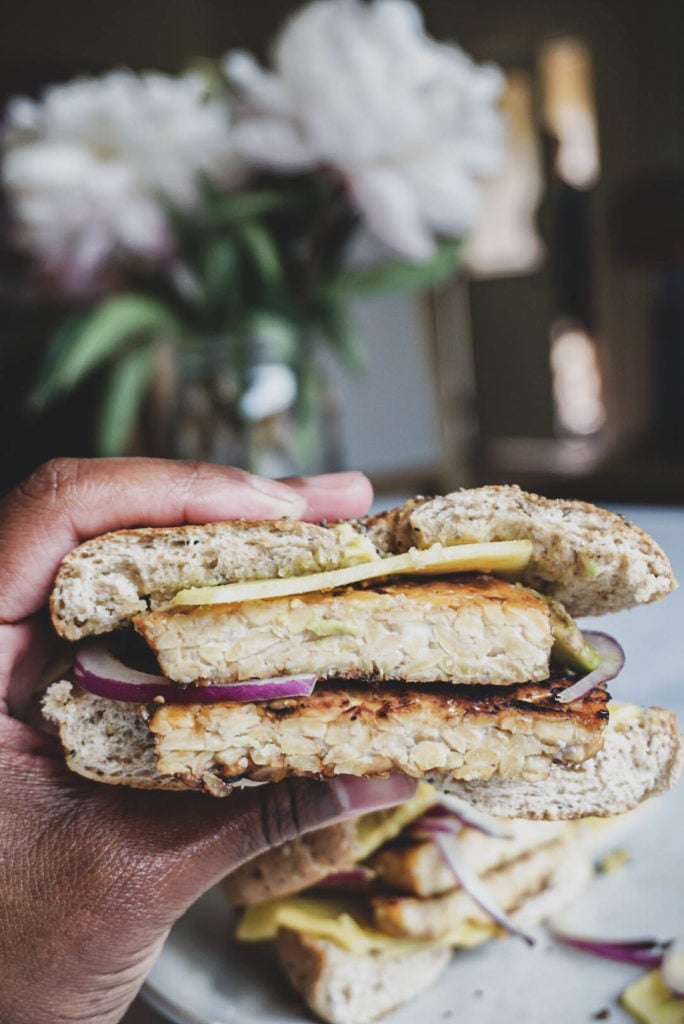 I love tempeh, and bagels, and sandwiches. So it's pretty much guaranteed that I will love Hilaire's hearty tempeh bagel sandwich!
There's nothing like a red velvet cupcake, and Sally's vegan version is picture perfect.
Reads
1. Good reporting on the lingering cardiac complications that can follow even mild cases of Covid-19 infection.
2. If you've been wondering what you might do to help those who have been affected by the fires in California, Oregon, and Washington, here are some resources.
3. Some evidence that plant-based diets may support healthy testosterone levels.
4. An orca who is known to humans as Tahlequah made news in 2018, when she carried her calf in tow for 17 days after its death—a behavior associated with mourning among orcas, but rarely for such a duration. She gave birth again this week, and the calf seems well. I cried when I read the story.
5. Finally, I wanted to link to this post from The Conscious Kid. Such a wonderful way to talk inclusively about caregiving and to normalize the idea of chosen or created family arrangements.
I've been making batches of baked ziti all weekend, in the hopes of having something good enough to share with you this week. Fingers crossed.
xo