This week whizzed by me, thanks to having traveled. Even though it feels as though I just posted weekend reading, I'm back with more articles and more recipes for you to gaze upon, each and every one of them scrumptious looking.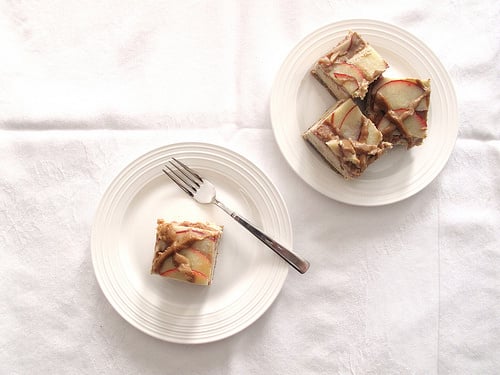 Gabby's raw almond butter and caramel apple cheese squares are, quite simply, ridiculous. Must make now.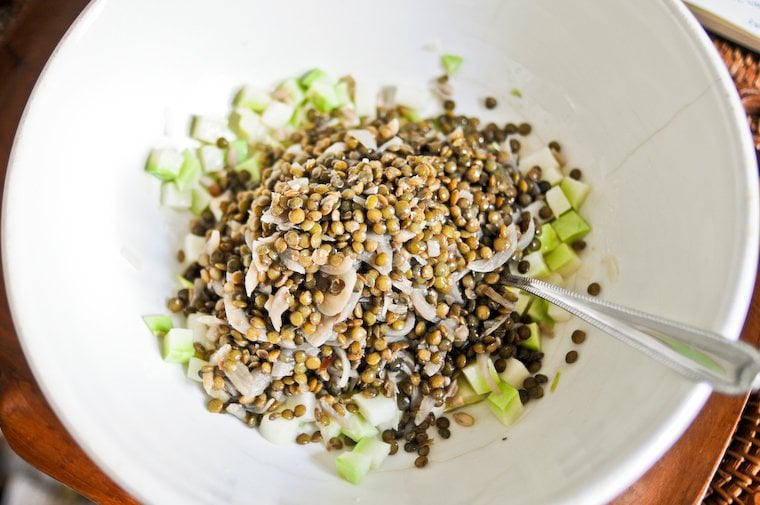 This is from my friend Clotilde's archives, but it's so perfect for this time of year: lentil kohlrabi salad with cumin and sesame oil.
Wendy has gone ahead and veganized a Greek classic, tzatziki. My mom would be proud.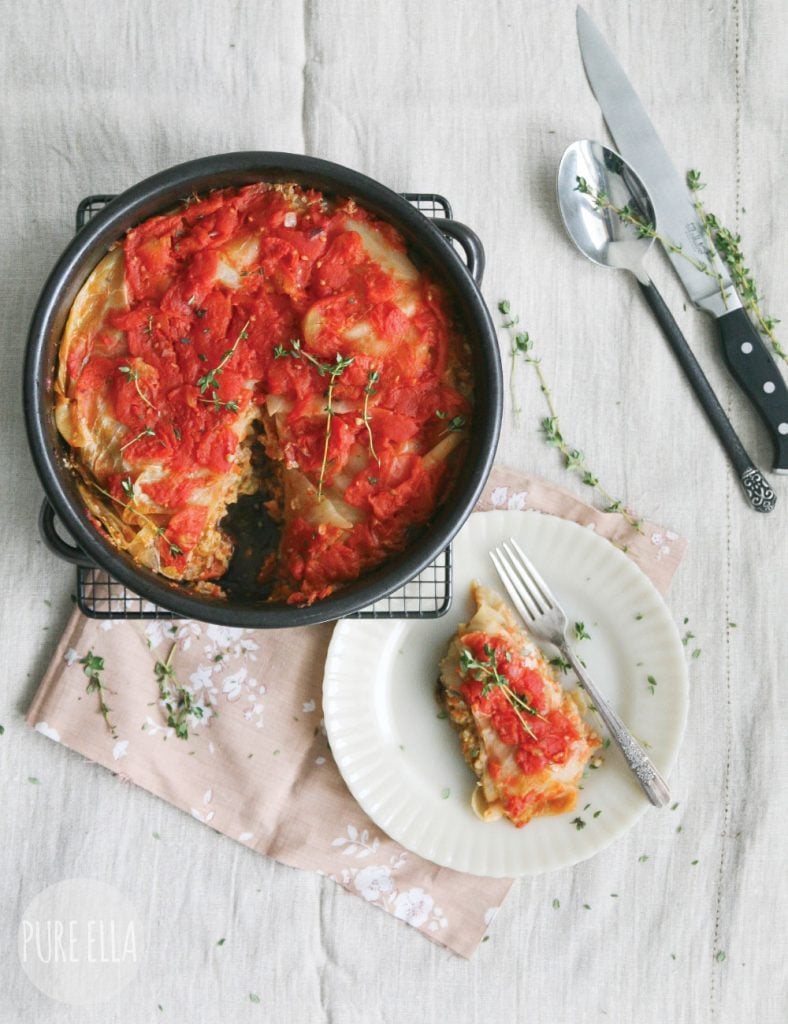 Ella's cabbage roll casserole looks like a perfectly nutritious, boldly flavored, and filling entree.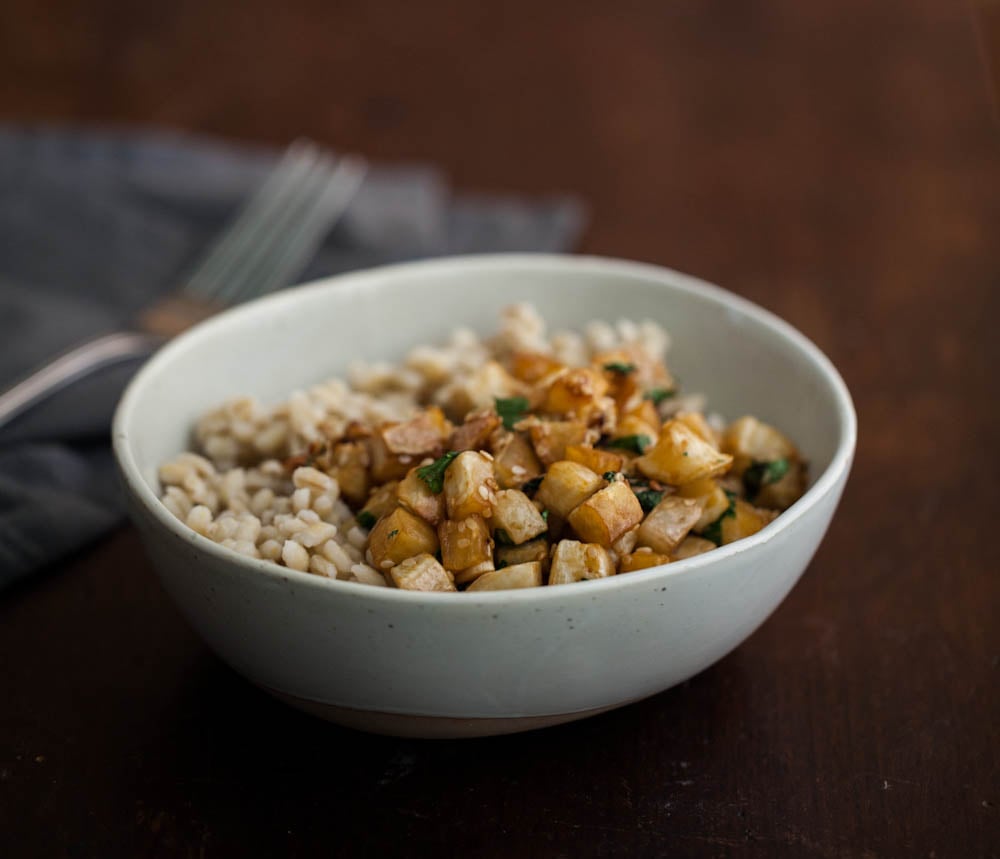 Finally, Erin's sesame roasted turnips and barley is everything I want in a bowl of comfort food. Cannot wait to make it.
Reads
1. A super cool article about how melting water from arctic icecaps could be used to support a floating greenhouse.
2. Finally: California Democratic State Assembleyman Richard Bloom has proposed legislation that will outlaw San Diego's SeaWorld from breeding orcas in captivity and ban their import and export for performance purposes. To quote HuffPo coverage: "the bill has three goals. First, it seeks to end the practice of making orcas perform in shows. It also seeks to ban captive breeding. Finally, the legislation hopes to prohibit the import and export of killer whales across state lines. The ban would apply to any establishment in California, though SeaWorld in San Diego is the only such establishment in the state, according to CBS8 in San Diego."
While the park will not have to free whales already in captivity, the bill is still a major step forward, and I was excited to hear about it.
3. I'm sure a good many of you already saw this article, which covers a new study suggesting that diets high in meat, eggs, milk, and cheese may be as harmful as smoking. The study, which seems to echo The China Study, is already getting quite a bit of attention, because it "throws doubt on the long-term health effects of the popular Atkins and Paleo diets that are rich in protein. Instead, it suggests people should eat a low-protein diet until old age when they start to lose weight and become frail, and then boost the body's protein intake to stay healthy. In the over-65s, a high-protein diet cut the risk of death from any cause by 28%, and reduced cancer deaths by 60%, according to details of the study published in the journal Cell Metabolism."
While I'm certainly intrigued, I'm going to read the study carefully before drawing any conclusions. Observational studies of this kind can suss out certain associations, they're often confounded by a wide array of variables. The Guardian quotes Peter Emery, head of nutrition and dietetics at King's College London, who says "I would urge general caution over observational studies, and particularly when looking at diet, given the difficulties of disentangling one nutrient or dietary component from another." So: food for thought, for sure. But I look forward to the fine print.
4. NB: images in this article may be triggering, but I wanted to mention the New York Times coverage of a new art exhibit called "Body Conscious,", on display at SUNY Westbury, which explores preoccupations and fixations on size and weight. I'm not entirely sure I'd want to go see it, but I think it's interesting to say the least.
5. NEDA week is definitely in the past, but I just caught up on some fellow bloggers' posts, and I was touched (as I always am) by my friend Melissa's reflections on how her disorder began.
Enjoy the reading, folks. Night!
xo