I learned three weeks ago that September is National Suicide Prevention Awareness Month. As a result, I've wanted to say something particularly meaningful about depression, but I just haven't known what. I can't pretend to understand anyone else's experience of despair.
Then, a couple weeks ago, I was emailing with a reader and friend who mentioned a line of poetry from Rebecca Hazelton, quoted as an epigraph in Rebecca Makkai's The Great Believers, which I'm reading right now. "The world is a wonder, but the portions are small."
Reflecting on this line, my friend said, "the goodness is always there, or it's coming, even if it's fleeting and doesn't always (or ever) feel like a proper weight against the supersized portions of hard stuff."
I keep coming back to this exchange. It affirms the only really important thing I have to say about my own depression, which is that it's tolerable when I hang onto the certainty that things will change. They always do. It's a bittersweet pill to swallow when I'm content, but it's solace when things feel dark.
2020 has proven to me what a weird, unpredictable thing joy is. Just when I start to forget what it feels like, there it is, nestled in a line of poetry, a chord of song, a slice of cake, a clear blue sky, a hilarious text message from a friend, a sunrise or sunset.
Some of us get visited by joy infrequently and have a harder time holding onto it than others. I don't understand the rhyme or reason of this. But my experience has been that the good stuff never goes away. Wonder and happiness are far more inconsistent than I was ever prepared for them to be, but they're not finite.
Maybe this is self-evident, but I still find it to be incredibly comforting. Life isn't easy, and it's not supposed to be. If we can remain open to everything that comes, we'll always find sweetness intermingled with struggle.
I was thinking about happiness four weeks ago, during a particularly bright and poignant moment of reflection on the summer of 2020. I was very happy right then, very grateful. I'm still considering those small portions of wonder today, admittedly from a sadder and darker spot. Things have shifted around. And they will again, probably not too long from now.
If you're wading through some darkness, I hope that a moment of wonder finds you soon. I hope it visits just when you need reminding that joy exists and will return sooner or later, in its own strange and surprising way. I hope it will make you believe that more lies ahead.
Happy Sunday, friends. Here are some recipes and reads.
Recipes

It's baking season! I'm bookmarking Jackie's glazed maple fig scones. Yum.
I love Caitlin's wholesome, hearty, and oh-so-easy sweet potato rosemary casserole.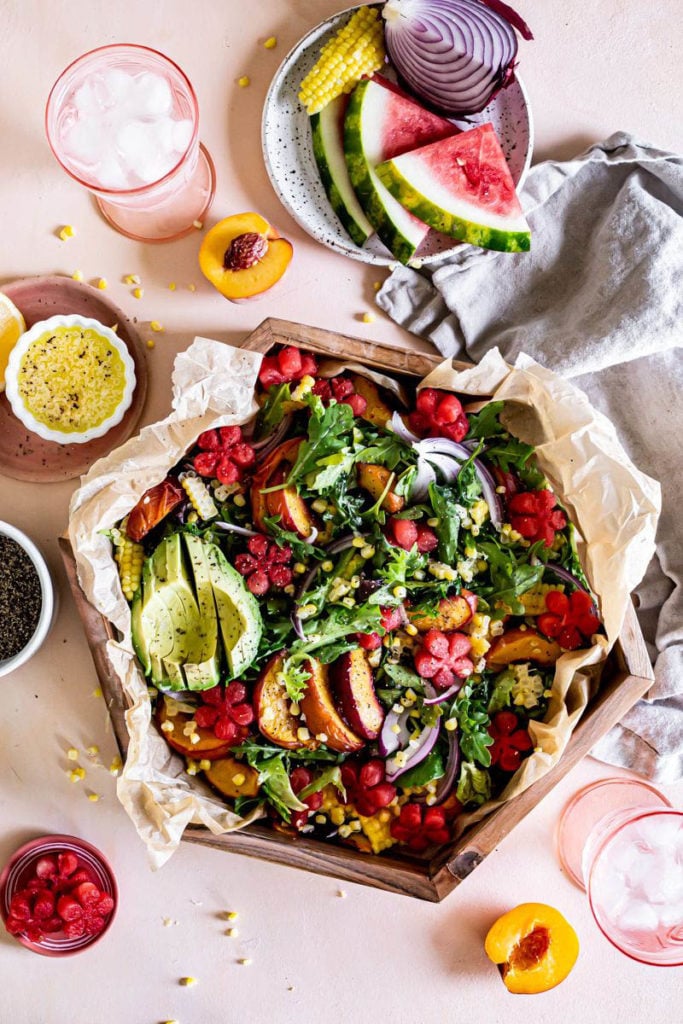 What a vibrant and beautiful September salad from Gina, made with corn, watermelon, and roasted peaches.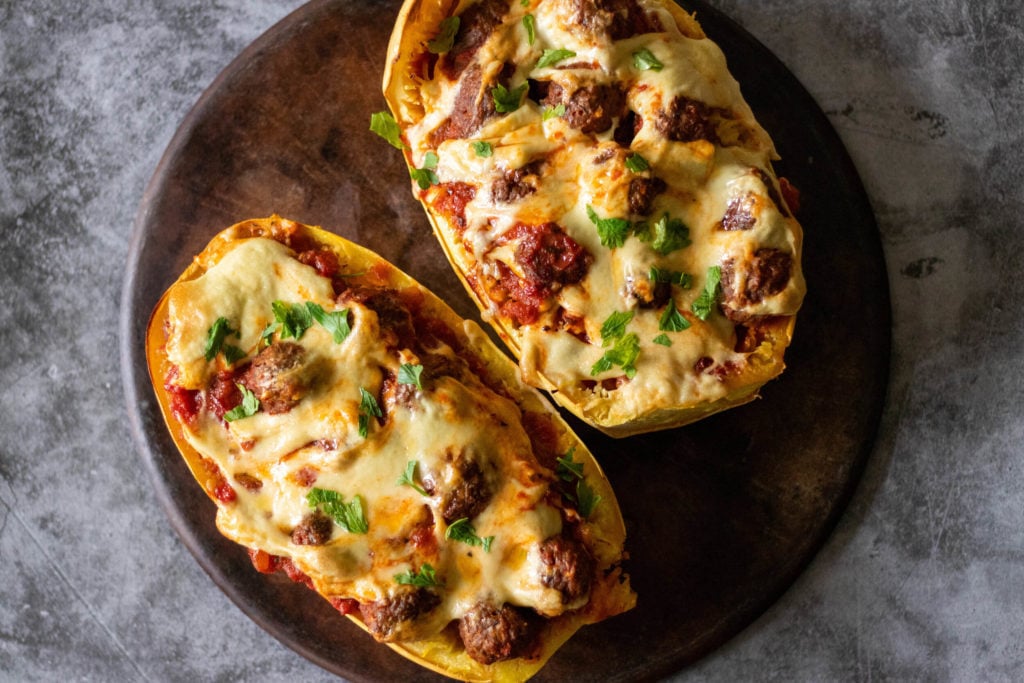 I don't make spaghetti squash often, but I could definitely dig into these spaghetti squash boats with vegan meatballs.
Finally, Hannah's vegan version of Nikujaga (a Japanese recipe for beef and potatoes) is perfect comfort food for the season.
Reads
1. Focusing in on some mental health awareness articles and links today. First, reporting on how the reckoning with racial injustice in this country at the moment is putting a spotlight on disparities in mental health care.
2. GMA takes a look at eating disorders during a pandemic. I like a quote from NEDA's Claire Mysko: "recovery is not canceled."
3. An inspiring profile of Hauwa Ojeifo, a mental health advocate in Nigeria. Ojeifo has channeled her own struggle with bipolar disorder into a vocation as an activist, helping others to work through their own suffering.
4. Tips on finding a therapist during coronavirus.
5. I love this Instagram post on ways to reach out to people without asking, "how are you?" (a question that people with depression often come to dread).
I wish you all fierce, yet gentle care for your hearts and minds this week. I think I've got a pumpkin recipe or two on the way—each a tiny reminder of the joyousness that is fall cooking and baking.
xo