Well. I'm really so touched by all of the excitement about my book announcement. Thank you, friends. To everyone who pre-ordered or is considering it, I hope you'll be pleased. And I can't wait to share more news about the book and its publication with you as the next two months go by.
For now, it's back to weekend reading as usual.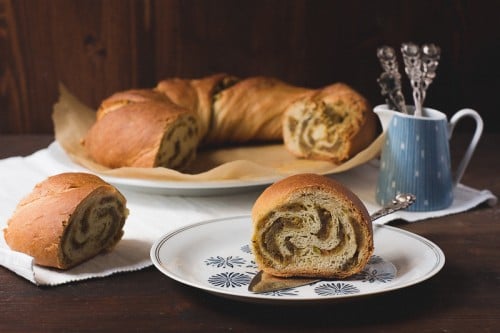 Since it's Easter Sunday, I thought it would be appropriate to begin with this gorgeous, authentic, and traditional braided Easter wreath with pistachios. So lovely.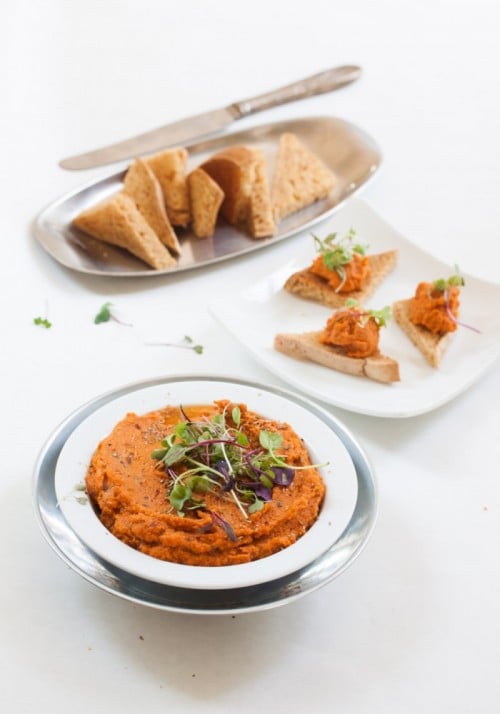 OK, pizza hummus? Seriously, Allyson? I look forward to making this and promptly eating all of it.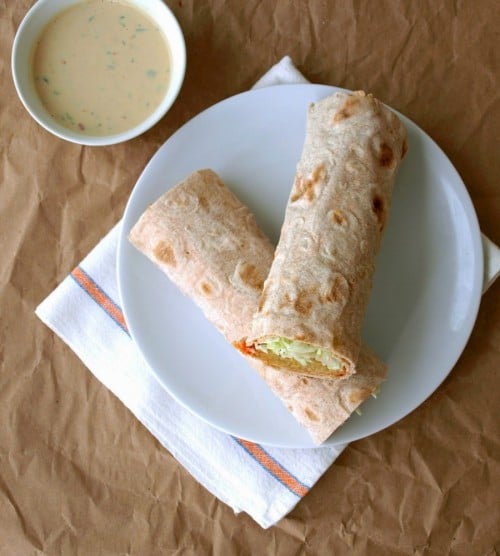 Julie has done it again, this time with her quinoa and lentil wraps with spicy tahini sauce. What a perfect lunch dish!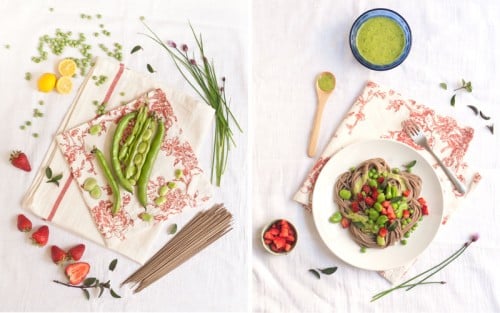 This spring soba bowl, from Chel of Chel Rabbit, is absolutely gorgeous and totally inspiring.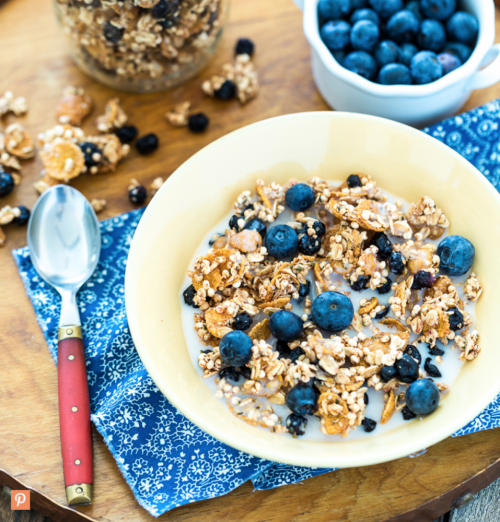 And to wrap things up, I am totes lusting after Kristy's lemon blueberry granola.
Reads
1. A sweet meditation, via the New Yorker, on random acts of kindness (with some literary context thrown in for good measure).
2. Very cool article on the possibility that bacteriophages may be a useful ally in the fight against antibiotic-resistant infections.
3. 5 Things to Know About Quinoa, via the New York Times. I know most of them, and I bet you do, too, but I was interested in the bit about the future of quinoa farming.
4. A troubling article about childbirth practices in Brazil. In the country's private hospitals, 82 percent of all babies are born by C-section, a statistic which the article attributes in part to laziness on the part of doctors, as well as sexism and scorn for a woman's experience of childbirth. It is also driven by economics, since C-sections are more lucrative for the doctors who perform them. Obviously, C-sections are often necessary, if not downright life-saving, but women who may not need them shouldn't feel forced into the procedure. Protests are being mounted locally, and hopefully they'll make an impact.
5. One of my readers sent me a link to this article on Facebook, and I read it with great interest this morning. It's an essay claiming that some of the moral conviction that we once commonly attached to sexual mores has been transferred over to food. The author notes that today, most young people regard sexual habits as a matter of preference, not a matter of right and wrong. This, she goes on to argue, is very much how people fifty or sixty years ago regarded food–before so many consumers became concerned with GM crops, organic vs. non, and so on. Conversely, she analyzes the ways in which vegetarianism and food politics in general have shifted to attach moral imperative to food choices, and draws a parallel between the way we regard eating today, and the way we once regarded sex (i.e., not only a private matter, but an act defined by some very clear "shoulds" and "should nots").
It's interesting. I found the analysis to be a little too neat, but the parallels Eberstadt draws necessitate a certain suspension of literalness, and I followed along until the end. One of her closing points is that we have more strong feeling about the ethics of our food choices because more information about nutrition has become available since our grandmothers' time, and that information directs our sentiments about what we should be eating. Fair, but I bristled a bit when she questioned why information we've gathered since the sexual revolution hasn't done the same. Specifically, she cites a number of studies that show married people to be happier than single ones, and others showing that children from "broken homes" are more troubled than children with married parents. These studies may be true, but the ones on child development also seem cherry-picked (her citations are limited), and I have to wonder if they don't fail to indicate how many children have better lives because they don't grow up in homes with unhappily married, combative parents, or ignore the great many people who are partnered and unhappy (but possibly hesitant to admit as much), or the many people who are single and satisfied. Even if the point is to suggest that there's clearly something other than data driving our mapping of morals onto food and eating, this bit lost me. But that's partially a subjective reaction, and while I can't say it resonated entirely, I found the article thought-provoking.
And with that, I wish everyone a lovely Sunday.
xo