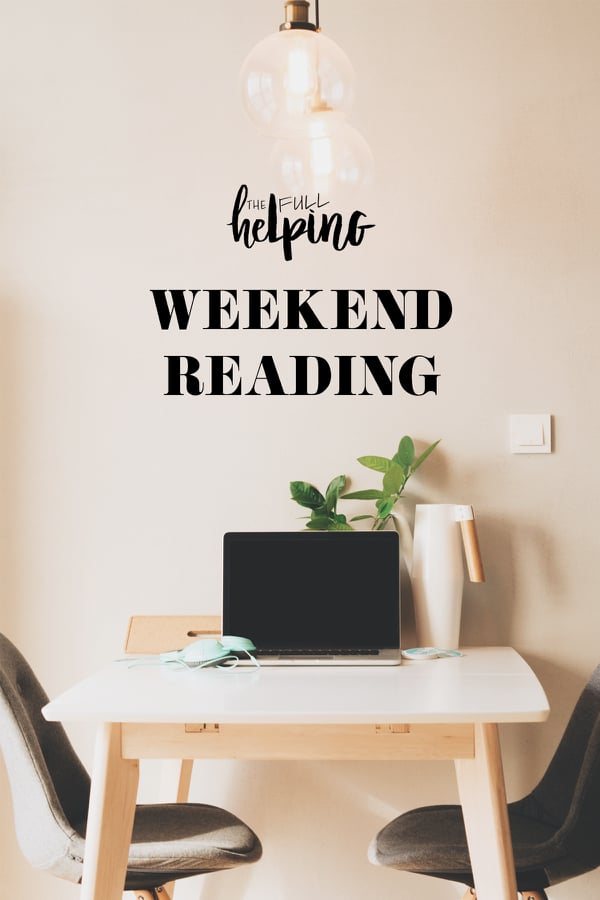 I used to write about digestion all the time on this blog, but it's been a while since the topic came up. It's not that my interest in GI health has waned—it hasn't—but it's become more of a professional focus and less of a personal one, mostly because my own struggles with IBS have receded over the years. Why? Hard to say, but I suspect that consistent eating patterns (as opposed to the extremes of my eating disorder years), plenty of soluble fiber, and better coping skills with stress and anxiety have a lot to do with it.
In recent years, mental health and emotional well-being have been a bigger focus for me than digestion; the physical ailments I cope with often have a strong psychosomatic overlay, which means that mental health gets a lot of my attention even if I'm presented with immediate physical complaints. This is all my way of saying that digestive health has taken a backseat to the stuff that feels more urgent to me, even if my intellectual curiosity about it remains strong.
This week, I started my 5-week GI rotation. I was immediately reminded that the gut is really what sparked my interest in health and healthcare to begin with. I was also reminded of the fact that, to date, supporting people through digestive illness is some of the counseling work I'm most proud of. I suspect it'll stay that way.
I've learned a lot already; my preceptor is a great dietitian and a true digestive health expert, but she's also an excellent preceptor. She likes teaching, has a knack for it, and is generous with her time and expertise. Writing notes under her tutelage is humbling, but I've learned a lot from it already.
In addition to rekindling my interest in all things gastroenterological, this rotation is also bringing me back to my own experiences as a GI patient: first the long, drawn out struggle with IBS and digestive woes post-anorexia, then the long and mysterious bout of gastroenteritis (or so it was labeled—two GI doctors and I never figured it out) that I had in the years following my post-bacc. It is reminding me of how profound digestive illness is, how vulnerable it has made me and makes anyone who's affected by it.
Digestion is the process that converts food into nourishment; when it's compromised, the whole business of eating becomes vexed. Digestive ailments can cause particular kinds of anguish around food, and the fear and anxiety they cause can linger long after symptoms are actually resolved.
In my own work, I've often seen how digestive struggle and disordered eating are, or become, intertwined; yes, eating disorders usually leave a person with GI trouble, but it can work the other way, too. Years of GI illness can make people prone to all kinds of disordered eating.
Next year and in the years beyond, when I'm working one-on-one with people again, I hope that I can make a small difference in the lives of the many folks who are coping with digestive distress. I hope I can do this not only because I want to make a difference in my clients' day-to-day quality of life, but also because there's symbolic importance in helping people to heal the channels that allow them to take in food.
Here's to four more weeks of learning more about how to do this. And here's to a new week. Here, too, are some recipes and reads.
Recipes
One of my nutrition goals for this year was to get more servings of fruit into my diet. I'm doing a lousy job so far, but at my last rotation a colleague of mine made a fruit salad with mint and ginger that reminded me of what a good vehicle a snazzy fruit salad can be! I love Liz's colorful fruit salad with maple dressing, and she's got some great tips on assembling fruit salads in general.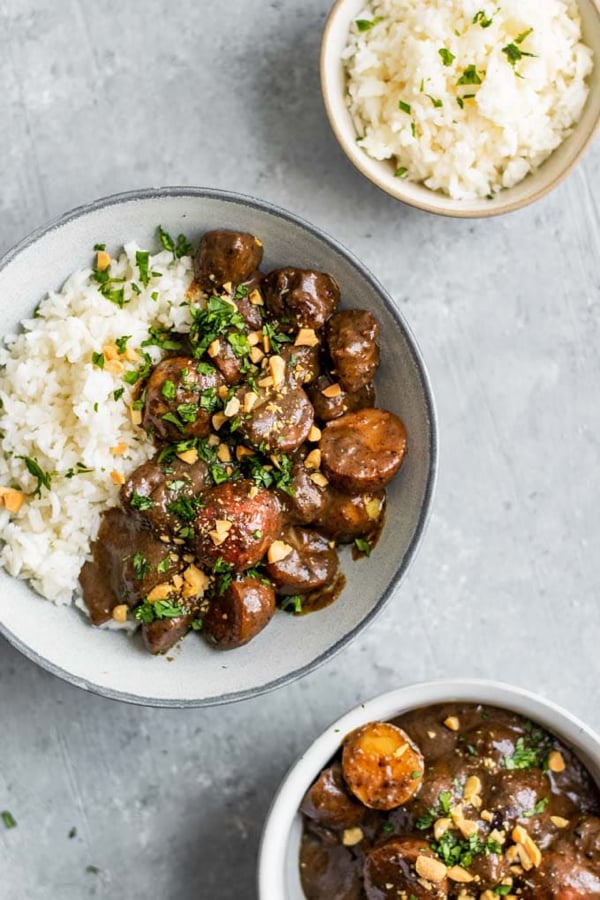 The ever-talented Eva is inspiring me to try my first-ever, vegan Massaman curry.
A delicious vegan pizza with naan as a base. Can't wait to try this, especially once summery produce is in season.
This vegan pasta and bean salad with tahini orange dressing has my name written all over it.
Finally, I make a point of never saying no to a vegan blondie. All the better if "cookies n' cream" is part of the description 🙂
Reads
1. The hospital where I did my oncology rotation was starting to offer CAR T-cell therapy, which is a relatively new treatment for leukemia and multiple myeloma. I found the process—in which the body's own T cells are converted into killer T cells that can attack cancer—fascinating. This article details how it might be an option for the treatment of solid tumors, too.
2. An interesting new report has listed some of the best foods that we can eat regularly in order to promote biodiversity. NPR reports.
3. Speaking of biodiversity, The Atlantic has an interesting article on Bd (Batrachochytrium dendrobatidis), the fungus that has decimated frog populations and condemned more species to extinction than any other pathogen.
4. Very important reporting on how clinical trial data can be misrepresented to patients.
5. I try to remind myself each day that a little bit of kindness never hurt anybody, least of all me. US News & World Report explains how acts of kindness benefit both the giver and the recipient.
In kindness, I'm signing off. I've got a creamy, nutritious, and very simple soup recipe to share with you this coming week!
xo