I vetoed It's a Wonderful Life on Christmas eve.
My mom suggested watching it. Under normal circumstances, it's a holiday movie that I enjoy. But I just wasn't up for Frank Capra this year. I didn't want to contend with the movie's heartwarming notes or its dark ones.
I felt OK, but it took a lot of work to feel OK, to contain my underlying sadness about the year and the strange holiday season. I knew that if I took in any extra sip of emotion, all of the grief might start to spill over.
So we avoided nostalgic holiday movies. We watched a bunch of other random stuff after Christmas eve dinner instead. With the exception of a few random crying jags, I got through the holiday just fine.
The funny thing is that It's a Wonderful Life kept visiting me, in spite of the fact that I'd avoided it. I kept thinking about that first scene in the heavens. "A man down on earth needs our help," the senior angel says.
"Splendid," replies Clarence. "Is he sick?"
"No, worse," the senior angel replies. "He's discouraged."
Discouragement is a word that gets thrown around a lot. It can be applied to the most minor of setbacks or losses of self-confidence. But Capra understood how devastating discouragement can be when it's at its most profound.
I get discouraged easily, and it's not one of my best qualities. Sometimes it's minor and short-lived; sometimes it feels more existential. I've gotten more resilient around it, but it takes a lot of effort and self-talk. When I spend too much time evaluating myself or my circumstances—which is an easy thing to do at the end of a calendar year—I become especially prone to it.
Not surprisingly, I had a tough week and was feeling down on myself. But one thing or another seemed to rescue me each time the discouragement started to fester.
Take NYE, for example. It's a night I've spent by myself many times, but opting out of plans in order to take it easy at home feels a lot more fun when it's a choice, rather than the only option. I tried to meditate, read, cook myself a nice dinner, do a little cleaning. All nice things for the start of a new year. But I was low.
As the day went by, though, it was hard to stay gloomy for very long. I heard from a lot of people I didn't expect to talk to. I got a delayed Christmas card from one friend, a random phone call from another.
My yoga community had a happy hour open practice, and while I wasn't up for practicing, I signed on just to see everybody and hear their voices. Spirits were high. One member of our community is in Europe, and she signed on after it was officially 2021 her time, giving us a preview of the new year.
Later that night, my closest friend in the city and I decided to motivate each other to stay awake till midnight (not exactly a routine occurrence around here). It involved three FaceTime calls, a drink or two, me falling asleep once on my sofa and waking myself back up, and some laughter. But we made it.
A few days later, once again beset by the blues, I got to talking to chatting on social media with a fellow plant-based foodie. We compared notes on some of the challenges of quarantine, especially as they impact mental health. She revealed that she's a nurse who works in the mental health field. She invited me to reach out anytime if I needed to talk. "It takes a village," she said.
I told her that the generous offer of connection couldn't have come at a better time. "That's divine intervention," she said.
I believed it.
There's another famous line in It's a Wonderful Life. It's when angel Clarence tells George Bailey, "You see, George, you've really had a wonderful life. Don't you see what a mistake it would be to throw it away?"
I've never wanted to throw my own life away, but I often fail to see how wonderful it is. When I'm lucky, the universe conspires to remind me. It did that a lot this week, in the form of dear friends, new friends whom I've met through my work, moments of sweetness and laughter, and the gift of another year.
I decided against It's a Wonderful Life this year, but the movie's message found me in spite of myself. Joy found me, too. It wasn't an easy holiday week, but it was wondrous in its own way, and I won't forget it.
Happy Sunday, friends. Here are some recipes and reads.
Recipes
I just love the idea of herbed roast potato stacks.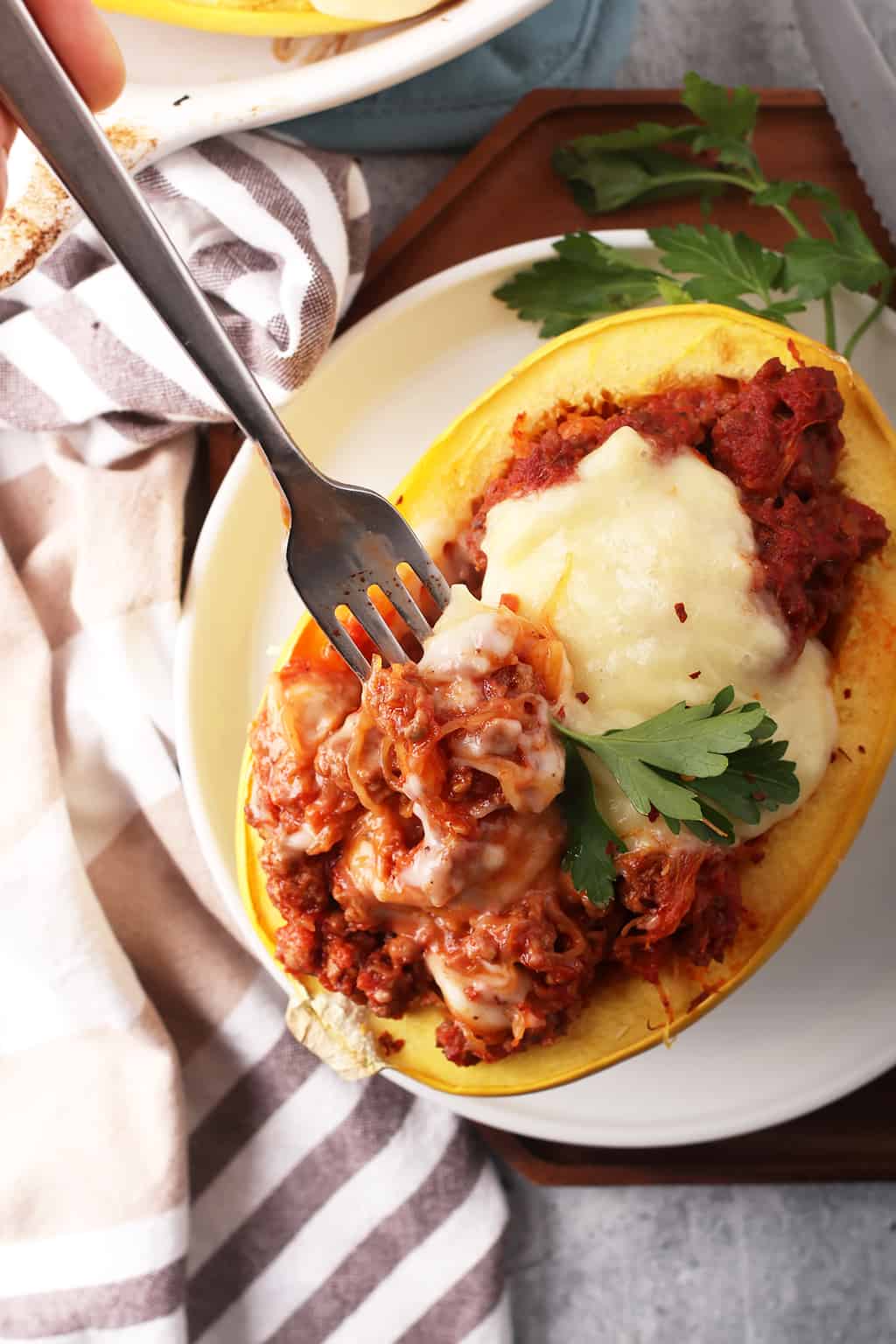 This lasagna stuffed spaghetti squash looks so good.
We could all use a little more peace, love and energy. In or outside of a yummy vegan dip.
Feeling this marinated tempeh taco platter.
Can't wait to try Izy's delectable two person, vegan sticky toffee pudding.
Reads
1. Lawrence Wright has written a harrowing account of the Covid tragedy in the US, with an eye on the moments when things might have gone differently.
2. A perspective on how biodiversity may help to prevent pandemics.
3. I thought this "ring theory" model of how to communicate with people in grief or in a state of crisis was interesting—at the least, a reminder to extend empathy and presence with as little projection or presumption as possible.
4. I like winter, but I'm not a big fan of being outside in winter. I'm learning to adjust, as everyone is this year, and NPR has some sweet ideas on making the most of outdoor winter socializing.
5. Finally, Cleo Wade's "poem of validation" for 2020 really spoke to me.
On that note, I'm wishing everyone a good start to the first full week of 2021. I'll be back with a simple new pasta dish and some other food highlights soon.
xo