Happy Mother's Day, friends! If you're celebrating a special caretaker in your life, then I wish you a lovely time. I came to NYC for the night so that I could take my Mama out to dinner, and I'll be headed back to DC in the morning.
It was a weekend of summery weather and fun in the District, thanks mostly to the annual Sweetlife festival, an all day music+food event in Maryland hosted by the same wonderful people who created SweetGreen salad. I got to catch performances by Fitz and the Tantrums, Bastille, Chromeo, and St. Lucia, and in between all of that I consumed many mini-VB6 salads (cooled quinoa and faro with organic arugula, shredded kale, organic roasted tofu, roasted asparagus, green and red peppers, shredded carrots, fresh basil, toasted almonds, and carrot-chili vinaigrette). Tasty.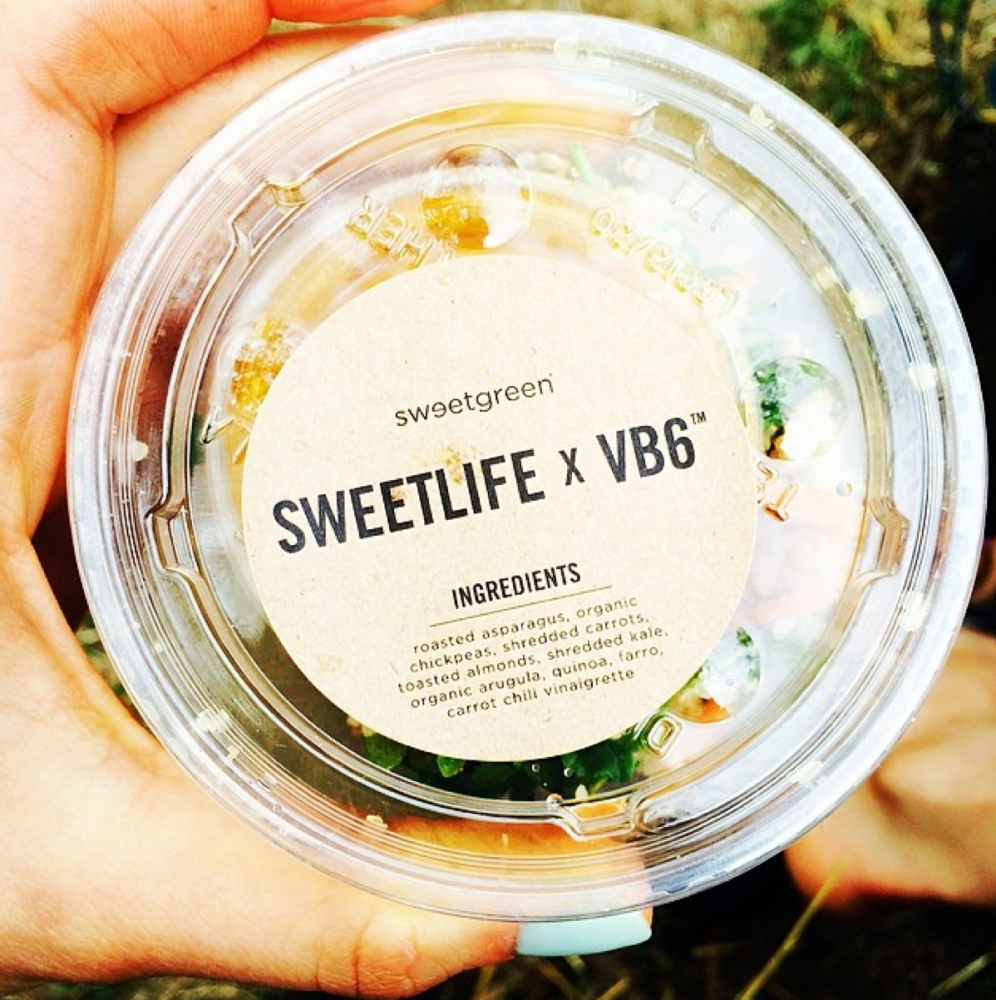 It's my third year in DC (!), and this was the first time I got to attend Sweetlife. So glad I did.
And now, the recipes that have me drooling this week.
In honor of Mother's Day, a brunch item that would have anyone swooning: rutabaga and pear handpies. My goodness, Anya.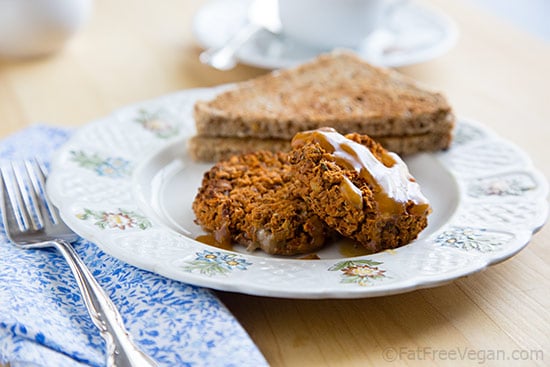 While we're on breakfast, I love the look of Susan's beany breakfast sausage patties–such a nice break from seitan sausages!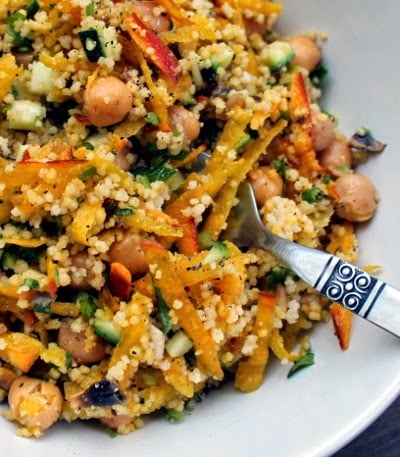 I've recently rediscovered couscous, and in fact I'm sharing a recipe for couscous salad tomorrow. But for now, feast your eyes on Eileen's marvelous couscous salad with chickpeas, golden beets, and zucchini.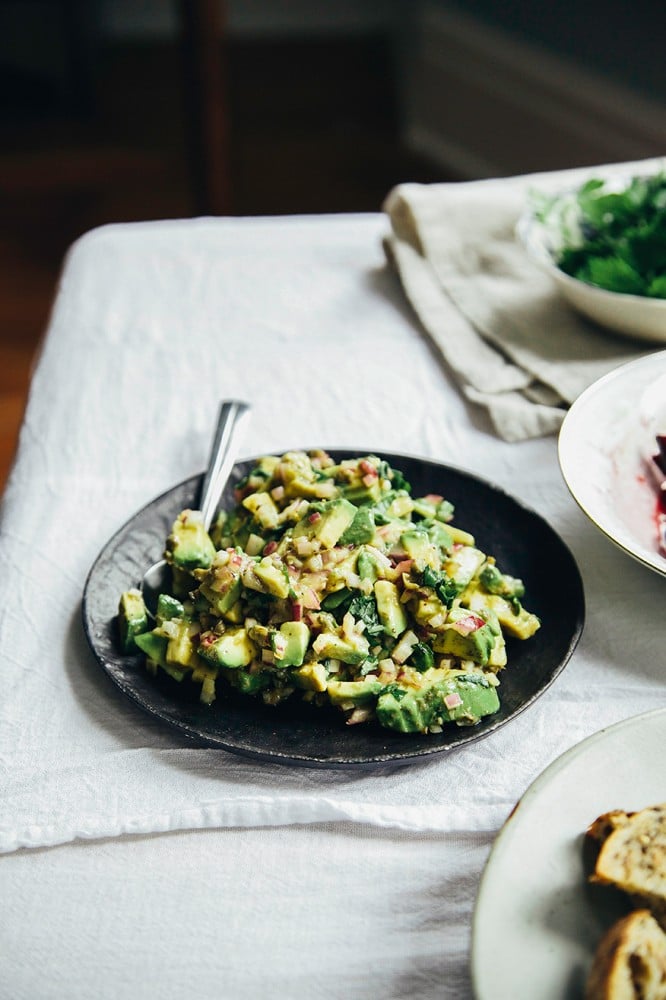 It's incredibly rare that Laura creates a recipe that I'm not impressed by. But this avocado tartare? I can't even.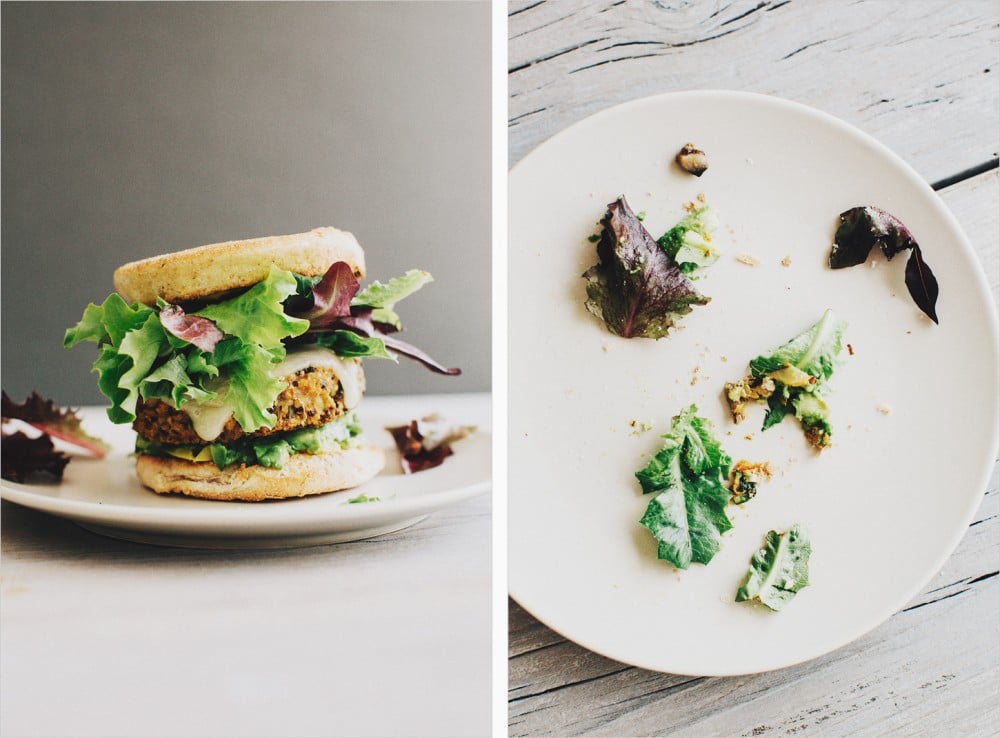 I've made quinoa burgers in the past, and as lovely as they were, it took quite a while to get them to bind properly. So I know it's not an easy task, which makes Sara's vegetable and quinoa burgers all the more impressive.
Reads
1. Here on this blog, I try to put my most confident foot forward. This isn't to say that I hide vulnerabilities; I talk about them at length when I write about my eating disorder past, and lord knows I shared plenty of them during my post-bacc. But I do my best to muffle some of the day-to-day low self esteem stuff: feelings of unworthiness, criticisms about my appearance, and glimmers of what is now popularly known as "imposter syndrome." I used to put myself down all the time, and it's a habit I've tried to curtail (except maybe when I'm in the company of my nearest and dearest), because I know that it sets a poor example, that it wears on the patience and goodwill of loved ones, and most importantly because it's simply not how I want to be. But these feelings run deep, and old habits are hard to break.
Anyway, this is all a long preamble to saying that I enjoyed this interview with Anneli Rufus, author of Unworthy: How to Stop Hating Yourself. In particular, I was intrigued by her description of "negative narcissism":
There's a certain negative narcissism aspect to having low self-esteem. People who totally adore themselves are hard to love because they only see themselves and it's hard for them to care about you. But people who hate themselves are also hard to love because they, too, are so self-absorbed that their own needs and miseries obstruct their view of another person. You can't see into someone else's heart if you are so wrapped up in yourself. If you're sitting there, sobbing on the bed and there's someone beside you saying, "But I love you," and you reply, "No! I'm so worthless!" you're basically saying 'screw you' to that person. If we can have compassion for ourselves, then we are inviting ourselves to have compassion for others, which makes relationships fairer and more equal.
While I can't say that my self-loathing has ever eclipsed my appreciation of love (romantic or otherwise) in a way so dramatic as the theoretical exchange Rufus describes, I can relate to the idea of a self-absorption that comes of being overly self-critical. It reminds me quite a bit of the self-absorption that characterizes eating disorders: it's rooted more in self-destructiveness than in self-celebration, so it my not come across as narcissism in a traditional sense. But it consumes emotional energy and attention in ways that can shut others–and the world–out. For me, recovery has been all about stepping out into the world, rather than allowing my fears and insecurities and perfectionism to keep me isolated. Like many people, I suspect that I'll always be self-critical, and I suppose I ought not to make things worse by feeling overly guilty about it. But I can certainly afford to expend less effort criticizing myself, and to be less vocal when I do.
2. I'm sure I'm not the only vegan woman who has been warned–outright or subtly–that veganism won't be sustainable through old age. If you've ever had this concern, or heard similar skepticism, you'll enjoy Sharon Palmer's excellent post on vegetarian diets for older women (with lots of feedback from the wonderful Ginny Messina).
3. In honor of Mother's Day, a cute little post from the staff of Bon Appetit, featuring bits of kitchen advice that their mothers gave them. My favorite?
"I've said it before and I'll say it again: Biddy says, "A peanut butter and jelly sandwich tastes really good when someone else makes it for you." Essentially, it's the thought that counts." —Dawn Perry, senior food editor
Yup. If five years of writing about food, making food, daydreaming about food, photographing food, and sharing food has taught me anything, it's that all of the cliches about how love is the most important ingredient of all are true.
4. Not sure why, but I found this video, in which photographer Isa Leshko discusses her series entitled "Elderly Animals," incredibly touching. Learn more about Isa and her work at IsaLeshko.com.
5. My friend Rose has profiled four incredible young women who emerged from the foster care system–often with enormous odds stacked against them–with an "astonishing capacity for forgiveness, breathtaking resilience, and an irrepressible ambition to define their own lives, rather than let them be defined by what's been done to them."
I can't imagine a better way to commemorate Mother's Day than with a reminder that, with or without the presence of traditional family structure, human spirit is resilient, compassionate, and capable of meaningful, loving connection.
Have a lovely evening, all. See ya tomorrow.
xo