Happy Sunday, all. It's been a long and tough week for everyone, and I hope you're all finding small ways to rest and soothe your nervous systems.
I don't really have much to say that hasn't been said about the current crisis. It's really frightening, but it's important for us all to keep calm even as we're taking all possible precautions. My heart aches for those affected directly, but it also swells up each time I hear about an act of kindness or heroism in the midst of all this.
Social distancing has brought up mixed emotions: on the one hand, gratitude for my introversion and independence. Gladness to have a lot of friendships that exist over distance and with social media/email as a medium already, so that the focus on virtual connection doesn't feel too jarring. Even so, some heightened awareness of my solitude. The mood shifts around from day to day. I'm keeping busy with work, reading, some household tasks I've been avoiding, and some self-work I've been avoiding, too. This is an opportunity, however unwanted, to turn inward.
If there's anything I can do to make this space more comforting, I hope you'll let me know. I've been asking about this on Instagram stories, too, and I suspect I'll share some fun cooking content, tips on easy pantry meals, etc. Feel free to follow along there or to request some content or recipes here. Cooking is a good way to stay grounded. I'd love to help.
On that note, here are some recipes I've been bookmarking for my own domestic time.
Recipes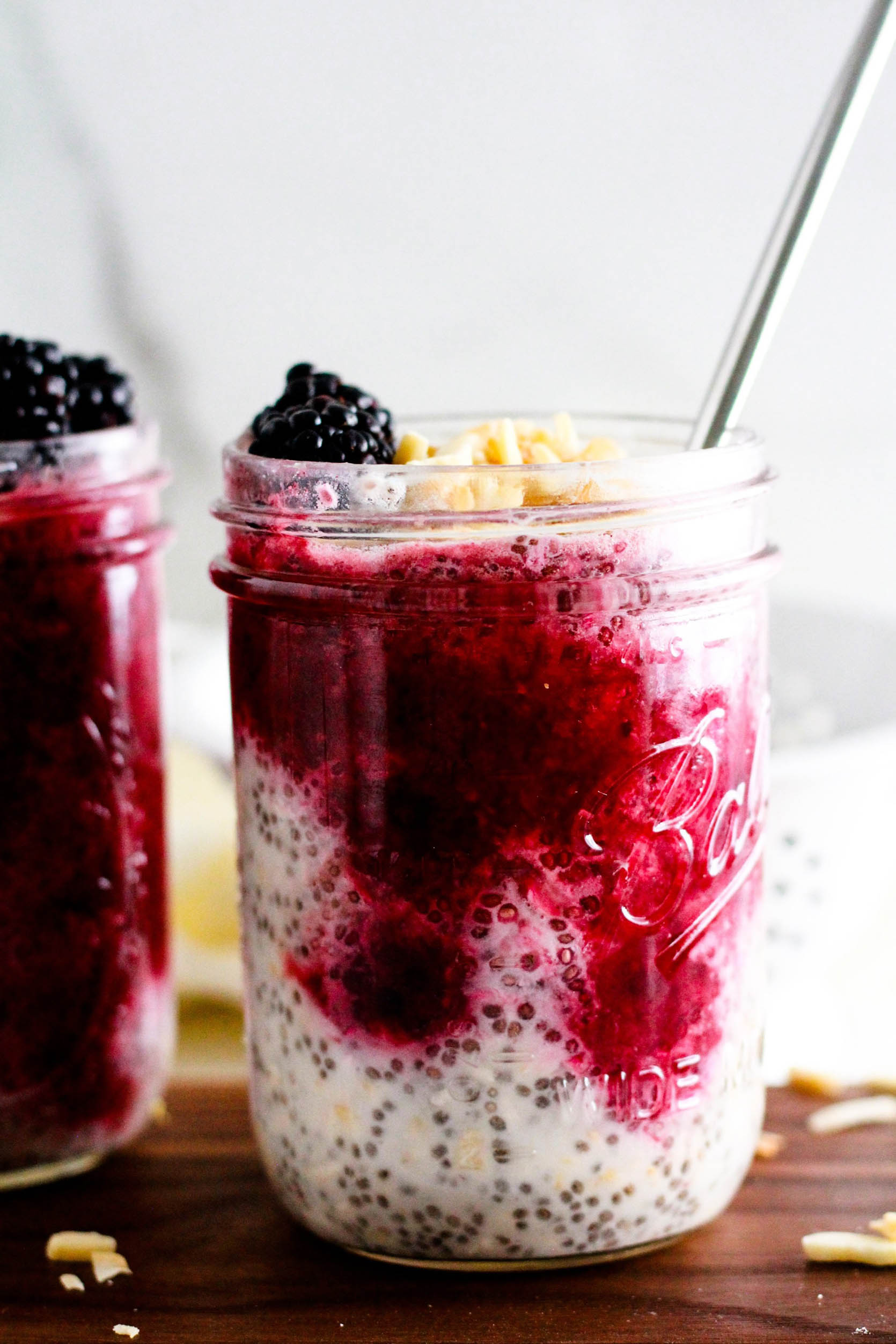 A vibrant and beautiful overnight oat recipe, made with sweet and tart blackberries.
Love the looks of this cilantro pesto pasta with roasted carrots. I always forget to make pesto with herbs other than basil!
Vegan cottage pie cupcakes are one of the most adorable recipe ideas I've seen in a while.
A vibrant and refreshing idea for a light bite: mango quinoa lettuce wraps with curry dressing.
Finally, it's a good time for baking projects, and these pear turnovers are calling my name.
Reads
Just a quick note: I know many of us are trying to be mindful of our media exposure and information-gathering right now. Because there's a lot of great reporting being done already on COVID-19, and because I'm sure you're all finding your own ways to stay informed, I'm consciously focusing on links this about anxiety management, self-care, and coping, rather than on statistics, news, or direct information. 
1. Psychologist Maggie Mulqueen speaks to NPR about coping with anxiety during the COVID-19 crisis (I also liked this interview).
2. Camaraderie, connection, and resilience during the crisis.
3. Anyone else thinking about decluttering? I'd love to use my extra time at home to tackle this, but I get totally overwhelmed by the idea of spring cleaning. I like these five simple tips as starting points for creating a more open living space.
4. This is a good time for baking projects! I recently wrote about new and well-loved vegan butters for Food52, and that led me to making my first ever batch of vegan croissants. The recipe reads like a short novel. But if you take your time, work slowly, and enjoy each step, the results are so rewarding.
5. Finally, my friend Maria wrote a beautiful post about the process of postponing a family gathering right now. It echoes what many of us are dealing with when it comes to making decisions about whether, when, and how to gather. May we all do what we need to do right now, so that we be present and well for each other when the crisis passes.
Take care of yourselves and each other. I'll be back with a pantry-inspired recipe soon!
xo