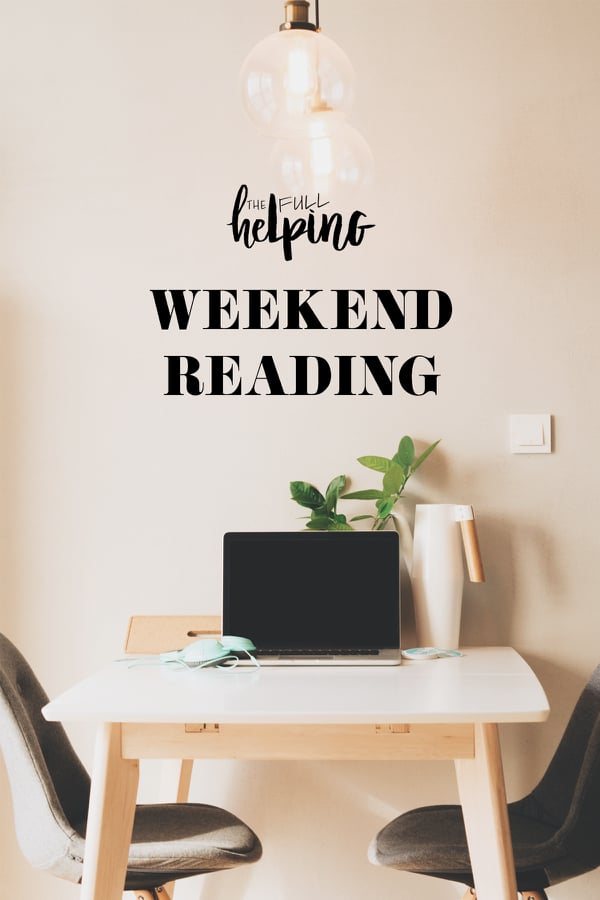 I can't believe it's already June—it seems as though last August was only yesterday, and I was staring down the long road of the dietetic internship. Everyone assured me that the year would fly by, and in the aggregate it has, though some of the rotations have felt endless. My current rotation is one of those, which makes the DI finish line of late July feel farther away than it is.
The only way out is through, so until this rotation is behind me, I'm taking it one day at a time—and celebrating the completion of each week. I'm also taking a posture that's completely new to me, which is one of not trying too hard.
Trying too hard is one of my specialities. There are times when it serves me well; in the past, it was an asset to me as a student. Sometimes it pays off in my professional life. It's probably, occasionally endearing to my loved ones.
A lot of the time, though, trying too hard is just what it sounds like: too much. It means that I blow out my energy reserves more often than I need to. It means that I get done whatever needs doing, but all of the time I spent obsessing and fixating on the particulars is sort of a sunk cost—no one knows, no one cares. Trying too hard in relationships, meanwhile, can be alienating to other people. It comes across as controlling, which in my case, it often is—my persistent illusion that I'm solely responsible for (or to blame for) dynamics that involve two people.
It's easy to talk about letting go of perfectionism, overreaching, and trying too hard, and it's really difficult to actually do. When control has become a source of strength and identity, and maintaining control has become mixed up with "hard work" that verges on overextending nearly all of the time, it's hard to imagine what a proportionate amount of effort even looks like.
I'm issuing myself a challenge, though—the challenge of giving things only as much effort as they merit, and not more. It'll be pretty interesting to see how it unfolds in various dimensions of my life. For the time being, I'm applying it to my current work situation. I'm not slacking off, but I'm not going above and beyond to "fix" an inherently vexed scenario, either. I'm giving it a level of effort that feels proportional.
This feels incredibly liberating, if a little scary. It makes me notice how often I give too much—and when I say that, I don't mean giving my best and more to pursuits that are truly worthy, meaningful, and important. I mean squandering my time and energy on stuff that doesn't need 110% of my efforts, the consequence of which is having less stamina for the things that really matter.
With two more weeks of this rotation to go, we'll see how this little experiment unfolds. I'll let you know. For today, I wish you a week a week of well appointed energy. Here are some recipes and reads.
Recipes
Just in time for summer cookouts and gatherings, Lauren has created a delicious and hearty cheeseburger pasta salad.
I love the looks of Marly's green monster hummus—so perfect for using up fresh herbs this summer.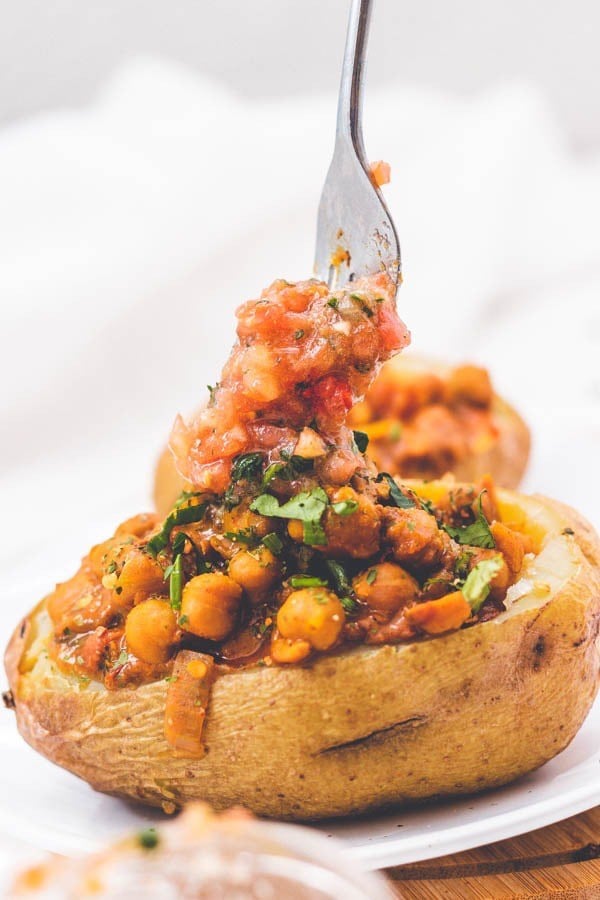 This spicy chickpea stuffed potato skins are just about the definition of wholesome comfort food.
I've never made, or even tasted, Takikomi Gohan, but this vegan spin on the Japanese recipe looks so good.
For dessert, Tieghan's chocolate covered creamy peanut butter cup bars look insane.
Reads
1. A firefighter's thoughtful, eye-opening essay on climate change and the rising threat of wildfires in the west.
2. I really like professor Sheena Iyengar's three questions for helping to make meaningful career choices.
3. A brave, self-aware essy on OCD, and obsession in general, as a double-edged sword.
4. I'd never given thought to how cancer treatment might be retraumatizing to those who have experienced sexual abuse, so this article—which is sensitive and thought-provoking on many levels—gave me much to consider, especially as I prepare myself to enter a helping/healthcare profession.
5. Finally, I was touched by Barry Eisenberg's op-ed in the New York Times on lessons he learned from his 106-year-old Aunt Doris.
I wish you a good start to this first week of June. I've got a birthday on Friday, which I'm having mixed feelings about. But I guess that'll give me something to write about 😉
xo