Happy Sunday!
It's been a busy, hot week here in New York. I had a full weekend of recipe testing planned, but the plans changed on Friday when I had a little kitchen accident and ended up with a bunch of stitches in my right thumb (note to self: take better care with the mandolin slicer).
Fortunately, it's healing nicely, and I've managed to get a little cooking done in spite of things. I'm having a lot of fun testing recipes for the new cookbook, in spite of the fact that it's a very humbling process!
Until my cooking is in full force again, I can soak up some visual inspiration from these talented bloggers.
Recipes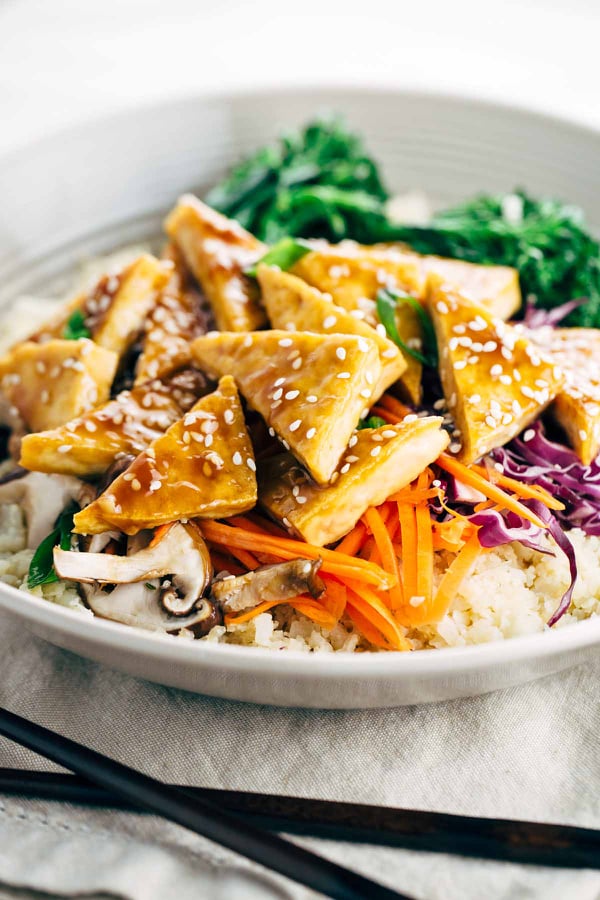 Jessica's teriyaki tofu bowl with cauliflower rice is bright, colorful, and full of flavor. Easy to make, too. I'd probably opt for regular rice in place of the cauliflower rice to make it a little more filling, but the cauliflower rice is nice and light for summer.
I already love the combination of sweet beets and earthy, nutty farro. Kayley takes that combination to a new level by also adding summery blueberries and arugula.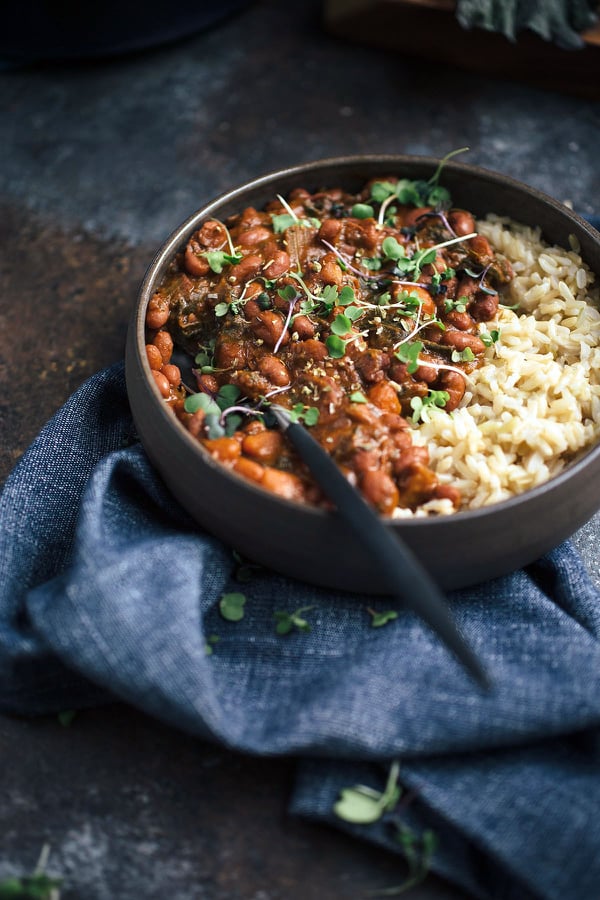 I've been drooling over Shelly's smoky vegetarian red beans and rice. It's such a simple combination, but I could have rice and beans almost every day, and this particular recipe seems to involve the perfect combination of spices and just the right amount of simmering.
I've used stinging nettle infusions to help with my outdoor allergies in the past, and I loved learning about their healing properties. I have yet to try cooking with them, though, and when I do, I think Renee's creamy vegan nettle soup will be where I start! This is such a nourishing bowl of food.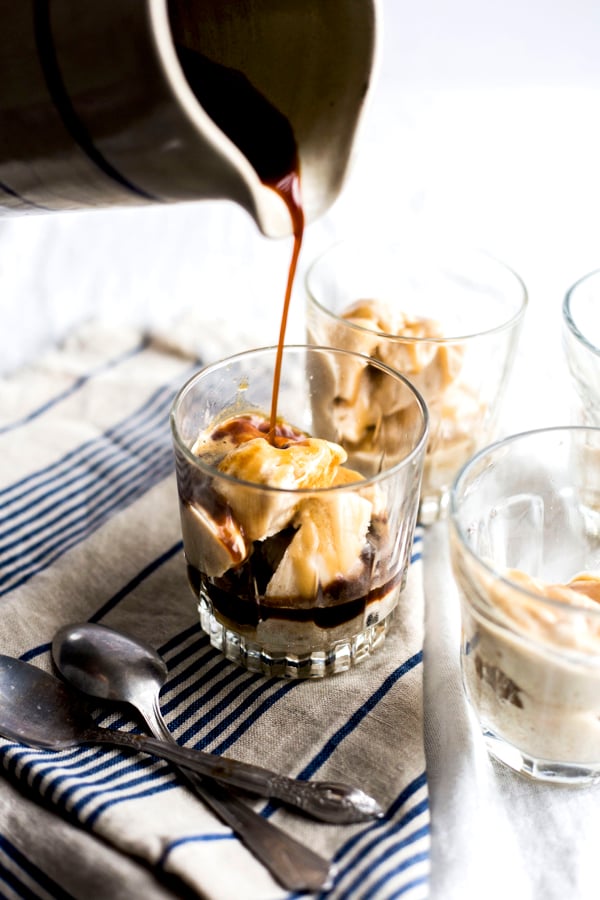 And for a little dessert, I love Erin's ridiculously easy bananas foster affogato. A nice cream base keeps the recipe super simple, and I love the addition of vegan caramel sauce.
Reads
1. The heartbreaking death of Harambe, the endangered gorilla shot at the Cincinnati Zoo after a 4-year-old fell into his enclosure, has prompted a great deal of understandable public outcry this week. It has also sparked some interesting conversations about animal rights, and there are two articles I thought were particularly worth sharing.
The first is Dylan Matthews' powerful and hard hitting statement about how this event–which is undoubtedly a tragedy, but arguably no less tragic than the mass scale, violent murder of animals that occurs daily within our food system–reveals deep hypocrisy in our treatment of animal suffering.
2. The second is Lori Gruen's intelligent and articulate critique of zoos. Gruen argues that, if a culprit can be identified in this tragic event, it is the zoo system itself, which "warp[s] our understanding of these wonderful beings and perpetuate the notion that they are here for our purposes."
3. Another smart and well-argued article about how doctors' excessive focus on weight loss–which is to say, focus that crowds out nuanced dialogs about healthy lifestyle and overall wellness–can harm patients. Yes, maintenance of a healthful weight is one way to reduce certain medical risk factors. But weight does not always correlate with good health or a healthy metabolic profile, and beyond that, weight and BMI are famously imperfect screening tools. A recent analysis published in the International Journal of Obesity found that health risks for about 75 million Americans are misclassified by their weight category.
This study and other research compels author Sandra Aamodt to conclude, "it's time for doctors to stop using weight to judge the health of the people under their care. To do so is both lazy and ineffective."
4. Also on the topic of medicine and health care, a sensitive, heartfelt meditation on end-of-life healthcare decisions from the perspective of an emergency room physician.
Author Eric Snoey describes end-of-life patient care as being particularly complex because it underscores questions about the role of doctors. Are they meant to intervene at all costs in order to preserve life, or is it sometimes their job to help ease a patient's transition out of life? Or, to use Snoey's language, are they stewards or soldiers? This is never an easy topic, but Snoey handles it with care.
5. Finally, Food52 editor Caroline Lange has written a smart meditation on farmers markets and the true cost of food. Truthfully, I don't always shop at farmers markets, in spite of having numerous options at my fingertips and tremendous appreciation for what they do and offer. It's often the case that I don't want to plan two grocery runs (one for produce, one for pantry items), and sometimes the cost really does feel like a deterrent.
But, as Caroline notes, the fact that grocery store food is often artificially cheap contributes to many problems in our food system–including consumer expectations of cost that create resistance to organically and ethically produced food in the long run. This is a complex issue, and farmers markets are certainly not an option for everyone–especially since they're only open for short periods of the year in certain communities. But there's something to be said for recognizing that the prices at farmers markets, in spite of sometimes being higher than the prices at supermarkets, reflect value that includes taste, freshness, and supporting what is often a healthier and more conscientious approach to growing food.
And that, friends, is that. I'll be returning with a menu plan Monday post tomorrow. It has been a while, and I'm looking forward to it.
xo