Last weekend I was in upstate New York, where my oldest friend's parents have a home. It's a very special place for me, a place where I spent a lot of time as a kid and young adult.
I've celebrated weddings, graduations, and one memorial service in that home. When I think back on the most formative experiences that I had as a young person, many of them are linked to Chatham.
Thanks to Covid and the fact that Chloe lives in another part of the country, it had been a long time since I'd been up there. It was so special to watch Chloe's two-and-a-half-year-old daughter exploring the trees and flowers and shaded spots that are familiar to us from growing up.
Chloe's now a mother of two, something that's been true for almost three years but still feels a little surreal. Our parents have entered a new phase of their lives. Chloe's childhood dogs are gone, though I can almost hear their footsteps and barks when I enter the house. I felt nostalgia and the strangeness of being in a beloved childhood place as an adult.
When I got home on Sunday night, I was simultaneously aware of how different things are around me and also how much my own life seems to stay the same.
Of course there's a lot about my inner experience that's different from how it was when I was younger. But while my friends' lives are structurally quite different from the lives that they were living ten years ago, a day in my life today could easily be mistaken for a day of grad school, or a day in my twenties.
Except that I now have a couple more gray hairs and significantly more hangups 😉
It's an interesting tension, my desire for life to remain the way I remember it being and at the same time become completely different. I know it's all an expression of resistance to the this moment, to things being as they are.
The wise thing would probably be to spend the rest of this day cultivating more gratitude and acceptance of the present.
But this is an honest space. Today, honesty means acknowledging being stuck. It was hard to travel home last Sunday, walk into my front door, and be confronted with the cookbook I can't finish, the frustration I feel with myself, the fact that personal change is as difficult and slow-going as it is.
One day at a time, right? Wherever you find yourself on the spectrum of acceptance and resistance today, I hope you'll settle into that place with compassion. I'm trying to relax into it, too.
Happy Sunday, friends. Here are some recipes and reads.
Recipes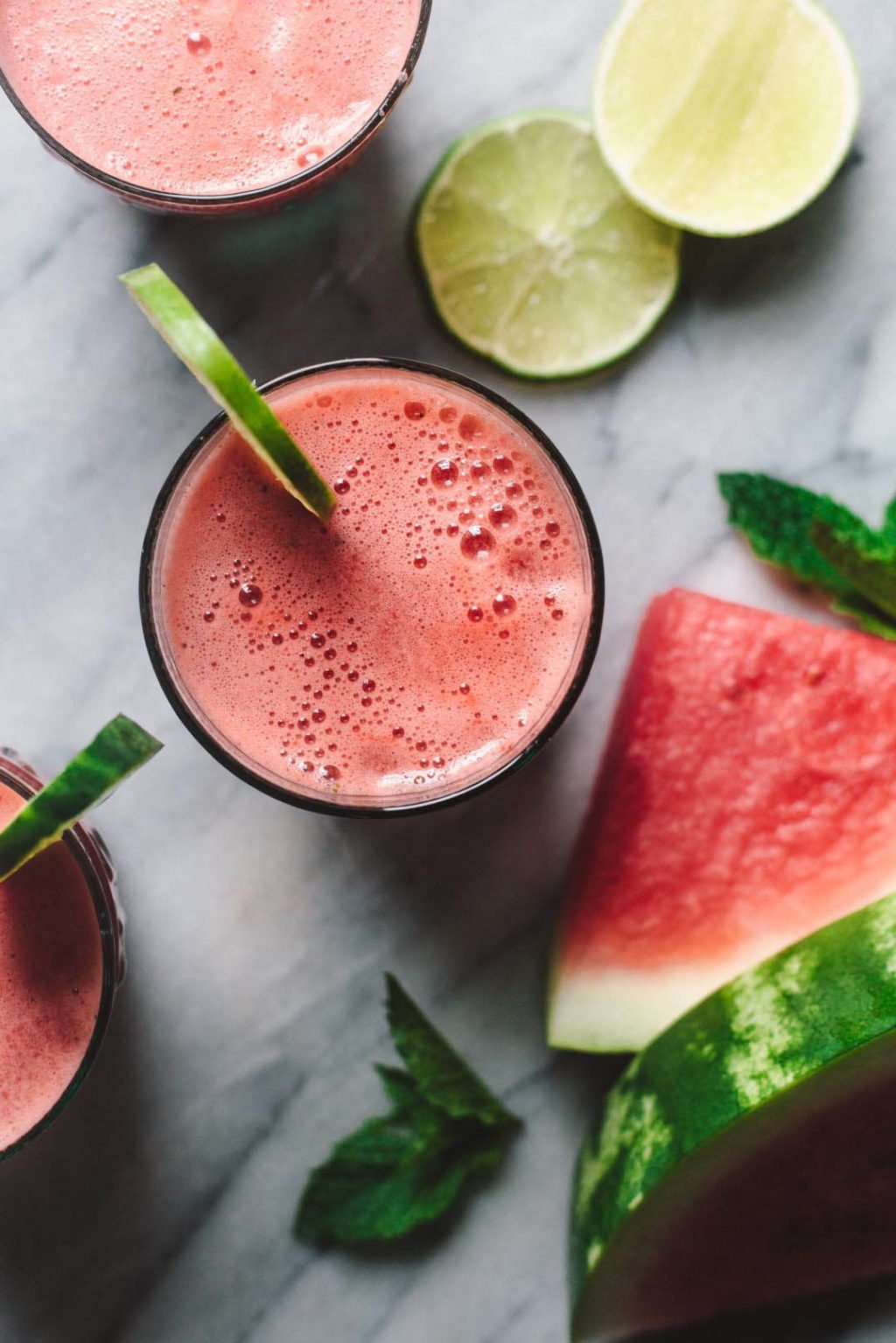 I keep eyeing Sophie's watermelon mint limeade as New York City battles the current heat wave.
I can never get too many quinoa salad recipes.
A bright, beautiful looking beet burger.
I love the simplicity of Jake Cohen's one pot creamy spinach pasta—and it's perfect for using up bunches of summer basil.
Anthea's gorgeous strawberry cheesecake is on my list of things to make before strawberry season is behind us.
Reads
1. Novelist Jesmyn Ward lost her husband, the father of her children, to Covid this year. Her essay about his death is so powerful.
2. I don't follow baseball, but I thought this story about Tray Mancini's recovery and comeback after treatment for colon cancer to be pretty amazing.
3. On the same topic, reporting on colorectal cancer hotspots in America.
4. Trauma-informed patient care is as essential in dietetics as it is in every branch of healthcare. This article is a good primer, and it provides more resources for those of us in the field to learn from.
5. Finally, it's National Ice Cream Day! And vegan ice cream is leading the way.
Sending love from hot and humid New York. Have a restful day.
xo