There's this chocolate cake recipe I've been working on for the better part of two years.
The recipe is intended for the cookbook I'm still working to complete, though I was playing around with versions of it even before the book became a reality. Like most cakes, it has required a lot of tinkering, but I've probably iterated it more than any other baking project that I can remember. At one point this past summer, after tasting maybe eight or nine versions, my mom started to refer to it simply as "the cake."
I finally reached a point in the cake trials where I felt happy about my progress. I was glad to write the recipe down and be done with it.
And then, in the last few weeks, I started to doubt the cake. I won't bore you with all the details, but criticisms included worry that the frosting was too bitter or not quite creamy enough, unease about the cake portion being too dense, and overall concern that the recipe might be too time-consuming. (As if anyone making a layer cake expects it to be quick?)
This all happened in my head, mind you. I hadn't even made or eaten the cake in at least a couple months. It's my habit to self-criticize when I'm stressed, so I wouldn't be surprised if the past couple weeks have made me prone to nitpicking.
I became so discouraged that I decided to pull the cake from the cookbook manuscript altogether. When I told a colleague about this, she invited me to reconsider. She even mentioned that she had an upcoming birthday celebration and would be happy to test the cake for it. She'd have a celebratory dessert, and I'd have some outside feedback.
My colleague loved the cake. She had a few small suggestions, but basically she thought it was great the way it was. According to her, all of my experimentation had paid off.
It all goes to show how difficult it is to be objective about anything when we've been sitting with it, alone, for too long. I find this to be true of most work projects. After enough time and in the absence of other perspectives, I lose my ability to see things clearly.
This tiny anecdote also reminds me how powerful—and how totally off-base—our thoughts can be. Even though I love this cake, my mind somehow managed to convince me that there was something very wrong with it. My self-doubt got the better of me, and I was suddenly ready to abandon a recipe that I'd been working on, slowly and lovingly, for months.
Someone recently reminded me that it's not my job to test a bunch of recipes that are fantastic the moment that I cook them. It's actually my job to make a bunch of recipes that are flawed, so that other people won't have to. The two or three or ten versions of a recipe that don't turn out are as valuable as the one that does.
My recipes aren't flawless even by the time they end up on the blog, of course. Long after I hit "publish" on something, it's not uncommon for me to try it again and realize that it could be better, which is why I try to update old stuff. Whether it happens sooner or later, the process of fine-tuning isn't failure. It's actually the point.
Funny how one can learn so much from a cake. This week, I'm inviting myself to remember that iteration is as important as the moment when you know in your gut that you've done enough. And when that moment comes, it's time to let go.
Happy Sunday, friends. Here are some recipes and reads.
Recipes
'Tis apple butter season, and Jocelyn's slow cooker recipe looks perfect.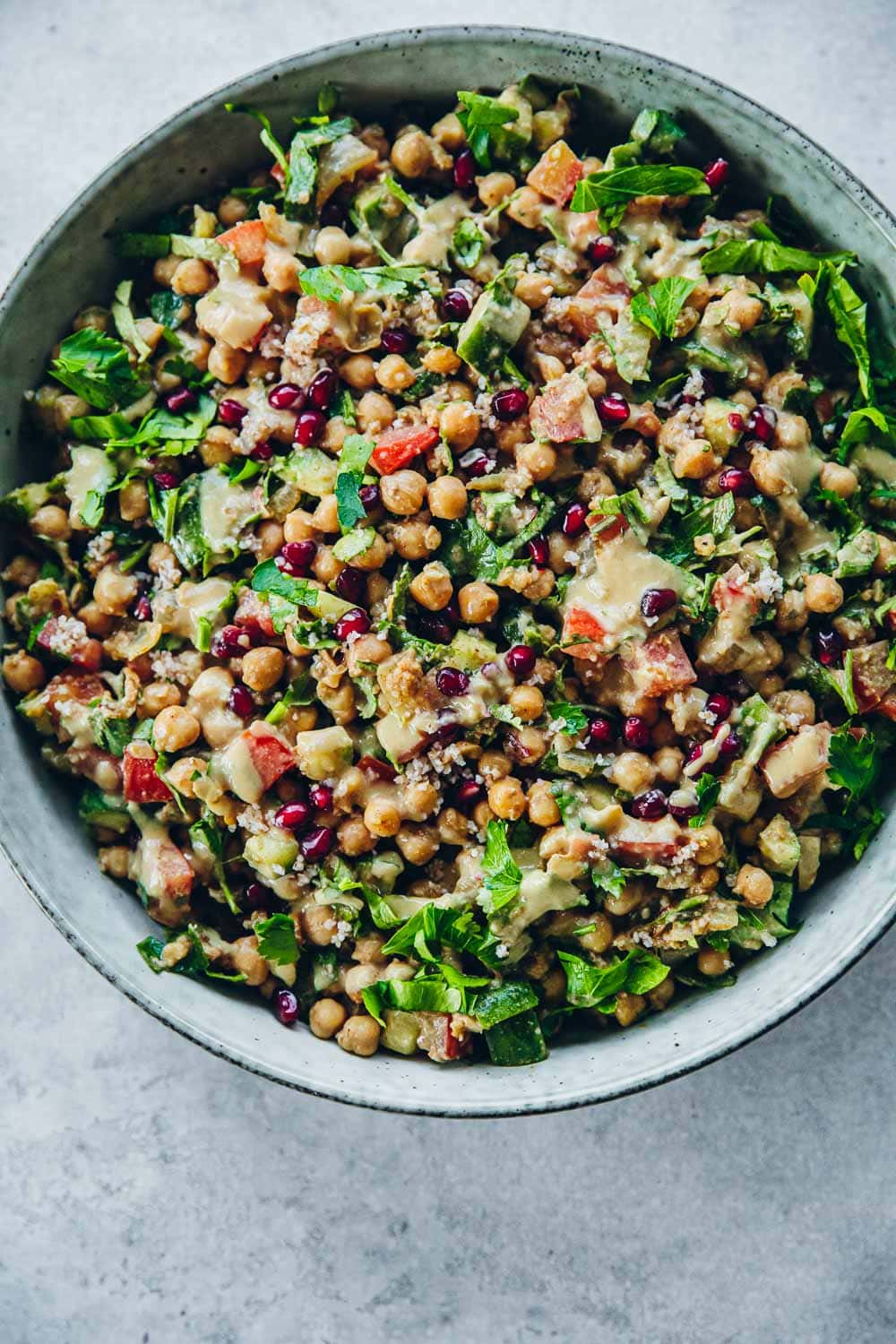 I love this vibrant falafel chopped salad (reminds me of this falafel fattoush).
Is there such a thing as too many butternut mac n' cheese recipes? Nope.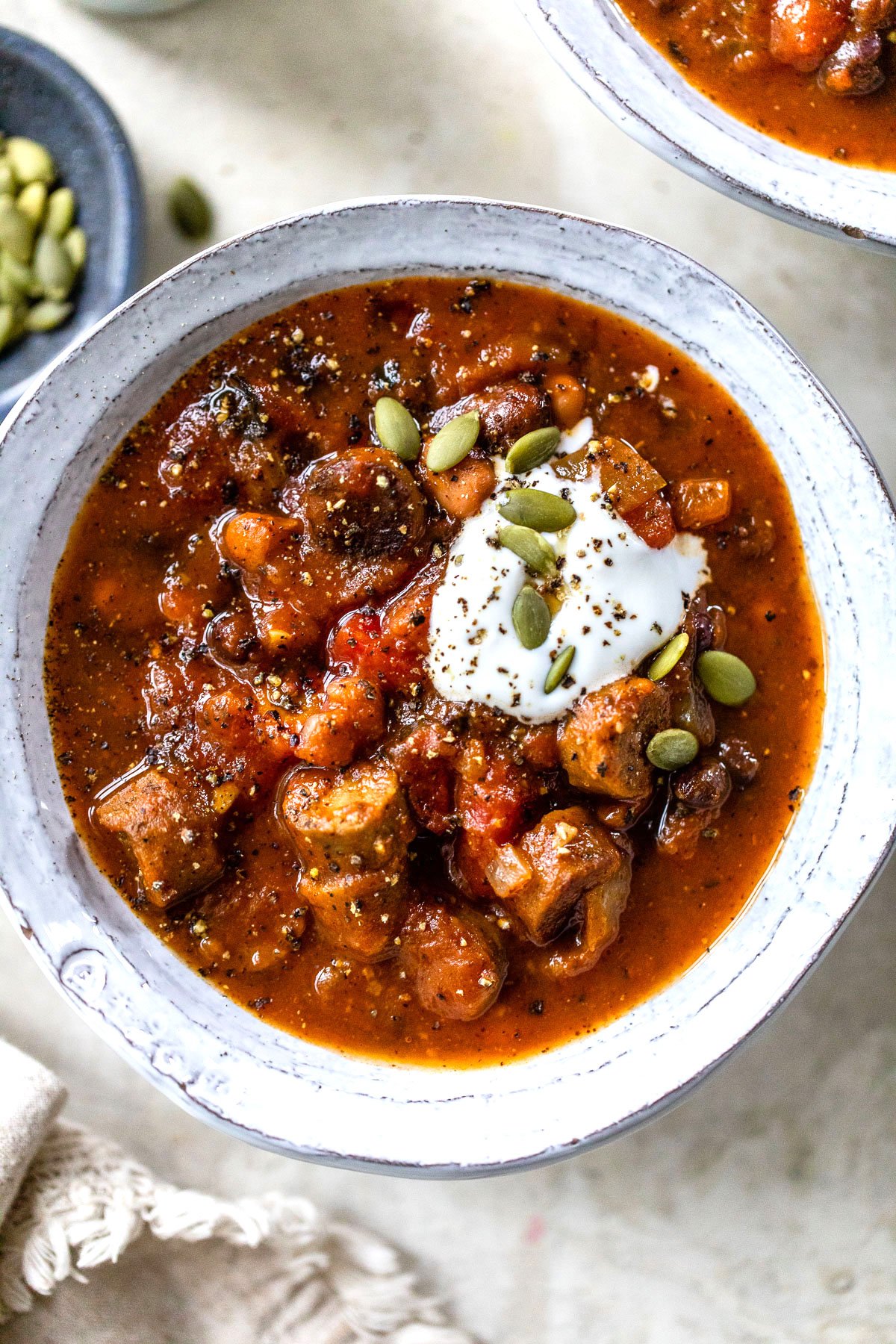 Such a hearty bowl of pumpkin chili.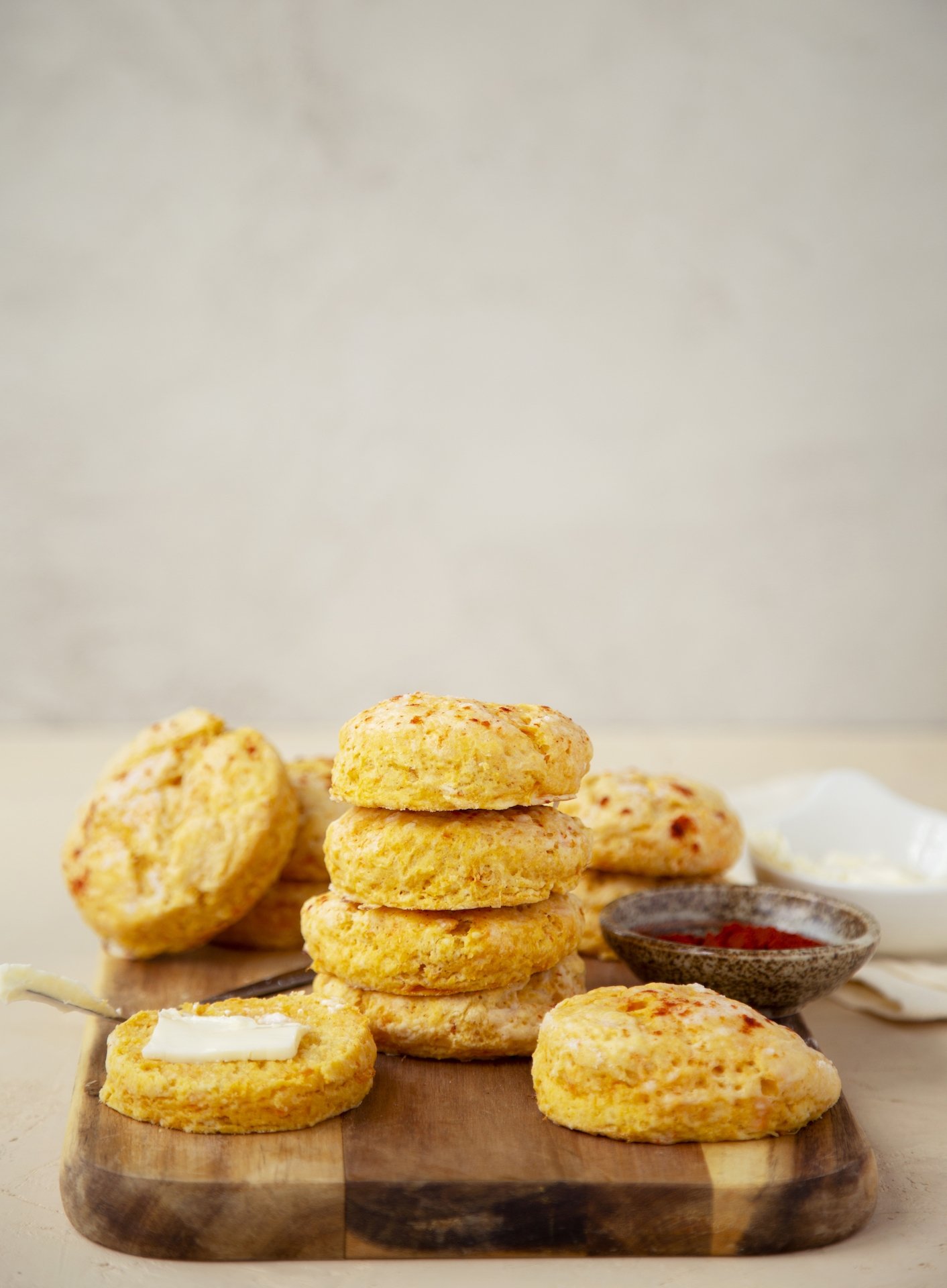 Can't wait to make Joy's sweet potato biscuits with vegan butter.
Reads
1. I've worked with women who have uterine fibroids, and I know from my connection to them that healing can be complicated and very difficult to talk about. I love how graphic artist Aude White and writer Alanna Okun came together to tell a poignant story about fibroid healing here.
2. Every time I read a lot about climate change, I slip into a state of anxiety and despair that can sometimes make me withdraw from the news altogether. When this happens, I feel guilty about tuning things out. I haven't yet figured out how to stay informed and aware without getting overwhelmed. I really appreciated this perspective on how climate scientists cope with their own sensations of frustration and hopelessness.
3. How emotions can change the shape of your heart.
4. An interesting interview that sheds light on how friendships were rekindled across distance during Covid.
For me, the early months of quarantine did lead to a lot of texts and messages with friends whom I hadn't talked to in a while. I enjoyed those communications and the sense that the whole world had become more virtually connected than usual.
By the end of 2020, though, I ached to hug and see my friends. I knew that visits would be the first thing I did after getting my vaccine, and I spent this past summer acting on that. I like this quotation from the article:
Pandemic or not, I think about nonphysical connections as seeds for potential future physical connections—things that can blossom.
5. Is embracing rejection the secret to overcoming one's fear of it? Maybe. At the least, I've often read that placing oneself in a position to be rejected is one of the most effective ways to overcome the paralysis of self-doubt.
It's a big ask, intentional rejection seeking, but I like the way columnist Eleanor Gordon-Smith argues in its favor. I especially appreciate the way she writes about what happens after something you fear comes to pass. She says,
When we're preoccupied with fear, we spend so much time bracing for the moment when the bad thing happens we forget that there has to be a moment right after it, too.
Inside that subsequent moment I've found some of the wildest, silliest, most affirming sensations I've ever known. There is a thrilling uncorking that happens when a fear is realised – a red wine wash of giddy adrenaline. It's the realisation that the dreaded thing happened and you're still alive. I'm still here! I'm still here!
I know that strange exhilaration well. I wouldn't say that it applies to all of my experiences of having something scary happen and living to tell the tale. But it applies to a lot of them.
I also like the way that Gordon-Smith frames "racking up rejections" as a way of acknowledging that rejection is painful but we're equipped to bounce back from it. Or, as she puts it:
You don't have to stop being scared . . . But your fear doesn't get to be bigger than your goals – and the more encounters you have with it, the more you can teach it that it isn't bigger than you.
Wise words.
Today marks one year since my godmother passed away, which feels difficult to believe—I remember getting the news as if it just happened a month or two ago. I don't think that I or anyone needs another reminder that life is precious after 2020 and 2021. Nonetheless, it is a reminder for me, and a powerful one at that.
So, off to embrace the remaining hours of this Sunday. Wishing you a peaceful night.
xo