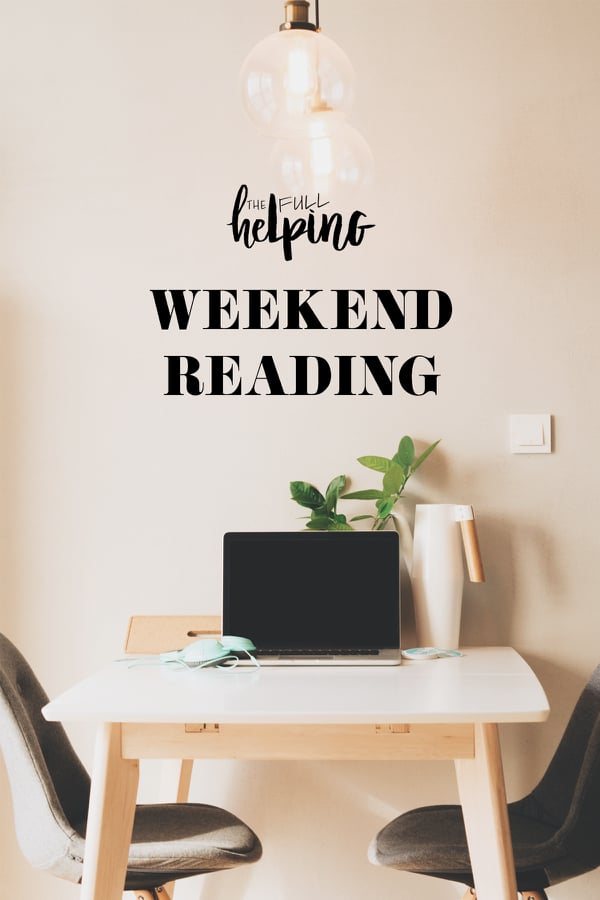 I wrapped up my summer coursework this week, including my Program Planning class, which was not exactly what I thought it would be. I was expecting us to spend a lot of time writing guides, studying policy, and reading briefs and papers, as we have in other classes that are geared toward public health initiatives.
Instead, we spent nearly the entire class discussing Ann Fadiman's The Spirit Catches You and You Fall Down. It's a book I read a long time ago, because it was published by the publishing house I worked for. I admired it then, but it had special relevance to me this time around because I'm reading it as a person who plans to do work in health care.
If you haven't read it, it's a work of narrative non-fiction, the true story of a family of Hmong immigrants, the Lees, who are living in Merced, California. When the Lees' daughter, Lia, develops a serious form of epilepsy, the family is forced to contend with an American healthcare system that is by turns ignorant and intolerant of their own approach to illness and healing. The Lees understand Lia's disease differently than do her emergency doctors, and the miscommunications that result from this juxtaposition of worldview are at least partly responsible for Lia's ultimate deterioration as a patient.
The class was framed as asking us to consider the importance of cultural sensitivity and culturally-relevant healthcare interventions, and it did. The book makes clear that Lia's physicians are caring, competent, and invested in her well-being, but they're limited in their capacities as healers because they can't seem to look beyond their own training. The Lees place Lia's illness in a metaphorical context that shapes completely their hopes for her course of treatment; by not taking the time to explore this context, Lia's doctors miss an important opportunity to create a care plan that will be as acceptable to her family as it is to them.
Beyond its immediate relevance to the clinical care process, the book seemed to echo some of the larger issues and themes I confront all the time in day-to-day nutrition counseling. When I started this work, I felt certain that my job would be to make diagnoses (the "PES" statements that all dietitians in training spend so much time learning) and then to dispense guidance—in other words, to behave as an expert.
While I understand that people will ask me to share knowledge and expertise, I'm also coming to realize that nutrition work, at least as I hope to practice it, will probably be more collaborative than advisory. My professor for this class noted to us early on that the course is shaped by his observation that people generally have a good sense of what is best for them and should be trusted to act accordingly, whether or not they've found themselves in the role of being patients who are asking for medical care.
I agree. I'm always struck by how much my clients already know, not in the sense of nutrition knowledge (though they usually have a lot of that), but in the sense of having a strong intuitive understanding of what their challenges are, what their health struggles mean, and what will be the best path toward enhanced well-being. My job is usually to provide support and understanding as a client clarifies his or her own goals; I do my best to be informative and practical along the way, but I'm not the one who sets our priorities, and I think that's as it should be.
I'm also reminded of how important it is to retain a capacity to see beyond my own understanding, to welcome in subjectivity and difference. This can be difficult to accept if one has spent a lot of time in training, committing knowledge and best practices to memory.
I believe that nutrition is a science and that I have a responsibility to share evidence-based guidance, especially when I'm communicating publicly. But while nutrition and medicine can be categorized as sciences, healing and self-care can't be: they're highly complex, personal processes that are profoundly influenced by a person's story. This is why the field of narrative medicine is so interesting to me: it acknowledges that our subjective histories, experiences, and ways of seeing will inevitably come to bear on how we experience illness.
What all this suggests to me is that there's a big difference between guidance that's intended for a lot of people—the kind of suggestions one might put in an article or fact sheet—and the interpersonal, one-on-one work of individual nutrition counseling. It's not only my job not only to ask about symptoms or day-to-day nutrition challenges, but also to ask questions about what a person's experience with food or with illness means to him or her. What would he or she categorize as an improvement or step forward? What would a desirable diet look like, and why? What would "healing" look like?
I suspect it's difficult for many healthcare practitioners and aspiring practitioners to strike a responsible balance between exercising professional judgment and also respecting patients' own experiences—at least when disagreements or differences in understanding come up. Rather than reinforcing my sense of proficiency, my courses are training me to be more attuned to my future patients' expertise about their own bodies, which is a welcome surprise. It comes at a time when I'd come to envision my current and future work as being comprised of dynamic, dialog-driven partnerships, rather than consultancy. All the better me, because it means I'll learn so much from the people I work with. I already do.
If you haven't read The Spirit Catches You, I recommend it, not just for practitioners and patients but for anyone who's hoping to better understand how personal narrative intersects with health and illness. I'm glad I revisited it. And apart from that, I hope you'll enjoy the reads (and food!) this week.
Recipes
Later this week, I'll be sharing an easy flatbread recipe from Izy Hossack's awesome new cookbook, The Savvy Cook. For now, I'm just going to stare at/appreciate her beautiful vegan chilaques with cashew/coriander cream.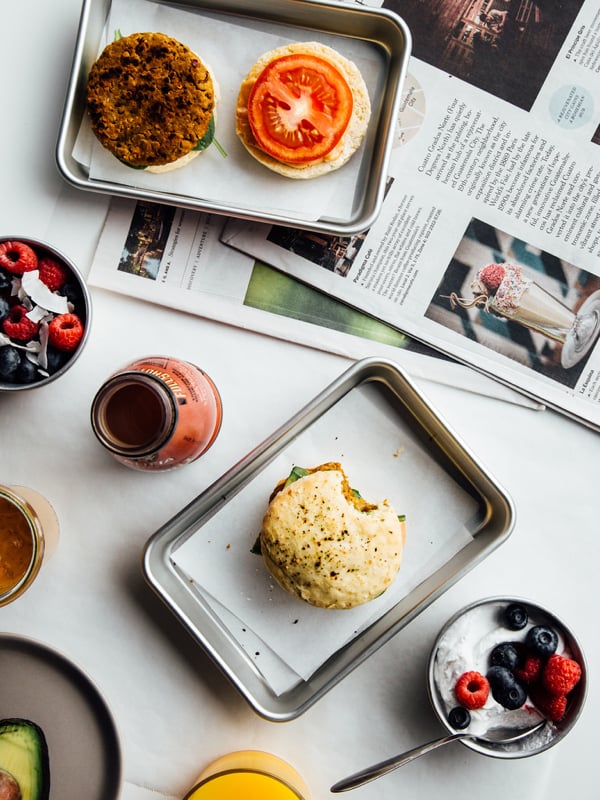 Speaking of savory breakfast, I'm loving Ashlae's vegan breakfast sammies with smoky vegan tempeh patties.
I can never have too many recipes for simple bean salads, and this one, featuring kidney beans and chickpeas, looks particularly easy and tasty.
Fresh corn polenta is such a wonderful, late summer treat, and Alex's dairy-free version looks fabulous.
Finally, a Buddha bowl recipe featuring seared tofu, glass noodles, and carrot ribbons and avocado. I love the combination of cool and warm textures here—it's perfect for summer.
Reads
1. I really liked illustrator Miki Mottes' article on creating inspiring, informative, and cheery vegan resources. I think there's a time and a place for more sobering forms of outreach, at least for those who want access to the information, and this includes the disturbing images and undercover exposes that Mottes mentions. But I think we also need plenty of appealing and practical resources, too, and Mottes' posters are an awesome place to start!
2. Speaking of vegan outreach (intentional or unintentional), it looks like there really is some truth to the idea that eating more veggies makes you smell better.
3. An article on the quiet, mysterious disappearance of sword ferns in Seattle's Seward Park.
4. I thought Mona Gable's reporting on Pope Francis' recent event for families and patients with Huntington's Disease was really moving. Gable isn't Catholic herself, but her life has been imprinted with HD and its consequences, and she gives a powerful account of how this forum helped to break through stigma and create a global community of those had been previously shouldering the weight of HD alone.
5. I think there's a lot to be said for crafting a professional life that feels meaningful and worthy of caring. But it's important to cultivate meaning, reward, and satisfaction in other areas, too, and this is something that's easy for most people to forget as they keep up with the challenges of everyday working life. This article pays homage to meaningful experiences and moments of wonder that are entirely separate from the necessity of work. I like the examples that the author chose, which range from taking up calligraphy to simply roaming around more often.
On that note, it's Sunday, and I think roaming sounds like a great idea. I wish you all a wonderful day, and I'll be back very soon with a new favorite, weeknight-friendly pasta supper.
xo