Happy Sunday! Hope you had a chance to relax, unwind, and (of course) savor some tasty food. Here's a roundup of the dishes that caught my eye this week, followed by the articles that made me think.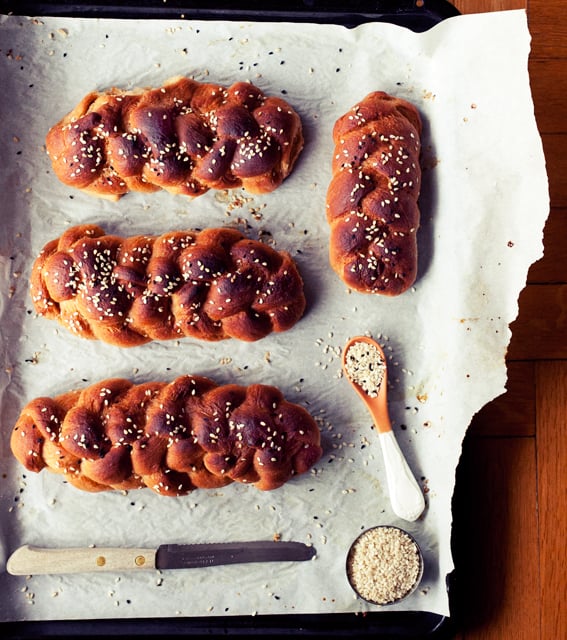 Stop the presses. Nina has made a vegan version of Tsoureki, the Greek New Year's bread I thought I'd never eat again. I can't wait for January.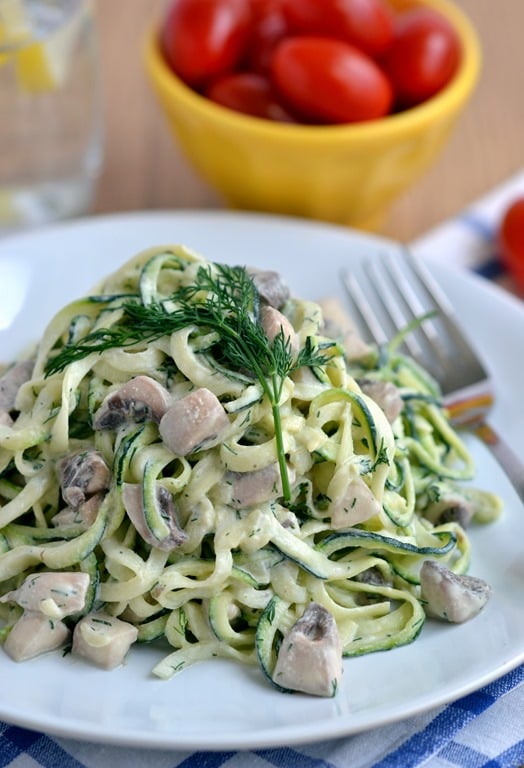 I'm drooling over the creamy zucchini pasta with dill sauce (speaking of Greek flavors) that Emma has created for a guest post on Janae's blog.
Wild rice and stone fruit salad? What an absolutely gorgeous late summer dish.
I'm dying to try these sweet potato and lentil cakes with lemony avocado sauce: a party featuring all of my favorite things.
And for dessert? The vegan version of Anya's tarragon and mint ice cream sounds just heavenly.
Reads
1. I'm sure many of you saw that actress Zosia Mamet opened up about her ED struggle in the September issue of Glamour. I thought it was candid and sanguine, and I'm so glad that an actress who's in a position to reach millions of young people is getting real about disordered eating and its prevalence. What struck me the most about her column was her parting words, such an honest-yet-hopeful description about what it means to be living in recovery:
"Today I'm at a healthy weight, though I realize that my obsession will always be with me in some way. For years the voice inside me has gotten louder or quieter at times. It may never disappear completely, but hopefully one day it'll be so quiet, it'll only be a whisper, and I'll wonder, Was that just the wind?"
Lovely.
2. I love these simple, sensible strategies for eating well on a student budget, and I think they can be applied to any sort of eating style and any sort of budget.
3. A delightfully entertaining article about Humphrey Davy, the 19th Century British chemist, and his experiments with laughing gas (which were both self-administered and administered on others). Davy is a rather fascinating character, who captured the imagination of such contemporaries as Samuel Taylor Coleridge.
If you're curious about Davy, by the way, I highly recommend reading Richard Holmes' The Age of Wonder. We tend to assume, influenced by our high school history books, that the golden age of scientific inquiry was during the Enlightenment, while the early Romantic era was marked by an almost exclusive interest in passion and subjective feeling. Holmes' book highlights some of the overlap between the creative and scientific communities in the early 19th century, and it's a great read.
4. I fell in love with Discover Magazine's profile of underwater photographer Richard Salas' work. Salas is an avid diver, and he captures the lives of the deep sea creatures he's encountered with such feeling, such humor, and such reverence. Check the slideshow out. It's mighty cool.
5. So, it's probably super tacky to link to a blogger's review of my book. But Rika of Vegan Miam wrote a review so generous, so detailed, and so full of her own experiences and observations that I just have to pay tribute to it here. She also did an interview with me, which was full of interesting and unconventional questions. I'm blown away by how comprehensive and honest her coverage is. Check it out, and while you're at it, enter to win one of three free copies of the book today–that is, if you haven't picked up a copy already.
On that note, friends, happy Sunday.
xo