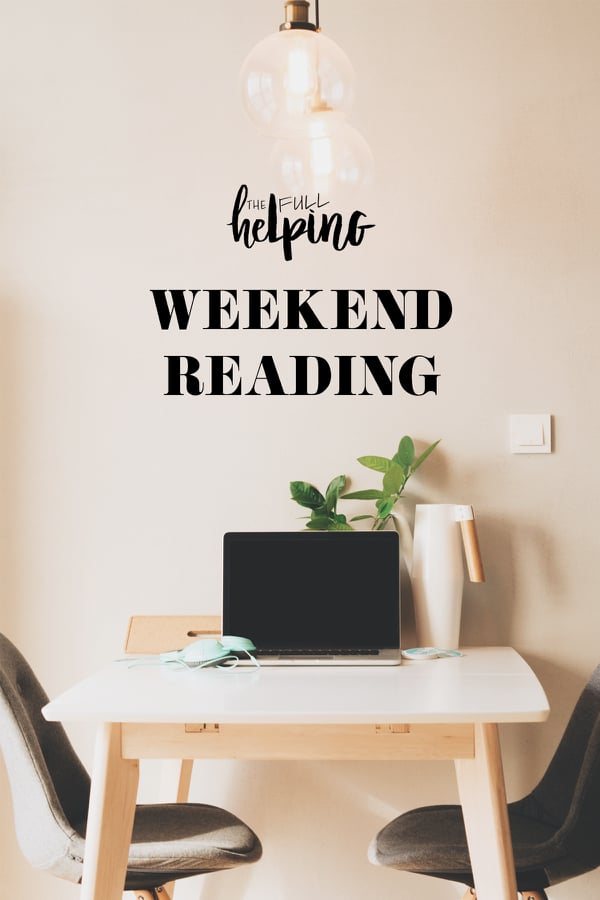 I'm in the same mode I was a week ago when I wrote my Sunday post: taking care of business, little by little. There are things that feel weighty indeed, but I'm doing my best to look after what needs my attention regardless.
That includes studying for the RD exam; it took me some time to find my groove, but now I'm chipping away at it. It includes continuing to rummage through all of the work emails and items I pushed aside while I was in my internship, so that I can get back to full speed around here. It includes the many little household projects I didn't take care of this year. And it includes the business that has nothing to do with business: feeding myself nourishing foods, staying connected in ways that feel good to me, yoga, sleep. In other words, self-care.
This morning I got to thinking about how this truly feels like my best self: the part of me that can keep going and take care of myself in spite of stressors and sadness. In spite of the ebb and flow of forces like depression and uncertainty.
This is a very different "best self" than the one I'd have pointed to in my late twenties or even my early thirties. Back then, the qualities that I valued most in myself were my ambition and energy. I liked myself most when I was achieving doggedly and beating odds.
The strength and stamina I value now is totally different: it's quiet and understated. It has nothing to do with performance or success. It doesn't burn as bright as my energy used to, but it's also not obsessive or overreaching or monomaniacal, which I'm grateful for. It's a commitment to doing the best I can and letting go of the things that I can't and don't need to control.
Needless to say, I can't help but have a little nostalgia about the ultra-kinetic go-getter that I used to be. But a lot has happened since those days, and I take much less for granted than I used to. I cherish happiness and vitality when I feel them, but in a lot of ways I value peace and contentment more—and I take them for granted least of all. Anything I can do to preserve them in my life, including the quiet, persistent activity of the last week or two, makes me prouder than any great accomplishment could.
That's where I am tonight. I hope for another week of doing my best, little by little. And I hope that for all of you, too. Here are some recipes and reads.
Recipes
I'll pretty much always say yes to a breakfast cookie, and these look particularly delicious.
Love the looks of this hearty mushroom spaghetti with sweet roasted fennel.
Great vegan "rib" recipe (made with tofu) for Labor Day weekend.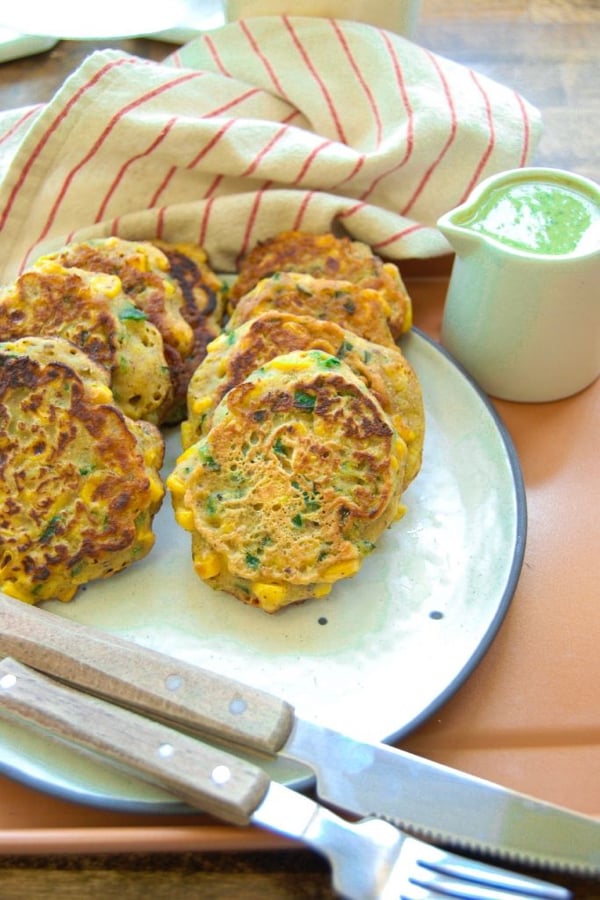 These chickpea corn fritters look terrific and versatile.
Finally, a beautiful grilled romaine Greek salad from Tara.
Reads
1. This is the first I've read about the Tramadol epidemic in Africa. I hope that action and help will be possible now that awareness is spreading.
2. A few dietitians weigh in on balance, perspective, and allowing pleasure and indulgence to be part of healthful eating.
3. Whole grains are the backbone of my diet, but I never say no to a good whole grain primer.
4. Along with many others, I've been feeling grief and alarm about the fires in the Amazon. Salon points to four articles that can help to explain why they're happening.
5. In the meantime, I took comfort in UnDark's lovely review of the reissue of Lyall Watson's Heaven's Breath. I've never read it, but now I want to, and I loved the way that Mairead Small Stead wrote about it.
Here's to peace and productivity in the week ahead. I've got another one of those quick and easy dinners for you, coming soon.
xo