Happy Saturday, folks! I'm getting weekend reading up a little early today in preparation of a busy two days ahead of me. This week has flown by, a combination of book excitement, some new nutrition client sign-ups, and my first set of exams for school around the corner (boy, those arrived fast).
But I haven't been too busy to notice a few wonderful recipes from fellow bloggers.
Baking season is here, and Nicole's lovely masala chai carrot muffins look like a perfect way to celebrate. What a great flavor pairing–and they're gluten free, oil free, and vegan to boot.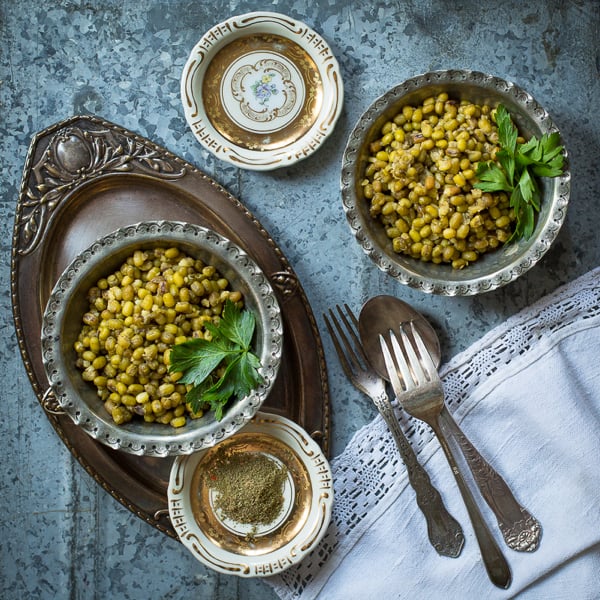 They say a picture is worth a thousand words, and this particular image is enough to make me want to dive into Queen Sashy's gorgeous mung bean salad with lemon zhoung vinaigrette. But the writing on Three Little Halves is always as rich as the images, and this post is no exception.
Speaking of salads, this white bean, lentil, and kale salad from Bev Cooks. OMG.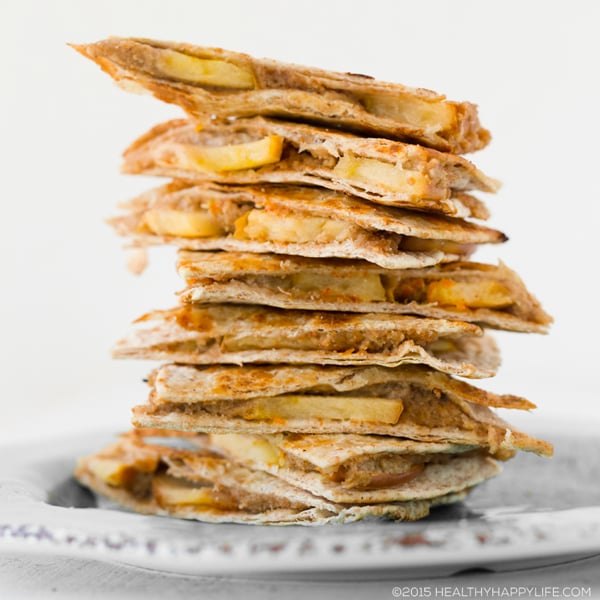 On the hunt for the perfect autumnal after-school snack? (Or after-work snack, or pre-bedtime snack, or morning snack, or…well, you get the idea.) Look no further than Kathy's sweet-and-savory skillet apple turnover bites with apple butter cashew cheese. Yum!
For dessert, I'm drooling over these pumpkin seed buttercups from So Munch Love. Just replace the butter with Earth Balance or coconut oil to create bite-sized vegan decadence!
Reads
1. I absolutely loved this article, written by a biology professor, about the lost art of drawing and illustration. The author, Jennifer Landin, has incorporated drawing into her class with wonderful interdisciplinary results, and I love the way she articulates how and why the skill has enriched her students' experience.
2. Andrew Weil shares his perspective on why he loves to cook. So much of it resonated with me, but especially his statement that cooking is a meditative experience for him. He elaborates, saying
"…By that I mean that cooking gives you a chance to practice the esoteric art of manifestation — bringing something from the imagination into physical reality. You picture a perfect dish in your mind, not just its appearance but also its aroma, taste, and mouth feel. The challenge is to create in your kitchen a product that replicates as exactly as possible the one in your mind. Following recipes may help you as you begin this practice, but with experience, you should be able to free yourself from them and feel more confident about tweaking them, improvising, and creating ones of your own."
Cooking has been an important part of my life since my mid-twenties, but during my post-bacc it became a kind of lifeline. It was both meditative–a chance to escape the stress and tedium of my coursework–and also a precious means of expressing creativity, which was not flourishing at that time in my life. I'm no longer as unhappy or stymied as I was back then, but cooking remains my main creative outlet and one of my most essential means of managing stress.
3. It's a common assumption that low-income families consume a disproportionate amount of fast food–and it's a false assumption. This article in The Atlantic breaks down the facts.
4. It's titled "The Age of Loneliness," but this thoughtful article is mostly a meditation on our relationship with nature in an increasingly manmade, technology-driven era–the era that many now label as the "Anthropocene."
5. Monique of Ambitious Kitchen wrote an honest, heartfelt post this week about what she's learned in four years of blogging–years that have included such tumultuous life experiences as grieving for a lost parent and struggling with an eating disorder. I really liked her thoughts on authenticity, on developing a healthful, heart-centered relationship with food/eating, and on the willingness to be vulnerable and real (which is, for me, what the most meaningful moments of blogging are all about). Congrats to Monique for her blog-iversary, and I hope that her post inspires anyone who's thinking about starting a blog–or feeling "stuck" with with an existing blog–to dive in with passion.
On that note, I'm about to dive into a few less soulful projects than blogging, but I look forward to seeing you on Monday with my weekly vegan menu plan!
xo