I took a yoga class a few months ago, and I couldn't help but notice the remarkable practice of a yogi on the other side of the room.
He was taking every single advanced posture in the book, flowing between them with apparent ease—though I knew how hard he must have been working. He was on a completely different wavelength of intensity than the rest of us.
I'm embarrassed to admit to having judgment in a yoga class, of all places. But I got a little judgy from the sidelines.
I was inspired by the yogi's graceful, acrobatic movement. But there's a part of me—increasingly small as I get older, but extremely unattractive nonetheless—that gets activated when I see people pushing themselves really hard.
The specific pursuit in question doesn't matter. It could be yoga, professional life, or academics. What gets to me is the work, the sheer effort.
This begrudging part of me longs for the steely discipline that enabled me to get four hours of sleep each night for years in grad school, burn the candle at both ends with work and blogging in my late twenties, and excel at being anorexic.
Nowadays, it feels that I don't work hard enough in any area of my life. It's confused about why creative projects that were once quite achievable (writing a cookbook, for example, or creating multiple new recipes each week), now feel enormously difficult. It resents the fact that I overwhelm more easily than I used to.
Basically, it finds me disappointing.
After class, I got to talking to the yogi with the remarkable practice. He told me that he'd been struggling with an illness for a very long time. In fact, he had come to New York City for the first of three major surgeries that would each require an extended convalescence. He was frightened, but hopeful; he was tired of living in constant pain.
I was shocked. I would never in a million years have guessed that my yoga neighbor had been suffering physically at the very moment that he soared gracefully above his mat. I wondered how he could possibly have practiced with so much stamina.
When I thought about it, though, it all made sense. What I saw was the yogi's final practice before a long, slow, and difficult recovery. Of course he wanted to give it his all—and I'm not surprised that his body summoned up a burst of strength for him to do that.
We never know what's going on in other people's lives. We think we do, but we really can't, at least not until we've taken the time to listen.
This is especially true with strangers, but it can also be true with friends, lovers, and family members—basically, the closest people in our lives.
Within the past two weeks, two close friends have revealed to me that they've been struggling with things I knew nothing about. I've been going through my own stuff—we're all always going through our own stuff—and I didn't have a clue.
I wish I'd checked in with them more, been more curious, asked more questions. At least I know now. But I wouldn't have known anything without their realness and willingness to share.
I saw my yoga friend, who has indeed become a friend, before his second surgery. He'd recovered well from the first one, and we were able to practice together again. This time I was filled with joy as I watched him, not only because of the beauty of his practice, but because I understood the resilience and devotion that have shaped it.
He'll be back in town for his final surgery soon, and I look forward to hanging out again. I've been rooting for him.
Happy Sunday, friends. Here are some recipes and reads.
Recipes
This green chili stew looks so cozy and inviting.
I can never get enough tofu rice bowls.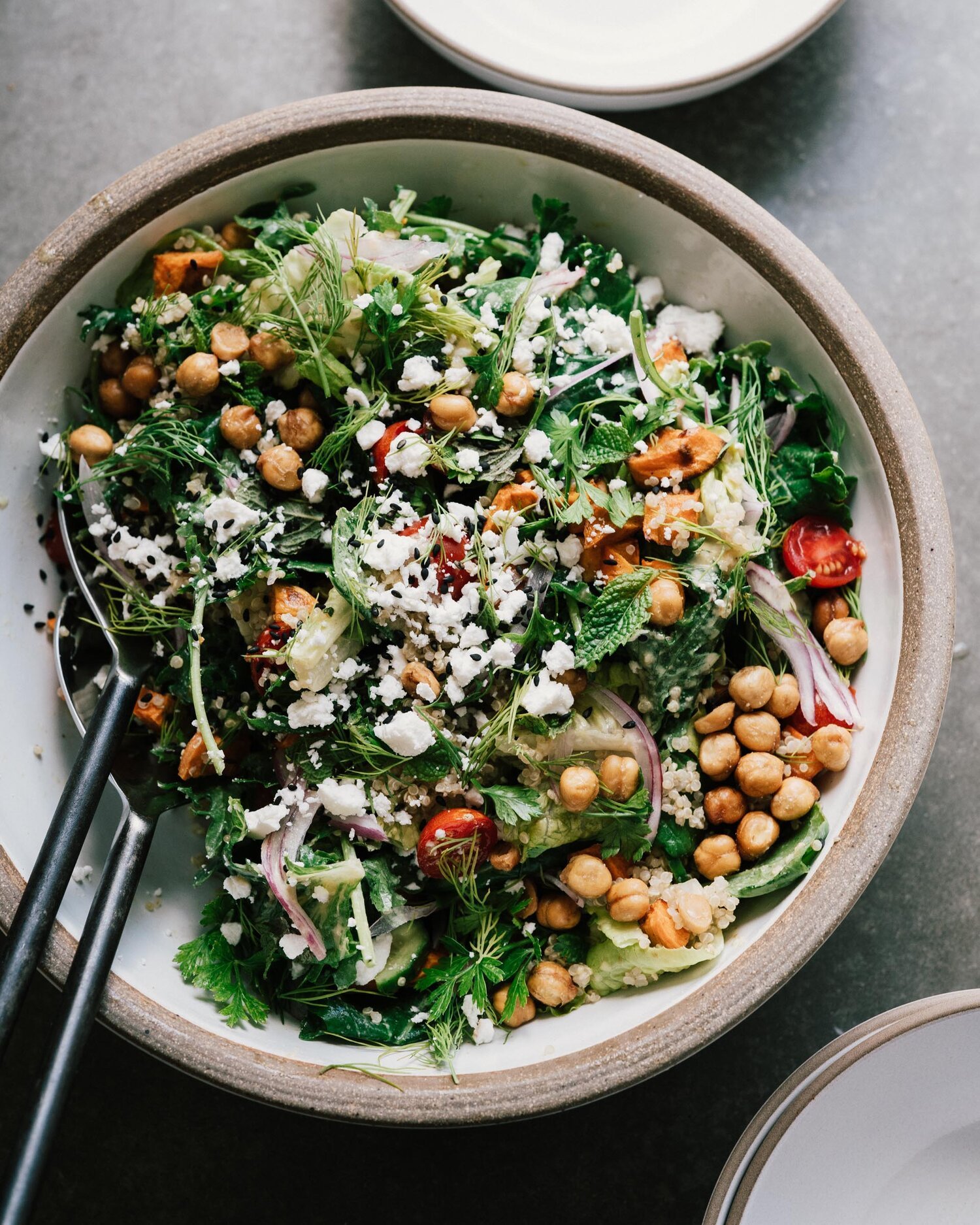 Excited to make this salad with my homemade vegan feta.
Crispy tacos for the win!
Oh, how I love a lemon bar. Jackie's lemon vanilla bean bars are calling to me.
Reads
1. My spirit is lifted by the story of this life-changing kidney swap.
2. Roasting all greens, yay or nay?
3. The shape of walking in pandemic times.
4. A look at how we can combat the toll that stress and anxiety take on our brains.
5. Finally, the remarkable efforts by chefs in Ukraine to keep Kyiv's citizens and soldiers fed.
Wishing you a peaceful end of the weekend, as always. Till soon,
xo