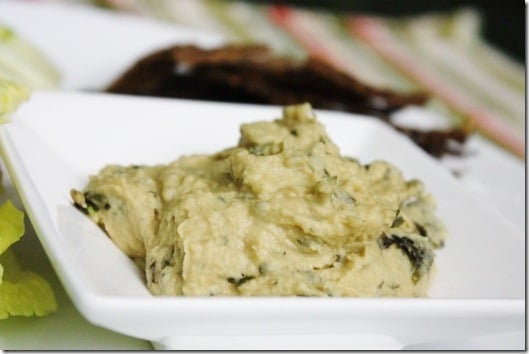 One of the things I've always loved most about being a New Yorker is the smug assurance that, sooner or later, everyone will come to me. When you live in New York, there's a good chance that the people you grew up with will be as inclined as you are to stick around. When go to college in New York, you feel pretty certain that your fellow alums will want to stay in the city after graduation to find jobs. When you live in New York, and there's a writer you love, or a band you like, or a new tenor you're dying to see in Turandot, you can rest assured that they'll all come passing through at some point. One of New York's peculiar ironies is that, although it's easy to lose yourself in the anonymity of the city, it's also easy to feel as though your status as an NYC resident puts you at the center of the world.
The thing about leaving New York is that—even if you relocate to another big city—you may have to start seeking out the things you took for granted at home. You may have to check newspaper listings to find some of the shows and readings you're interested in. You may have to sign into Facebook once in a while to see if anyone you know is close by. And maybe, for the first time ever, you'll have to seek out friendships, and learn to ask people for help. Asking for help isn't my strong suit, but I'm getting better at it—with a little help, that is, from my friends.
It's tradition for neighbors to welcome each other to the neighborhood with offerings of fruit baskets and pies. Two weeks ago, my friend Andrea welcomed me with some killer high-raw, vegan pad thai. That following weekend, Katie welcomed me by coming to a little birthday get-together, and then continued to welcome me in a small chain of sweet, hilarious, unplugged and uncensored emails. Last week, Chloe welcomed me by joining me at Busboys and Poets. Last night, my family here in DC (my Mom's brother, his wife, and my two rad cousins) welcomed me by preparing a meal that included three of Heidi's vegan recipes.
Just this morning, Lori and Michelle welcomed me by sending me a bunch of their amazing goodies: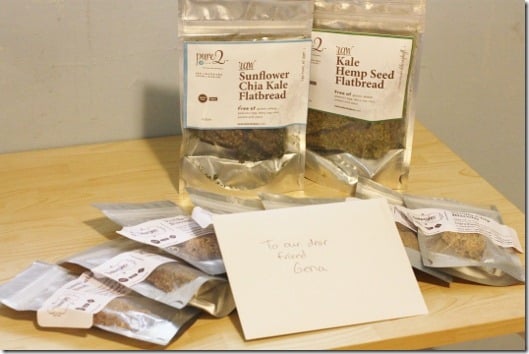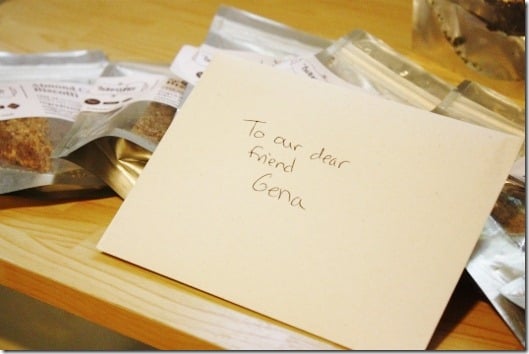 …including my favorite raw flatbreads on the planet: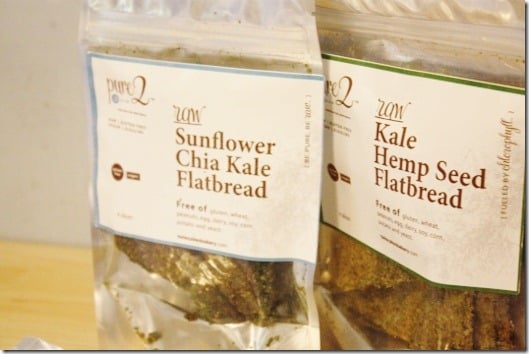 And some of their amazing new raw biscotti!
I immediately enjoyed a piece of the flatbread, along with some homemade bean dip and veggies, as one of my post-lab snacks:
To all of this, add the steadfast and wise care of Valerie, who has been my guardian angel since I got here, checking in on me with supportive texts and emails, taking me out for Sweet Green or Chop't when some restorative salad was in order, introducing me (just this evening) to the yoga at Tranquil Space, and donating some of her excess frozen juice pulp to my kitchen. (If that's not health-freak friendship at it's finest, I don't know what is.)
She also gave me some of her juice pulp crackers last week. They're actually based on my recipe, but ya know? They're better. (Sidenote: why does everyone outdo me at my own juice crackers? Diana's are way better, too.) In addition to gobbling them up between labs, I also put them to good use in my post-lab snack plates (usually 2:30 or 3:00 pm). And with them, I made the following spread. Maybe Katie and Andrea and Val will like it, and it can be a little "thank you" present for all they've done for me.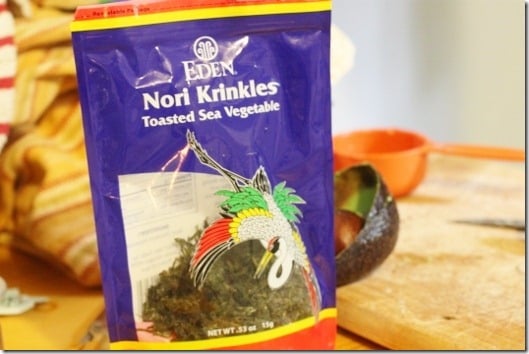 Chickpea, Avocado, and Nori Spread (Vegan, GF)
Makes 4 servings
1 small avocado
1 can BPA-free, organic chickpeas (or 2 cups freshly cooked), drained
1-2 tbsp tamari (adjust to taste)
1 tbsp low sodium rice wine vinegar (if you don't have low sodium, decrease your tamari to 1 tbsp maximum)
1/2 cup nori crinkles (I used the Eden brand)
1) Scoop avocado into your food processor. Add drained beans and pulse a few times to get it going.
2) Add the tamari and vinegar, and turn motor on to process until mix is very creamy.
3) When dip is ready, add nori crinkles and pulse to combine them.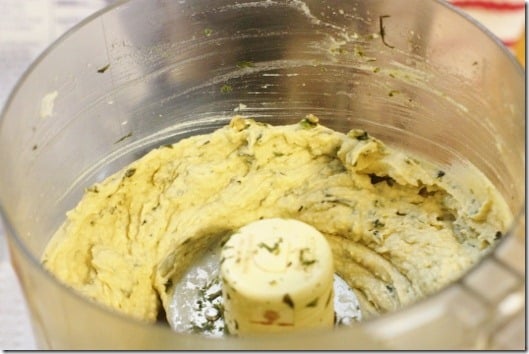 And you're done!
I know what you're thinking: chickpeas, avocado, and seaweed: how did I never combine these, pretty much my three favorite things, before? The answer is, I don't know. I'm just dense like that sometimes. Thank goodness I wised up, because I suspect that my snack time will never be the same again: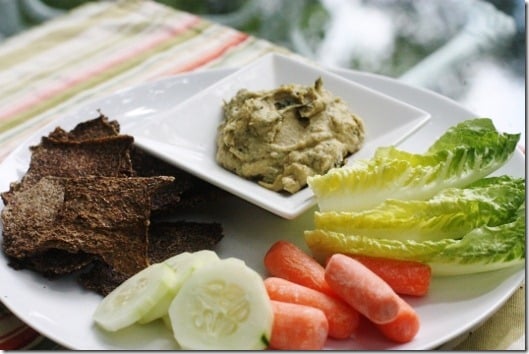 Look at Val's pretty crackers! And the amazing spread paired with them perfectly:
I'm really glad that the standard neighborly welcome gift is no longer a casserole. Raw crackers and pad thai are way more fun. Thank you, Valerie, for everything!
Speaking of casseroles, though, and other baked dishes that are warm and filling: thanks, all, for the response to my enchiladas! I love that you love the recipe, but I'm also mighty intrigued by the reaction to the info on iron in a vegan diet. So tell me, what other sorts of nutrition posts/spotlights would you like to see? I'd love to know!
Happy Friday.
xo