Happy Thursday, friends. I'm checking in with a pretty big announcement, which is that Choosing Raw, the blog title that has served me faithfully since 2009, is being retired. In its place, this blog will soon have a new name: The Full Helping.
Before I get into the reasoning behind this shift, I just want to let you know what to expect on the technical side of things for the next week or so. I'm working hard (along with the help of the wonderful Melissa and Erin) to keep the transition as smooth as possible for all of you, but there will inevitably be some bumps along the way. Everyone who visits Choosing Raw will soon be seamlessly rerouted to The Full Helping, but you may not see it right away. Once the redirect is firmly in place and you've gotten to The Full Helping, please update any bookmarks you've set up so that you go straight to the new site!
I'll be updating all of my email subscribers as soon as possible, but it's possible that some updates will slip through. If you're following me on Instagram, Facebook, Twitter, and Pinterest, you can expect those feeds to be updated in the next week or so. If anyone has any technical issues, or they don't get to the new site within a few days, please let me know! I'll be sure to look into it and figure out what's going on, and user feedback will help me. I'm really grateful in advance for everyone's patience and humor, and I hope that any inconveniences will be short-lived. If you want to peek at The Full Helping now, it's totally live. You just may not be rerouted automatically for a little while.
So, why the name change? I think that most regular readers of this blog will feel that the shift is timely, if not overdue. It's no great secret that the "raw" part of "Choosing Raw" is at this point more historical than descriptive, as I haven't shared fully raw recipes in a long time. Life was very different when I started blogging six years ago, and one of the differences was that, at the time, I was totally smitten with raw foodism. While never a strict raw foodist, raw foods did influence my eating habits significantly for at least the first few years of my blog life.
Over time, I've moved away from raw foods, or at least from the conscious and concerted effort to eat them. I still love raw salads, nut pates, nut cheeses, cashew cream, collard wraps, zucchini noodles, and especially raw desserts. These foods will always be a part of the way I eat, evidence of the culinary education that raw foods gave me. I learned a lot–and I had a lot of fun–eating raw.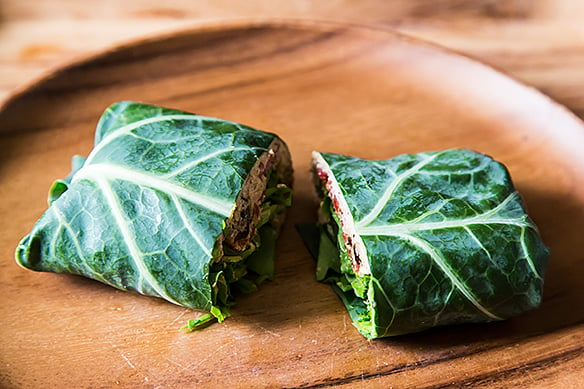 But the effort to be raw, in any particular percentage or amount, hasn't fit me for a long time. For one thing, I've come to crave more variety than raw foods afforded me. For another, I've come to rely heavily on getting macronutrient balance (good amounts of complex carbs, fats, and protein) with each meal, for the sake of feeling energetic and grounded. While eating raw always made it easy to load up on healthful fats, I found it limiting in terms of protein and starches. Finding more balance has been key to my longterm satisfaction and happiness with food, and it's a huge part of the work I do with clients.
Beyond all of this, my ongoing nutrition education has compelled me to break the idea that raw foods are inherently more nutritionally valuable than cooked ones; if anything, cooking can help to release anti-nutrients, to activate particular micronutrients, and it affords a tremendous deal of dietary variety, which is crucial no matter what sort of diet you eat.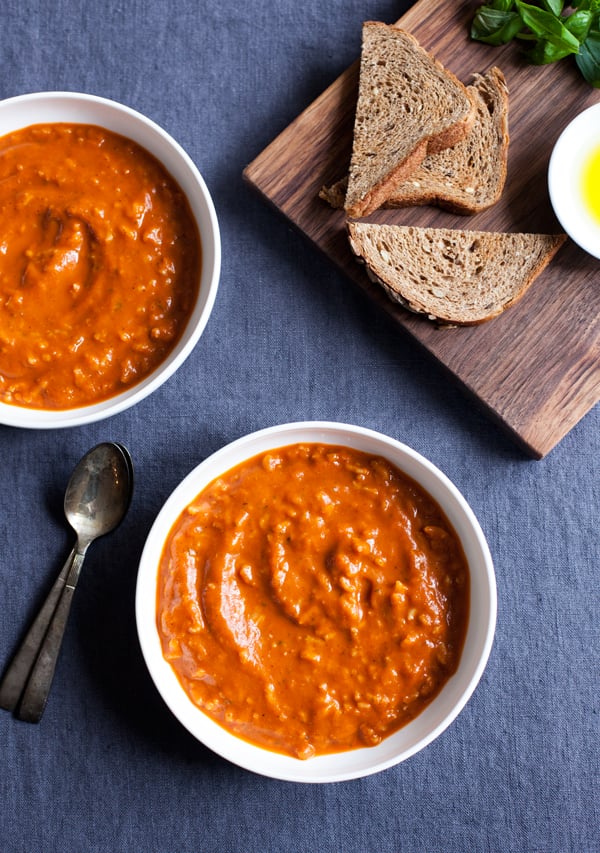 I've written about all of these changes, but until now, the name of my blog hadn't evolved to reflect them. I told myself that the "choosing" part of "choosing raw" was enough to imply that I didn't eat or recommend wholesale raw foodism. But it's certainly enough to cause confusion. I frequently get emails asking why my blog is called "Choosing Raw" if I cook my food so often, and I can't say I blame anyone for being perplexed! So, it's time for a new name, a name that fits my present day philosophy.
I chose "The Full Helping" for a lot of reasons. First, the word "full," which captures my belief that we should all be embracing our appetites and taking a satisfying approach to meals and eating. This is a value that I try to celebrate with green recovery stories and all of the conversations we have about disordered eating in this space.
I also like to think of the foods and recipes I share on this blog as being full and filling; full of nutrients and satisfying to eat. One of my favorite things about plant-based, whole foods is that they are often so nutritionally rich. You can expect to see this theme carried out on the blog as I move forward, with an emphasis on balanced plates, hearty recipe ideas, and plenty of variety.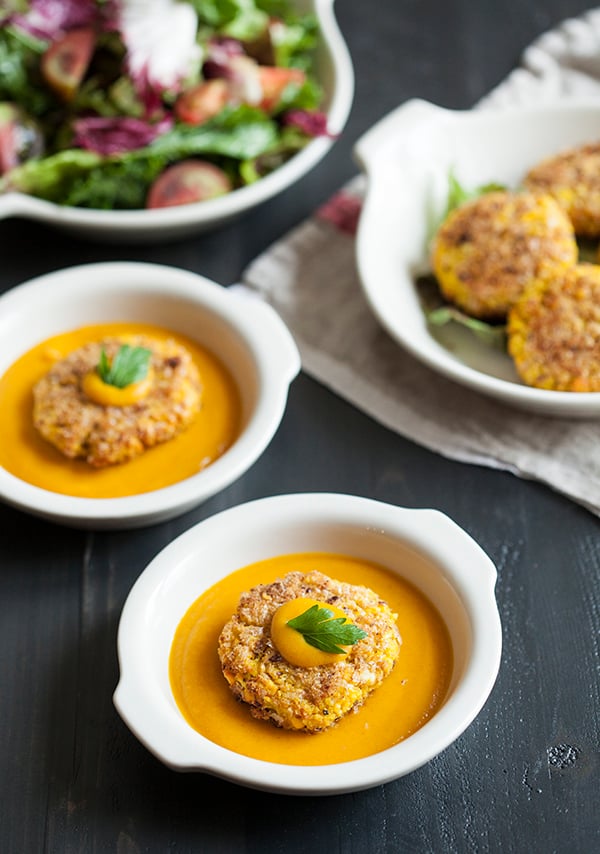 Finally, there's the word "helping," which in an immediate way suggests a serving of food. I think of it as being a cozy word, something that implies a warm, comforting, heaping plate–and it sounds so much more friendly than "serving" or "portion"! The word also captures what I've always tried to do on this blog, which is to help others to love and appreciate food.
No matter how right this shift of identity feels, it doesn't take away from the fact that raw foods played a big role in my journey. When I first got interested in raw foodism, I was climbing out of a long, sad, on-again-off-again battle with anorexia and its associated fears. Raw foods made me believe that food could be magical, endowed with wonderful healing properties. They showed me that food could be colorful, beautiful, and delicate; they assured me that eating could be an act of harmony with nature. The raw foods emphasis on "purity" had mixed consequences for me, and I'm glad that I've moved past it, but I can also acknowledge that what I needed at that moment is different from what I need today. Maybe I needed a little magical thinking back then, a little inspiration. Raw food gave it to me.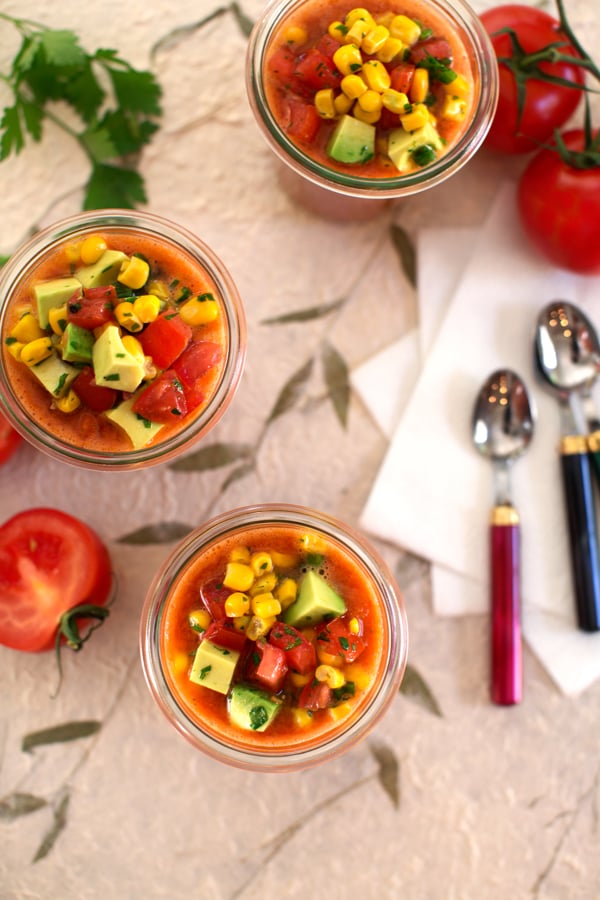 It's difficult to speak with fondness for an approach to food that I no longer endorse or recommend to others–at least not in its strict iterations. But, for better or for worse, raw foodism is where I come from. And I'm glad that I shared my passion for it with all you on this blog, and that I collected some of my favorite raw recipes in my first book. That cookbook feels like an ode to the best dishes and techniques I took away from "un-cooking," and I'll always cherish it for that reason.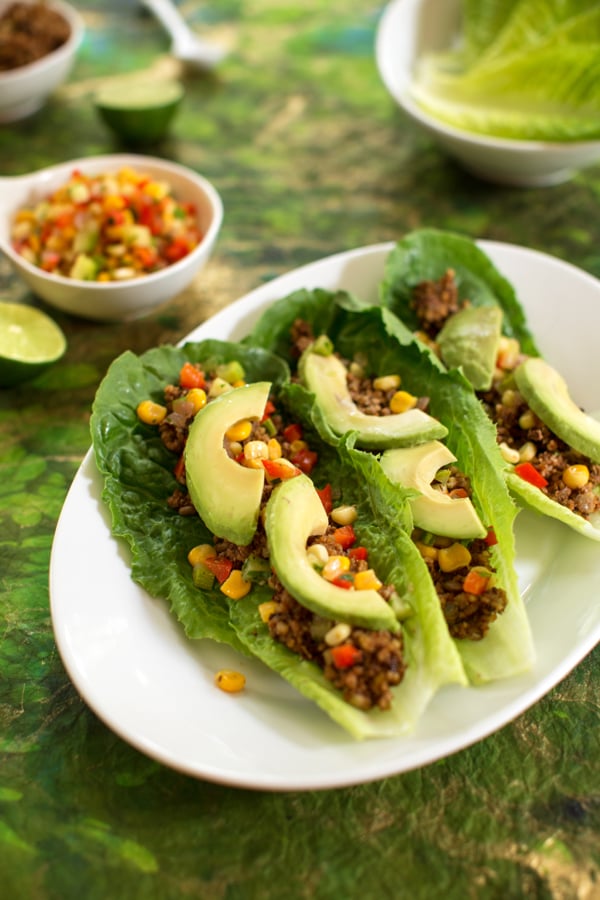 And now, it's time to move on without the pressure to share raw recipes or identify with raw eating. You'll still find raw recipes around here from time to time, because I haven't stopped loving or admiring the food. Eating raw just won't be a point of emphasis. I know that this change will make my blog less interesting and appealing to some of my readers, and of course, I welcome you to keep reading or stop reading as makes sense to you. If you find yourself around here less often from now on, then know how much I appreciate the time you've spent exploring Choosing Raw so far.
And I hope that many of you have been enjoying the rotation of recipes you've seen in the last year or two, and that you'll continue to feel excited about The Full Helping. For my part, I can say that I've been feeling more passionate and inspired about food than I ever have before–and it's a wonderful feeling.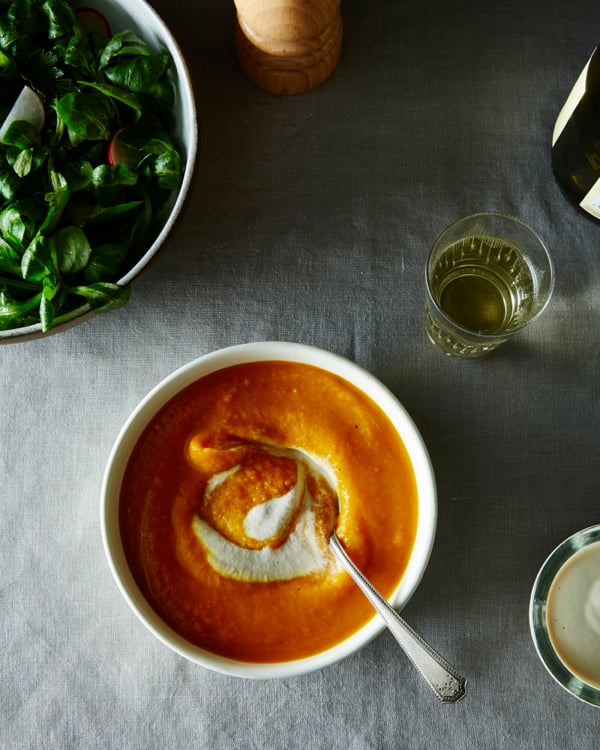 It's tough, as a blogger, to acknowledge change. There's so much pressure to "brand" oneself in a certain way, and then stick to it. But I've never really been comfortable seeing my blog as a brand, even if it is one. I see it as a chronicle of my ongoing journey with food, a place to share what I eat and what I learn and what I think might be helpful to others. Coming clean about a shift in perspective is certainly humbling, not to mention scary, and it makes me grateful that so many of you have watched me grow into my food identity with grace and compassion.
Thanks for that. And here's to a continuation of the journey.
xo