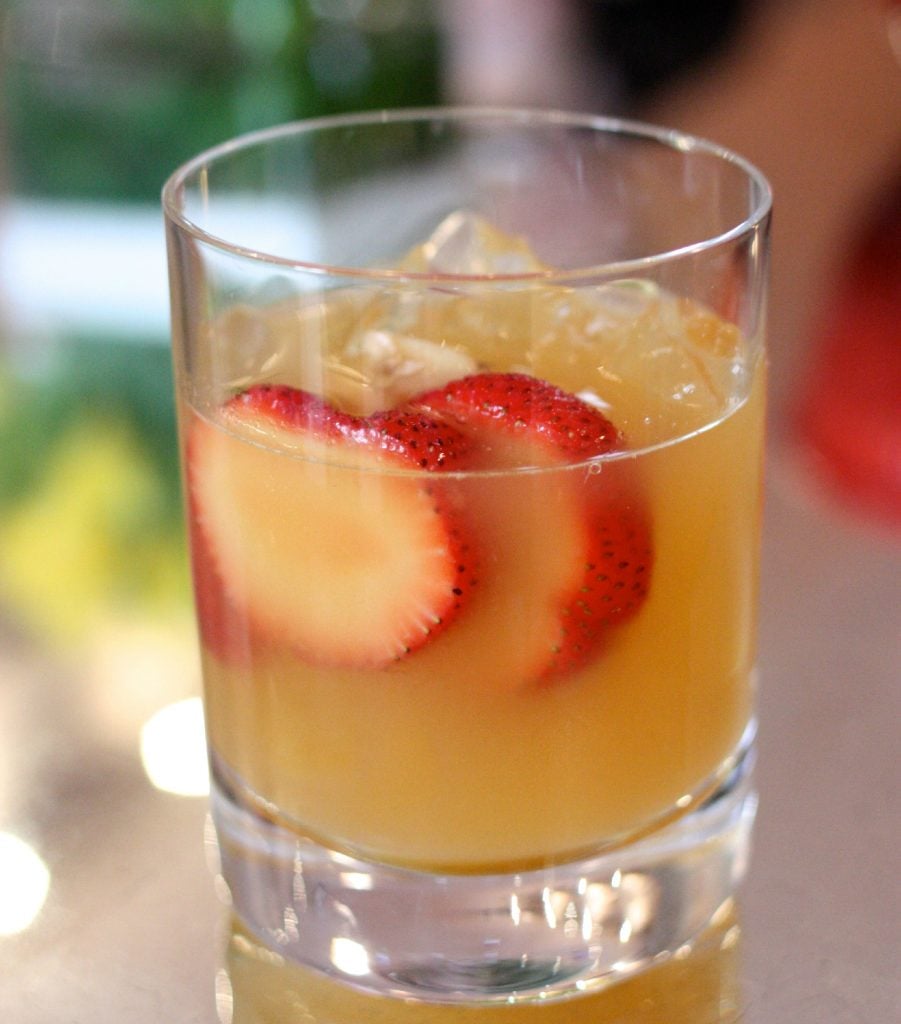 Yesterday, I was in New York for party celebrating the marriage of two dear friends. Both of these friends are vegan, as were the hosts, which meant that the event turned into a veritable vegan potluck: grain and bean salads, "hippie loaf" (a kind of quinoa meatloaf), summer rolls, potato salad, and desserts of every kind were all on the menu. It was a rich celebration not only of the union, but also of early summer.
I took charge of raw desserts, bringing both raw cookies and raw brownies (a spin on this recipe). I also offered to help out with libations. Last summer, I made a kombucha sangria recipe that was a huge hit. It featured red wine and cranberry kombucha, along with the usual fruits and lemon. At the time, I wondered if a while version might also work–maybe with ginger kombucha and peach juice. I tested it a few weeks ago and it was as good as I'd hoped it would be, so this weekend was the perfect time to unveil it!
This sangria (like all sangria) demands some chopping, but once you do that, it's easy to mix and chill. I recommend mixing everything but the sangria and letting it sit in the fridge for a few hours so that the fruit can absorb all of the flavor. (If you add the kombucha right away, it'll go a bit flat.) I love the combination of ginger and peach, but it's totally fine to use different juices, fruits, or flavors.
You'll note that the recipe calls for ginger juice. If you don't have a juicer, don't worry: you can slice the ginger and throw it into the kombucha whole. As long as you let it sit for a little while, the ginger flavor will shine through just as it's intended to.
This drink is so refreshing! A perfect mix of sweetness and spice.
White Sangria with Peach and Ginger
Author -
1

bottle white wine

1

cup

peach juice

2

tbsp

ginger juice if you have a juicer

or 1/4 cup sliced whole ginger

1

tbsp

lemon juice

1

large peach

chopped

1

lemon

cut into thin rounds

1

large orange

sectioned

1 1/2

cups

sliced strawberries

2

tbsp

agave syrup

or to taste

1

bottle ginger kombucha
Fill a large pitcher with ice. Add all other ingredients except for the kombucha and stir.

Refrigerate for a few hours. Add kombucha and serve. Makes 4-6 servings.
 If you want to make a virgin version, that's easy: simply substitute an extra cup of peach juice (or orange juice if you want to add another flavor) and an extra bottle of kombucha for the white wine. I made this version yesterday, too, and it was also a big hit.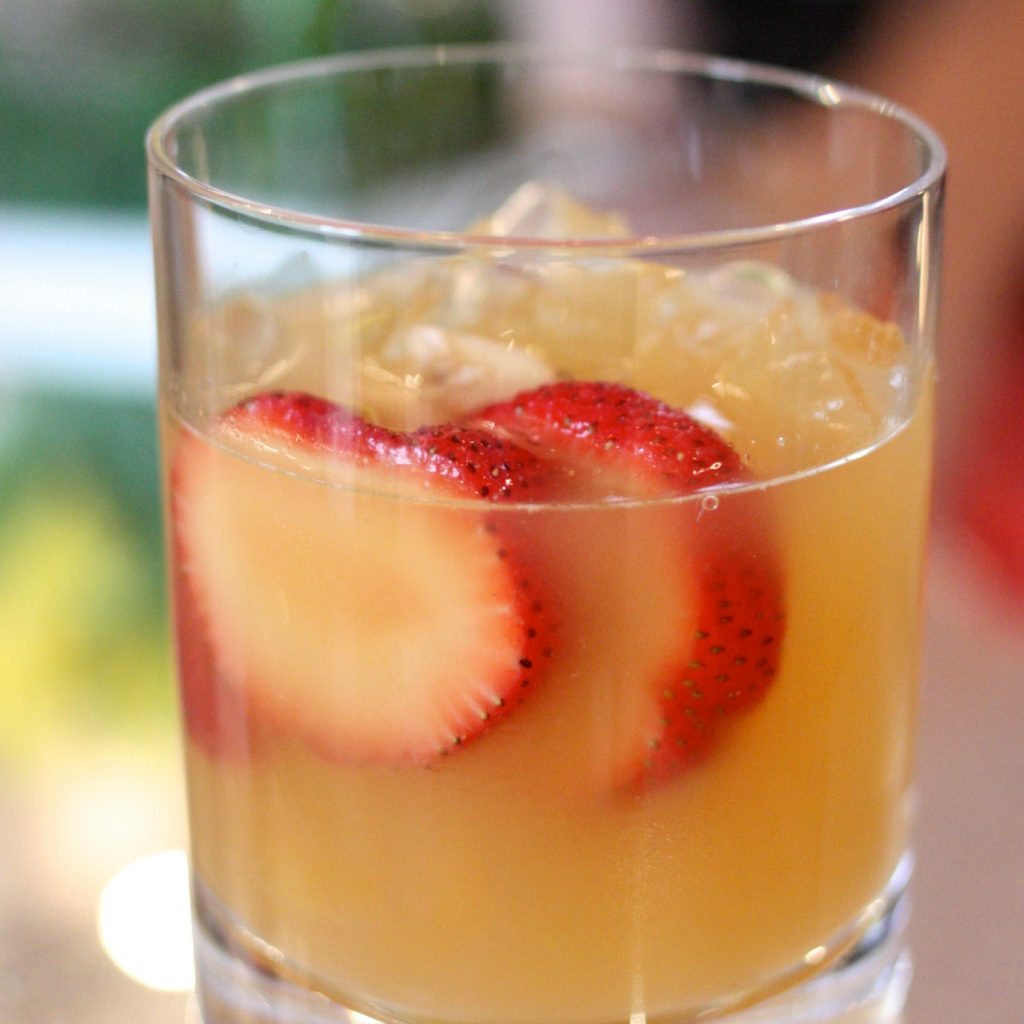 Hope these drinks get your summer off to a festive start! Till tomorrow,
xo