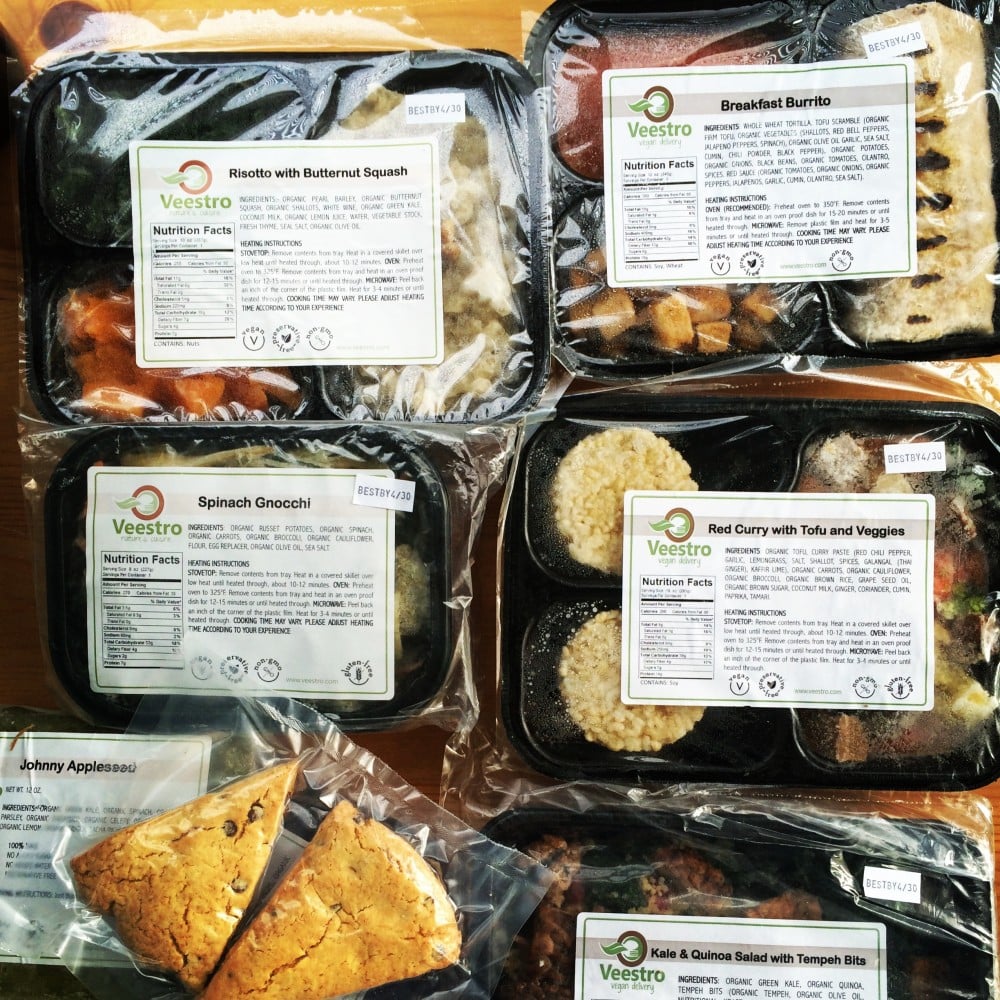 Remember when I reviewed Veestro Cuisine last year at around this time? Veestro is a vegan, organic, and non-GMO meal delivery service that allows you to customize a meal plan from numerous options (including breakfasts, desserts, entrees, juices, and a whole gluten free menu). Veestro delivers anywhere in the continental United States, making it easy to enjoy wholesome food when you're busy or on-the-go, and providing a high quality alternative to a lot of the other frozen dinners on the market. I'm a big fan of this dynamic and quickly growing company, and so I was super excited when the folks at Veestro recently reached out and offered me a chance to try some of their new dishes.

These included red curry with tofu and veggies: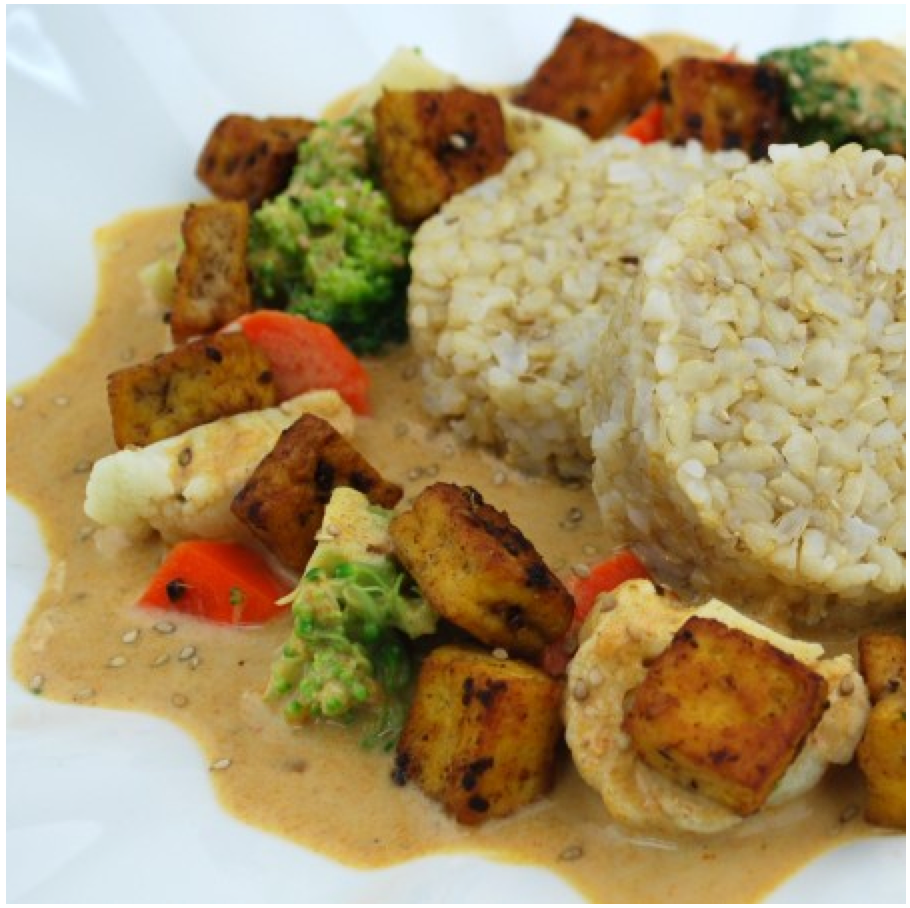 A breakfast burrito with tofu scramble and black beans:
Creamy risotto with butternut squash and kale: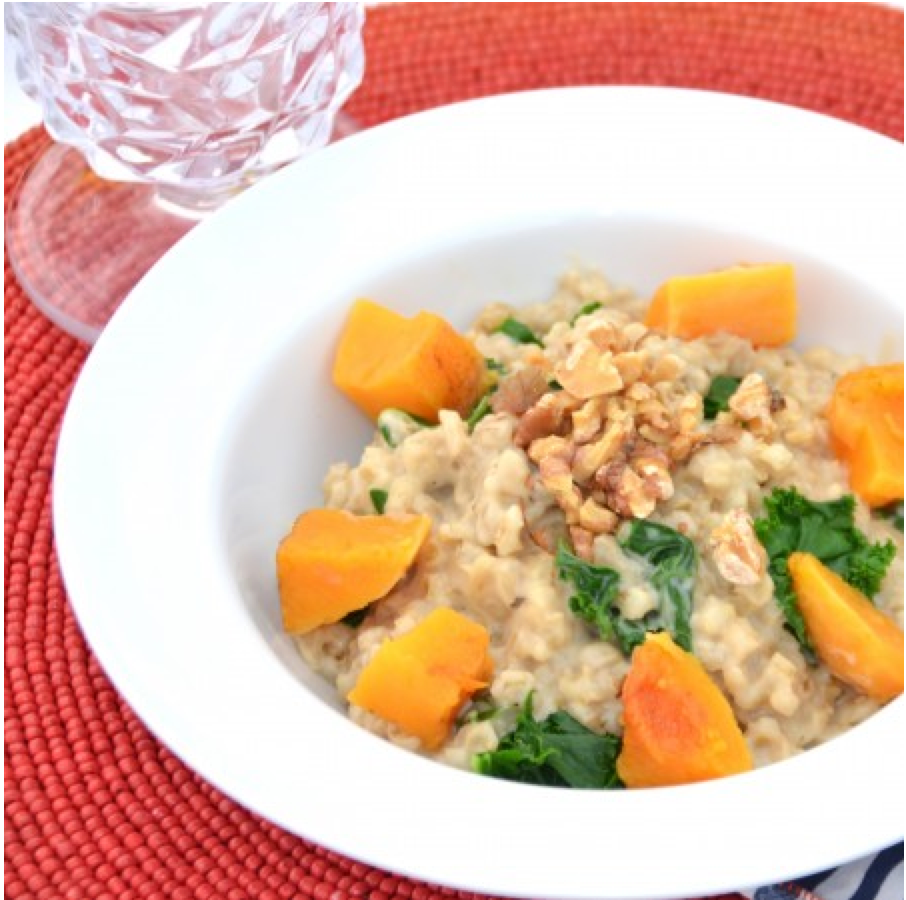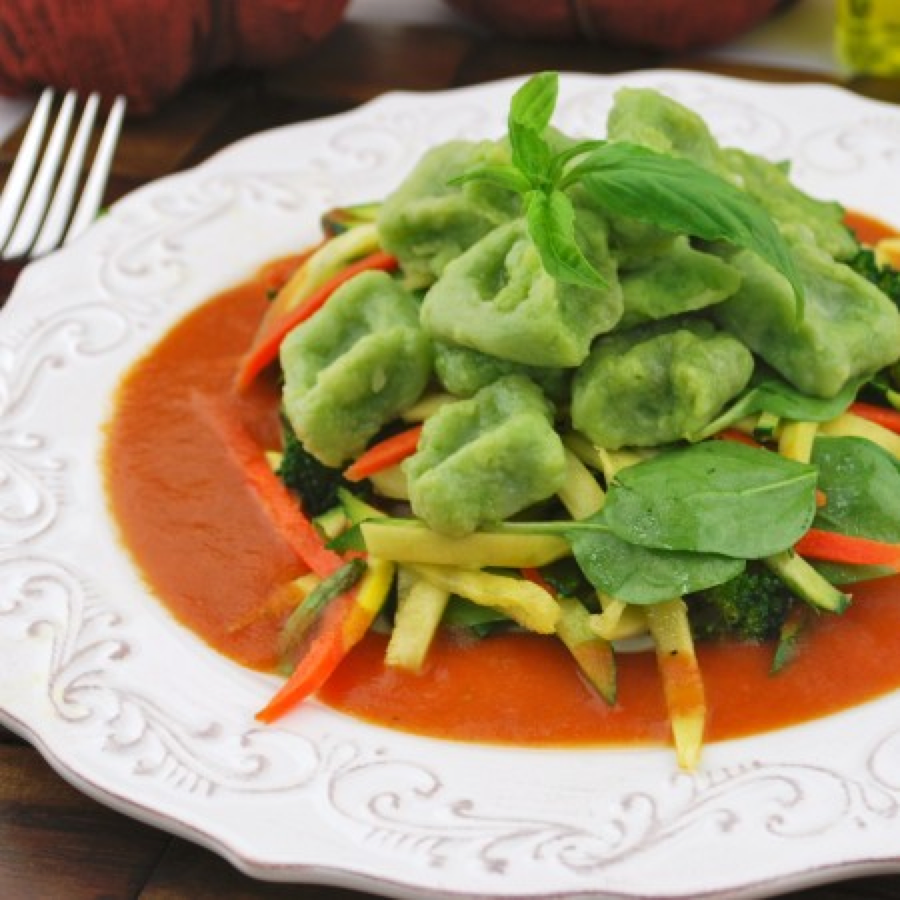 And–my personal favorite–kale and quinoa salad with tempeh bits:
This latter salad was really exceptional: the tempeh was perfectly seasoned, the kale held up in spite of being frozen, the cranberries were a perfect touch, and the tahini dressing was stellar. My other two favorites were the risotto and the curry; I was definitely impressed with how authentic they were. I've enjoyed both of my experiences with Veestro, but I have to say that I was impressed with how much more refined and flavorful the food seemed this time around. The overall quality and healthfulness is the same, but this crop of dishes was even more flavorful than my first. I could have eaten the kale salad and the curry many times over.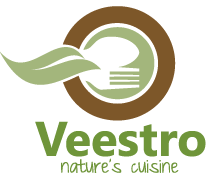 Along with the meals, I got two of Veestro's new juices and two of their delicious vegan cookies. I was a really happy camper, and I thought to myself that I'd love for a CR reader to have a chance to experience this innovative type of meal delivery, too. Much to my delight, Veestro has generously offered to send one CR reader a pack of all of the meals they sent me, plus their newest entree: vegan "beef" stir fry: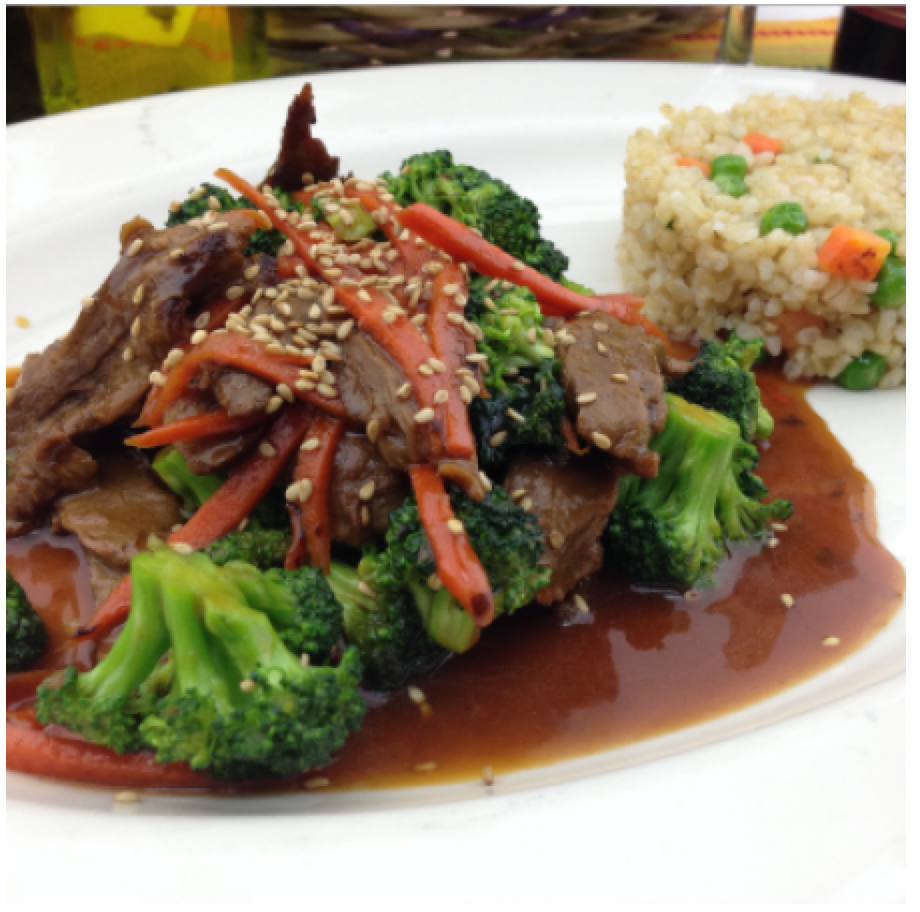 You can enter the giveaway below. A couple of things to note:
US readers only
Winner will be announced next Sunday, May 11th
The giveaway is for the meals listed above, but if you have a gluten intolerance or allergy, the prize can be modified to accommodate you!
Good luck! And in the meantime, you can read more about Veestro's mission and purpose over at the Veestro website.
Happy Saturday, friends! I'll be back tomorrow with Weekend Reading.
xo