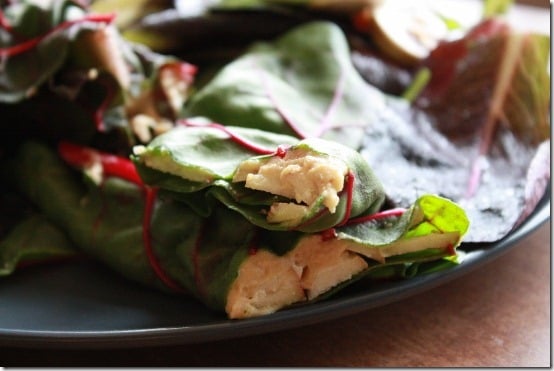 Happy Sunday!
I was so pleased to see all the enthusiasm for my zesty orange cashew cheese—and for cashew cheese in general! It's most certainly a favorite raw food of mine, but I have found that a bunch of clients and readers have expressed some curiosity about what precisely one does with the stuff. The answer is that you simply want to treat cashew cheese (or any other nut cheese/nut pate) as you would a dip or spread, like hummus. But in case you needed a little inspiration, I thought I'd present you with a list of my top ten uses for cashew cheese:
Use as a dip for vegetable crudités (baby carrots, sugar snap peas, broccoli, romaine leaves, etc.)
Use in place of mayonnaise on sandwiches and wraps—a very healthy alternative!
Layer between thinly sliced zucchini and tomatoes to create a quick raw "lasagna"
Dot it over a dish of zucchini pasta with marinara sauce, for a deconstructed version of raw lasagna
Use it as the base of a raw wrap
Mix it into a dish of regular, cooked pasta for a higher raw, all vegan option that will fool your guests, friends, and family!
Place a big, hearty scoop atop a salad, and mash it all in
Spread it into the center of romaine leaves and sprinkle some shredded, raw veggies on top for quick and easy raw "tacos"
Toss it with halved cherry tomatoes, cucumber, red onion, and black olives for a raw, vegan version of a Greek salad
Get the idea? Be creative! So often, I think that new chefs—and this includes me, because I still put myself in the category of a chef in training—tend to put new recipes on a pedestal, and treat them a little too delicately! We make then, and then they sit in our fridge because they only thing we can think to do with them is what we saw in the cookbook photo. Fortunately, my recipes are made to withstand, and even thrive off of your own creativity and instincts. As I've said many times before, I'd rather you think of my food as a template on which to build and expand, rather than a prescription. So the next time you make cashew cheese—or any other dip or spread or sauce—go ahead and find fun, easy ways to use it that will suit your lifestyle.
Me? I had the sudden idea—prompted by the sight of some delicious, organic Braeburn apples on M's countertop—to make a zesty orange cashew cheese and sliced apple wrap. And let me tell you, it was terrific. I used Swiss chard leaves—courtesy of M's now famous vegetable box—as my "wrap":
On the side was a leafy green salad with chickpeas. M prefers a more traditional sandwich, so I made him one with regular toast, apple, zesty orange cashew cheese, and butter lettuce. He declared it one of his favorites, ever, and said he could eat it every day. That's what I call a recipe success.
What's your favorite way to eat cashew cheese? And what's the last unexpected sandwich you threw together, and loved?
See you all tomorrow! Happy start to the week…
xo