I've had a very quiet Sunday. Just me, a batch of tofu scramble, a socially distanced walk in the park, and the sound of birds chirping outside my open window. Because spring is arriving, quarantine or no.
I'm not one to force myself to see silver linings in everything. Some things that happen really do strike me as senseless. But no matter what happens, to me or around me, I ask myself whether there's anything that I can learn. Right now, quarantine is teaching me how to be content with what I have.
This shows up in so many ways: making meals with what's in the fridge and pantry, rather than running to the store because there's something that I crave. Washing clothes in small batches in my sink and hanging them over my shower curtain to dry, a new nightly ritual. Exploring the park near my home, which I've lived next to for many years now, never really appreciating what a great resource it is. Re-reading and re-watching some favorite books and shows, rather than scanning streaming channels endlessly for something new.
I mentioned my yoga nidra practice recently, how it always gives me a reminder of how safe I feel at home. My yoga nidra teacher has on many occasions invited us to use the mantra "I have everything I need." I can't tell you how often I feel resistance rising when I hear this; I think about what I don't have and feel angry at the mere suggestion that I ought to be satisfied without it. By the end of the practice the things I covet inevitably feel hazy and abstract, while the things that I enjoy from day to day (a bed to sleep in, food to eat, books to read, work to do) feel very close and real.
So it is with life right now. The only option is to make do with what's here in my apartment, so I focus on that, rather than dwelling on the life or lives that I could be leading instead. It's so humbling to realize that I have pretty much everything I need to survive, and even to be happy.
At some point, things will change, and I'll be roaming around more than I am now. I only hope that I can hang on to the sense of appreciation that quarantine has given me. One good lesson learned in an otherwise difficult time.
Happy Sunday, friends. Here are some recipes and reads.
Recipes
I want to make these vegan hot cross buns for Easter!
This green rice looks like such a wonderful, vibrant side dish.
I don't cook with butter beans often enough, but this recipe is a good reminder.
Speaking of beans, Sher's kidney bean tacos are so simple and lovely, as usual.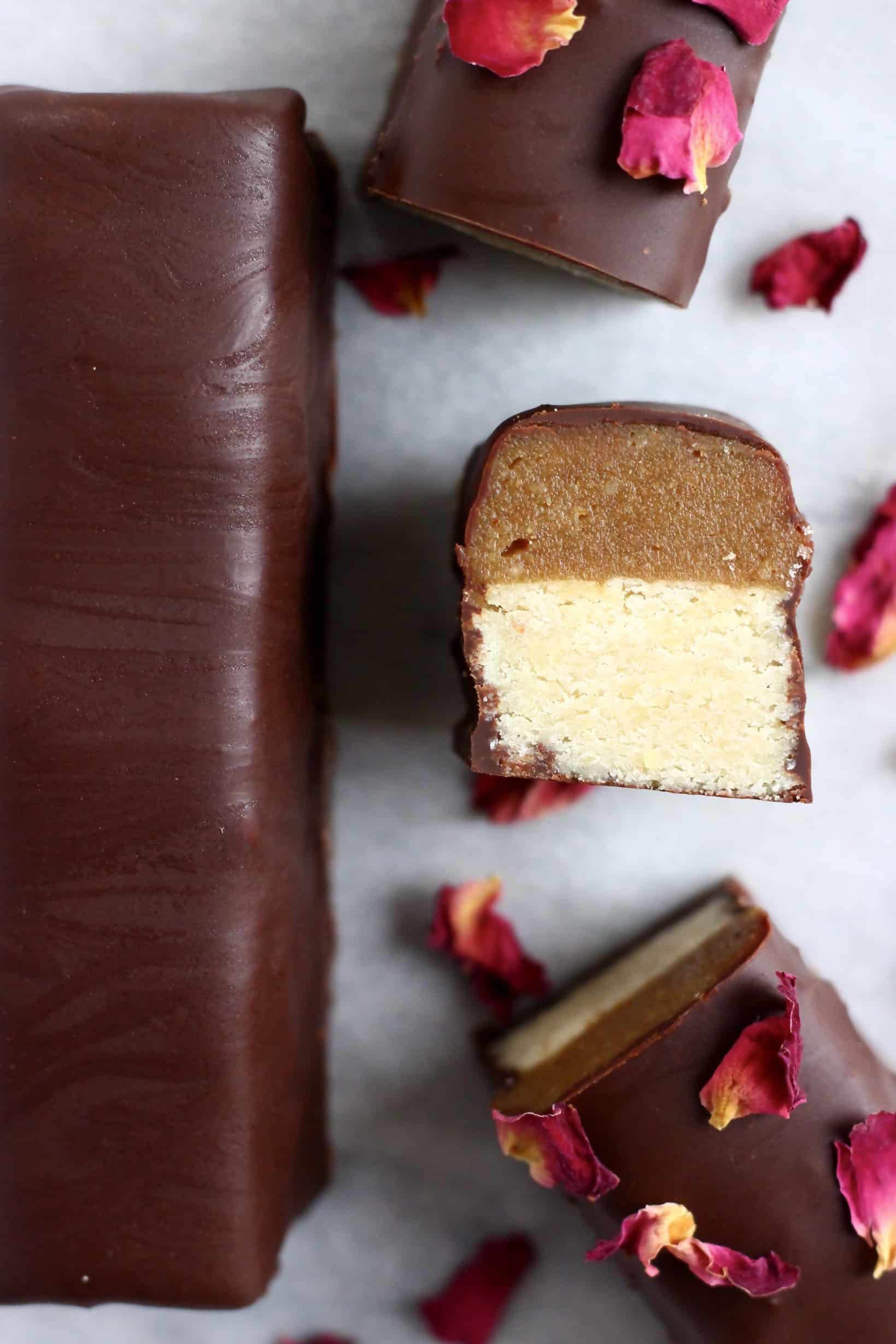 I think these vegan Twix bars may be my next homemade quarantine treat!
Reads
1. One of my favorite collections of food writing is Alone in the Kitchen with an Eggplant, which is a series of essays on eating alone (something I've done three times daily for much of my life). I do think it's fun to consider what we'd only eat if no one else was there, and this cute Healthyish roundup asks that very question.
2. Speaking of making do, I've crafted a comfortable and effective face mask out of one of my yoga headbands. But I also like this DIY guide for homemade masks.
3. A good list of ways to make weekends continue to feel special (in other words, like weekends!) during the COVID crisis.
4. This is as good a time as any to work on home mindfulness practices, including body scans and meditation. I love this list of mindfulness routines for springtime.
5. A care package for uncertain times, courtesy of On Being. I like the poems included here, especially Wendell Berry's "The Peace of Wild Things," which I mentioned in this birthday post.
Have a peaceful evening. This week, a sunny cauliflower dish and a new favorite homemade vegan burger!
xo