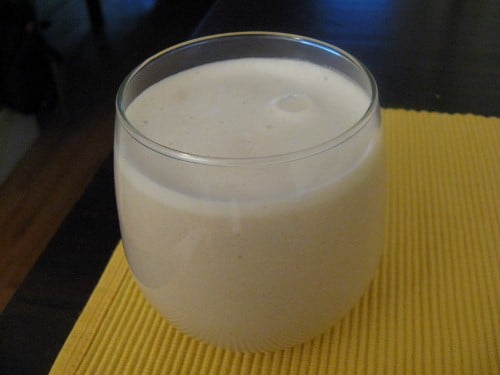 Hey guys!
Here it is: the first snowy night of the winter season. Well, sort of: it's first snowy/rainy/sleety/slushy night of the season–that lovely set of circumstances that weathermen like to call a "wintery mix." As if by design, this has been a heavy working Saturday for me, so I've been able to spend most of the day inside with a fleece blanket. And tonight, I'll be cozying up with my favorite new winter beverage: sesame seed milk.
So, remember when I made almond milk? I mentioned then that nut milks and seed milks lend themselves to endless variety. Cashews, almonds, brazil nuts, pumpkin seeds, hemp seeds, and pecans can all work well with my basic nut milk formula (1 cup nuts, 3 1/2-4 cups water, 4 pitted medjool dates, pinch of salt). One of the best nut milks I've tried was the sesame seed milk at SproutCraft here in New York. And since today's weather called for a comforting seasonal beverage to go with my reading, and I happened to have some sesame seeds handy, my own snowy sesame milk was born.
The recipe? Practically a no brainer.
Snowy Sesame Seed Milk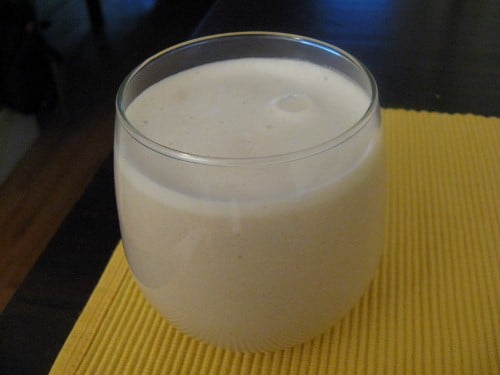 Ingredients
1 heaping cup of raw sesame seeds, soaked for at least 2 hours and drained of soak water
3½ cups water
4-6 pitted medjool dates (you can adjust based on how sweet you'd like it)
Pinch of salt
Instructions
Place ingredients in a blender and blend for a few minutes, or until they're totally smooth and creamy. Store the seed milk in the fridge for up to 3 days.
Sometimes I strain nut/seed milk, sometimes I don't. I actually liked the richness of this blend as it was without straining, but if you want the mix to be smoother, go ahead and strain through a cheesecloth or a nut milk bag. If you want to warm the milk up a little, go ahead and warm it very gently in a pot, or let it blend in a high speed blender for a few moments.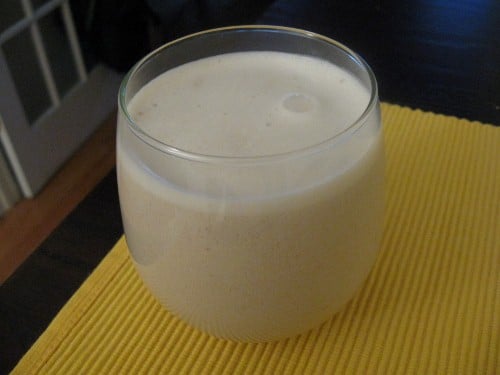 This milk is creamy, flavorful, and delicious. Imagine the taste of tahini, but sweet. Or imagine liquid halvah.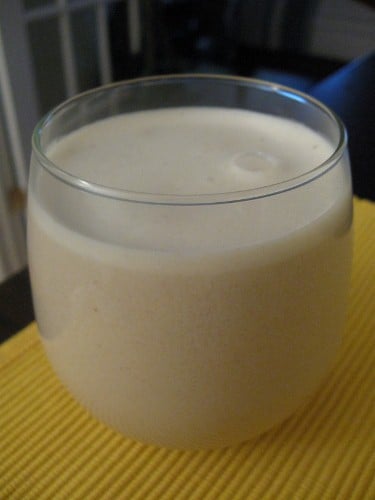 Hope you get to try this treat soon. In the meantime, stay warm and stay dry.
xo