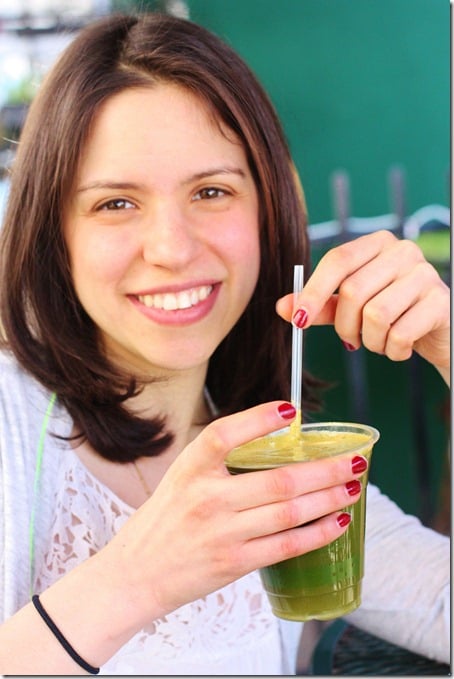 Hello from NOLA!
As many of you know, my BFF, Chloe, lives in Crescent City. I love New Orleans almost as much as she does—the culture, the music, the energy! Until recently, however, I couldn't exactly share in New Orleanians' passion for their cuisine, which is one of the city's primary attractions. World renowned though the local food is, it is historically not the most vegan friendly fare: fish, mayonnaise, Andouille sausage, and butter make frequent appearances in nearly all of the city's most iconic dishes.
Like most cities, however, New Orleans is becoming ever more accommodating to compassionate diners. Every time I visit, there's a new vegan or vegetarian restaurant to try. The city has always had numerous ethnic food options—Susan has blogged about many of them—but nowadays there is also vegan comfort food and even raw food to be had (for more on that, stay tuned for tomorrow's post!). The last time I visited NOLA, the Metairie Whole Foods even carried fresh pressed green juice! All the more proof that it has never been easier to be a vegan traveler in our world.
I woke up around 5:30 am today for my journey south. After ample coffee at the airport, along with a sunflower seed butter and banana sandwich on Ezekiel sprouted grain toast, I made my way to Atlanta. During my connection, I responded to work emails and munched on some homemade, raw vegan "chunks of energy" style snacks—recipe to come!— and then hopped on board a flight to Louis Armstrong Airport, where Chloe met me with a smile!
It took us all of five minutes in the car to establish that we were both, predictably, hangry. Chloe mentioned a vegan-friendly lunch spot in the Bywater called Satsuma. It had big salads, she said. That was all this hungry traveler needed to hear! Little did I know that this charming café also has a fresh juice menu: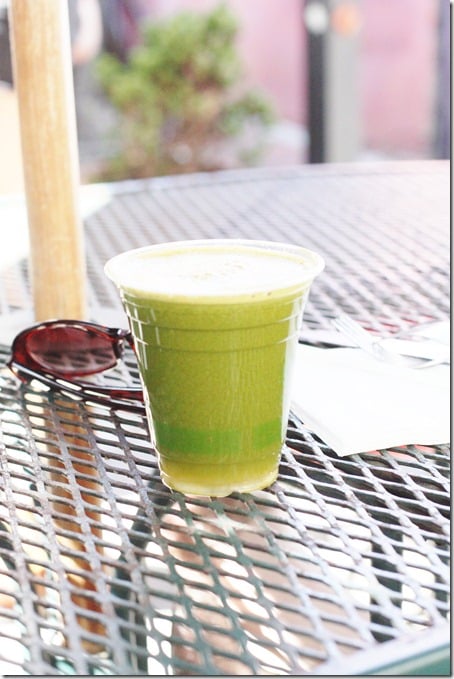 There is absolutely nothing that beats a cold, fresh juice after the exhaustion and dehydration of airplane travel! As my giant grin in the photo above demonstrates. I got an elixir of kale, celery, ginger, carrot, lemon, and parsley. It was heavy on the lemon, but perfect.
As you can see from the online menu, Satsuma is incredibly vegan friendly—many of the salads and sandwiches contain cheese, but all could be made without it.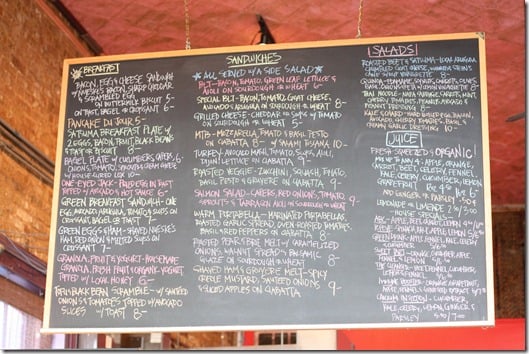 The vibe at Satsuma is artsy and eclectic. And the décor is incredibly cozy: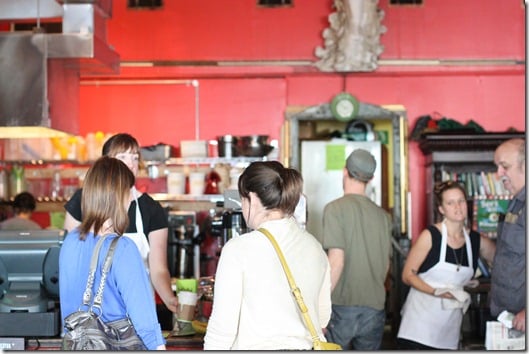 I was torn between two salads: the Satsuma salad, which was a medley of satsuma, beets, and arugula with walnuts and vinaigrette, or the quinoa salad with edamame, carrots, red onion (only a tiny bit, phew), olives, basil, and sprouts. One had more greens, the other had more sustenance. Given how hungry I was, I decided not to choose:
Yum!
I often find that my appetite exceeds a single menu item, but feel badly ordering two things. What I've learned is that it's much, much better to have leftovers to enjoy than it is to have an inadequate meal—especially when the food is as terrific as this food was! And I didn't have leftovers, which means I needed the fuel. The Satsuma salad was a classic—tangy balsamic dressing, sweet roasted beets. The quinoa salad was even more of a knockout—I loved how the salty olives contrasted with the sweet carrots and peppers, and the avocado (which I added to both salads) leant a creaminess to both dishes. I'm not typically a fan of olives, but they hit just the right note here. It was so flavorful that I didn't even need much of the lemon herb dressing, though it was very good.
For her part, Chloe ordered the grilled vegetable sandwich: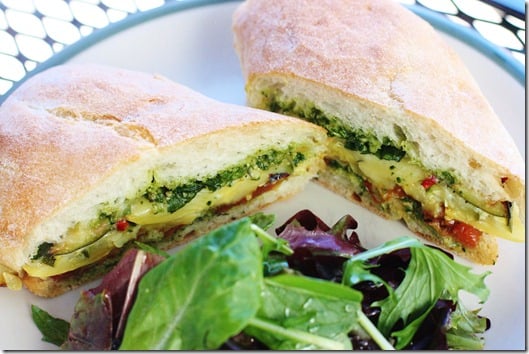 It looked great. And lunch was made all the more pleasant because the weather was balmy, and we sat outdoors: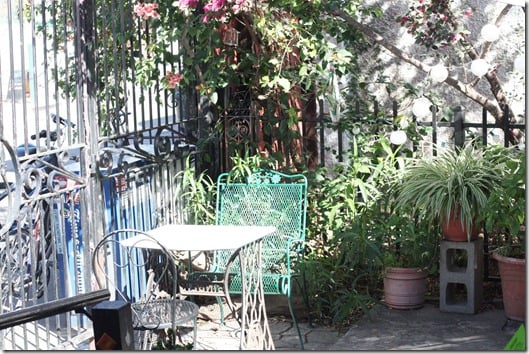 After lunch, we came back to Chloe's for some rest, some work, and I got to have a little time on the elliptical. Before we knew it, dinnertime had rolled around. We'd strolled at Whole Foods on the way back to Chloe's place, where I'd tasted some red grapes that were on sale. I started thinking about how I could work them into a particularly tasty salad, and knew immediately that avocado would have to be involved. So too would jicama, which caught my eye as we shopped. And for a little more nutrient density, some cannellini beans, which I found boxed, for once, rather than canned!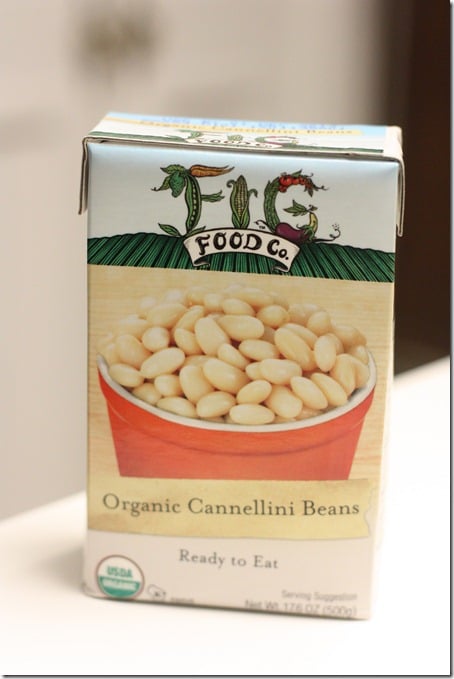 Canned beans are a big weakness of mine (and by that I mean, I should be cooking them from scratch!). I always buy Eden organic, which is BPA free, but I love the idea of an organic, boxed brand. With zero added sodium to boot! I'll have my eye on Fig Food Co from now on!
A splash of white balsamic later, a glorious new salad creation was born.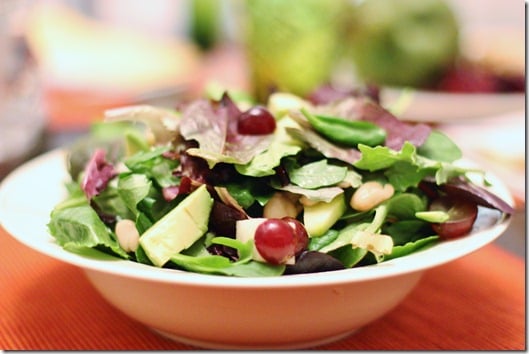 Avocado, Grape, and Jicama Salad with White Balsamic Vinegar (vegan, high raw, gluten free, soy free)
Serves 1
3-4 cups mixed greens or baby romaine
1/2 large avocado
1/2 cup grape halves
1/2 cup chopped jicama
1/3 cup chopped cucumber
2/3 cup cannellini beans
White balsamic vinegar to taste
Sea salt and pepper to taste
Optional add ins: quinoa, beets, spring potatoes
Mix all ingredients together until the avocado has coated everything. Serve with a grain of choice, some raw crackers, or–my choice this evening—some white bean dip with rice crackers! Delicious: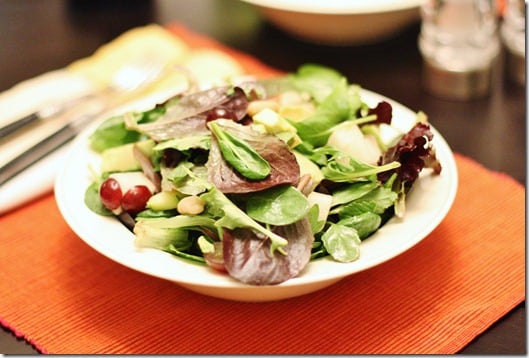 At dinner, I also tried Buddha's Brew, a regional kombucha from Austin, TX. It was the blueberry flavor, and I liked it a lot: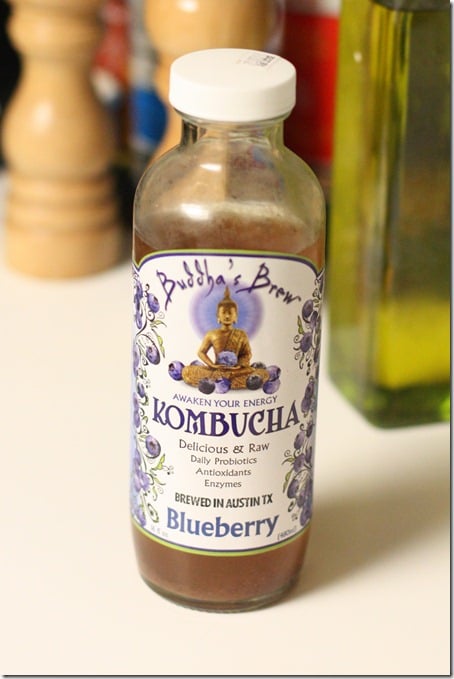 Hopefully I'll spot this brand at more stores very soon. Dinner was made even nicer by the fact that my childhood friend Matt, who I hadn't seen since Chloe's wedding, joined us for a while. Fun to catch up and catalog our favorite NYC restaurants—we're all clearly still children of the Big Apple.
In all, a fun day by the Gulf. I look forward to more good food, as well as coffee with my good friend Nat, tomorrow. Most of all, I look forward to sampling the citrus and ginger-kissed chia seed pudding that I just watched Chloe blog about. Cause it looks fantastic.
See you back here tomorrow!
xo