It's an appropriate week for this review! On Friday, we talked digestive health when I wrote about Gutbliss by Dr. Robynne Chutkan. I mentioned that Dr. Chutkan is a big, big fan of fiber and its numerous health benefits, from cardiac protection to a lowered risk of diabetes to–of course!–gut health. In Robynne's office, we recommend fiber-rich diets to patients (with the exception, of course, of those patients who have gut conditions that preclude a high fiber intake), and Dr. Chutkan also sometimes suggests supplemental fiber as well.
Because I spend so much time talking about fiber and its benefits lately, I was excited when the team at Renew Life–the same folks whose probiotic supplements I reviewed this past summer–offered me samples of their new Fiber Smart line. This included their new fiber smart clear fiber, a 100% soluble fiber made from corn, their fiber smart triple fiber, which contains flax meal, oat bran, and acacia fiber, and their fiber smart ultimate chia seed, which is just straight up chia seeds.
All of the Fiber Smart supplements are free of
wheat
gluten
GMO ingredients
artificial flavors
salt
animal products
preservatives
fillers
Since I touched on integrity in dietary supplements in my weekend reading post yesterday, I should mention that I have been impressed so far with the quality of RenewLife products, the company's transparency when I posed questions, and their apparent commitment to maintaining products that are healthful. These new fiber supplements are no exception. I'll go through them one by one.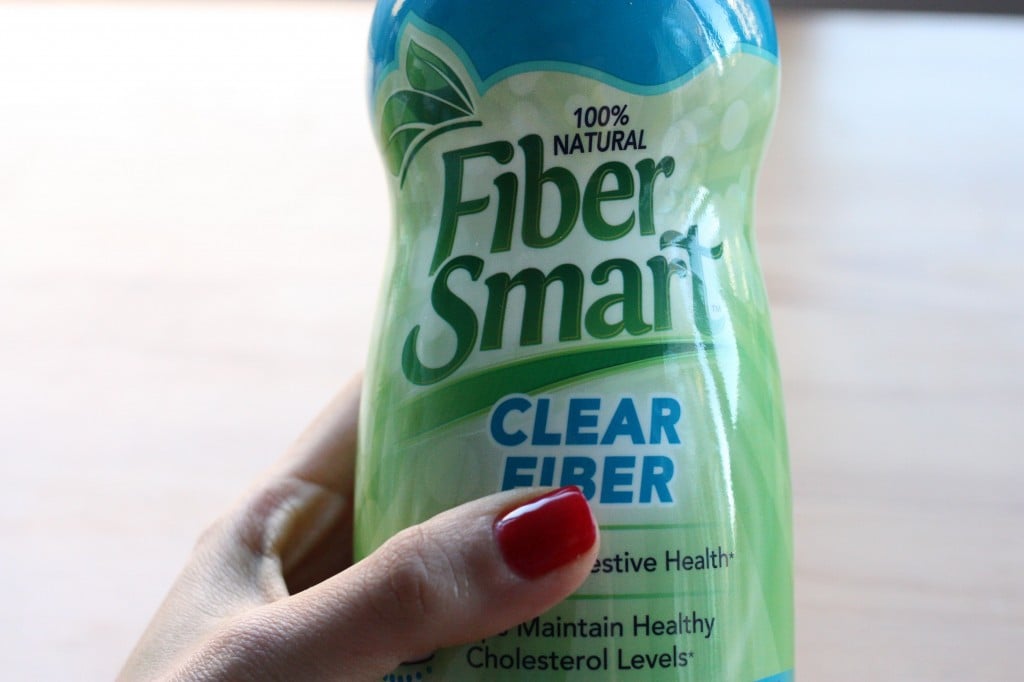 First up is the Fiber Smart clear fiber. This fiber is 100% soluble fiber, whereas the other two products I recieved are a blend of insoluble and soluble fiber. For more on the distinction between these two types of fiber and how they may interact with IBS, you can check out this more in depth post.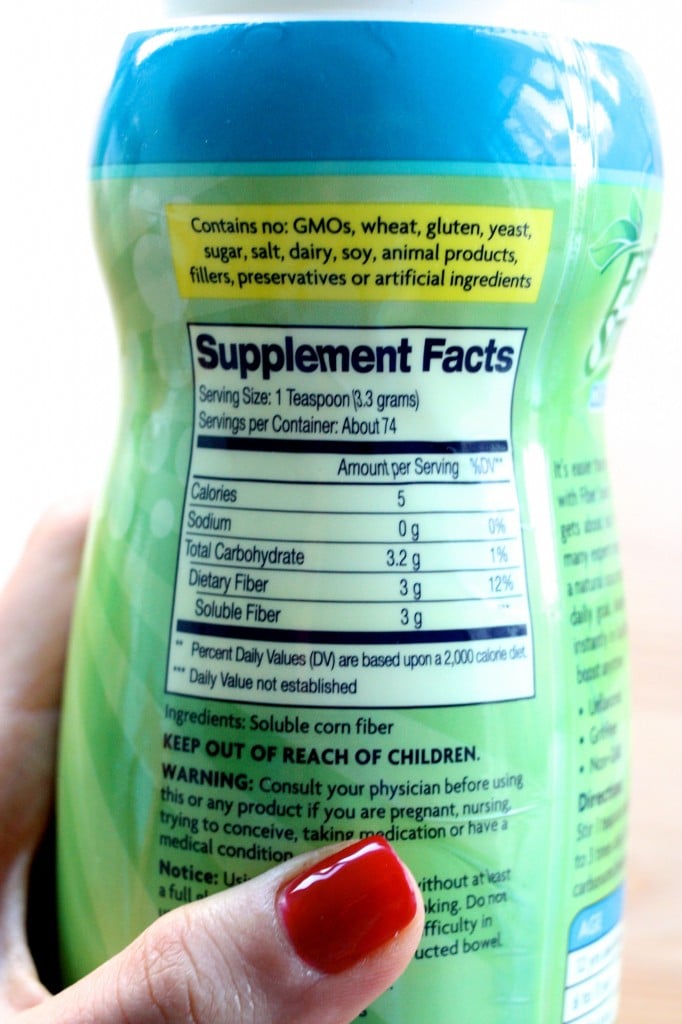 To sum things up, I'll say that soluble fiber adds bulk to stools, delays stomach emptying, and prevents elimination that is either too slow or too fast. For this reason, it can be incredibly helpful to irregularity-prone IBS sufferers. Insoluble fiber adds bulk to stool, but no viscosity, so it tends to speed elimination up. Most folks find that a healthy balance of these two sorts of fiber is best, but depending on your body, you may feel best when you get a little extra of one or the other.
The corn fiber used in this supplement is, as you can see, quite clear, and it blends up really nicely in water. It's also a tiny bit sweet, but doesn't contain either sweeteners or stevia. I was impressed with it! A very good option for people who are new to fiber supplementation, and likely to find the texture of psyllium, flax, or oat bran too gritty. I should also mention that soluble fiber can bind to fatty acids, which is part of why it's thought to aid in cholesterol lowering.
Next up was the Fiber Smart triple fiber. This one is a mix of soluble and insoluble (but still heavy on the soluble fiber). It features oat bran, considered by many health professionals to be an incredibly heart healthy food, ground flax seed, which is rich in both fiber and in heart-healthy Omega-3 fatty acids, and acacia fiber, which is harvested from the Acacia senegal tree.
I really love oat bran and flax seed sprinkled on warm cereal or blended into smoothies, so this product is right up my alley. I've used it in both of these capacities since I got it, and I enjoy the nutty taste–as well as the extra dose of fiber.
Finally, I got to try the Fibersmart ultimate chia seed. This is just chia seed–the same kind of chia I use all the time in my puddings. Of course, this is intended only as a supplement, so the suggested serving size is a teaspoon, which is far less than I ever eat at a time. But I'm never sorry to get more chia in my life 🙂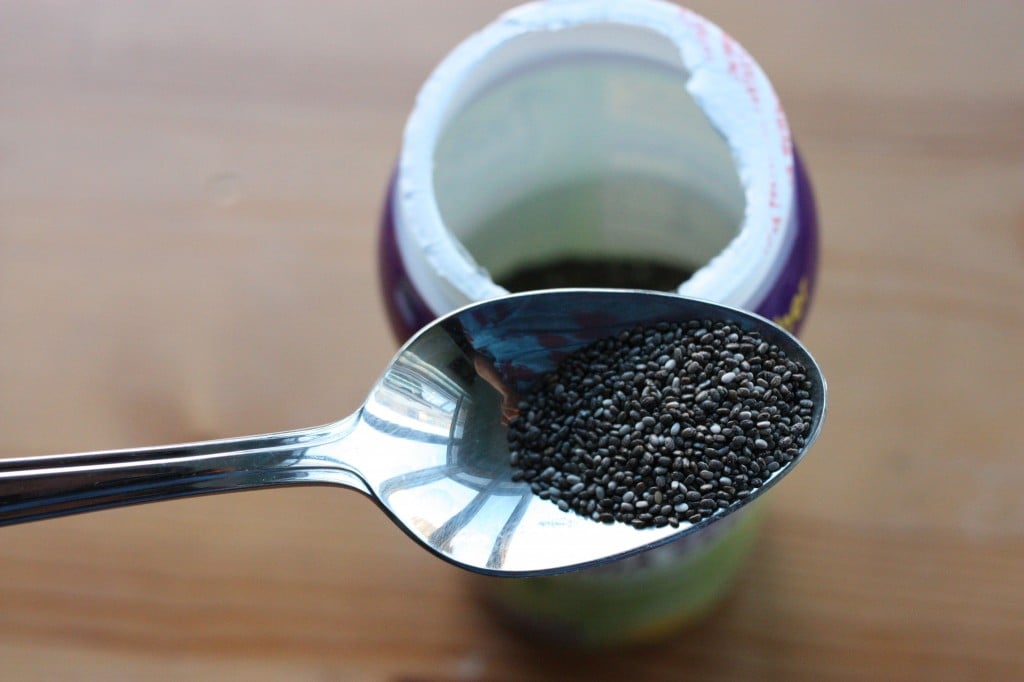 Of the three products I tried, I think I liked the triple fiber best. It's most like the kind of fiber boost I'd create myself, with flax meal and oat bran, and while oat bran is an odd taste to like, I really do like it! But the clear fiber was very new to me, and I was impressed with the texture. Most of the time, when consumers seek out a fiber supplement, the most readily available option is Metamucil. Fiber Smart does make one fiber (the orange clear fiber) that's similar, using a bit of citric acid and fructose. This is fine, but it's great to have a clear fiber option that's unflavored and free of the citric acid.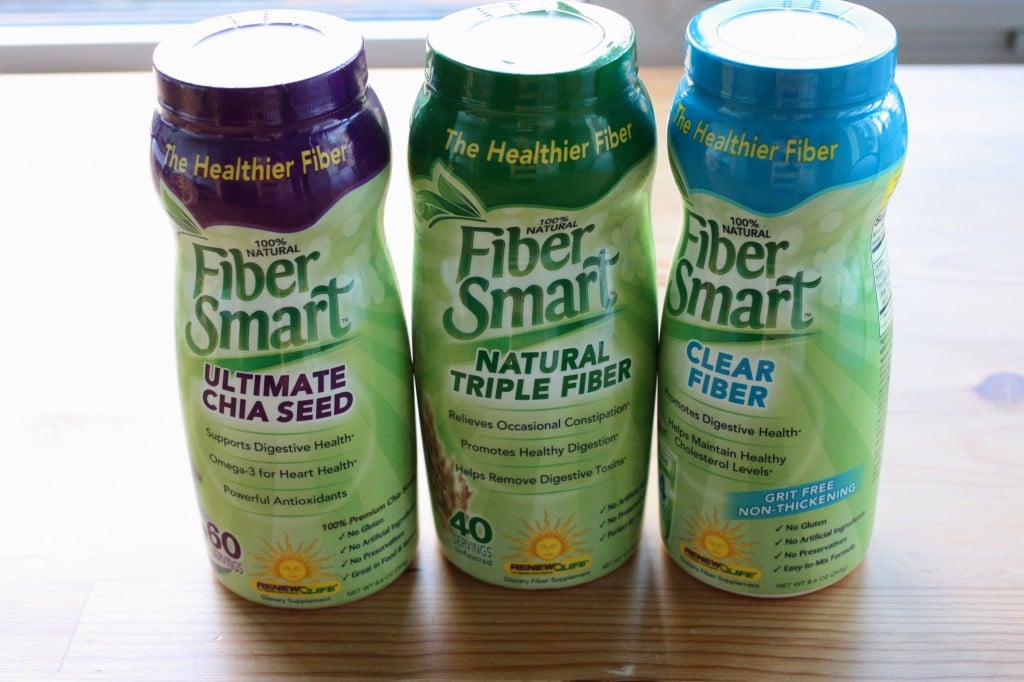 To explore more of the Fiber Smart line, check out www.fibersmart.com. And CR readers can also learn more about Fiber Smart line of fibers, sign up for health newsletters, and get a $3 off fiber smart coupon when they poke around the site. I hope you enjoy it!
If you'd rather try fiber supplementation at home, you can try adding the following to your morning smoothie, oats, or almond pulp porridge:
2 tbsp oat bran
2 tbsp wheat germ
1 tbsp ground flax
1 tbsp ground chia
1 teaspoon ground psyllium
Note that psyllium is very powerful, so if you go that route, definitely start with a half teaspoon! If you have any other fiber questions, ask away. And I will see you back here tomorrow, dear readers.
xo