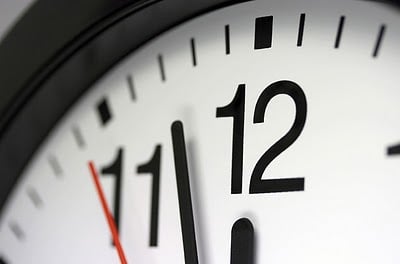 Happy weekend!
Glad you all enjoyed the sinful smoothie. Reader Nathalie posed a good question about it:
I've been toying with adding coffee to some of my smoothies. Like you, I LURVE my coffee. However, my one concern is about whether or not the coffee impedes absorption of all those wonderful nutrients in the smoothie. As it is right now, I usually leave 1 to 1 1/2 hours between my morning smoothie and my morning java. Is this unnecessary?

Well, you're right, Nathalie: caffeine has been shown to decrease the absorption of certain nutrients in the small intestine, especially the water soluble vitamins (the same vitamins most susceptible to destruction via heating). These include Vitamin C and the B-complex of vitamins. There aren't many hard figures about how great the effect is, so the best we can say is that there's a correlation between caffeine consumption and decreased absorption. This means that, if you want to get the full scope of nutrition from your breakfast, it's wise to wait a little while–say, an hour–after you drink coffee to eat it.
Of course, coffee hasn't been proven to block all absorption of water soluble vitamins. And if you eat a diet that is very high in those vitamins otherwise, it's probably safe to say that limiting some vitamin absorption once in a while is far from tragic. Always remember scope. Eating a nutrient rich diet allows you freedom to miss a couple of vitamins here or there–it's negligible in the grand scheme of things. It's habitual and substantive repetition that starts to have an impact on your health.
Moving right along, to a different question. A few posts ago, when I mentioned the demands of my summer work schedule, LC piped up and asked:
"Whew good luck with all that work! I admire your resilience. A post idea for you – how do you fit in workouts when you're this busy? I believe you said before that you go to the gym every morning – maybe some background on that?"
Great question, LC! To be honest with you, the answer is pretty simple. I go every morning before work, at around 7 am. This means I wake up at 6 am, take an hour to read email and sip coffee, and get moving. I work out for about an hour, change, and get to the office. Obviously, this changes when I have a morning meeting or function to get to, but it's the norm. It's so much the norm, in fact, that I typically do the same thing on weekends, only an hour later!
Going to the gym when I wake up is about as second nature to me as brushing my teeth. I've been going to the same gym almost every day for almost a decade. And to be frank, I've been doing the same sorts of workouts for about a decade, too! Sure, there are some variations–like the addition of yoga to my exercise rotation–but the fundamental routine has remained largely the same. A bit of cardio here, a bit of weights or machines there, and lots of bonding with my iPod.
It's this force of habit that makes it easy for me to squeeze my workouts in when I'm super busy. It would feel bizarre not to go. Recently, I was at the gym watching a rerun of The West Wing on Bravo. It was the pilot, and Allison Janney's character is pictured on a treadmill, gabbing to her neighbor. She mentions that 5-6 am is her "me" time. I smiled; I may not work at the White House, or bat down bloodthirsty reporters for a living, but I'm busy in my own way, and my forty-five minutes or hour every morning is my own rendition of "me time."
Are there days when I can't go? Sure. Are there days where I can't stay long? Dear lord, yes! Plenty of them. But I'm a huge believer that even a short workout is worthy: if you have a desk job, twenty minutes of motion can make all the difference in the world. I'm a master of the thirty minute workout: an easy twenty minutes on a stairmaster or elliptical, and ten minutes of crunches or stretching, and it's back to work I go. I've been known to squeeze these workouts in on my lunch break, between meetings, after I leave the office, or even between work and an event. To facilitate this, I keep a set of workout clothes and a set of sneakers at my desk.
Though I'm a morning exercise to the core, these impromptu gym jaunts have actually given me an appreciation for the non-morning workout, too. Lunchtime exercise can be great: I return to my desk full of energy, and afternoon lulls are virtually nil. Evening workouts, though rare, give me a chance to clear my mind and decompress; for that reason, sunset is most definitely my favorite time to practice yoga. And it goes without saying that weekends give me time to do the things I don't have time for on weekdays: rollerblading in the park, longer jogs, ninety minute yoga classes. These days, long workouts are luxuries, but I'm hoping August (and getting over my tendonitis) will afford me more.
Friends sometimes ask me how I remain consistent with my gym-going. Another simple answer: I only do what's feasible. I've noticed that many women take the same sort of "all or nothing" approach to fitness that they do to food: they plan difficult and intense regimens, and then if they can't keep up with them, they give up. I'm not competitive or goal oriented when it comes to working out. That's not a statement of virtue: I'm a competitive beast in my professional life. I just don't apply any of that hardcore ambition to exercise. I'm not training for a race, or doing a fitness challenge, or trying to firm up a body part. So I'm more than happy to have a wimpy workout if that's what time and energy dictates; what matters to me is that I show up. The gym is an oasis in the the constant shuffle of everyday life–an oasis that offers me TV reruns and the chance to catch up on pop music.
So if you're asking for tips, LC, I think I'd say the same thing I say to my clients about healthy eating: be a realist. Don't set elaborate fitness goals that demand more effort than you can give them. Look at the time you have, and figure out what you can do with it. There's no reason to miss a workout: they can be squeezed into even the of busiest days. You just have to be willing to concede that not every workout will be epic.
And if you do skip a workout? Big deal. Life happens. Go tomorrow. With gym-going, as with eating well, there is no such thing as "throwing in the towel." (Unless we're talking about throwing a sweaty towel in the laundry basket in the ladies' locker room.) 🙂
As long as I'm on the topic, I asked two of my favorite fitness divas to give me their tips for working out on the go. Here's what they had to say!
Gina:
One of my favorites is TV aerobics–do them at night while watching your fave show! Do workouts during the commercials–I'll alternate between cardio moves (jumping jacks, jog in place, high knees, floor sprints) and strength moves (tricep dips, planks, pushups, squats and lunges).
Even during my studying days, every 20-30 minutes I would take a break and do some workout moves. It helped to keep me focused and maintain my weight loss even when I was too busy to make it to the gym.
Some other tips: desk yoga, taking a break every hour to walk around the office or find an excuse to run an errand, or working out first thing in the morning–its always a good idea to wake up a little earlier, schedule it in, and get it over with.
Too busy? Committing to making exercise a part of your life will pay off down the road in spades by keeping you young, healthy, happy and more active down the road.  You don't have to go to the gym; just try to fit in 10-minutes each morning, noon and night. That can be 10 minutes jogging in place while watching the news, or a 10 minute power walk at lunch and 10 minutes of sit-ups, lunges, squats and pushups during prime time TV commercial breaks.  Believe me, once you get in this routine, it will become completely second nature.
Go Natural.  The recent buzzword for this is N.E.A.T. (NON-EXERCISE ACTIVITY THERMOGENESIS). Basically, it just means that normal activities (folding laundry, taking the stairs, shopping) count as exercise, and make a difference to your overall health.  Pump it up a notch by making a point of being a mover—fidget, take breaks to walk around the office every hour, stand on the subway, ALWAYS take the stairs when it's less than 5 flights, clean with vigor, walk like you are late even if you are early!
Thanks, ladies!
Speaking of all this, I wanted to give you all an update on my hip tendinitis and strain. It's doing OK! Physical therapy is helping tremendously, as is working out in ways that don't exacerbate the injury. I'm feeling much better than I was three weeks ago. Is it frustrating sometimes? Yup. But I also have a renewed gratitude for my body and all it does, and in that regard I guess all injuries are humbling.
I'm off to meet a friend for coffee, and then it's work, work, work till a movie date later tonight. Happy Saturday!
xo