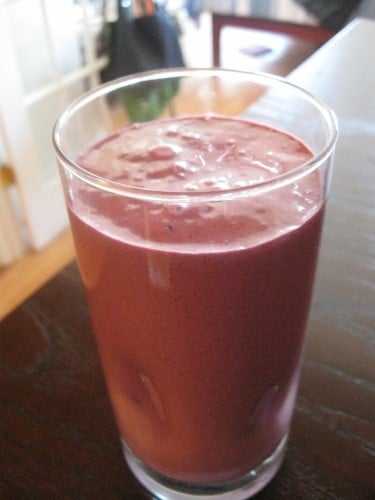 Hey all!
It's been a very busy weekend, so I'm just checking in quickly. It seems that my last post prompted some great questions about whey protein and protein isolates. Namely this one, from Jessica:
Hi! I've been following your blog for a while but never written in. I was wondering if you could tell me more about the whey protein isolate comment? I had never heard anything bad about it, I'm a workout fanatic, and of course everyone and their brother at the gym drinks it. If it's that bad for you, I would want to avoid it, but what other alternatives (that are clean) are there? Just wondering what your take on it is.
Thanks!
Jessica
This is such an important question! Especially for my gym-going and athletic readers.
Here's the deal: protein isolates are heavily processed, and their impact on health is a subject of some debate in holistic circles. While I don't believe that they're downright terrible, I do believe that there are less heavily processed and more nourishing options out there. And of course, "whey" is a dairy derivative, so it's my hope that I can persuade you to find a vegan alternative!
The protein powders I recommend, Jessica, are these:
1) Hemp protein. Hemp is a nutritional powerhouse. Hemp oil is a rich source of polyunsaturated essential fatty acids (aka, the "good" fats). Hemp seeds contain all the essential amino acids and essential fatty acids. And hemp proteins are similar to proteins found in the human body, which makes them easy to digest and assimilate quickly, so they're a great alternative to whey and soy proteins, which are often heavily processed. Vegan and raw athletes, take note: they're terrific for athletic recovery and muscle repair. And don't let the green color scare you: hemp protein is tasty, and the popular Nutiva brand comes in several flavors.
Best of all (and unlike other protein sources), hemp protein is also rich in fiber, boasting eight natural grams per serving. Drink up!
2) Brown rice protein. Many vegans rely on this allergen-free, gentle, and high quality protein powder for their workout and recovery smoothies. My fellow health counselor, Andrea Moss, uses it as a cornerstone of the morning smoothies in her level of the Spark! Wellness + Choosing Raw cleanse. I recommend the NutriBiotic or Sun Warrior brands.
3) Yellow Pea Protein. This is a favorite among raw athletes, Brendan Brazier included, and it appears in all of his Vega smoothie infusions and whole foods health optimizers.
With choices like this, why would we seek out highly processed and (often) sweetened powders? Hemp protein, which is my personal favorite, is merely powdered hemp seeds. It doesn't get more natural than that.
As I always tell people, the title of my blog isn't meant to suggest uncooked foods. It's meant to suggest a way of eating and thinking that honors the most natural, untouched ingredients as possible. If you need to supplement your protein intake, these are the most organic ways to do it.
With that, I thought I'd share with you my all time favorite protein smoothie. This is hugely popular with my athletic clients, and it's a personal favorite of mine, too: I often sip it in the late morning or as a post-workout snack. It's relatively low in sugar, totally delicious, and features hemp protein, though you could substitute a vegan and all natural protein of choice. I hope you try it and love it!
Very Berry Protein Smoothie (serves 1)
1 cup mixed berries
1 cup unsweetened almond milk
2 tbsp hemp protein powder
1/2 packet stevia
5 ice cubes
Simply blend all ingredients on high and serve!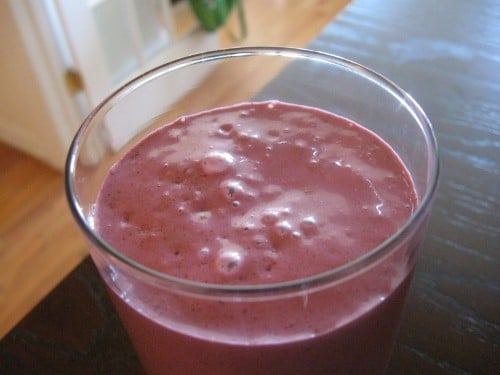 I hope you all enjoyed a terrific weekend. I'll be back soon.
xo