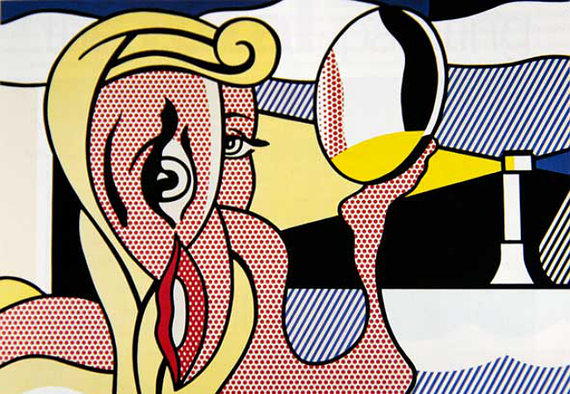 A few weekend readings ago, I mentioned that I'd been struck by this interview with Anneli Rufus, who is the author of a new book entitled "Unworthy: How to Stop Hating Yourself." I was particularly struck by her description of a condition that she calls "negative narcissim," which she describes thus:
There's a certain negative narcissism aspect to having low self-esteem. People who totally adore themselves are hard to love because they only see themselves and it's hard for them to care about you. But people who hate themselves are also hard to love because they, too, are so self-absorbed that their own needs and miseries obstruct their view of another person. You can't see into someone else's heart if you are so wrapped up in yourself. If you're sitting there, sobbing on the bed and there's someone beside you saying, "But I love you," and you reply, "No! I'm so worthless!" you're basically saying 'screw you' to that person. If we can have compassion for ourselves, then we are inviting ourselves to have compassion for others, which makes relationships fairer and more equal.
Boy, did those words resonate. As I mentioned within the weekend reading post, I can't say that my tendency toward self-loathing has ever blocked my ability to accept love quite so dramatically as it does in the exchange that Rufus describes. But I'm certainly no stranger to self-criticism or self-loathing, and I'm also no stranger to the solipsism they can create: the certainty that you must be correct in your (unflattering) vision of yourself, that everyone else is either deluded or being charitable, and that words of appreciation, while precious, are also futile.
Rufus' words would have stuck with me no matter what, but they came at a particularly poignant moment. Self-criticism chases at my heels often, and some weeks or months are worse than others. I've been feeling particularly self-critical lately, across the board: professionally, personally, and of course with regard to my body. The body stuff, which at various times in my life has ranged from fiery body dysmorphia to plain discontent, isn't necessarily the deepest or most unsettling kind of self-criticism I experience, but it's always the most visceral. In my vulnerable state lately I find myself doing things I swore I'd stop doing years ago: making ungenerous comments about my appearance. Putting myself down. Rejecting compliments–if not outright, than with raised eyebrows or eye rolling. Very mature stuff, I know.
I could try to analyze why this stuff is all bubbling up right now, but that's not really where I wanted to go with this post. What struck me when I read Rufus' interview, and what seemed to reverberate with my readers most powerfully, was the idea that self-loathing and feelings of unworthiness can serve as a barrier between us and the people we love–the narcissism that Rufus articulates so smartly. To me, this sounded a lot like the isolation and self-centered experience that characterizes EDs. I and many Green Recovery authors have written about this. Emma articulated it perfectly in the comments for that post:
…I'm glad to hear you voicing those thoughts because you are not alone in the self-criticism department and it's something really tough to deal with–both personally and knowing the effect it's having on others attitude towards you. When I was very ill my Mum called me "selfish" and that was the worst thing ever for me to hear but in a sense eating disorders ARE very narcissistic, though of course it's not intentional.
The "selfishness" of EDs is rooted more in self-destructiveness in than in self-celebration, so it doesn't always come across as narcissism in a traditional sense. But insofar as it warps our perception of ourselves enough to shut other people out, I think it most definitely fits the bill.
One of the worst consequences of this kind of self-loathing is that it causes us to reject the love and admiration that other people feel for us, either because we're so accustomed to our own criticisms that we no longer know what to do with other people's high regard, or–even worse–because it has contorted our vision of ourselves so thoroughly that we come to believe that people who love us are just plain wrong. This is obviously hurtful to those who have candidly voiced their affection/admiration to us. Hannah had this to say:
The Rufus quote reminds me of a conversation we had a few months ago, the one about my mind-trick logic of "If this person, whom I think is incredible and radiant and strong and intelligent and awe-inspiring and hilarious and wonderful [i.e. you/a friend/loved one], and whom I trust in all matters, seems to feel the same way about me, then I have to trust them and believe it too to at least some degree, or else I'm contradicting my incontrovertible belief that the sun radiates from their wise soul, which I can't do, because it does, ergo… I'm not worthless."
Quite right. There's an inherent contradiction between admiring and trusting a friend or lover, and also insisting to yourself that his or her judgment about you is just completely wrong. My reader Suzanne delved into this idea in the comments, too:
I remember when I first met my husband … many moons ago… he told me that if I shrugged off or rejected a compliment or expression of love, that it was actually an insult to the other person. That I am saying their opinion is wrong or does not matter. He said 'you don't have to agree with it, but you can say thank you and accept that it is how the other person feels'. That really shifted my ability to graciously accept kindness from others…and in doing so , it allows some of those positive thoughts to be absorbed. Unfortunately, despite the fact that that was years ago – I am still too strong on the self criticism and I completely see how it sucks energy away from a vibrant life and truly intimate, fulfilling relationships.
To insist that others are wrong in their appreciation of us is, I think, self-destructive; to me, it echoes the self destructive habits that I remember from my ED. Back then, I starved myself literally. I've learned not to deny myself food anymore, but sometimes I struggle to accept other sorts of essential nourishment, and I believe that love is one of those. To reject love, or to reject the admiration and desire it evokes, is a different kind of self-starvation.
So, why persist with the negative remarks or the eye rolling if I know how warped it all is, how harmful and deceptive? Part of it, I guess, isn't under my control: I'm human, and like most humans, my sense of self-assurance has peaks and valleys. When I'm feeling really low about myself, it's genuinely hard to believe other people when they express some sort of admiration. But part of it, I know, is that there is a peculiar kind of safety in disliking myself, just as there was a (terrible) sort of safety in having an ED. Anorexia winnowed my existence down to a few key variables, and I controlled (or thought I controlled) them all: what I ate, when I ate, how much I ate, and how thin I was. Nothing could be uncertain and nothing could surprise me if I limited my experience to these concerns. It was awful, but it also felt, at the time, so comforting, so free of unknowns.
And there is certainty–perceived certainty, anyway–to insisting that you know yourself better than anyone else does, and what you know is that you're unattractive, untalented, unintelligent, and unworthy. Because if you refuse to accept that your lover finds you beautiful, then you'll never be caught off-guard or wounded if his or her attraction shifts one day. And if you reject his love, then you won't ever run the risk of being abandoned or hurt. If you refuse to believe that you are powerful or intelligent, then you don't necessarily have to voice opinions that might be criticized, or accept opportunities in which you might be challenged. And if you refuse to believe that you are worthy of happiness, than you can very often find ways to reject it, rather than embracing it with the poignant awareness that it may shift or dissolve one day.
It's appropriate that Anneli Rufus' interviewer in the Atlantic brought up the famous Marianne Williamson quotation: "Our deepest fear is not that we are inadequate. Our deepest fear is that we are powerful beyond measure. It is our light, not our darkness, that most frightens us." To refuse to believe in our own potential is in some ways an act of guarding, a way of shutting out all of the heartbreak and failure that can befall us when we gather up the confidence to take immense risks: falling in love, pursuing professional opportunities we desperately want, fighting for our ideals, putting our hearts in other peoples' hands.
What I just wrote might make it sound as if I believe that most self-loathing or self-doubt is disingenuous, a calculated act of self-protection. Please don't misunderstand: I don't think that at all. My own self-criticism, when it's at its worst, feels absolutely sincere, and I wish it's something I could change. I yearn for the kinds of self-assurance that I tend to lack, especially self-assurance about my body, and I know that many of my readers feel the same way. But on some level I also understand that my world has expanded, wonderfully, every time I've managed to overcome the self-loathing and have faith in my own fundamental worth. It was in these moments–moments when I believed that I was talented, kind, worthy of love–that I made my boldest choices, learned my greatest lessons, loved the most and was loved most in return.
I had to accept that I was worthy of health and sustenance in order to begin overcoming my ED. Nagging feelings of self-criticism or unworthiness probably don't measure up to the enormity of that experience, but in some ways I recognize that a similar mental shift has to happen even in the small moments when I doubt my own value. And I know that the fairer my self-perceptions become–not blind to flaws or errors, mind you, but honest and forgiving even in spite of them–the more intimately I'll be able to connect with the people in my life who have given me the gift of their love and admiration.
I wanted to wrap up this train of thought by mentioning that Anneli Rufus actually commented on that Weekend Reading post. Not surprisingly, readers, she has an ED story of her own. She said,
I'm so glad that my comments re: self-loathing (re: my new book Unworthy: How to Stop Hating Yourself) were helpful to you. As an eating-disorder survivor myself, I agree with your insights. Self-destructiveness vs. self-celebration is a sadly perfect way of characterizing that process, and oh man is the obsession around eating and not eating a lethal time-sucker. Eating disorders "reward" the afflicted with a sense of victory which feels real at the time (I know) but later is revealed as tragically false. Switching off the inner critic is like training for a marathon, and maybe not 100 percent possible, but we must try & try. Cheers & thanks & all the best to you.
Before I go, I wanted to mention that my friend Melanie St. Ours and I recently collaborated for her fabulous Creative Wellness Podcast. Melanie is a clinical herbalist, a healer, and a really great friend. Her podcast is dedicated to helping people harness the power of herbal medicine and creative energy into the healing process. She's smart, compassionate, funny, and if you're curious about TCM or Ayurveda, she's a fabulous resource. I mention the podcast tonight because we happen to have spoken about all of the things this post touches on: EDs, healing, and perfectionism in particular. It's long–a whole hour–but it's rich material, and if you're curious about these topics, then I invite you to check the podcast out.
Please try to ignore the bit where I meant to say Jack Norris (co-author of Vegan for Life) and said "Mark Morris" instead. Oy.
Night folks.
xo
Top image: "Girl with a mirror (1977)" by Roy Lichtenstein (centralasian/flickr)