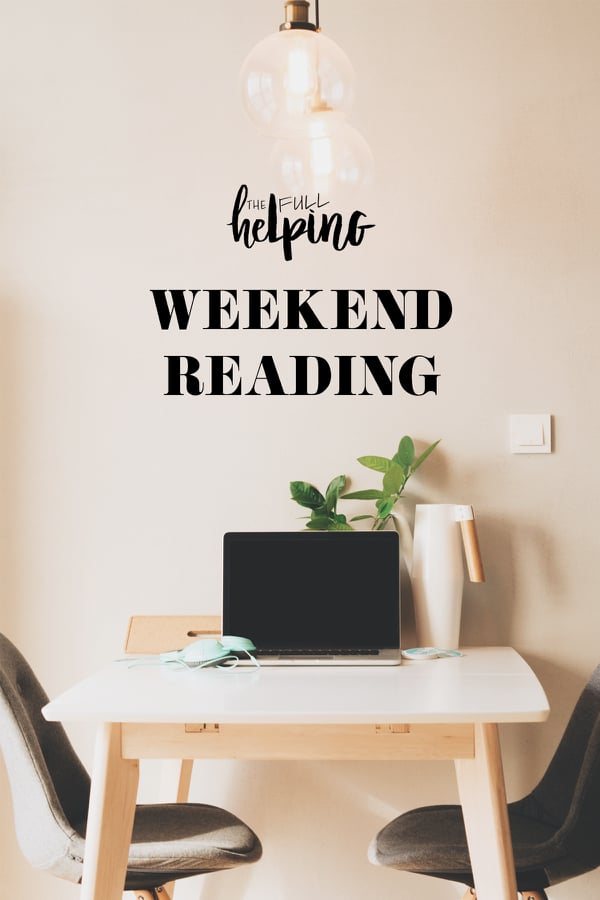 I'm perched upon my sofa right now in a sea of pre-holiday mess: as-of-yet-unwrapped gifts, Scotch tape and scissors on the floor, a Christmas tree that needs watering and has been shedding needles without subsequent vacuuming from me, a countertop covered in flour for the bread that probably needs longer to proof than I have time to give it. There are unwashed dishes in the sink, work emails I meant to send before Christmas and didn't, cards I wanted to mail to friends that somehow didn't get out in time. And I'll definitely need to run out this afternoon for a few last minute gifts.
A year ago at this time, the stockings were hung by my tree with care, and that tree was meticulously decorated and groomed. I'd smartly made a Christmas breakfast dish ahead of time. I'd followed through on a detailed baking schedule and had the gift-worthy cookies and scones and quick breads to prove it. My cards were written, gifts wrapped prettily, and I'd worked around the clock to tighten up work odds and ends before Christmas Eve. There wasn't so much as a ribbon or crumb or pine needle out of place.
It wasn't right, though. All of the trimmings and festive touches had been piled upon an atmosphere of tension and unease, as my partner and I delicately tiptoed around the rift that had been there for months but had suddenly cracked open between us. Instead of talking about it, we made an unspoken agreement to go through the motions of Christmas with special gusto. We went out and spent more money than we should have on gifts for each other. We listened to carols and immersed ourselves in holiday movies. When we showed up at my mom's on Christmas day, we were chipper and cheery and as festive-seeming as could be, except for the fact that we could barely look each other in the eye.
Our efforts to go through the motions of Christmas as if nothing was wrong seem so sad to me when I look back on them now. At the time, though, it was probably the best we could do. Fussing over decorations, trimmings, and rituals was our way of not acknowledging a truth that was too painful to confront, and at that point we were seasoned pros at avoiding what we didn't think our relationship could survive.
The outlook this morning couldn't be more different. Here I am, alone with my little sea of chaos. I'm feeling better than I did at Thanksgiving, more at peace the holidays. I'm lonely, though. In spite of lots of gentle self-talk in which I remind myself to greet the holidays one year at a time and give thanks for each Christmas as it is, I can't help wishing that I had a person or people of my own to create new traditions with.
To acknowledge these longings openly—to put them in writing now—feels vulnerable and tender. All things considered, though, it's a lot better than last year's stifled unhappiness. I wish I'd done a better job preparing for Christmas this year (having my finals wrap up late didn't help), but I'll take the chaos and the rush over a stiff performance of holiday cheer anytime. It's part of a larger process of trying to live a little closer to my truth: getting messier, being less interested in appearing competent and in control, naming the feelings and desires that bring up fear or shame. Trusting that I can survive all of this.
So, here's to Christmas, however it shows up: messy or spectacularly organized, suddenly or deliberately, merry or wistful, familiar or new. If you celebrate the holiday, know that I'm sending you good cheer, blessings, and sincere wishes of peace today. Enjoy the recipes and reads.
Recipes
I love gravy and don't make it often enough, even though it's a perfect thing to cook in batches, freeze, and use for seasoning any which way. I'm feeling inspired by this post, in which Amanda shares an epic vegan gravy recipe and a couple of crowd-pleasing vegan sides to pair with it.
I love the looks of Maria's roasted cauliflower and chickpeas with pomegranate seeds: what a pretty vegetable dish for any holiday table. Bonus points for having some plant-protein, too.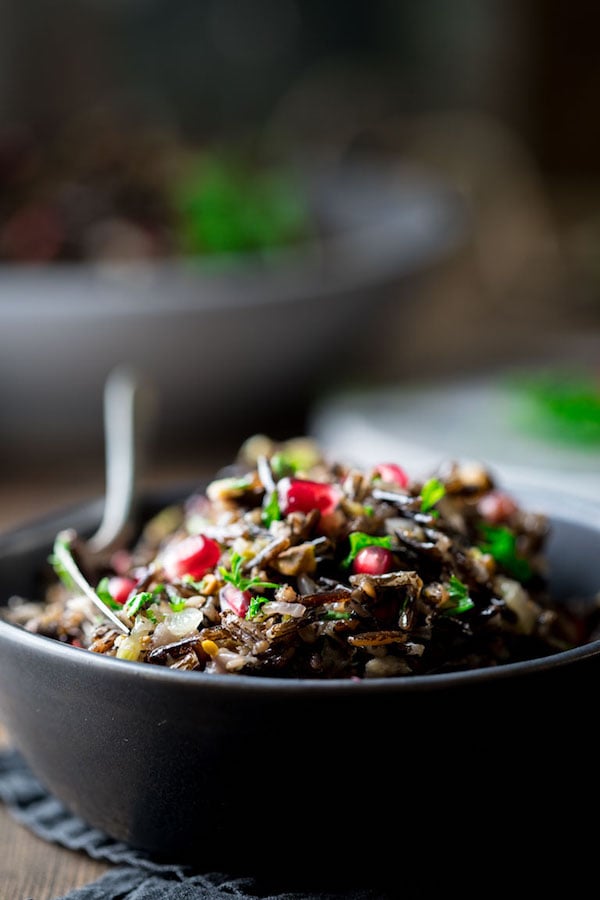 More pomegranate seeds, this time in a hearty, savory wild rice and pistachio pilaf. I like the contrast of earthy wild rice, bright herbs, and a touch of fruit.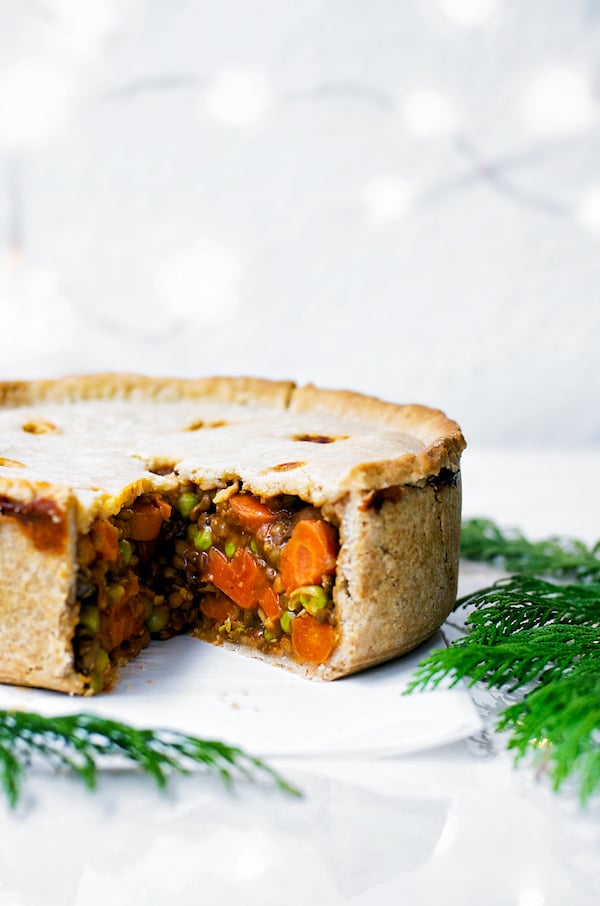 I'm super impressed by Alexandra's hot water pastry skills, to say nothing of her whole, festive vegan holiday pie! It's packed with lentils and veggies and makes for a pretty stunning centerpiece.
Finally, Susan recently posted a simple cranberry carrot cake from Nava Atlas' Vegan Holiday Kitchen, and it looks so good. I love the maple cream cheese frosting and the pretty, mottled interior of the cake.
Reads
1. I loved Renee's two-part post on simple self-care practices for the holiday season. As a highly-sensitive person who struggles with anxiety, especially during busy times of the year, I found many of her tips to be so relatable and valuable. The first post in the series is focused on food, movement, body care, and sleep, but it's the second post—which focuses more on mental health and creating a health-supportive environment—that spoke to me. I'm intrigued by the idea of visualizing an aura as a way of creating and maintaining boundaries.
2. If you're coping with grief or mourning this season, you may find value in this article from the WSJ. I appreciate that the focus isn't only on personal, inward practices, but also on traditions and rituals that families can create together as a way of supporting each other and openly acknowledging loss.
3. Important reporting on maternal death and injury disparities between white and black women in America.
4. Some intriguing early research on the potential of nutrition therapy to aid in addiction recovery. It seems that the value may be due to establishment of routines and overall healthful patterns, rather than medical nutrition therapy in and of itself, but in any case, it would be cool to see more RDNs gathering experience and training in this realm.
5. Finally, Vivian Kamen shares her thoughts on the experience of creating "emotional recipes"—recipes that are developed specifically to evoke certain feelings, sensations, associations, or memories. Many of my own recipes are intended to channel or evoke a season or feeling, but I'd be curious to see what it's like to formulate some recipes with emotional impact more prominently in mind.
And now, it's time for me to start doing all that stuff I haven't done. Or doing some of it, anyway, and leaving the rest be. Merry and grateful Christmas Eve, friends. I'll be checking in later this week with a festive NYE appetizer recipe, and then a simple one-pot meal with which to welcome 2018.
xo