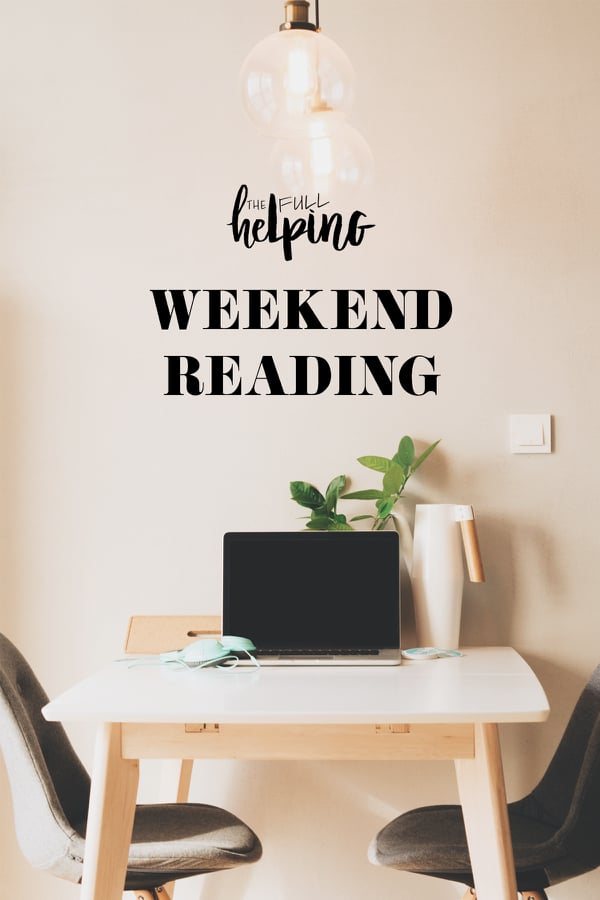 It's been an unusually hectic week around here, the first in a long time that had me running around without a pause. That kind of pace was much more of a norm for me a few years ago, right before and during my post-bacc, and it's something I took conscious steps to disentangle myself from when my anxiety got really bad.
I'm glad I've distanced myself from that particular craziness, but life is life, and chaotic spells are inevitable. I do my best to avoid overwhelm, but I'm still looking for a toolkit to help me stay grounded when things become unusually . . . lively.
On January 1st, I started reading Melody Beattie's Journey to the Heart. I'm loving it so far; it's not a book that's designed to be read continuously (though you could if you wanted to). Instead, it offers a short meditation for each of the 365 days of the year. They hit a sweet spot between challenging the reader to let go of self-imprisoning habits while also offering up tremendous empathy for how and why we all sometimes choose to be—or can't imagine not being—stuck.
On January 29th, just at the start of this demanding week, Beattie's entry was titled "Seek Peace." She writes,
Cultivate peace. Commit to peace. Insist on it. Don't settle for peace based on outward circumstances or a particular arrangement in your life . . . [f]ind the peace that prevails even when the turbulent waters of the river roar through your life.
I love the idea of "insisting on" peace. Sometimes when I read about making or finding peace the suggestion seems to be that peacefulness is just beneath our feet, something that we'd unearth if only we scraped the surface a little. My experience has been that it's a lot harder than this. Peace is something I need to fight for, something that don't come easily unless I insist on it, as Beattie suggests.
The insistence often means making uncomfortable choices. These include saying no to some things and postponing others, even though it's my first impulse to be a timely and efficient taskmaster. They also include learning to recognize my body's signals of overwhelm (insomnia, dramatic highs and lows in energy, listlessness, tension headaches, irritable digestion) and bringing things to a full stop if I sense that I'm getting close to shutting down.
Sometimes committing to peace involves even more radical steps, like reexamining toxic relationships or detrimental, long-entrenched habits. Just as important, for me, is to identify and cherish the friendships and habits that evoke a sense of truth, calm, and well-being within me. I'm working really hard lately to give these the love and attention they deserve.
The most important thing, I think, is to watch for the trap Beattie points out, which is making peace contingent upon a "particular arrangement in your life." For so long I accepted the idea that I had to passively endure frenzy and hope for pockets of peace to show up, as if by magic.
Nowadays I recognize that I can't control what life puts in my path, but I can avoid making things more complicated than they need to be, and I can actively seek and cultivate the mindfulness that brings me peace. It's not always a perfectly choreographed dance, but it's in progress.
Wishing you all peace as you move into the first full week of February. Here are some tasty vegan recipe picks and reads from around the web.
Recipes
Need a last-minute bite to serve during the Super Bowl? Sophie's BBQ cauli wings look incredible.
Another delicious vegan side dish: Elizabeth of Brooklyn Supper roasts romanesco to crispy perfection with chili powder and meyer lemon zest, then tops it in a creamy vegan sunflower seed dressing. Yum.
I love the contrast in this dish: tofu gets dredged in chickpea flour and pan-fried to crispy perfection, then served in a delicate miso broth.
I think I've got my next dinner-in-a-hurry bookmarked: Gina's 30-minute stir fry with maple peanut tamari sauce.
I'm still looking for my vegan forever brownie recipe, and I think Eva's rocky road brownies might be it. If I stare at the photo long enough, will they come to life? 😉
Reads
1. Beyond inspiring: Dani's reflections on how she reclaimed her life after a devastating injury and overcame the stigma of being in a wheelchair.
2. A fascinating look at how cancer cells and placental cells may regulate the immune system in similar ways.
3. Jane Brody reports on confusion and misleading headlines surrounding the healthfulness of saturated fat. It's a story worth reading in our day and age of frequently conflicting nutrition headlines and a good reminder that weak study designs can significantly impact research findings.
In the case of saturated fat (and many nutrition studies), one of the big confounders is that researchers can't always anticipate or adequately control for which foods study participants will ultimately eat more of when they eliminate another food or nutrient. Many studies on reduced fat consumption seem to have been complicated by participants eating more refined carbohydrates and/or trans fats in the wake of reducing animal fats, which means that study results may not reliably indicate the benefits of saturated fat reduction alone (minus other dietary changes).
4. A harrowing account of medical emergency, which becomes a powerful statement about healthcare as a basic human right.
5. So cool: MRI scans show that memorizing ancient mantras increases the size of brain regions associated with cognitive function.
Another way I insisted on peace this week: getting this post up today because I needed to turn inward yesterday. Happy Monday morning to you all.
xo