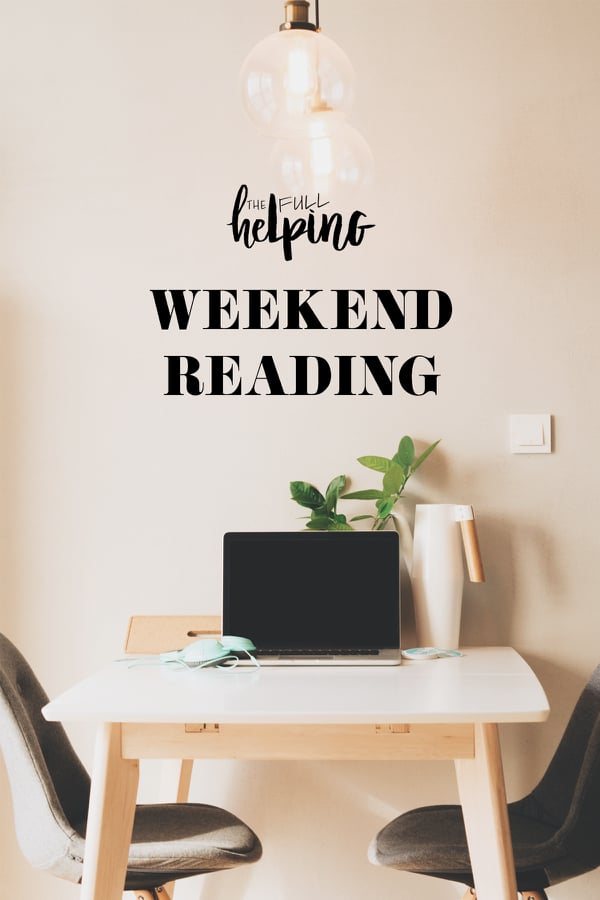 For a few weekends in a row, I've written this post in a reflective, calm state, posted it early in the day, and spent the remainder of my Sunday doing what needs doing.
Not today: the Sunday Scaries swooped in this morning, and in spite of planning some nice stuff in the afternoon (including seeing a play with my mom) that helped to quell them, I've just been too scattered to sit down and write anything. I'm starting a new internship rotation tomorrow. The end is so close, but somehow anxiety seems to get more pronounced as time goes by.
This is an honest part of my life: weekends that feel messy, anxious, and confusing, rather than restful and reflective. Sometimes the best thing to do is to stop resisting. In that spirit, I'm going to focus on some tidying and some TV (both good sources of distraction) for the rest of the evening. But I will share the following, which is a short series of sweet and insightful tips I got on handling the Sunday Scaries when I asked for guidance on Instagram stories:
Just try to distract yourself with something. So been there.
Take a deep breath—it really will be OK.
Dealing with this right now, too. Calling my mom 💕
Meal prep, make lists, clean, yoga, meditation, pet an animal, go outside! I can relate 😘
I always remind myself to take the week just one day at a time.
A good movie!! And popcorn and tea.
Rigid Sunday afternoon schedule, a cup of my favorite tea, and a slightly earlier bedtime.
Yoga, some wine, and good sleep.
You aren't alone in that feeling! I try to take comfort in knowing I'm not alone.
I love all of these. But I especially love that last one. Blogging is precious to me for so many reasons, but one of the most profound is its ability to reinforce my sense of connectedness and remind me that I'm not isolated in what I'm feeling/thinking/experiencing.
Thanks to all of the sweet folks who weighed in with this excellent Scary Sunday advice. And thanks to all of you for bearing witness. Here's to taking this week one day at a time.
Recipes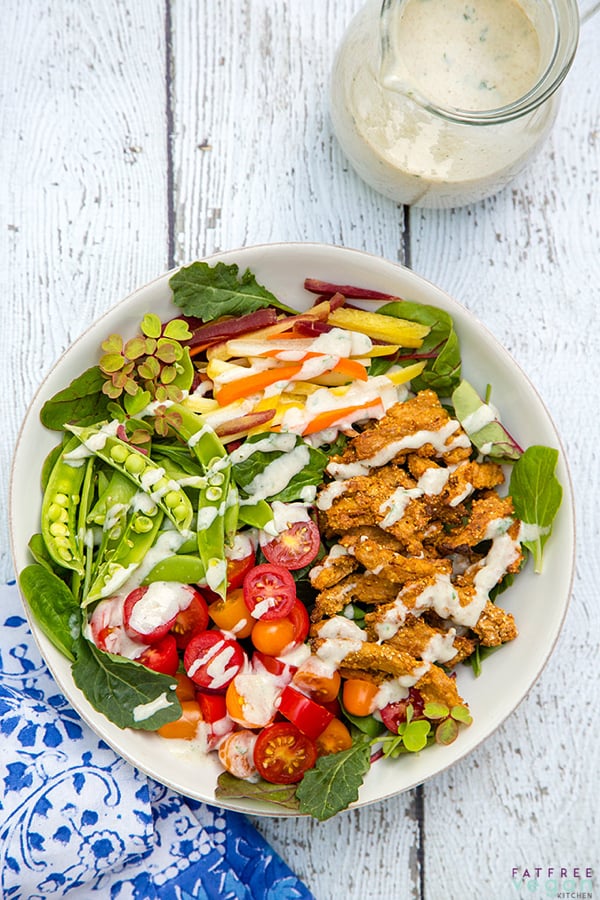 Was just raving about soy curls last week, and now Susan is tempting me with a brand new way to prepare them!
Shannon has crafted what looks to be the ultimate TLT (tempeh, lettuce, tomato—a vegan sandwich classic).
I was never a radish fan until I tried them roasted. Oddly, that was enough to make me love them enough that I now enjoy them raw all the time; taste is a funny thing. These lemon roasted radishes with dill are reminding me that I haven't put a batch in the oven in far too long. Can't wait to make them.
Nothing like a good vegan comfort food classic. This is the first plant-based filet o' fish that I've seen—so authentic!
Finally, I sure do wish that I had a batch of Alexandra's raspberry oat scones to carry me into the week.
Reads
1. Another new study associates red meat consumption with greater mortality risk.
2. CNBC takes a look at Ikigai, which in Japanese means something akin to "reason to live." I liked reading about this sense of purpose and how it can contribute to a healthier life.
3. The real superfood that Americans should be focusing on (and which doesn't have to come with a high price tag), via Vox.
4. Looking for a scientific page turner or two this summer? I'm eager to dive into some science reading when my rotations wrap up, and this list will be a good place to start.
5. This isn't a new article, but I found it today when I was searching for guidance on catching one's breath. It has good tips on both pausing and recharging, and it's an appropriate way to wrap up today's post.
OK, friends. Deep breaths through the night and into the week. Till soon.
xo