Happy Sunday.
It has been a very hot, if beautiful and sunny weekend here in New York. I've gotten caught up on email and work, and now I'm back in the process of cooking, testing, and cooking some more. It's not the most ideal time of the year to have the stove and/or the oven on, but the creative juices are flowing, and that's what matters.
Lots of interesting articles this week, as well as a few beautiful standout recipes from blogger friends.
Recipes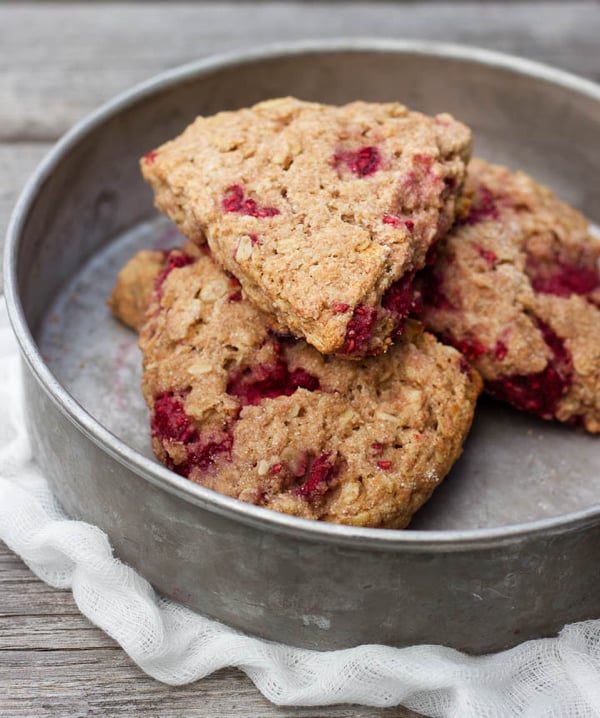 Tis the season for sweet and crumbly berry scones! I love Jodi's wholesome raspberry oat scones, which look to have just the perfect texture/crumb and feature my favorite type of berries. Use maple syrup or brown rice syrup in place of honey to make these delightful breakfast treats vegan.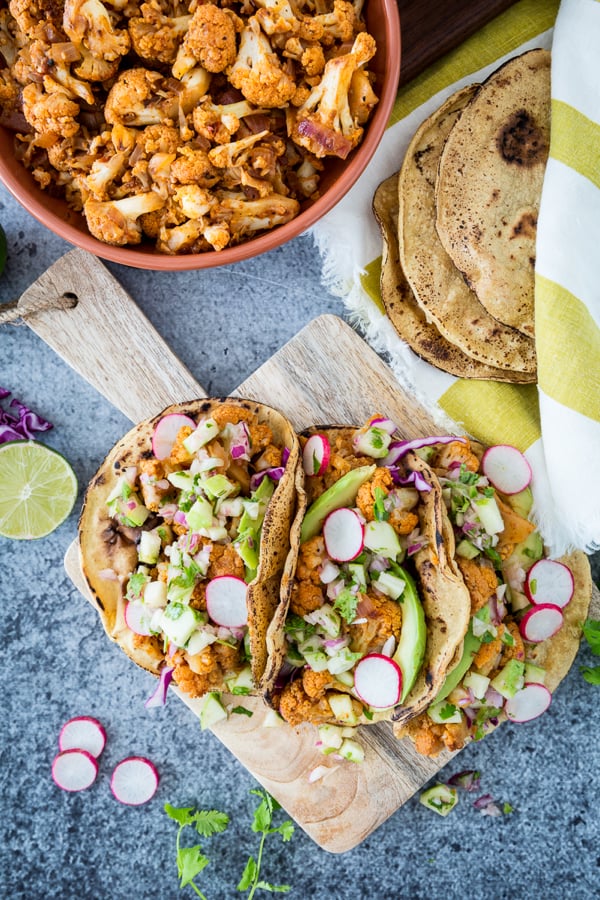 My friend Kristy always delivers vegan food that is colorful, hearty, and which offers a new and creative spin on comfort food classics. This morning, I'm particularly intrigued by her chipotle cauliflower carnitas tacos, which feature a tangy green apple slaw and a flavorful spice rub on the roasted cauli. So bright and summery!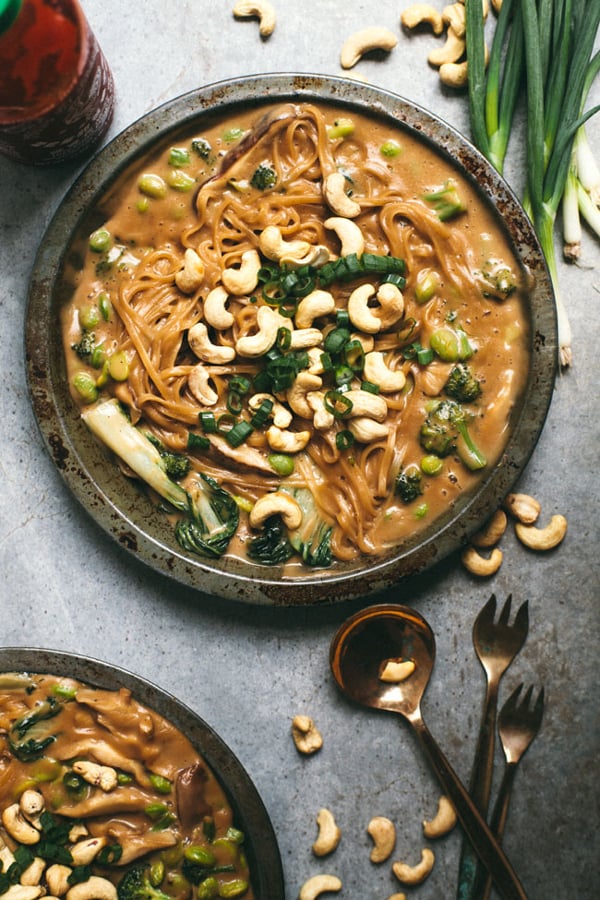 As most of you know, I'm a sucker for any recipe that features cashews, and Haley's creamy cashew veggie noodle bowl is the latest to catch my eye! Brown rice noodles and veggies are simmered with a super rich, flavorful, sweet and salty cashew sauce. YUM.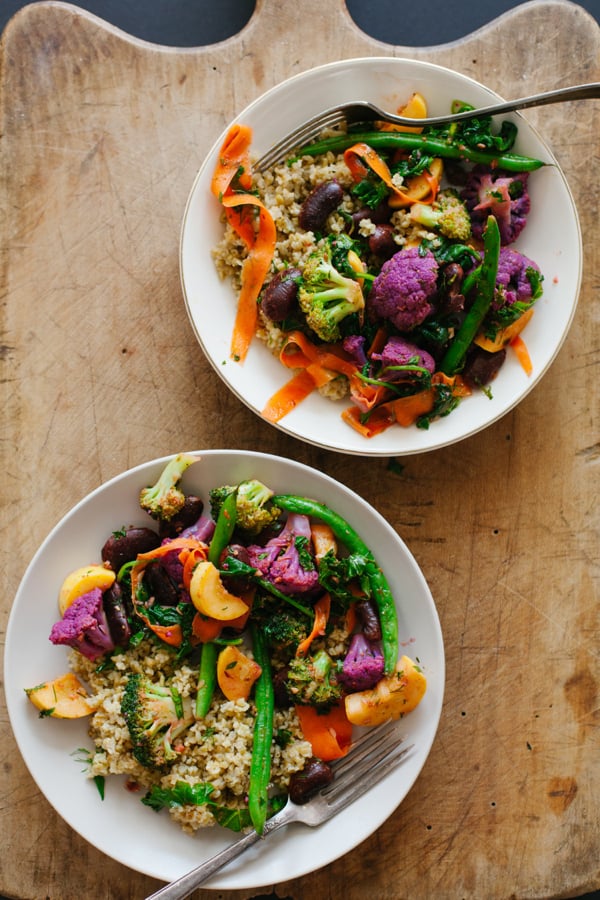 Sometimes the best recipes are the simplest, especially during these long, hot summer days. I'm just loving Anya's beautifully colorful marinated summer vegetables and beans over freekeh. I can't say I use freekeh often enough, but it's a lovely, nutty, and easy-to-cook whole grain. In this dish, it's coupled with crisp, smoky summer vegetables and a touch of sriracha for heat.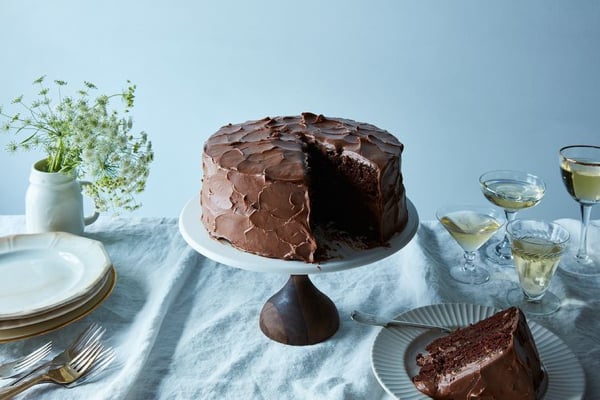 I'm a great fan–personally and professionally–of vegan chef Anita Shepherd, so I was delighted to see her vegan chocolate birthday cake featured in a recent Food52 genius column. Anita uses avocado to make the cake itself rich and moist, and I can't wait to try her version of vegan chocolate buttercream.
Reads
1. Some good news for Americans: for reasons that are not entirely clear to scientists and researchers, a number of major diseases, including colon cancer, dementia, and heart disease, are waning in wealthy nations, reports the New York Times. Cancer and heart disease remain leading killers, but they are striking later.
It's difficult to say whether screening, treatment, or lifestyle change is at the heart of this shift; quite likely it's a combination of all three. Gina Kolata's coverage explores the possible factors involved and asks broader questions about how and why disease mortality can change between generations.
2. In an effort to raise awareness about air pollution and climate change, more than 800,000 students, government officials, and volunteers gathered in India's Uttar Pradesh state on Monday to plant trees. They planted 49.3 million trees in only 24 hours–a tree-planting Guinness world record, even if it fell slightly short of their goal of 50 million. It's an incredible effort and a meaningful act of hope.
3. As usual, Marion Nestle cuts through nutrition hype and misleading headlines with a balanced perspective. This week, she offered some clarity on butter (which, according to Time, is "back"). I appreciate her cautionary hype alert: "any time you read that science got it wrong, be skeptical.  Maybe they did, but it's more likely that the science is still incomplete."
And indeed, the Time coverage has failed to put research in a meaningful and clear context. The reality is that butter (and other saturated fats), so far as we can determine, are still moderation foods. For more on this, you can also read reporting from The Center for Science in the Public Interest and Harvard's School of Public Health.
4. The 2015 Dietary Guidelines for Americans have been published for some time now, and some of the controversy surrounding the failure of recommendations to reduce red meat consumption to be included in the final guidelines has abated. Still, one researcher–Stanford professor of medicine Randall Stafford–continues to take a stand.
In a letter to the Journal of the American Medical Association that was published on July 12, the preventive-medicine expert addressed the failure of the newest DGA to articulate the health and climate benefits of a low-meat diet. The Stanford Medicine News Center published a Q&A with Stafford, probing his mission in writing the letter and asking him some interesting questions about the benefits and urgency of a plant-based eating paradigm.
5. Finally, a smart and on-point article in Vox about the biggest challenges facing science today. Drawing on feedback from over 270 scientists, the article touches on such issues as industry funding, poorly designed studies, and failure to replicate study findings prior to publication. I think that point #6 — science is poorly communicated to the public — is especially important, especially within the nutrition world.
And that, friends, is that. I wish you a wonderful rest of your weekend, and I'll have some new warm-weather vegan fare for you on the blog later this week!
xo