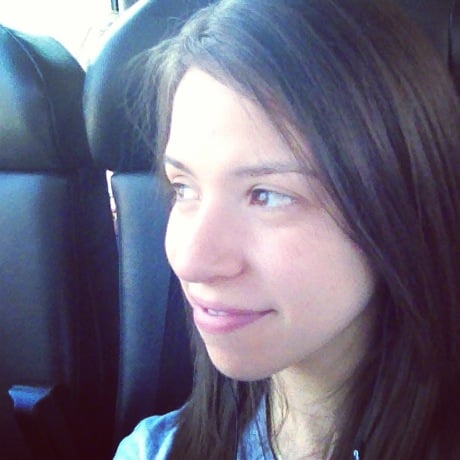 It seems like only yesterday that I was writing about the big 3-0, but somehow my birthday rolled around on Friday once again. 31. I don't feel 31 at all, but I'm starting to wonder if I'll ever feel as "grown up" as I think I'm supposed to.
Last year, as I passed a birthday that's generally considered to be a milestone of sorts, I came to terms with the fact that my life was shaping up to be quite different, and much less certain, than I'd imagined it would be. Rather than feeling committed to a forward-marching career, settled into a domestic situation, or suddenly possessed of some set of qualities that equals "adult," I felt shaky in my decision to do a post-bacc, unsure of what the future would bring, and more adrift in many ways than I had been in my early twenties.
However difficult my adjustment to this new realm of uncertainty was, it was important. It taught me to surrender some of my preconceptions about myself and what I'm capable of (as well as what I'm not capable of). It taught me to embrace risks, and I'm so glad it did; I tend to take shelter behind planning and organization, but I grow the most when I venture into the unforeseen. Nowadays, I'm starting to love the fact that I don't know exactly where I'll be in a year, or five. Life feels exciting, and full of possibility.
In my yoga practice, I'm constantly told to embrace the present. Until very recently, those words washed over me like background music. I'm always thinking about my future, and if I'm not doing that, I'm analyzing my past. What did I do wrong? What might I have done differently? What did I lose, and what or whom do I miss? Deep down, a part of me has always associated "living in the moment" with a kind of careless abandon, a sloppiness, or a lack of foresight. The same part of my character that craves rules, boundaries, and renunciation of the appetites also fears embracing the present. It's easier for me–that side of me, anyway–to map out every step I mean to take, or analyze the ones I've already taken.
I've grown up a lot in the last few years. I think I probably made more mistakes, and have more accumulated regrets from my post-bacc years than any other chunk of my life. Sometimes I felt sorry for myself to the point of being childish–after all, career change is hard, but I was thoroughly blessed all along, as I always have been. I was often self-centered, so focused on getting my work done and succeeding in school that I pushed aside my consideration of others. I didn't call friends enough, didn't express enough gratitude to the people who supported me, and bulldozed through my days with a very inward focus.
This past year put a lot of things in perspective. First, there was my volunteer job in pediatric oncology, which was both inspiring and a sobering reminder of how unpredictable and fragile life can be. An unexpected loss in my family soon after, as well as some personal experiences this spring, were further reminders that life is precious, and that every moment is worth cherishing. I never quite appreciated these things when I was younger, and perhaps that's for the best, but I appreciate them now. As I enter a new year, I'm reminded of what really matters: family, friends, and health, first and foremost. Passions, art, love, and empathy for our fellow travelers, too. Kindness. Patience. An open mind.
And fun–fun matters a lot, too.
I doubt I'll ever be able to "live in the moment" completely–how can any of us, when we have careers to plan and relationships to nourish and things we want to experience or accomplish while we can. But I am learning to take the yogic principle of non-attachment to heart–the idea that pinning our happiness to possessions, people, and experiences is the root of suffering, and that there is peace in recognizing that life is fleeting (Buddhist scholars, please forgive me if I'm totally butchering this). I struggle to reconcile the concept of non-attachment with my equally strong desire to love as fiercely as I can, clutch my relationships to my heart, and hurl myself into everything I do with abandon. But I'm learning that there's some sort of harmony between non-attachment and a mindful, loving, appreciative approach to life.
Yesterday, I woke up with a heart swelling from gratitude. I welcomed the smell of summer on the breeze, the feeling of sun on my cheeks, the quiet of my morning coffee, the sound of my mother's voice when we checked in on the phone. I don't think I could have savored these moments so fully even a few years ago, in spite of the fact that I've always been appreciative of life. It may be fleeting and precious, but it's also full of beauty, and I'm happy that I'm learning to be more aware of it all.
So that's 31. We'll see where I am next year. As usual, I feel tremendous gratitude for everyone who stops by and takes the time to read this blog. And I welcome your musings on birthdays, attachment/non-attachment, uncertainty…or if you just want to make predictions about the Game of Thrones season finale, hey, that's cool, too.
Have a great night,
xo